Meet our Counselors
---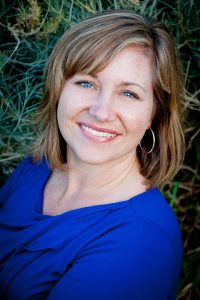 Amy Davis, MA, LPC, NCC
Hi, I am Amy Davis, MA, LPC, NCC. I am Licensed Professional Counselor and Nationally Certified Counselor with a Master's of Arts degree in Clinical Counseling with Emphasis in Couple and Family Counseling. I also have a Bachelor of Science degree in Psychology.
For over 20 years I have helped people from many walks of life overcome their obstacles. I have experience working with issues related to anxiety, depression, abuse, relational challenges, joblessness, low self-esteem, parenting and chronic illness. My approach is collaborative, heart-felt, and client-centered. I like to infuse a bit of humor into my work to as a reminder to remain gentle with yourself as you overcome adversity, heal your wounds and achieve your goals.
My main goal is always to help you uncover your inner strength and increase a sense of empowerment. I use mindfulness skills to foster awareness of physical or somatic sensations related to emotions and cognitive awareness of internal thoughts and relational patterns. This allows space for more choice in how you respond to stress. I am a trauma-informed therapist, which means I understand the dynamics of trauma on our emotions and highly value the importance of the clinical relationship and the development of coping skills. I know that what I have to offer can help because I have seen thousands of my clients have those "ah ha!" moments when they apply the communication and coping strategies I have taught them to their lives. They experience less negative thoughts and emotions and have better interactions with their families, coworkers, friends, and most importantly with themselves. I look forward to meeting you!
---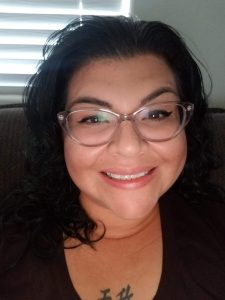 Monique Martinez-Quiros, DBH, MS, LAC, NCC
Greetings, I'm Dr. Monique Martinez-Quiros or Dr. Mo, for short. In my fifteen years of clinical work, in a wide variety of treatment settings, I always strive to bring a caring, transparent and diverse experience to the healing process. I'm so committed to honoring and facilitating the healing process that I've continued to extend my education, from a Master's Degree in Mental Health Counseling with an emphasis in crisis and trauma, to a Doctorate in Integrated Behavioral Health.
As a Licensed Associate Counselor I work to bring an effective blend of experience, expertise, clarity, concern, and action to the therapeutic process in order to maximize treatment outcomes, provide genuine healing and wholeness to clients that allow me into their lives.
I'm experienced with a wide range of clientele in a variety of treatment settings, including children and adolescents with behavioral challenges, their parents, adults struggling with depression, bipolar disorder, general mood & conduct disorders, PTSD, personality disorders and ADHD. In addition, I have a special place in my heart for the forensic and geriatric populations. To address any/all of these, I utilize a combination of Cognitive Behavioral Therapy, Solution Focused Therapy, Psychoanalysis coupled with whole being integration work.
On a personal note, I'm a proud native Tucsonan with Wildcat blood running through my veins! I look forward to you being one of the clients that allow me into your life. I know it will be a healing experience.
---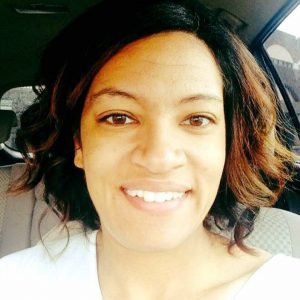 Alanna Boyd, MA, LPC-S, CCTP
Hi, I am Alanna Boyd, a Licensed Professional Counselor and Certified Clinical Trauma Professional. For over 11 years I have worked in a variety of settings assisting clients in their goals to achieve wellness. These settings have included: Community Mental Health, Residential treatment for eating disorders and survivors of sexual assault.
I have experience working with issues related to anxiety, disability adjustment issues, depression, grief and loss issues, relationship issues, self-esteem, sexual assault.
My approach is collaborative, heart-felt, and client-centered. I believe that clients recovering from any form of trauma guide the therapeutic process in order to feel safe and that it's my role to create an environment where that sense of safety is maximized. I am committed to establishing a solid foundation of ongoing trust and offer coping skills that will make life a little easier right away. I believe in all my client's resilience and their ability to recover no matter what pain they have been through in life. No matter what.
I utilize a variety of therapeutic modalities that include:
Acceptance and Commitment therapy (ACT)
Brief Solution Focused Therapy (BSFT)
Cognitive Behavioral Therapy (CBT)
Dialectical Behavioral Therapy (DBT)
Emotional Freedom Technique (EFT)
Eye Movement Desensitization and Reprocessing (EMDR)
If you are looking to fully heal & let go of whatever has made your life difficult, I would consider myself a proud member of your team and look forward to cheering you on in that recovery!
---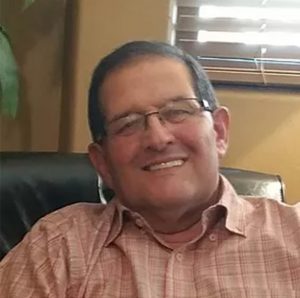 Frank Vargas, MSW, LCSW
As a licensed psychotherapist with over 30 years of clinical experience, I most enjoy bringing real life experiences into my client conversations. I believe that the ability to relate personally and professionally to the kind of concerns you struggle with is a vital part of a healing therapeutic relationship.
I've had the benefit of extensive experience with a wide variety of clients and treatment needs. This includes work with children/adolescents (10-17) and adults who may be experiencing depression, anxiety, the effects of trauma/abuse or substance abuse; Couples struggling in relationship and/or needing help with parenting; and those who are challenged to control their anger.
My focus is steadfastly on the treatment goals, so after fully assessing challenges, I can choose from a variety of treatment modalities, including: Cognitive-Behavioral, Brief therapy, Mediation Therapy (with couples), Motivational Interviewing and, to specifically address abuse, EMDR. My experience drives my ability to provide a counseling framework that is fully effective with your concerns, but also efficient with your time and resources.
I look forward to meeting you and developing a therapeutic relationship and treatment plan that will propel you into thriving in your life!
---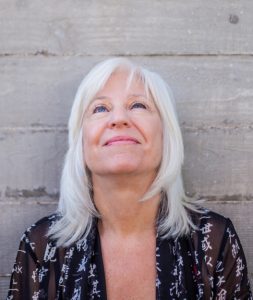 Linda J. O'Keefe, MSW, Transition Coach
"The only constant in life is change"
How true this is, though it's missing a vital component. It's how we deal with change that matters. That's the true work and what I'm most interested in helping you navigate.
In the 30 years I've been practicing, either as a counselor or a Coach, I have witnessed over and over the aftermath of life changes that were not reconciled. These transitions, usually, unexpected, have left a person, couple or family, stuck in the trauma and unable to move forward with life. Spinning in a world of the unknown, choices are made that just keep leading them down a path to more pain, doubt and fear.
As a Transition Coach, my gift is to offer insight into the deeper meaning of the transition, structure ways to move forward without repeating the past and eventually thrive in life on the other side.
My Transition Coach specialties are:
Couples facing relationship transitions/challenges/divorce
Moving through a life changing loss
Facing a crossroads about the future that overwhelms
Family systems navigating challenging dynamics.
---