Meet our Counselors
---
** Please note, Thriveworks Tucson is not in network with AHCCCS
Virginia Pope, LMFT
** Offering Online TeleHealth Services Only
Hi and warm welcome! I am Virginia, a Licensed Marriage and Family Therapist (LMFT). I received my Masters in Marriage and Family Therapy from Northcentral University. I'm also have a Graduate Certificate in Play Therapy from Capella University. My degree and additional trainings are very specialized in working with relational systems (this could be any form of a relationship: romantic, familial, friendly). My specialty and experience is working with couples.
Many of us can benefit from having a therapist help navigate our everyday challenges and having that additional support and guidance. Whatever your reason for seeking therapy, I am grateful you are reading my profile and considering me. I work heavily with emotions and focus on understanding the "why" behind our thoughts, actions, and behaviors. So, if you find yourself asking "why did I…", I believe we would be a great fit!
Ages: 10+
Modalities:
Emotionally Focused Therapy (EFT)

Emotionally Focused Family Therapy (EFFT)

Emotionally Focused Individual Therapy (EFIT)

Cognitive Behavioral Therapy (CBT)

Strength-based

Experiential
Focus areas: 
Relationship issues

Anxiety

Depression

Infidelity

Parenting

Stress

Life Transitions

Family Issues

Attachment
My therapeutic approach is integrative and based on the unique needs of each client. I strive to create a nurturing and safe environment for our therapeutic work and take pride in building a positive therapeutic relationship with all my clients. As a client, you will benefit the most when you have a positive, safe, and healthy connection with your therapist. I look forward to our work together!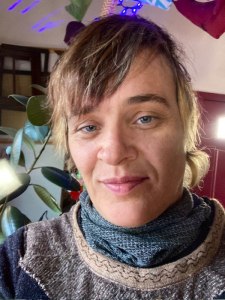 Dawn Copps, LAC
Hi there, my name is Dawn Copps, and I am a Licenced Associate Counselor.  I obtained my BA in Visual Arts at Prescott College and later graduated from Northern Arizona University with an MA in Clinical Mental Health Counseling. I have worked in a variety of agencies in Tucson, working with people across the life-span, from 6 to 84 years old. I believe the role of a therapist to be a sacred one in that there is collaborative creation of a space and time--infused with unconditional positive regard-- specifically and solely for you, the client. My positive intentions are zero-ed in on helping to heal from the hard in life: traumas, grief, broken hearts...the hurts or fears that linger on. My experience as an artist also makes me especially attuned to how the nuances and constructs we live in may not suit us.
I am particularly drawn to Somatic Experiencing work and have been practicing it for the last four years. The focus of SE is on helping the body release stored trauma. Internal family systems works to pull together all the fragmented parts inside us and I love using this to help clients feel more integrated and whole. Add on to that an interest in Acceptance and Commitment Therapy, mindfulness, ritual, attachment work, multicultural consciousness, trauma-informed practice, and art-based practice, in a nest of person-centered attunement, suffused with humor, and you've got, well, .. me as a therapist!
Part of creating capacity and healing from trauma and any other issue you wish to work on is expanding capacity for "the other," for allowing a loving, compassionate person in your space to support you and regulate with you.  You don't have to be alone in this.
Ages:
Modalities:
Somatic Experience work
Acceptance and Commitment
Internal Family Systems
Trauma Informed Practice
Culturally Sensitive
Mindfulness
Art Based therapy
Focused areas:
Trauma
Anxiety
Depression
Grief and Loss
Self Esteem
PTSD
LGBTQIA
Ava Zabihi, LPC
Hello, I am Ava Zabihi, a Licensed Professional Counselor (LPC). I earned my Bachelor's degree in Psychology from The University of Arizona and my Master's of Science in Clinical Mental Health Counseling at the University of Phoenix. I have worked in a variety of mental health settings since 2011 and am very client centered in my approach to the therapeutic process. 
I appreciate you taking the time to read about me as a Clinician and, if you are considering working together in the sacred process of therapy, consider these core beliefs. I believe that the most important components of this process include meeting you where you are, inviting and allowing the fullest expression of your experiences, understanding and validating your experience/emotions, all while holding one primary focus: to facilitate the change that you choose. 
Ages:
Modalities:
Solution Focused
Motivational Interviewing
Person-Centered

DBT

Cognitive Behavioral Therapy
Focused areas:
Trauma

Anxiety
Depression
Grief and Loss
Addiction

LGBT
If my approach and focus sounds like a fit to you, please reach out. I'd be honored to play a role in your creation of a more peaceful and successful future.
Erica Wagner, LCSW
Hello, my name is  Erica Wagner, and I am a Licensed Clinical Social Worker with over a decade of therapy experience.  Originally from the midwest, I have lived in Tucson since the late 1990s, where I have worked  in community mental health, education and prevention settings.  I believe that everyone has a story and that everyone has strengths.
My goal as a therapist is to help you build on those strengths. With warmth, humor and respect, I will support you in developing ways to become fully present, to unhook from unworkable thought patterns, and to develop positive behavioral changes. Talking about problems and making changes to solve them can be difficult, but therapy can support you in this process. Change can begin to unfold when you are listened to and understood. My role will be to assist you in bringing mindfulness, commitment, and self-compassion into this change process.
Ages:
Adults 18+
Adolescents/Teens
Children ages 6-11 (parent/caregiver involvement in sessions emphasized)
Families
Clinical approaches:
ACT (Acceptance and Commitment Therapy)
CBT (Cognitive Behavioral Therapy)
TF-CBT (Trauma Focused Behavioral Therapy)
Solution Focused Therapy
Schema Therapy
Motivational Interviewing
Family Systems
Psychoeducation
Parent Training
Issues:
Depression
Anxiety
Trauma
Self Harm
Anger
Relationships
Interpersonal Effectiveness Skills/Communication
Parenting and Co-Parenting issues
I draw from different clinical approaches and will seek feedback about what works best for you.  I look forward to meeting you, hearing your story, and helping you to move in your chosen life direction.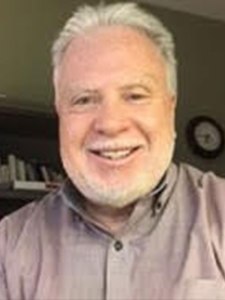 Accepting:
Pending:
Blue Cross Blue Shield
United Healthcare
UMR
John Moran, LCSW
Good Day, I am John Moran, a LCSW (Licensed Clinical Social Worker). I have worked in this field for close to 40 years, in a variety of mental health settings.   I received my Master's  Degree in Social Work from Wayne State University in Detroit MI, and my Bachelors in Social Work from Eastern Michigan University.  I use several approaches/modalities to assist clients in their journey's.  Most recently I've been focused on working with veterans primarily with PTSD.
Through my long career, I've developed  an eclectic approach in the services I provide, as "one size does not fit all".  William Shakespeare once wrote; "Of things great and small, pain we obey".  We all have faced and dealt with emotional pain.  It takes courage and integrity to face our "pain" and develop new approaches to coping with life changes.
Ages: 24 +
Modalities:
Cognitive Behavioral (CBT)
Rational Emotive Behavioral (REBT)
Certified in Cognitive Processing Therapy (CPT) for PTSD and other trauma
Psycho-Dynamic Theory
Motivational Interviewing (MI)
Family Systems
Person-Centered Strength-Based
Focus areas:
PTSD
Anxiety
Depression
Life Transitions
Addiction/Substance Use Disorders
My goal, first and foremost, is to create a safe environment through empathy and deep listening.  It would be my pleasure and honor to serve and work with you.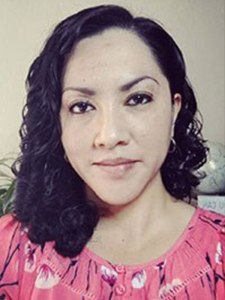 Accepting:
Blue Cross Blue Shield
United Healthcare
UMR
Paulina Zapata, PMHNP
Hello, I am Paulina Zapata, a board certified Psychiatric Mental Health Nurse Practitioner. I earned my Bachelor of Science in Nursing from Grand Canyon University and my Doctorate of Nursing Practice from the University of Arizona. I have worked in various behavioral health settings including outpatient community mental health, an inpatient adolescent hospital, and an inpatient drug and alcohol rehabilitation facility. Throughout my nursing career, I have also worked in long-term care and home health. My diverse nursing experience has taught me to be empathetic and mindful to each person's human experience and to be open-minded about their individualized recovery process.
My approach to care is listening with an open heart and open mind, being aware that life happens, and progress is nonlinear. I practice collaborative care, encouraging my patients to practice autonomy in their treatment and be vocal about what they feel is most important to them. While my primary focus is to find pharmacological (medication) interventions to help you, I can also offer many other useful tools to help you achieve mental and physical wellness. I do this by taking the time to listen to you and understand underlying causes to your stressors and utilizing my diverse nursing experience to make a proper assessment.
I work with ages 6 and up and I treat a variety of mental health concerns including:
Depression
Anxiety
ADHD
Insomnia
PTSD
Mood disorders
Substance use disorders
Personality disorders
Psychosis
Impulse/Conduct disorders
I look forward to meeting you and helping you on your journey to overall well-being. Be assured that you will be heard without judgment and will always be welcomed by me with a warm heart and open mind throughout your treatment.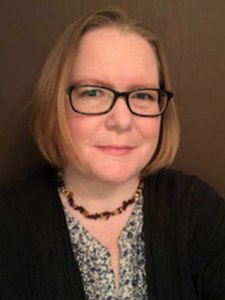 Jennifer Hewitt, LMSW
Hi, I'm Jennifer Hewitt and I am an LMSW (Licensed Master Social Worker). In the last ten years, I've worked in a variety of mental health settings, learning and using multiple approaches/modalities to help clients reach their desired life's goals. I'm a native Arizonan, receiving two Bachelor's Degrees from Northern Arizona University and my Master's Degree in Social Work from Arizona State University. Through my variety of experiences, I've cultivated an eclectic approach to my therapeutic work. This approach is fully based on my belief that each client is a unique human being that thrives best in a therapeutic approach and treatment that really matches their needs. I know the courage it takes to seek help and share one's deepest thoughts, feelings and dreams with a therapist. My goal, first and foremost, is to create a safe environment through empathy and deep listening so all I'm honored to work with feel heard, validated and empowered to make the changes they seek.
Ages: 18+
Modalities:
Cognitive Behavioral (CBT)
Rational Emotive Behavioral (REBT)
Dialectical (DBT)
Mindfulness-Based Stress Reduction (MBSR)
Motivational Interviewing (MI)
Family Systems
Reality therapy
Person-Centered Strength-Based
Trauma Focused
Parenting Modalities:

Choice Parenting:

Love and Logic
123 Magic
STEP (Systematic Training for Effective Parenting)
Focus areas:
Anxiety
Women's Issues
Chronic Illness
Coping Skills
Depression
Relationship Issues/Couples
Life Transitions
Marital and Premarital
Parenting Stress
Addiction
Women'sIssues
Peer Relationships
Pregnancy, Prenatal, Postpartum
I would like the opportunity to ​provide a space for you to feel heard without judgment, while helping to create new patterns in your life. It would be my honor to help you find that version of yourself that you lost​ or ​dreamed of having.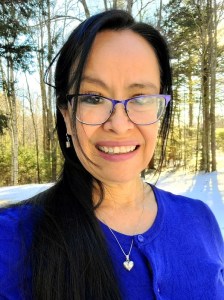 Blanca Obregon, LPC
Hello and Welcome! My name is Blanca Obregón. I am a bi-lingual (Spanish and English) Licensed Professional Counselor. I have over 25 years experience working in diverse settings, from school-based counseling services, university centers, community mental health clinics, and in private practice. I also have experience working in multicultural settings within the Mexican/Latino, and on the reservations with Hopi, Navajo, and Havasupai cultures.
My approach to counseling is rooted in compassion, respect, and the belief that every person has the ability for healing and growth. My aim is to build a trusting relationship that will guide you to explore your own resolutions, find your strengths, and bring on change according to your life transition needs. I do this by providing a safe, compassionate environment, in which we explore motivation, process your thoughts, feelings, and behaviors without fear of judgment.
Ages: 18+
Modalities:
Person centered therapy
CBT (cognitive behavioral therapy)
MI (motivational interviewing)
Solution focussed therapy
Compassion focussed
Culturally sensitive
Strength Based
Mindfulness/Meditation
Art therapy
Focuses:
Child behavior problems
Parenting support
Depression
Anxiety
Self-esteem issues
Coping skills
Trauma
Chronic illness
Life Transitions
Relationships
Women issues
Whatever the reason for seeking counseling services, there is always space for hope and healing, you don't have to navigate this alone. If you need someone to listen and support you, help you process thoughts and feelings, or create lasting behavior change, I am here to assist, and empower you with your goals.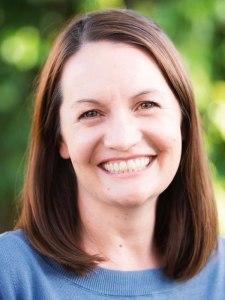 Nicole Linn, LAC
Hello, I am Nicole (Nikki) Linn and I am an LAC (Licensed Associate Counselor). I graduated from Grand Canyon University in 2019 with a Masters in Professional Counseling. Prior to beginning my counseling career, I earned a Masters in Early Childhood Education/Special Needs from Northern Arizona University in 2006. I have been working with children and families in various capacities for over 15 years. During my time with the public school system and community mental health, I have worked with children experiencing behavioral and cognitive needs, mental health needs such as anxiety and depression, symptoms due to traumatic experiences, and neurodiversity such as giftedness/2e, ADHD, and autism.
I have a client based focus in my work with clients and I specialize in working with young children and their families. I use a relationship- and play-based approach to provide an environment where children can develop a stronger sense of themselves, build necessary skills for healthy relationships, and improve connection to the important adults in their lives. Through the language of play, children can process their experiences, become more responsible for behaviors, and develop more successful strategies for life.
While I focus mainly on children, I am skilled at creating an environment of healing for those in need. I'd be honored to assist on your healing journey.
Ages
4-10 (Main focus)
Modalities
Play therapy
Family systems
CBT
Experiential
Strength Based
Brief Solution Focused
Humanistic
Attachment Based
Focuses
Children
Parenting
Depression
Anxiety
Grief
Self Esteem
Relationship Issues
Trauma
Family conflict
Behavioral issues
Cognitive issues
Neurodiversity: ADHD, Autism, Gifted/2e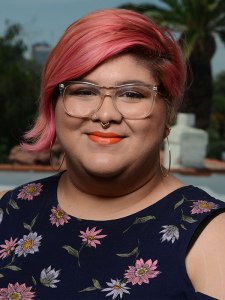 Accepting:
BCBS
United Healthcare
UMR
Nohemi Maciel, LCSW
Greetings, I'm Nohemi Maciel, an LCSW with years of experience working with varied populations. I received my Bachelor's Degree in Women's and Gender Studies from Wellesley College and a Master of Social Work and Certificate in the Latinx Leadership Initiative from Boston College . Much of my recent experience has been working with children, though I have experience with and thoroughly enjoy facilitating the healing process with all ages. Whether you are seeking support for young children and adolescents or as an adult, I believe we are all capable of change and growth.
As a therapist, I prioritize intersectionality and am committed to examining the ways in which our multiple identities impact and shape our lives. My goal is to create a safe, non judgemental and welcoming environment where you can begin your healing journey. I provide a client centered approach that is culturally humble, trauma informed, and compassionate. I am also bilingual and provide therapy in both English and Spanish.
I know that  asking for help takes courage. In a time where we have had to adjust the ways we socialize and connect with people, we can often feel isolated and alone. Our lives are complex and sometimes our challenges and experiences can feel overwhelming. You do not have to go through this alone. I would be honored to accompany you on your journey towards healing.
Ages:
Adults
Adolescents / Teenagers (14 to 19)
Preteens / Tweens (11 to 13)
Children (6 to 10)
Toddlers / Preschoolers (0 to 6)
Modalities:
Cognitive Behavioral (CBT)
Culturally Sensitive
Feminist
Motivational Interviewing
Multicultural
Play Therapy
Solution Focused Brief (SFBT)
Strength-Based
Trauma Focused
Play Therapy
Focuses:
Children & Adolescents
Parenting
Culturally Sensitive
Depression
Anxiety
Grief
Relationship
Parenting
Trauma & PTSD
LGBTQIA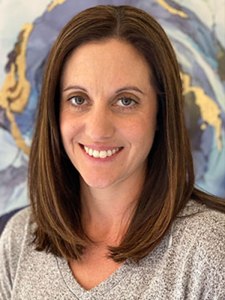 Accepting:
BCBS
United Healthcare/UMR
Bridget Vyborny, LCSW
Hello, I'm Bridget Vyborny and I am a Licensed Clinical Social Worker (LCSW).  I graduated in 2010 from Arizona State University with a Masters in Social Work.  I have over 10 years of experience providing counseling services in Tucson, AZ in outpatient, in-home, and community settings. I have worked with a variety of individuals including children (5 and over), adolescents, adults, and families. I specialize in Trauma, Family Therapy, working with children and am experienced in working with diverse populations. I can help you to improve relationships, solve problems, address past trauma, and grow and to heal.
I believe the relationship between the individual and therapist is crucial in helping you to achieve your goals and strive to provide you a safe place to heal and to grow. I use a variety of modalities to meet your unique needs and empower you to make positive changes in your life.
Ages: 6+
Modalities:
Family Systems
Strengths based approach
Person-Centered Therapy
Solution Focused
Culturally Sensitive
Strengths based
Mindfulness
Trauma Focused CBT
Motivational Interviewing
CBT
DBT
Focuses:
Anxiety
Coping Skills
Couples
Depression
Divorce
Family Systems
Grief and Loss
Life Transitions
Parenting/Co-parenting
Peer Relationships
Relationship issues
Self-esteem
Stress
Trauma and PTSD
Realizing you want to make positive changes in your life can feel overwhelming. I can help you to take those first steps to heal and to grow. I look forward to working with you!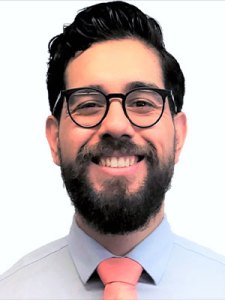 Jesus Magana, LMSW
** Now offering Online TeleHealth services
Hello, I am Jesus Magana.  I am a Licensed Master Social Worker with over 5 years of experience working with youth and adults who have suffered trauma. I've worked in various settings, including community mental health, residential facilities and psychiatric units. Through this experience, I have been exposed to and trained in an array of therapeutic techniques, but the core of my approach is client centered and client driven.  Creating an empathic and safe space for clients to begin healing is my top priority as a licensed clinician.
I have come to believe that all of us are shaped and molded by everyday experiences that begin even before birth.  Because of this and regardless of our backgrounds or upbringing, we experience some sort of trauma. Some are capital "T" traumas and others are small "t" traumas, but all impact our ability to live happy, thriving lives. Instead, we struggle in our lives, questioning why we can't make sense of it all. And no wonder, considering science has now proven that trauma also physiologically changes the makeup of our brains. This understanding helps me in working with all my clients, many of whom suffer with PTSD, Acute Stress, Major Depression, Anxiety and Personality Disorders.
The modalities I most draw from include:
Eye Movement Desensitization and Reprocessing (EMDR)
Mindfulness Based Cognitive Behavioral Therapy (MBCBT)
Sand Tray Therapy
Motivational Interview (MI)
If you are reading this and feel inspired to begin the journey to healing, please reach out. I am here and ready to join the team effort to create a happy and thriving life.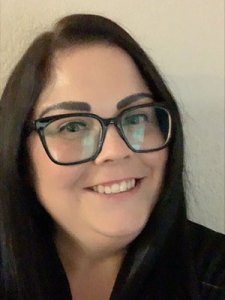 Accepting:
BCBS
UMR
United HealthCare
Bethany Riley, LCSW
Hello, I am Bethany Riley a LCSW. I received my Masters in Social Work from Arizona State University. In the last 7 years as a therapist, I have worked with children, adolescents, families, and adults in a variety of settings such as outpatient clinics, in-home, and in- community settings.  I believe that everyone has greatness and purpose, but at times we need a little extra help to see and realize how to achieve that greatness and find our purpose and to find ways to go in those directions.
Ages:
Children 6-12
Adolescents 13-17
Adults 18+
Modalities:
Family systems
DBT
ACT
CBT
Play therapy
Motivational interviewing
Trained in EMDR
Focus areas:
Trauma
Anxiety
Depression
Children/adolescents
Emotional dysregulation struggles
Family conflict
Attachment issues
Life changes/adjustment issues
Identity and self-esteem struggles
And more
I look forward to meeting you where you are within this journey we call life with a kind, genuine, light-hearted, and collaborative approach.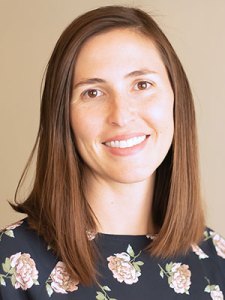 Accepting:
Blue Cross Blue Shield
UMR
United Healthcare
Dominique Kundrat, LCSW
** Dominique will be available to schedule on October 15th, 2020
** Now offering Online TeleHealth services
Hello, I am Dominique Kundrat, a Licensed Clinical Social Worker.  I have worked with individuals from many different backgrounds, facing different struggles, striving to overcome obstacles and move forward with the goals they have for their lives. My past experience includes working in the community in various social services settings. I have always loved working directly with people and building relationships. I am passionate about people receiving the help they need to live their lives to the fullest.
I have experience working with:
Trauma
Grief
Stress/Anxiety
Depression
Chronic Illness
Substance Abuse
Relationship Issues
Family Dynamics
Children, Teenagers, and Adults
I draw on various therapeutic modalities including:
Cognitive Behavioral Therapy (CBT)
Mindfulness Therapy
Motivational Interviewing
My goal is to listen to what you need, assist in overcoming barriers that are not serving you and help you accomplish your goals. I take a person-centered approach, treating the whole of who you are. I am here to listen and guide you toward the meaningful and fulfilled . I understand that deciding to seek therapy is a big decision, and I am here while you take that big step, and will be with you along the journey.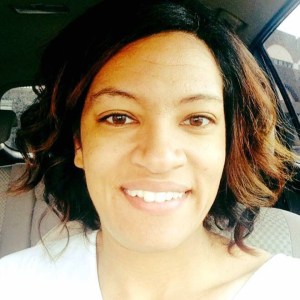 Alanna Boyd, MA, LPC-S, CCTP
** Now offering Online TeleHealth services
Hi, I am Alanna Boyd, a Licensed Professional Counselor and Certified Clinical Trauma Professional. For over 11 years I have worked in a variety of settings assisting clients in their goals to achieve wellness. These settings have included: Community Mental Health, Residential treatment for eating disorders and survivors of sexual assault.
I have experience working with issues related to anxiety, disability adjustment issues, depression, grief and loss issues, relationship issues, self-esteem, sexual assault.
My approach is collaborative, heart-felt, and client-centered. I believe that clients recovering from any form of trauma guide the therapeutic process in order to feel safe and that it's my role to create an environment where that sense of safety is maximized. I am committed to establishing a solid foundation of ongoing trust and offer coping skills that will make life a little easier right away. I believe in all my client's resilience and their ability to recover no matter what pain they have been through in life. No matter what.
I utilize a variety of therapeutic modalities that include:
Acceptance and Commitment therapy (ACT)
Brief Solution Focused Therapy (BSFT)
Cognitive Behavioral Therapy (CBT)
Dialectical Behavioral Therapy (DBT)
Emotional Freedom Technique (EFT)
Eye Movement Desensitization and Reprocessing (EMDR)
If you are looking to fully heal & let go of whatever has made your life difficult, I would consider myself a proud member of your team and look forward to cheering you on in that recovery!
Linda J. O'Keefe, MSW, Transition Coach
** Now offering Online TeleHealth services
"The only constant in life is change"
How true this is, though it's missing a vital component. It's how we deal with change that matters. That's the true work and what I'm most interested in helping you navigate.
In the 30 years I've been practicing, either as a counselor or a Coach, I have witnessed over and over the aftermath of life changes that were not reconciled. These transitions, usually, unexpected, have left a person, couple or family, stuck in the trauma and unable to move forward with life. Spinning in a world of the unknown, choices are made that just keep leading them down a path to more pain, doubt and fear.
As a Transition Coach, my gift is to offer insight into the deeper meaning of the transition, structure ways to move forward without repeating the past and eventually thrive in life on the other side.
My Transition Coach specialties are:
Couples facing relationship transitions/challenges/divorce
Moving through a life changing loss
Facing a crossroads about the future that overwhelms
Family systems navigating challenging dynamics.