Meet Our Providers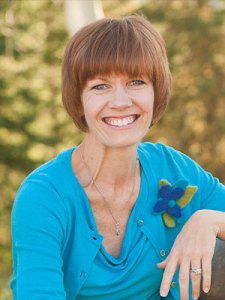 Kat Robey, LPC
Kat has been a licensed counselor in the state of Arizona for over 20 years and in private practice since 2000. She has also served various local community agencies in Tucson through employment, contract, and/or volunteerism since moving to Tucson in 1994.
Since 2010, Kat has served as the Relationship Expert with a monthly segment on the daily live television show The Tucson Morning Blend on Kgun Channel 9. Videos of Kat on The Tucson Morning Blend can be found on YouTube.
Kat has a wide variety of experience and has served: trauma survivors, combat veterans, seniors, couples, individuals, families, and children. Kat also has worked extensively with family court and custody issues, crisis counseling and debriefing, and grief and loss. Through her volunteer status with Tucson Victim Witness, Kat served on a team to train counseling professionals and debrief flight crews in New York City following the 9/11 terrorist attacks. She has also created programs to assist and educate perpetrators and survivors of domestic violence and their children, community councils to address child abuse, and a specialized facility to provide culturally sensitive forensic interviewing and investigation of child sexual abuse.
Personally and professionally, Kat believes there is so much more we can learn, do, and be to lead happier and more successful lives. In this way, Kat is constantly challenging herself to live her best life as much she does her clients. Being the owner of Thriveworks allows Kat to drastically scale her impact for helping others and to work with a team of quality, caring professionals to carry this heartfelt mission further into the world.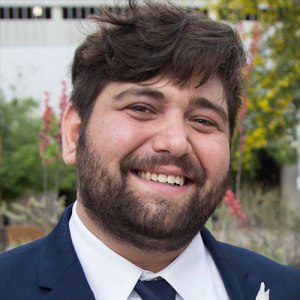 Casey Stone, LAC
**Offering Telehealth at Tucson Midtown**
Casey Stone is a Licensed Associate Counselor in Arizona and a Certified Rehabilitation Counselor. Casey earned his Master's in Counseling with an emphasis on rehabilitation and mental health from the University of Arizona in May 2020. Casey has spent three years working in the Tucson community as a psychotherapist and has worked with people from a wide array of backgrounds, including people with disabilities, individuals who are neurodiverse, and LGBTQIA+ communities. Casey's collaborative approach to psychotherapy ensures that the counseling you participate in addresses the issues you believe are most central in your life and important to you.
Casey has training in Acceptance and Commitment Therapy (ACT), Cognitive Behavioral Therapy (CBT) and trauma-informed approaches, including Trauma-Focused Cognitive Behavioral Therapy (TF-CBT). Casey utilizes mindfulness-based techniques that assist you to better inhabit the present moment. Casey operates from a person-centered approach and believes that a strong therapeutic relationship based on trust and safety will allow you to thrive and become your ideal self.
Casey's goal is that psychotherapy will allow you to identify your deeply held values and take actions that align with them. Casey looks forward to being a helpful passenger on your journey of growth and healing.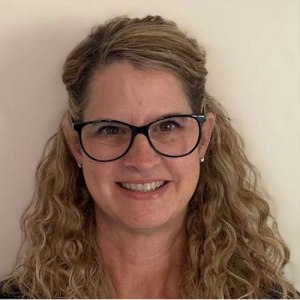 Amy Sharp, LMSW
**Offering Telehealth at Tucson East**
Amy Sharp is a Licensed Master Social Worker who loves working with people of all ages and backgrounds. Amy's experience includes working in child protective services, CASA-Court Appointed Special Advocate, juvenile and criminal courts, and with veterans in rehabilitation. Most recently, Amy worked with patients, psychiatric consultants, and PCPs in a collaborative care model providing individual therapy to people dealing with anxiety, depression, bipolar, grief, PTSD, chronic health issues, and difficulties adjusting post-Covid. Amy likes to take time to listen and see what each person is looking for in their therapy and be sensitive to any concerns or prior traumatic experiences. It is truly a space to be yourself in this challenging life where we all do our best to survive! She uses a variety of methods such as motivational interviewing, CBT, ACT, DBT, solution-focused questions, and mindfulness and she continually attends training to learn new skills.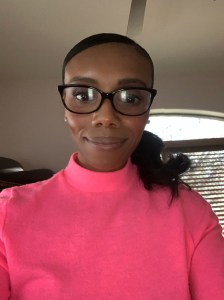 Rashida Hays, LMSW
Rashida is a Licensed Masters Social Worker who specializes working with individuals, children, parent/child, and senior populations. Rashida has been working in the medical field for numerous years and has experience providing adjustment to medical diagnosis, chronic health conditions, and crisis intervention. In addition, Rashida has extensive experience working with people with intellectual disabilities and/or physical disabilities.
Rashida specializes in the following therapeutic modalities: CBT(Cognitive Behavioral Therapy), Solution Focused, Motivational Interviewing, and Mindfulness. Rashida takes a person centered, strengths based approach to collaborate with each client with the goal to enhance your effectiveness, ability to cope, and improve quality of life. Your ability to look within is what empowers you to change.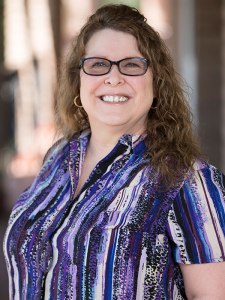 Tami Fuller
***Offering online sessions in Midtown
I have worked in the behavioral health field since 2006 and understand life is a series of challenges that can affect us mentally, emotionally, physically, and spiritually. We all experience blocks that can prevent us from reaching our potential.  Sometimes, those blocks appear too large to navigate independently and require the compassion and skill of a therapist. My passion is helping individuals move past their current challenges to live more healthy, happy, and productive lives.  With the right support, I believe we are all capable of positive change, healing, and growth. Because we are all at different stages in our life, I meet the individual where they are and assist them in identifying and achieving their goals in order to live their most authentic life.  As a therapist, my approach is strength-based, direct, compassionate, empathic, and non-judgmental. I use a variety of modalities including Cognitive Behavior Therapy (CBT), Dialectical Behavior Therapy (DBT), and Person-Centered. I assist my clients to identify their core issues and/or beliefs that keep them from moving forward. I look forward to the opportunity of working with you.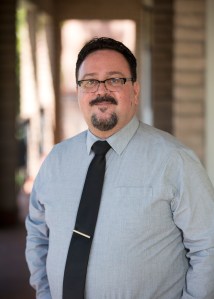 Miguel Federico, LPC
***Offering online sessions in Midtown
Feeling overwhelmed or stressed out? Need to sort things out? Want to improve the quality of your life? Miguel can help you. Moreover, Miguel is bilingual, trauma-informed, and LGBTQ- friendly. Miguel can provide counseling and psychotherapy services to help you with your struggles. He helps people seeking empowerment, relief from emotional distress, changes in their life, and growth. Miguel has experience using evidence-based forms of therapy and treats depression, anxiety, mood disorders, personality disorders, co-occurring disorders, trauma syndromes, relationship problems, and more.
Miguel can help, using solution-focused therapy for situations, in which you may find yourself. Together, Miguel and you can work on improving your style of life and develop new goals. Miguel does assessments and uses evidence-based psychotherapy for thought, emotion, or behavior disorders, promotes healthy growth, helps you adapt to new things, promotes stability, and helps you resolve relationship, school, and work conflicts while reducing symptoms. Miguel also helps couples. Miguel got his Bachelor's and Master's in Mental health, developmental, clinical, and counseling psychology at Southern Connecticut State University and did post-graduate study in human services and counseling psychology at Albertus Magnus College.
Miguel's foundation is Adlerian and humanistic therapy and he uses ACT, CRA, DBT, Cognitive Restructuring, TF-CBT, and Mindfulness in his approach to helping people. Miguel cares about you and will help motivate and empower you to achieve a more balanced, stable, meaningful and enjoyable style of life.
Ruby Martinez, LMSW
***Offering online sessions
Ruby Martinez is a Licensed Master Social Worker with individual, group, and family therapy experience. She's especially knowledgeable when it comes to working with individuals struggling with anxiety, depression, and histories of trauma.
As a clinician, Ruby embraces the social work philosophy, "the client is the expert on themselves," and understands clients bring valuable insights, knowledge, and strengths into the therapeutic relationship. As the therapist, it's Ruby's job to then be the expert on the tools and techniques clients can use to help themselves grow. Sometimes, it can feel like there's a power differential when you walk into a therapist's office, but it's always Ruby's goal to make sure you feel like it's a collaborative relationship – because it is!
Clinically, Ruby utilizes cognitive behavioral therapy (CBT) as the center of her work and practice. Other modalities Ruby has experience in include Schema Therapy, Trauma Narratives, and DBT (skills specifically). Ruby has found success using these methods with a variety of clients. Currently, Ruby is only working with adult clients, and in particular works well with young adults (i.e. late teens – early 30s). Ruby enjoys working with individuals in the LGBTQ+ community, and as a military spouse, she also has experience with military life and culture.
At the end of the day, Ruby's excited to work with you! Walking into a therapist's office can be immensely difficult, and Ruby considers it her job to make you comfortable, and to use research-supported practices to help you best reach your goals.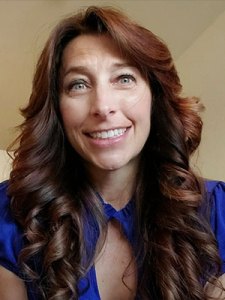 Colleen Steinmann, LPC
***Offering online sessions in Midtown
Colleen Steinmann is a Licensed Professional Counselor in Arizona and a Licensed Professional Clinical Counselor in New Mexico. She is a Certified Trauma Specialist and Functional family therapist. Colleen has been independently licensed since 2004. Colleen earned her Master's degree in Education with an emphasis on Counseling at the College of Santa Fe in New Mexico. She is a board-certified clinical supervisor with the state of Arizona.
Colleen has experience working with a multitude of clients ranging in age from 14-75 from various populations. Colleen has the experience to help with life stressors and issues that may include substance abuse, grief, and loss, criminal justice involvement, sexual trauma, anxiety, depression, divorce, marital conflict, family issues, mental illness to include schizophrenia, bipolar disorder, and PTSD.
Colleen has an eclectic style assuring that each client's needs are met. Each session is unique and the style of therapy matches the situation and the need of the client. Colleen specializes in the following therapeutic modalities: CBT, Solution-focused, Motivational interviewing, Reality therapy, and Person-centered. No matter which modality is used, she meets the client where they are and helps guide them to a better self. Colleen's goal in therapy is to help you achieve the best you and to find the light that comes after the darkness.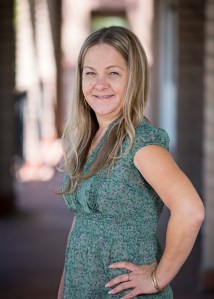 Melissa Markley, LPC
***Offering online sessions in Midtown
Melissa is a licensed professional counselor at Thriveworks. She earned her degrees in Human Services and Mental Health Counseling at the University of Phoenix. Melissa has worked in a variety of settings including the Department of Child safety, inpatient behavioral health unit, and outpatient community mental health. Her work includes individual, group, and couples counseling. Melissa work withs teens and adults of all ages experiencing anxiety, depression, anger, grief & loss. Melissa works to be flexible in meeting each client where they are in their process of healing. Her ultimate goal is to assist in achieving each client's goals in recovery.
Frank Vargas, MSW, LCSW
***Offering online sessions in Midtown
As a licensed psychotherapist with over 30 years of clinical experience, I most enjoy bringing real life experiences into my client conversations. I believe that the ability to relate personally and professionally to the kind of concerns you struggle with is a vital part of a healing therapeutic relationship.
I've had the benefit of extensive experience with a wide variety of clients and treatment needs. This includes work with children/adolescents (10-17) and adults who may be experiencing depression, anxiety, the effects of trauma/abuse or substance abuse; Couples struggling in relationship and/or needing help with parenting; and those who are challenged to control their anger.
My focus is steadfastly on the treatment goals, so after fully assessing challenges, I can choose from a variety of treatment modalities, including: Cognitive-Behavioral, Brief therapy, Mediation Therapy (with couples), Motivational Interviewing and, to specifically address abuse, EMDR. My experience drives my ability to provide a counseling framework that is fully effective with your concerns, but also efficient with your time and resources.
I look forward to meeting you and developing a therapeutic relationship and treatment plan that will propel you into thriving in your life!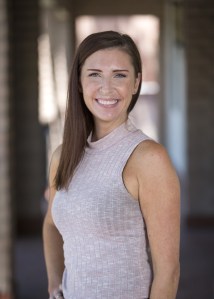 Jenna Jarrold, LAC
***Offering online sessions in Midtown
Jenna is a Licensed Associate Counselor (LAC). She graduated from the University of Arizona with a Bachelor of Arts in Communication and received her Master's in Clinical Mental Health Counseling from the University of Phoenix. Jenna has worked in a variety of settings, including community behavioral health, residential treatment, and intensive outpatient programs. Jenna has worked with individuals with a range of struggles including depression, anxiety, trauma, eating disorders, and substance abuse. Jenna has a strong background in cognitive-behavioral therapy (CBT), dialectical-behavioral therapy (DBT), and mindfulness, and uses an integrative approach to meet the unique needs of each individual. Jenna strives to show up authentically for her clients, and to create a safe, supportive space conducive to growth and healing. Jenna hopes to help clients feel comfortable with who they are and empowered to take on the challenges they face. Jenna is a LGBTQ+ affirming therapist.