Meet our Providers
Accepting:
Aetna
Beacon Health Options
Cigna
ComPsych
Humana
Magellan
Multiplan
UBH
Pending:
BCBS of MO
Medicare
Tricare West
Self Pay Rate: $119
Angela C. Johnson, LPC, LCPC
Philosophy of Care
My philosophy of care is to provide the best possible care to clients in a safe environment. I will provide a therapeutic environment and begin to build a therapist relationship with the client in order to assist them with their issues and develop the necessary skills needed to work on their mental health issues to provide them with a more stable and balanced mentality. In a therapeutic relationship, the client's needs are the main focus and the client's therapy is centered around their personal goals. 
Therapy  is a formal relationship between you and your therapist that helps you grow, change and heal. As a therapist, I want to assist my clients to explore some effective ways to deal with the issues that brought them to therapy and begin to make better decisions in their lives  and help them overcome the issues instead of maintaining those unhealthy relationships and issues and continuing with the maladaptive behaviors. 
As a therapist, it is my job to teach the client a higher level of functioning, healing and master new healthier skills. It is also my job to help the client to learn about themselves, come up with what is important and what is not important. My job is also to take that client towards increased satisfaction in life and contentment. In the end, I want the client to get that Ah ha moment that lets them know that they can control their mental illness and not be judged because they have a mental illness.
Education
Lindenwood University
MA
Specialties
Couples/Relationship Counseling
Family Therapy
Psych Testing
Anxiety Therapy
Stress Counseling
Panic Counseling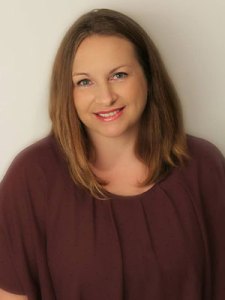 Accepting:
Aetna
Cigna
ComPsych
Humana
Magellan
Multiplan
United Healthcare
Pending:
BCBS of MO
Beacon Health Options
Tricare West
Self Pay Rate: $119
Emily Thoenen, LCSW
Philosophy of Care
Are you overwhelmed with anxiety, stress, low self-esteem, feel stuck or burnt-out, struggling with relationship issues, or feel confused about your purpose? While these feelings are part of being human, they can sometimes overwhelm us and affect our ability to thrive. We all need support and guidance to move through pain, and to learn tools that can help us move through challenges with more ease and grace. Change can be scary, but change is also potential for growth. I can provide a safe, calm, and non-judgmental environment that supports your healing.
I earned my Bachelor's Degree in Child and Family Development from Missouri State University in 2002 and my Masters Degree in Social Work from the University of Missouri - St. Louis in 2013. I became a Licensed Clinical Social Worker in 2017, licensed by the State of Missouri. Prior to licensure I worked from 2006-2019 with adults and children working within the Missouri state foster care system. I became an expert in trauma through this system and collaborations with Franklin County Community Resource Board and Franklin County Cares; which I was a founding member of. I received the Mary Ellen award by Franklin County CASA for my work within the foster care system in 2019 and received recognition from Beyond Consequences as a Trauma Trailblazer in the Franklin County, MO area.
My experience along with my education provides me with the skills to assist you through your therapy journey. I use effective strategies such as mindfulness, trauma focused therapy, cognitive behavioral therapy, and marital/couples counseling techniques.
Are you ready to feel better, know yourself more, open to clearing stuck emotions from past negative experiences, and want to live authentically? You CAN thrive and regain hope, inspiration, joy, and energy for life and I would be honored to walk alongside you through this journey.
Education
University of Missouri
Masters Degree in Social Work
Specialties

Couples/Relationship Counseling
Marriage Counseling,
Anxiety Therapy
Panic Counseling
Mood Disorders
Trauma and Stress Related Disorders (PTSD)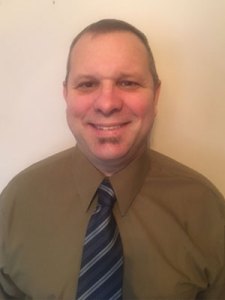 Accepting:
Aetna
Cigna
ComPsych
First Health
Humana
Magellan
Multiplan
United Healthcare
Pending:
BCBS of MO
Beacon Health Options
Self Pay Rate: $119
John Airsman, LPC
Philosophy of Care
Dr. Airsman has over 8 years of experience with therapy. He holds a master's degree in counseling and a doctorate degree in clinical psychology. He is efficient in helping individuals with a variety of issues. These include addiction, depression, anxiety, personality disorders, and many others. Dr. Airsman's passion is helping people live life to its fullest. Although necessary, he is critical of labeling human beings with diagnoses. The essence of humanity is good, there are just obstacles that need to be overcome, addressed, and in some cases accepted. He believes in treating the whole person as a human being and not just a client. His personal experiences with life and his education makes him a very effective clinician and guide to life. Dr. Airsman prefers to be called by his first name and believes that hobbies play a key role in life satisfaction. His own hobbies include astrophotography and writing music. He encourages his clients to find things that they enjoy and do them passionately.
Education
California Southern
Doctor of Psychology
Specialties
Couples/Relationship Counseling
Marriage Counseling
Family Therapy
Medication Management
Anxiety Therapy
Stress Counseling