Meet our Providers
Krista Bolin, LCSW
Philosophy of Care
Krista Bolin is a Licensed Clinical Social Worker (LCSW) who has been practicing for 6 years in the state of Missouri, including both community-based and clinical work to assist adults in overcoming depression, anxiety, and trauma as well as mood and substance abuse disorders.
Krista graduated from the University of Missouri with her Bachelor's degree in Psychology, where she also earned her Master's degree in Social Work with focused studies in dual diagnosis, cognitive (CBT), and dialectical behavior therapy (DBT). Krista practices from a strengths-based perspective, helping her clients to identify and use the tools and abilities they already possess as well as a holistic method of treating the whole person—mind, body, and spirit.
Krista seeks to provide an environment of acceptance, comfort, and safety. She inspires a mutual collaboration between clients and herself, in which trust and vulnerability create a path toward healing, learning, and accountability. Discover a life worth living with Krista's assistance.
Education
University of Missouri - Kansas City
Master's in Social Work
Specialties
Depression
Anxiety
Trauma (including grief and loss)
Mood disorders
Substance disorders
Self Pay Rate: $119
Angela C. Johnson, LPC, LCPC
Philosophy of Care
My philosophy of care is to provide the best possible care to clients in a safe environment. I will provide a therapeutic environment and begin to build a therapist relationship with the client in order to assist them with their issues and develop the necessary skills needed to work on their mental health issues to provide them with a more stable and balanced mentality. In a therapeutic relationship, the client's needs are the main focus and the client's therapy is centered around their personal goals. 
Therapy  is a formal relationship between you and your therapist that helps you grow, change and heal. As a therapist, I want to assist my clients to explore some effective ways to deal with the issues that brought them to therapy and begin to make better decisions in their lives  and help them overcome the issues instead of maintaining those unhealthy relationships and issues and continuing with the maladaptive behaviors. 
As a therapist, it is my job to teach the client a higher level of functioning, healing and master new healthier skills. It is also my job to help the client to learn about themselves, come up with what is important and what is not important. My job is also to take that client towards increased satisfaction in life and contentment. In the end, I want the client to get that Ah ha moment that lets them know that they can control their mental illness and not be judged because they have a mental illness.
Education
Lindenwood University
MA
Specialties
Couples/Relationship Counseling
Family Therapy
Psych Testing
Anxiety Therapy
Stress Counseling
Panic Counseling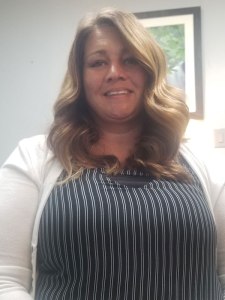 Self Pay Rate: $99
Carolyn Raynor-McClanahan, LCSW
Philosophy of Care
Carolyn Raynor-McClanahan is a Licensed Clinical Social Worker in the state of Missouri who has provided clinical assessments and counseling services for the past nine years to adults and adolescents seeking help for depression, anxiety, trauma, severe mental illness, substance use disorders, sexual and criminal offending, sexual addiction and sexual dysfunction. She also has experience in working with couples who seek help for communication and intimacy issues. She is a strong ally and strives to meet clients where they are in their treatment. Carolyn received her Bachelor's and Master's degrees in Social Work from the University of Missouri-St. Louis.
Carolyn provides a non-judgmental, compassionate therapeutic approach. She is person centered and strengths based. Carolyn utilizes an eclectic therapeutic approach which includes, Cognitive Behavioral Therapy, Dialectical Behavioral Therapy, Cognitive Processing Therapy, Mindfulness, and solution focused. She strives to collaborate with clients to identify their needs as well as what approach they believe will benefit them the most.
Carolyn seeks to establish a therapeutic relationship with you that is supportive, comfortable and compassionate. She will be genuine in her collaboration with you, so you may work towards your goals and be your best self.
Education
University of Missouri-St. Louis
Master of Social Work
Specialties
Depression
Anxiety,
Trauma
Severe Mental Illness
Substance Use Disorders
Sexual Addiction
Sexual Dysfunction
Communication
Intimacy Issues
Michelle Treece, LPC
Philosophy of Care
Michelle Treece is a Licensed Professional Counselor (LPC) who has more than 10 years of professional experience assisting adult and senior clients who are struggling with stress, trauma, PTSD, women's issues, anxiety, depression, anger, dysfunctional relationships, poor coping skills, difficult life transitions, low self-esteem, and more.
Michelle utilizes a strengths-based, client-centered, and humanistic therapeutic approach. She is trained to be non-judgmental, empathetic, genuine, and accepting of the client and where and how they are feeling.
Michelle works with diverse clients on a spectrum of mental health needs. She is experienced at adapting therapeutic interventions for clients experiencing acute to severe and chronic mental health issues.
Michelle welcomes individuals that just need to talk and figure out how to cope and manage the difficulties that life throws our way, in addition to those clients that need treatment for more severe mental health issues. Michelle offers a supportive, safe, and collaborative effort to help clients understand and identify their challenges, and create goals that are unique and personalized.
Education
Central Methodist University
Masters of Science in Clinical Counseling
Specialties
Cognitive Behavior Therapy
Motivational Interviewing
Stages of Change
Socratic Questioning
Trauma Therapy
Mindfulness Therapy
Solution Focused
Talk Therapy
Dual Diagnosis Therapy
Self Pay Rate: $119
Susan Purnell, PhD, LPC, NCC
Philosophy of Care
Susan Purnell, PhD, is a Licensed Professional Counselor (LPC) who has 5 years of experience in the mental health field. Susan completed her Master of Arts (MA) in Clinical Mental Health Counseling at Webster University and her Doctor of Philosophy (PhD) in Counselor Education and Supervision at Walden University.
Susan utilizes an integrative approach to counseling, utilizing three main theories: feminist, solution-focused, and cognitive-behavioral therapy (CBT). She employs this mix to address her client's immediate need to function effectively in their day-to-day lives, while giving them the ability to see how and why they may be stalled in their current situation. Susan often works with survivors of trauma, and in those instances, she uses trauma-informed or trauma-focused CBT. As clients progress, she likes to incorporate attachment theory into therapy to explore early relationships and their impact on later life. This often gives clients insight into the how and why of decisions made and often alleviates the anxiety of self-blame.
Susan seeks to foster rapport with her clients by providing a safe space in which they can disclose their challenges and develop strategies to manage difficulties in their lives and relationships.
Education
Master's in Clinical Mental Health Counseling
Webster University
Ph.D. in Counselor Education and Supervision
Walden University
Specialties
Intimate partner violence
Torture and war trauma
Depression
Anxiety
Stress management
Self esteem
Life transitions
LGBTQ issues
Women's issues
Relationship issues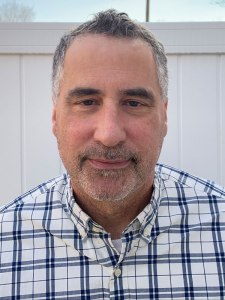 Self Pay Rate: $99
Thomas Michler, LPC
Philosophy of Care
Tom Michler is a Licensed Professional Counselor (LPC) who has close to 30 years of experience working with adolescents, teens, couples, and families with life cycle challenges related to anxiety, depression, parenting, relationship issues, life transitions, and spirituality.
Tom completed his Bachelor of Arts (BA) at St. Louis University and his Master of Education and Counseling (MEd) at the University of Missouri-St. Louis.
Tom specializes in helping clients understand current day issues within the context of their overall life experience, which includes insight into family of origin dynamics, repeating patterns, life purpose, and blockages to greater personal success and satisfaction. Tom places great value on the individual life story of his clients and seeks to participate in helping his clients create the future they truly desire.
Education
University of Missouri- St. Louis
Master of Education and Counseling
Specialties

Adolescent and Teen Issues
Couples Counseling
Family Therapy
Anxiety/Depression
Life Transition and Purpose
Tiffany Burke, LPC
Philosophy of Care
Tiffany Burke is a Licensed Professional Counselor in the state of Missouri and Maryland. She has 9 years of experience providing individualized services to adults struggling with mental health and substance use.
Tiffany completed her undergraduate work at Southern Illinois University in Edwardsville with a double major in Psychology and Criminal Justice and received her Master of Arts in Counseling at Lindenwood University in Belleville, IL. She uses cognitive-behavioral therapy (CBT) to challenge thoughts, motivational interviewing to elicit change talk, and a strengths-based approach to help clients address their concerns and manage everyday struggles in a healthier way.
Tiffany strives to develop a trusting, caring, and respectful relationship with her clients, and she seeks to recognize each person's individuality and meet them where they are to achieve their goals and meet their needs. She provides a safe space for her clients to be able to discuss whatever is on their minds at that time. Tiffany believes in complete transparency as it affords the trusting and caring environment she intends to provide.
Education
Lindenwood University
Master of Arts in Counseling
Specialties
Depression
Anxiety
Grief
Trauma
Self esteem
Substance use