Meet our Providers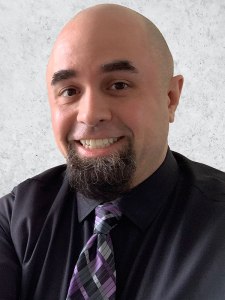 Accepting:
Pending:
Aetna
BlueCross BlueShield of NC
Beacon Health Options
Behavioral Health Systems
Cigna
ComPsych
Humana
Tricare
United Healthcare
Self Pay Rate: $150: Intake $100: Follow-up
Christopher Betley, PMHNP
Philosophy of Care
Christopher Betley is a board-certified Psychiatric-Mental Health Nurse Practitioner (PMHNP) with broad experience in caring for individuals of all ages and backgrounds. He completed his Bachelor of Science in Nursing (BSN) at UNC-Charlotte and Master of Science in Nursing (MSN) at East Carolina University. Chris specializes in psychiatric (mental health) medication management for a wide variety of conditions.
Chris enjoys educating clients about mental health and how treatment can help. He closely partners with his clients to design and implement a personalized treatment plan while helping to boost confidence and resilience along the way. If medication is recommended, he takes time to ensure an understanding of how, why, and where it fits into the plan.
Chris believes a light-hearted, "human" approach with real conversation works best, and he aims to create an experience that doesn't feel like your average trip to the doctor or NP. He looks forward to meeting you and helping to live the life you desire and deserve.
Education
East Carolina University
Master of Science in Nursing
Specialties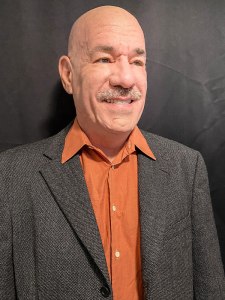 Self Pay Rate: $99
Jeffrey LiCalzi, Resident in Counseling
Philosophy of Care
Jeff is a Licensed Clinical Health Counselor Associate in the state of North Carolina with over ten  years experience providing therapeutic care to adults. He most often sees adults seeking help  with anxiety/depression, trauma, life transitions, survivors of suicide, cancer patients and their  friends and family. Jeff especially works with and provides a unique perspective on LGBTQI+  related concerns. Sexuality, gender, poly, kink, fetish, sex-worker are all areas Jeff is familiar with and has worked with clients in a safe and affirmative manner.  Helping clients deal with  their own internalized prejudices such as homophobia and white supremacy arise often.  
Jeff is passionate about working with queer, trans and all members under the LGBTQI+  umbrella. Jeff is a cisgender gay white male but is well trained and versed in intersectionality  and sensitive to the unique issues facing certain marginalized members of the community. Jeff  has worked extensively with this community and has been active both volunteer and  professionally most of his adult lifetime. 
Providing a safe and supportive space is a crucial aspect to Jeff's work. He is relational and  heart-centered in his approach. Jeff's focuses on warmth, non-judgement, authenticity and  empathy. No mysteries, and sharing within the confines of upholding professional boundaries. No cold "blank" therapist staring across the room. 
Education 
Master of Arts in Counseling
Southwestern College
Specialties 
Grief, loss & Trauma 

Survivors of suicide 

Psychosocial Oncology 

LGBTQI+ , Trans, Queer Theory and other related issues 

Intersectionality and diversity 

Poly & Non-traditional relationships 

Fetish, Kink, BDSM, and other sex related topics 

Interpersonal neurobiology/somatic action methods 

Sand Tray/Expressive Art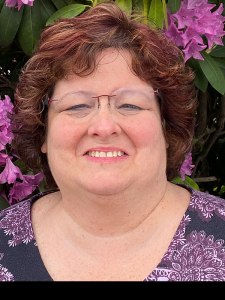 Accepting:
Pending:
Aetna
BlueCross BlueShield of NC
Beacon Health Options
Behavioral Health Systems
Cigna
Magellan
Multiplan
Tricare
United Healthcare
Self Pay Rate: $150: Intake $100: Follow-up
Sherri Osborne, PMHNP-BC, GNP-BC
Philosophy of Care
Sherri Osborne is a certified Psychiatric Mental Health Nurse Practitioner as well as a Gerontological Nurse Practitioner in the State of North Carolina who has 12 years of experience in working with adults seeking help with medication management for mental health conditions.  She completed her Master's Degree in Nursing from the University of South Alabama along with her post-Master's certificate.  She also received her Bachelor's Degree in Nursing from Winston-Salem State University and her Associate's Degree in Nursing from Guilford Technical Community College.
Sherri utilizes a wholistic approach to mental health conditions. The goal is to ensure that one's physical health has been ruled out as a contributing factor.  Medication is only a piece of providing care and in combination with counseling can be effective in improving a person's quality of life. There is never the goal to dumb and numb someone but to have the least amount of medicine needed to help manage symptoms.  
Sherri seeks to establish a relationship with you that is based on warmth, trust, caring, and integrity in order to promote mental wellness and recovery for you which in turn improves your quality of life.  Every day life can be hard and stressful and having someone there to support you in that journey can mean a lot. Goal is for each day to be the best it can be for you and as your life improves so does the lives of those around you.  
Education
University of South Alabama
Master's Degree in Nursing
Specialties
 Depression

Anxiety

Post-Traumatic Stress Disorder

Grief, Loss, and Bereavement

Substance Use

Pharmacology/Medication Management

Sleep disorders

Stress management

Geriatric psychiatry

Military/Veterans Treatment