Alina Lis, PMHNP
Philosophy of Care
Alina Lis is a board-certified Psychiatric Mental Health Nurse Practitioner with over five years of experience working as a nurse, with the majority of that time spent in inpatient medical oncology/hospice and substance abuse treatment.
Alina earned her Master of Science degree from Walden University after receiving an undergraduate nursing degree from Rasmussen College. Her approach to care is collaborative and client-centered. Her treatment model involves a holistic approach that, besides psychopharmacology, includes spiritual support, dietary recommendations, exercise, and other evidence-based interventions.
Alina creates a non-judgmental, accepting, and empathetic environment where patients feel listened to and understood. Alina believes in treating the whole individual; she strives to create an individualized treatment plan tailored to each unique individual and their life goals.
Education
Master of Science in Nursing
Walden University
Specialties
Anxiety

Depression

ADHD

Anger

Obsessive Compulsive Disorder (OCD)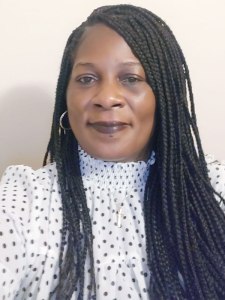 Self Pay Rate: $99
Gwendolyn Baggett, Supervisee in Social Work
Philosophy of Care
Gwendolyn Baggett is a Licensed Clinical Social Worker Associate with over 20 years of experience assisting children, adults, seniors, and families who are suffering from depression, anxiety, trauma, mood disorders, substance use, domestic violence, and bipolar disorder.
As a therapist, Gwen's goal is to identify what is causing the lack of joy, peace, and trust in your personal life. She believes that as people, we do not have to be whom others say we are—but instead, we can uncover our true selves beneath the surface of our emotional pain.
Gwen is dedicated to helping you restore and maintain your mental health. She'll use your feedback and unique needs to create a personalized treatment plan that puts you first. Identify your strengths, and start addressing your weaknesses with her expert help.
Education
Master of Social Work
Mississippi Valley State University
Specialties
Addictions

Anxiety

Depression

Coping Skills

Family Conflict
Sherri Osborne, PMHNP-BC, GNP-BC
Philosophy of Care
Sherri Osborne is a board certified Psychiatric Mental Health Nurse Practitioner (PMHNP-BC) and a board certified Gerontological Nurse Practitioner (GNP-BC) who has 12 years of experience in working with adults seeking help with medication management for mental health conditions.
As a provider who has personally experienced trauma, domestic violence, and the effects of being the child of an alcoholic parent and a military family, Sherri understand the issues surrounding these and the importance of resiliency. She also has a crisis-based background and sees the effects that mental health and substance abuse have on the individual and their families. Sherri believes that faith, in whatever manner you choose to practice, helps give one strength to become a survivor and not a victim.
Sherri completed her Associate Degree in Nursing (ADN) at Guilford Technical Community College, her Bachelor of Science in Nursing (BSN) at Winston-Salem State University, and both her Master of Science in Nursing (MSN) and her PMHNP at the University of South Alabama. Sherri utilizes a holistic approach to mental health conditions. The goal is to ensure that one's physical health has been ruled out as a contributing factor. Medication is only a piece of providing care and in combination with counseling can be effective in improving a person's quality of life. Sherri's goal is never to "dumb and numb" someone, but to have the least amount of medicine needed to help manage symptoms.
Sherri seeks to establish a relationship with you that is based on warmth, trust, caring, and integrity in order to promote mental wellness and recovery for you which in turn improves your quality of life. Everyday life can be hard and stressful and having someone there to support you in that journey can mean a lot. The goal is for each day to be the best it can be fo
Education
University of South Alabama
Master's Degree in Nursing
Specialties
 Depression

Anxiety

Post-Traumatic Stress Disorder

Grief, Loss, and Bereavement

Substance Use

Pharmacology/Medication Management

Sleep disorders

Stress management

Geriatric psychiatry

Military/Veterans Treatment