Meet our Staff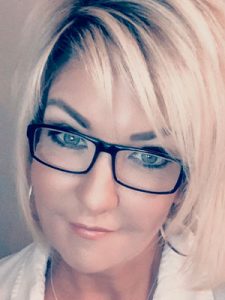 In network with:
In process of being in network with:
Aetna
BCBS
Cigna
Tricare
United Healthcare
Self Pay Rate: $79
Abby McGilvray, LPC, NCC
Are you dealing with challenging relationships, depression, loneliness, codependence, lack of purpose, fear, self-doubt and negativity? What if you could learn what motivates and discourages you and "unstuck" yourself? Challenge rigid, negative beliefs? What if you could achieve and develop openness, purpose, passion, and growth within yourself and with others?
My role is not to "fix" you, but to meet you where you are. Through empathy, therapeutic connection and support, you can develop the solutions to your own unique issues. I invite you to reach out, even though you are apprehensive, even though you have a hectic schedule.
Your life matters. There is a reason you are reading this today---You desire change. Let me walk the path with you.
My specialties include:
Individuals, Couples and Families Counseling
Anxiety and Depression
Codependency
Grief and loss
Stress management
Borderline Personality
Adolescents
Marital and Premarital
Relationship Issues
Life Coaching
Self Esteem
Trauma and PTSD
Military/Veterans
I earned a Masters in Clinical Mental Health Counseling, am a Licensed Professional Counselor and am also a Nationally Certified Counselor. I am currently pursuing additional certifications in Gottman Method Couples Therapy that assists in helping to strengthen marriages and families.
I am a wife, mother and grandmother with a strong military family/culture background. In my spare time I enjoy travel, reading, history, dance and road trips with my dog—- windows down and music up!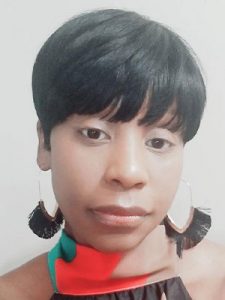 In network with:
In process of being in network with:
Humana
Magellan
Memorial Health Partners
Tricare
UBH
Self Pay Rate: $99
Melody Vogt, LPC
As a therapist, Melody focuses on improving the quality of life and general well being of individuals in society from all walks of life.  She is committed to helping you with "Solving Problems, One Solution at a Time." Her mission is to help each individual she serves, learn the secrets for creating happiness, building confidence, owning their greatness, living with purpose, creating success in life and being all they can be.  Melody has spent the best time of my life helping children and families to achieve what they desire most; this is what she is passionate about.  She has over 16 years of combined experience in counseling, coaching, case management, mentoring, training, motivating and mediation. She is a graduate of Troy University with a Masters of Science in Counseling & Psychology and the University of South Carolina with a Bachelor of Arts in Sociology.  In addition, Melody is also an Airman with Georgia Air National Guard, Equal Opportunity Advisor, Registered Mediator, Certified Wisdom Coach and Licensed Professional Counselor. In her spare time, Melody enjoys shopping, traveling, watching Netflix and spending time with family and friends. 
Specialties include:
Adjustment Difficulties

Anxiety/Depression

Child & Adolescent Therapy

Coping Skills 

Depression

Emotional Intelligence Coaching

Individual, Group and Family Therapy

Life Changes/Transitions

Life Coaching for Kids (ages 6-12)

Military Culture

Problem Solving & Conflict Resolution

Social Skills

Stress Management
Melody's treatment modalities include Cognitive Behavioral Therapy, Dialectical Behavior Therapy, Solution Focused Therapy, Motivational Interviewing, play therapy techniques, and life coaching programs to address the needs of children, adolescents and adults.  When it comes to deciding whether or not you need someone to talk to, know that you are not alone in making that decision. In fact, at some point or another, we all struggle with issues that can affect our emotional well being, resulting in difficulties managing the distress and pitfalls in our daily lives. My knowledge and expertise will guide you in exploring healthier ways to cope, gaining valuable insight and understanding about your situation, and living your best authentic life.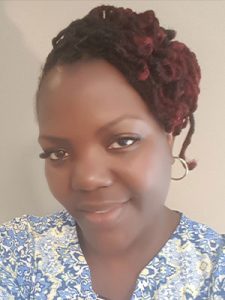 In network with:
In process of being in network with:
Humana
Magellan
Memorial Health Partners
Tricare
UBH
Self Pay Rate: $79
Monika Hayes, LPC
Monika is a Licensed Professional Counselor in the state of Georgia and South Carolina and is also certified as a Master Addiction Counselor.  She earned her Masters of Arts in Professional Counseling from South University and is currently pursuing a Doctorate in Criminal Justice from Saint Leo University.  Her experience in the helping industry encompasses working with individuals, families and groups. She is well experienced in meeting the needs of children, adolescents and adults with mental health, substance abuse concerns and much more.
Monika does not believe that every individual fits into the same box or that one modality works in every situation.  She utilizes many therapeutic methods, but ultimately feels that the modality for treatment depends on the needs of the person she is working with. She enjoys getting to know her clients from the onset of communication, which allows her to determine the best approach to use in assisting them with achieving their goals for a happy and successful life. Monika believes that personal growth occurs through encouragement and unconditional positive regard, and that we can become stuck in negative experiences which inhibit us from living our full potential.  In all, Monika is passionate about helping those who feel they cannot help themselves.
Specialties include:
Substance Abuse
Depression
Anxiety
Addiction
Anger Management
Grief Counseling
Self esteem
Family Therapy
Child & Adolescent Therapy
Life Changes/Transitions
Coping Skills
Monika's passion for helping others, espouses a person centered approach with emphasis on creating an environment and relationship that facilitates personal growth.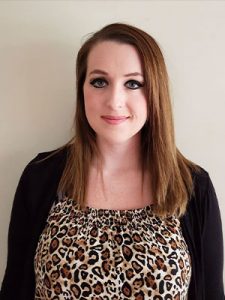 In network with:
In process of being in network with:
BCBS
Cigna
Humana
Magellan
United
Self Pay Rate: $79
Vanessa Mixon, LPC
Vanessa graduated with a bachelor's of science in psychology from Armstrong Atlantic State University and a master's degree in clinical mental health counseling from South University. She is licensed and able to independently practice as a Licensed Professional Counselor (LPC) in the state of Georgia.
Throughout her career as a student and provider in the field, she has had the opportunity to work with various mental health providers not only in the state of Georgia, but across the United States.
She has worked for at least 7 years in the mental health field and has been able to hone her skills working with a diverse patient base to include: children (age 4-17), adults, geriatrics, couples, individuals and groups requiring crisis care, addiction, and military personnel and their families.
Vanessa does not tie herself to one particular approach, however she has found that certain theoretic approaches (such as CBT: cognitive behavioral therapy) have a more favorable outcome given the majority of cases/sessions. In her sessions, she usually starts out with the client-centered approach in letting the client bring her up to speed as to why they are seeking therapy and what they hope to gain from such. She has worked in various settings to include: mental health crisis stabilization hospital for both adults and children, Intensive outpatient program (IOP), outpatient addiction clinic, and on a military installation. She has worked administratively with documentation/records/insurance, and also with face to face counseling, this includes community mental health along with the private sector.
She finds enjoyment in her work by breaking down the client's situation, reframing it and working towards a healthy solution. She tries to be as direct as possible in sessions and will ask the individual/couple/family if they are looking for someone: to talk to, motivate, brainstorm ideas with, or just listen.
Issues familiar with include:
Stress / Anxiety
Relationship issues / Intimacy
Parenting
Family conflict
Self-esteem / motivation
Depression
Addiction
Coping skills
Career and/or school difficulties
Bipolar disorder / Psychosis
Crisis stabilization
Anger Management
When Vanessa is not at work, she enjoys spending her time with her 2 babies, 2 dogs, and husband, attempting to cook and/or bake, watching television, listening to music, and taking walks.