Meet our Staff
Dr. Katrina Luke, Ed.D, LPC, CPCS, NCC
Hello, my name is Katrina Luke, and I am a Licensed Professional Counselor (LPC). I have over 10 years of experience working in the counseling field. I have worked in various community settings to include schools, military installations, and college settings; where I have provided services to children, adolescents, adults, and many other populations from all walks of life. These services consist of individual, group and family therapy to clients seeking guidance with issues such as depression, anxiety, relationship issues, stress, grief, codependent behaviors, attention deficits, family conflicts and more.
As a counselor, I feel that it is extremely important to build a healthy rapport with my clients and establish a safe and warm environment, where an individual can be open, honest and without fear of judgement. My approach to counseling is an integration of cognitive-behavioral therapy, solution-focused, motivational interviewing, person-centered therapy, and mindfulness. I feel that it is important to take into consideration the uniqueness of my clients. Therefore, I tailor my techniques and create treatment plans to meet their specific needs.
As a potential client, I want you to know that sometimes in life, we may at times all feel as if we are existing and not living. I want to commend you on taking the steps in choosing to live a happy and successful life, by taking control of your mental and emotional well-being. I am here to empower, encourage, and assist you in gaining and utilizing working tools on your journey. I believe in the importance of collaboration, so together, we will process difficult issues, and I will educate you on healthy coping skills that will increase your ability to thrive in life successfully.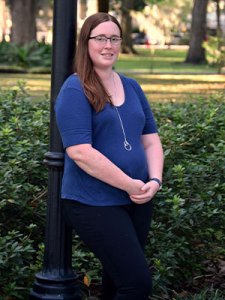 Elizabeth Bevil, LPC
If you desire a change in your life then I am glad that you have taken the first step in reaching out!  This step is always the hardest but is very important and necessary attaining your goals and resolving your struggles.
At a very young age I became passionate about helping and assisting others.  This passion has evolved into me working in the mental health field as an APC/LPC for the last 4 years assisting children, adolescents, and adults work through their issues and struggles.  While I cannot do it for you, I believe in meeting my clients where they are in their life's journey, working with you to discover realistic solutions and meeting your goals.
I am a graduate of South University's Clinical Mental Health Program and have been in the health field and helping others for over 10 years.  Others have described me as caring, compassionate, detail oriented, motivated, flexible/adaptable, dependable, and dedicated.
My specialties include, but not limited to:
Anxiety
Depression
Anger
Stress management
Self-esteem
Behavioral problems
Crisis
Trauma
Coping/adjustment issues
Mood disorders
Health-related/medical issues
When I am not helping others, I spend most of my time with my husband/son and friends, traveling, and practicing photography.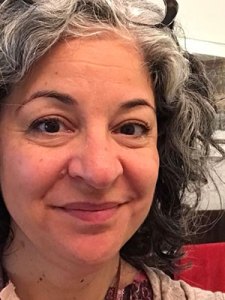 Karen Bisignano, LCSW
An abundance of life crisis and major changes about 20 years ago, motivated me to seek out personal therapy, which led me to become a Licensed Clinical Social Worker. It was through these many changes and losses and committed personal therapy, that I forged my understanding of how to live in the moments of my life how to take responsibility and how to be grateful. Learning this has made navigating life's challenges more manageable. It is my mission as a therapist to help all my clients achieve the same in their lives.
After 25 + years working in a commercial film production career, I attended Fordham University's Graduate School of Social Services to earn my MSW degree. I supervised many talented artists and production staff of all ages and brought my supervisory experience to lead a dementia focused Adult Day Program for five years while providing therapy to clients from ages 15 on up to 90 plus. I am a wife, mom and Nana to three beautiful grandkids. I love animals and all of nature, the arts and ballet and theater. My husband and I golf and are active members of the Military Officers Association of America.
As your therapist, I will help you focus and care for yourself in all realms of your life. I use various modalities in practice as not each therapy plan is a good fit for every issue or circumstance. It is my mission to help my clients uncover the skills that help them live a balanced best life.
I look forward to meeting and working with you.
Some of my specialties include:
Adjustment Difficulties
Anxiety/Depression
Coping & Social Skills
Individual Therapy
Life Changes/Transitions
Problem Solving & Conflict Resolution
Stress Management
Lonye White, LCSW
I have worked in the field of social work & mental health for over 8 years assisting individuals and families. As Licensed Clinical Social Worker (LCSW) in the state of Georgia and South Carolina, I enjoy advising clients in either an Individual, Family or Group setting.
Helping others on their journey to overcome and power through challenges in life to reach their full potential is my passion and life calling. I believe in compassion for all and being sensitive to the needs of others while maintaining respect and dignity. I enjoy being a voice for those who are beginning their journey of living a more fulfilling and self-empowered life.
I believe my nonjudgmental and accepting personality sets the foundation for an effective therapeutic relationship, creating a safe and productive space to understand the client's current emotional state, regardless of the situation.
Experiences:
Anger Management
Career Difficulties
Grief Counseling
Coaching
Compassion Fatigue
Caregiver Issues and Stress
Communication Problems
Mood Disorders
Prejudice and Discrimination
Women's Issues
Workplace Issues
Military and Veterans Issues
Hospice and End of Life Counseling
Relationship Issues
Family Conflicts
Trauma and Abuse
Viewing my bio indicates that you've taken the first step…courage to implement change toward a better you. I'd love to help guide you along the way and look forward to working with you!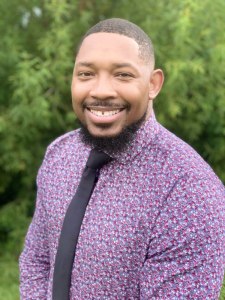 Theodore Allen, M.S.
"The journey of a thousand miles begins with one step" - Lao Tzu.
Your first step in deciding to start therapy is usually the hardest, so allow me to lessen that burden. Your counseling journey will take work, requires you to look inward, question who you are, and work to move forward. I want to help you do just that in a compassionate and caring way. Together we can help you find your "why" and make you the best version of yourself possible!
No matter your background, I am here for you, and I accept you for who you are. I am here to ask the tough questions in a non-judgmental way. I want to see you grow, and most importantly, to help you live your life.
As your clinician, I will start with building rapport, meeting you where you are and identifying what decisions, changes and challenges are most needed to get you where you want to be. I have experience in working within various settings and populations; working especially close with military members, veterans, and of course men (I am not my brother's keeper; I am my brother). I want to make sure you are felt, heard, and healed.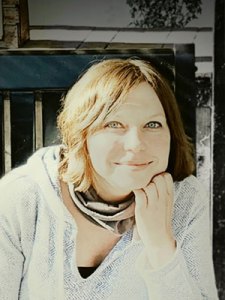 Valery Dickinson, LPC, Ch-t
*Fluent in Russian and English
It is normal to have moments in our lives when we need encouragement and guidance. Even professional athletes use coaches to continuously improve themselves. If you feel that you need professional assistance to get back on track or simply help to reach your best potential in life, it will be my honor to give you a hand in this journey. For nearly a decade I have been helping my clients to reach their goals. My clients find that there is a solution for persistent feeling of emptiness and struggles. There is a key to a productive life and fulfilled relationships. In our sessions you will discover how the mind works and how to change unproductive thoughts, habits and unlock your resources, heal the past and become a master of your future.
Specialties include:
Anxiety
Depression
Grief
Life Transitions
Divorce
LGBT
Trauma
Crisis
Abuse
Parenting
Marital/Couples Counseling and therapy
Individual counseling and therapy
Faith Based counseling
I work with Children (8-12), Adolescents (11-19) and Adults.
I also speak Russian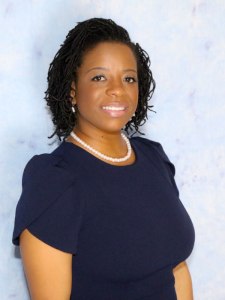 Consuela Wilds, MS, LPC, NCC
Consuela is a Licensed Professional Counselor in the State of Georgia! She has proudly served the U.S. Military as an active duty Officer in the Army and continues to serve in the Active Reserves. Consuela was dueled enrolled, obtaining her undergraduate degree Benedict College, Columbia, SC and Army Commissioning at the University of South Carolina. While on active duty she continued to put education first and obtained her Master's Degree in Mental Health Counseling from Capella University, Minnesota, MN.
Focusing on an individual or family needs are imperative for Consuela. She strive to work at the pace of the individual and families in needs. She gives realistic approaches to struggles that many may face in today's society. As a combat veteran, it is essential for her to never leave a "Battle-Buddy" behind! Therefore finding innovative approaches utilizing Evidence-Based Scientific Theories will assist us at getting the individual or family moving in THEIR right direction!
Here are some my Areas of Focus but not limited to:
Anxiety
Behavioral issues
Blended families
Codependency
Couples work
Crisis and Trauma
Depression
Grief and loss
LGBT
Life transitions
Military Family Life
Stress Management
Parenting
Peer relationships
Sexual abuse
Consuela has experience working with various populations and looks forward to guiding you in the direction of outcomes attributing to happiness and success.
Deborah Dyer, LPC, NCC
Every stage of life from childhood to late adulthood comes with very unique challenges.  There are times when we find ourselves in need of emotional/mental support as we navigate the many challenging waters of life.  Though often painful, change creates opportunity for great personal growth and I love helping individuals get there.
Focusing on the entire person- Mental, Physical, Emotional, and Spiritual, I partner with clients to identify strengths and problem solving strategies.  From there, my goal is to assist clients in returning to a healthier overall state and empowered to move forward.
My specialties and services include:
Anxiety
Depression (including post-partum)
Grief/Loss
Stress Management
Couples Counseling
Group Therapy
Christian Counseling
Post-Abortion Trauma
Life Transitions i.e. college, parenting, divorce, retirement, military separation and life issues, empty-nest, and more.
My mission is to assist individuals to live their "best life", enjoy life more and be more empowered and better equipped to manage and reduce life stress.  I look forward to meeting you!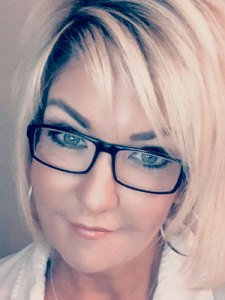 Abby McGilvray, LPC, NCC
Are you dealing with challenging relationships, depression, loneliness, codependence, lack of purpose, fear, self-doubt and negativity? What if you could learn what motivates and discourages you and "unstuck" yourself? Challenge rigid, negative beliefs? What if you could achieve and develop openness, purpose, passion, and growth within yourself and with others?
My role is not to "fix" you, but to meet you where you are. Through empathy, therapeutic connection and support, you can develop the solutions to your own unique issues. I invite you to reach out, even though you are apprehensive, even though you have a hectic schedule.
Your life matters. There is a reason you are reading this today---You desire change. Let me walk the path with you.
My specialties include:
Individuals, Couples and Families Counseling
Anxiety and Depression
Codependency
Grief and loss
Stress management
Borderline Personality
Adolescents
Marital and Premarital
Relationship Issues
Life Coaching
Self Esteem
Trauma and PTSD
Military/Veterans
I earned a Masters in Clinical Mental Health Counseling, am a Licensed Professional Counselor and am also a Nationally Certified Counselor. I am currently pursuing additional certifications in Gottman Method Couples Therapy that assists in helping to strengthen marriages and families.
I am a wife, mother and grandmother with a strong military family/culture background. In my spare time I enjoy travel, reading, history, dance and road trips with my dog—- windows down and music up!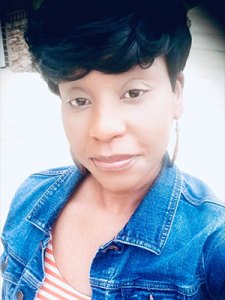 Melody Vogt, LPC
Melody focuses on improving the quality of life and general well-being of individuals in society from all walks of life.  She is committed to helping you with "Solving Problems, One Solution at a Time." Her mission is to help each individual she serves, learn the secrets for creating happiness, building confidence, owning their greatness, living with purpose, creating success in life and being all they can be.  Melody has spent the best time of her life helping children and families to achieve what they desire most; this is what she is passionate about.  She has over 16 years of combined experience in counseling, coaching, case management, mentoring, training, motivating and mediation.  She is a graduate of Troy University with a Masters of Science in Counseling & Psychology and the University of South Carolina with a Bachelor of Arts in Sociology.  In her spare time, Melody enjoys shopping, traveling, watching Netflix and spending time with family and friends.
Specialties include:
Adjustment Difficulties
Anxiety/Depression
Child & Adolescent Therapy
Coping & Social Skills
Individual, Group and Family Therapy
Life Changes/Transitions
Life Coaching for Kids (ages 6-12)
Military Culture
Problem Solving & Conflict Resolution
Stress Management
When it comes to deciding whether or not you need someone to talk to, know that you are not alone in making that decision. In fact, at some point or another, we all struggle with issues that can affect our emotional well-being, resulting in difficulties managing the distress and pitfalls in our daily lives. Melody's knowledge and expertise will guide you in exploring healthier ways to cope, gaining valuable insight and understanding about your situation, and living your best authentic life.