Our Staff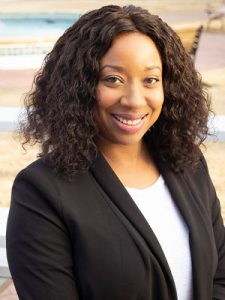 In network with:
BCBS
Champ VA
Cigna
Commercial Travelers
Health Advantage
HMO Baptist
Municipal Health
QualChoice
True Blue
Alicia Landrum, LPC
I hold my undergraduate degree in Psychology from the University of Arkansas at Pine Bluff, my Master's degree in Rehabilitation Counseling from the University of Arkansas at Little Rock, and I am a Licensed Professional Counselor.
I am willing to assist my clients who are committed to bringing positive changes into their lives. I provide a warm and nonjudgmental environment - a safe place to explore the issues that may be stopping you from fulfilling your life goals. As a therapist, my greatest reward is helping my clients discover way to make changes in their lives and allowing them to look forward to the future with hope.
I also provide a variety of approaches to help my clients, and can modify my therapeutic approach to best fit my clients' needs. I utilize Cognitive Behavioral Therapy, Reality Therapy, Motivational Interviewing, and Solution Focused Therapy.  My experience includes working with clients dealing with grief, women's issues, mood disorders, depression, anxiety, adolescent issues, juveniles, at risk youth, personality disorders, transitioning into adoption, trafficking sexual/physical abuse, and family issues.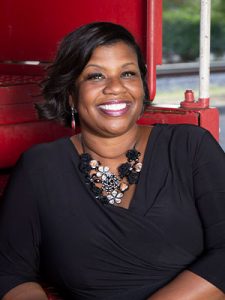 In network with:
BCBS
Champ VA
Commercial Travelers
Health Advantage
Medicare
Medipak FFS
Municipal Health
True Blue
United Behavioral Health (Optum)
UMR
Caren R. Moore, Ph.D
Dr. Caren R. Moore is an Arkansas native and licensed psychologist who specializes in psychological assessments, psychoeducational assessments and interventions, educational consultation, family therapy, individual therapy, home- and school-based behavior plans, and group therapy. Dr. Moore enjoys listening to music, playing board games, and reading. Dr. Moore feels strongly about exploring motivating factors of her clients thoroughly as they are often used to spark change in various behaviors.
Dr. Moore earned her doctorate from the University of Missouri in Educational and Counseling Psychology with an emphasis in School Psychology. She has extensive knowledge of IDEA disability criteria, IEP development (developmental, behavioral, social, emotional, and academic), and ADA 504 accommodations and evaluations. Dr. Moore utilizes a collaborative, strengths-based, and solution-focused approach to therapy for individuals age seven and older. Dr. Moore's areas of specialization are mood disorders, anxiety, AD/HD, and developmental disorders. Dr. Moore strives to improve individual and family functioning through evidence-based and developmentally appropriate treatments. This is accomplished by meeting clients where they are, empowering them, and fostering positive, overall well-being.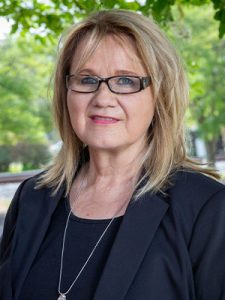 In network with:
BCBS
Champ VA
Cigna
Commercial Travelers
Health Advantage
HMO Baptist
Municipal Health
True Blue
United Behavioral Health (Optum)
UMR
Dinora Reyes, LPC
Dinora Reyes is a Licensed Professional Counselor who received her Master's in Community Counseling from John Brown University and her Bachelor's in Psychology with a minor in Sociology from Sam Houston State University. She has over 15 years of experience in the Behavioral Health field.
Dinora works with individuals, couples, and families. She has experience with children, teens, and adults.  She can help clients with anger management, anxiety, depression, mood disorders, parenting skills, substance abuse, PTSD, and trauma.
Dinora is a member of American Association of Christian Counselors. Her favorite quote is "all darkness in the world cannot extinguish the light of a single candle". (St Frances if Assisi). She views counseling as a calling and hopes to be that candle that will help overcome the obstacles and darkness in the lives of those she serves.
Dinora is bilingual and multicultural (Spanish).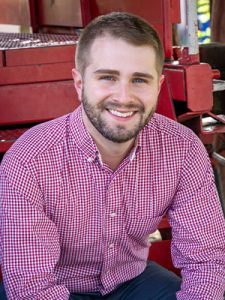 In network with:
Aetna
Allwell
Ambetter
BCBS
Champ VA
Cigna
Commercial Travelers
Health Advantage
Medicare
Medipak FFS
Municipal Health
True Blue
United Behavioral Health (optum)
UMR
Zack Coco, APRN
Zack Coco is a Nationally Board Certified Psychiatric Mental Health Nurse Practitioner.  This gives him prescriptive authority, which allows him to prescribe and manage medications. He received his Master of Nursing Science degree from The Ohio State University and has experience treating depression, anxiety, PTSD, ADHD, autism spectrum disorders, mood disorders, psychotic disorders, eating disorders, insomnia, and substance abuse disorders. Being certified in mental health treatment throughout the lifespan, Zack is able to see children, adolescents, adults, and geriatric patients.
Zack's goal with medication management is to meet his patients where they are, and help get them to where they'd like to be. He works diligently with his patients to find the best medication for them. To achieve this, he encourages open and honest dialogue, while offering a friendly, safe, and judgment-free environment. As medications can affect everyone differently, he is also interested to know how well the prescribed medication is working for you, and if you've had any problems or side effects from its use.
Zack believes that medication management is just one piece of the puzzle when it comes to treating any type of mental illness. Having a well-rounded treatment plan including medication, therapy, and a good working relationship between the patient and provider are all pieces that are needed for the best possible treatment outcomes. For that reason, he requires that all patients receiving medication services be in therapy as well.