People-pleasing, a behavior where individuals prioritize the needs and desires of others over their own, can have far-reaching implications for mental health and relationships. Those who engage in people-pleasing often find themselves in a relentless pursuit of approval and acceptance, going to great lengths to avoid conflict or the discomfort of disappointing others. 
Their constant efforts to make those around them happy can lead to a profound sense of inner conflict and chronic stress. As an action aimed at pleasing others, it often has deep-seated origins rooted in childhood experiences, and it's essential to explore how to address and correct these behaviors.

If you're wondering how to stop being a people-pleaser, discover the facts behind this self-defeating habit below.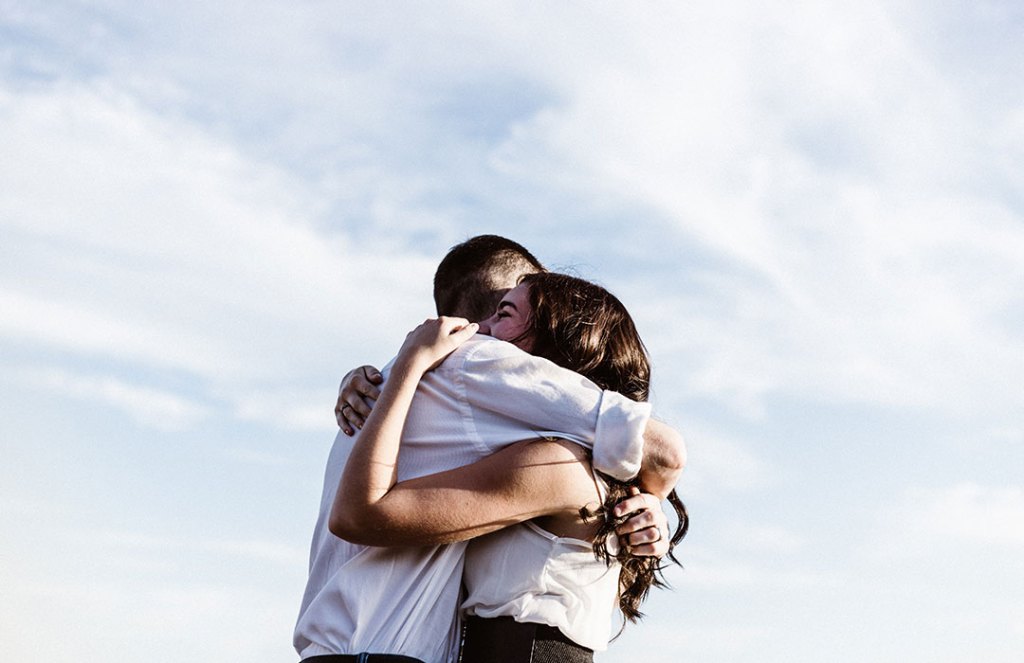 What Is Considered People-Pleasing?
People-pleasing is a behavior where individuals prioritize the needs and desires of others over their own, constantly seeking approval and acceptance from those around them. They go to great lengths to avoid conflict, discomfort, or displeasing others, even if it means sacrificing their own well-being or values. 
This often involves excessive efforts to make others happy, agreeing to things they might not want to, or suppressing their true thoughts and feelings to maintain harmony in relationships. It can lead to chronic stress and a sense of inner conflict.
Signs and Symptoms of People-Pleasing Behavior
Here are some possible signs and symptoms of people-pleasing behavior:
Difficulty saying "no"

. People-pleasers often struggle to

set and maintain personal boundaries

, as

they fear disappointing or upsetting others

. Often, may be a serial conflict avoider, striving to keep the peace, even if it is at their own expense.

A constant need for approval

. They constantly seek validation and approval from others, placing their

self-worth

in the hands of external sources.

Over-committing

. People-pleasers tend to take on more tasks and responsibilities at the expense of their own well-being, striving for that validation for example in the workplace or in the

academic environment

.

Neglecting personal needs

. They prioritize the needs of others to the point of disregarding their own physical, emotional, and mental well-being
Avoiding conflict. People-pleasers avoid expressing their true thoughts and feelings, fearing disagreement or confrontation.
Want to talk to a therapist?
Start working with one of our top-rated providers. We have availability now and accept most major insurances.
What Is the Root Cause of People-Pleasing?
The root cause of people-pleasing can be very complex and can vary from person to person. It commonly stems from deeper-rooted issues such as:
Fear of rejection

Strong desire for external validation
It may also be a result of: 
Learned behavior from childhood

, where individuals were conditioned to prioritize others' needs over their own to maintain harmony or gain love and acceptance. 

Traumatic experiences

resulting from a lack of boundary-setting in personal relationships

A fear of standing out or being perceived as rude

even if it goes against their own preferences and values.
Furthermore, cultural and societal influences can play a vital role in shaping people-pleasing behavior, as certain cultures or environments may place a strong emphasis on being polite, agreeable, and conforming to societal norms.
What Is People-Pleasing a Trait Of?
People-pleasing is often a trait of low self-esteem. People may engage in people-pleasing to derive their self-worth from the approval of others. An example of this may sound something like, "I am only worthy of love if I can give something to someone else." 
This external validation becomes a crucial source of self-esteem and can lead to a chronic cycle of seeking approval and sacrificing one's own needs and boundaries in the process. Individuals with low self-esteem might struggle to prioritize their own well-being because they believe that their worth hinges on their ability to fulfill the desires and expectations of others. 
This can create an unhealthy dependency on external validation, making it challenging to establish a healthy sense of self-worth that is independent of others' opinions. Addressing these issues often involves building self-esteem, self-compassion, and a better understanding of one's intrinsic value beyond the approval of others.
Is People-Pleasing a Trauma Response?
In some cases, people-pleasing can be a trauma response. A response to trauma is called "fawning" or people-pleasing. The fawn response is a coping mechanism in which individuals develop people-pleasing behaviors to avoid conflict, pacify their abusers, and attempt to create a sense of safety. 
In a lot of cases,people-pleasing behavior is often motivated by insecurity and low self-esteem caused by trauma bonds in childhood. People who were neglected, mistreated, or abused by their caregivers tried to please them in hopes of receiving attention and care.
There are considered to be "four Fs" involving trauma responses: Fight, Flight, Freeze, and Fawn. The complex nervous system has different ways of responding to perceived threats in the environment. 
Traumatized children often gravitate toward one of these response patterns to survive.
Understanding People-Pleasing: The Impact on Mental Health and Relationships
One of the best ways to understand the impact of people-pleasing is to recognize the harm that comes with being the person that you think other people want you to be—or want to be around. In doing so, you end up not being able to live as the most authentic version of you. 
This can lead to resentment, low self-esteem, feelings of failure, and many of the other signs and symptoms listed in the sections above.
Strategies to Overcome People-Pleasing and Establish Healthy Boundaries
There are many ways to overcome people-pleasing and establish healthy boundaries, often by: 
Building self-awareness in therapy

: People with people-pleasing tendencies can understand the deeper-rooted reasons behind this behavior and how it has impacted their lives and relationships. 

By identifying your personal values

: Someone who has people-pleasing tendencies can examine if the patterns in their life are in accordance with their internal values. The more that we act by honoring our internal values, the better we typically feel. 

Practicing self-care

: A healthy

self-care routine

completed daily which helps them to honor their needs can be invaluable. Taking care of oneself often allows the individual to see the value of setting healthier and firmer boundaries. 

By building up your self-esteem and self-worth:

People-pleasers can learn to recognize that their time and energy are valuable. From there, they may begin to see that their self-worth is not dependent on others' approval. 

Practicing assertiveness

: Learning to say "No" in low-stakes situations can be helpful. Once this is mastered, the individual can gradually work up to more difficult circumstances, such as with

a family member who seems to always push

through set boundaries.
Often, this journey is taken in mental health therapy. It is often difficult to explore the root cause of people-pleasing and go it alone. A therapist is invaluable in helping the individual to identify the root causes of people-pleasing behavior, establishing healthier behaviors, and more balanced relationships.
The Importance of Self-Care and Self-Worth in Breaking Free
The people-pleasing cycle takes time to break. Be patient with yourself and celebrate each step towards establishing healthy boundaries and authentic self-expression. It is important to recognize patterns in relationships that are not serving us well and have us end up feeling often used, taken advantage of, or altogether resentful once we realize we have overcommitted or neglected our needs to help someone else. 
Often, people who struggle with people-pleasing behavior have a very kind and empathetic heart. Breaking out of people-pleasing patterns means recognizing your kindness and compassion, then beginning to bring that back to yourself, turning that inward to practice self-care.
Seeking Professional Help: Therapy for People-Pleasing
Through therapy, individuals can gain insight into the complex origins of their people-pleasing tendencies, such as low self-esteem, fear of rejection, or learned behaviors from childhood. By exploring these roots, individuals can start to dismantle the patterns that have kept them stuck in a cycle of prioritizing others over themselves. 
Our therapists provide a supportive and nonjudgmental environment in which individuals can develop self-awareness and self-compassion, ultimately rebuilding their self-esteem and learning to derive self-worth from within. They also work with clients to establish healthy boundaries and assertiveness skills more effectively in their relationships. 
Wondering how to stop being a people-pleaser? Schedule a therapy session today.