As much as we might try, sometimes our minds aren't very kind to ourselves. It may feel like small little jabs or feelings that rise up after a mistake, but negative thoughts can also feel big and heavy, often convincing us that our mistakes and flaws are who we are, not what we've done.
Though it's a long process to quell the destructive voice in your mind, there are ways to change the thought processes that happen when the urge to be negative arises. Keep reading to find out why we can be so hard on ourselves and what we can do to change that.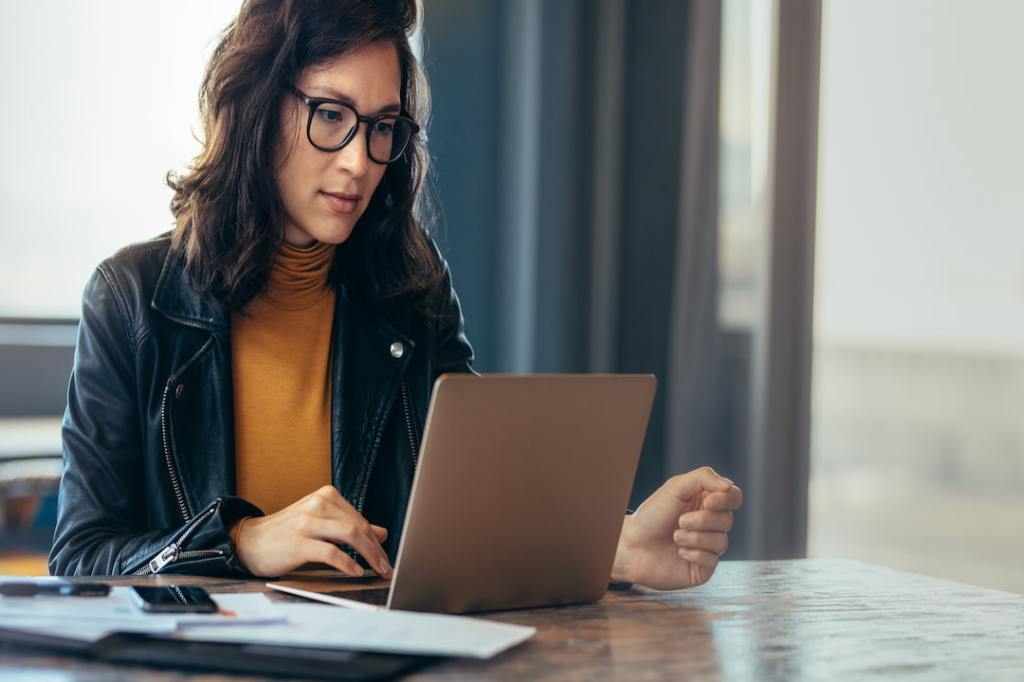 What Does It Mean When You Are Hard on Yourself?
Generally, being hard on yourself means that you have self-imposed consequences or you allow and accept a range of consequences (that you see as justified) for something you perceive to be a mistake. 
Being hard on yourself is a tough habit to break, since many of the criticisms you might have of yourself may be a result of your surroundings and what society tells us. They are especially hard to let go of if you truly believe that these critiques are justified or that you deserve them.
When your expectations of yourself are too high, it's nearly impossible to meet those unrealistic expectations, which can cause a spiral of low self-esteem and self-destructive behavior. Habits that result from being hard on yourself can range from negative self-talk to maladaptive coping mechanisms like smoking and other repetitively destructive behavior.
Examples of Self-Talk When Being Hard on Yourself 
There are many versions of negative self-talk, and most of us will hear these voices in our heads at some point in our lives. A few examples of categories that negative self-talk can fall into include: 
Overgeneralizations,

such as "I always do this," or "I always mess up in this way." Making one mistake and believing that making mistakes is a central tenet of who you are.

Personalization,

or taking an offense more personally than it was meant. For example, if someone snapped at you, you might perceive it as pertaining to something you did rather than their mood or the situation.

Mind-reading

involves drawing demoralizing conclusions without sufficient information. For example, if you spoke to someone and they didn't respond, you might assume they didn't respond because they don't like something about you instead of simply not reacting to what you said.

Counterpositive thinking

involves seeing things disproportionately, such as being disappointed in yourself for getting excellent grades in most classes, but a slightly below average one in a certain one, and only contemplating the bad grade rather than the good ones.

Labeling

, where you're judging yourself and others based on a behavior rather than on the whole person, i.e. "I stole something, so I am a thief," not someone who has stolen something one time.
These patterns can start planting seeds of insecurity, leading to a lack of self-confidence and even lost trust in those around us. If we can create healthy responses to these thoughts and critiques, it can start to change how we think of ourselves. Treating ourselves with kindness and grace can do wonders to improve self-esteem and promote healing.
What Is It Called When You are Too Hard on Yourself? Is Being Hard on Yourself a Disorder?
Being hard on yourself doesn't belong to a specific disorder, but a disorder can affect your functioning and self-esteem depending on the intensity and frequency of your negative thoughts.
However, if you think a mental health disorder might be behind what you're feeling, make sure to talk to a mental health professional about your symptoms. They can help you discern what's happening and create a treatment plan that's right for you.
Is Being Hard on Yourself a Sign of Depression?
Negative self-talk and negative feelings can be a symptom of depression, but since it can also occur on its own or be due to other disorders like anxiety, it's best to seek a diagnosis from a mental health professional.
Want to talk to a therapist?
Start working with one of our top-rated providers. We have availability now and accept most major insurances.
Why Am I So Hard on Myself When I Mess Up?
Sometimes, the thoughts that shame us and the way we treat ourselves are learned behaviors, things thoughts to us from any number of sources. Being hard on yourself and having shaming thoughts can come from sources like your family, peers, educational institutions, culture, religion, work places, and other places as well. They can also be a result of being predisposed to certain mental conditions, as low self-esteem can be a sign of certain disorders. 
When you're hard on yourself, the best way to start combating that behavior on your own is to start questioning your thoughts. Ask yourself, "Why should a consequence be imposed when I don't reach a certain standard? Who set it, and who told me that was the only way to be good?" 
Whatever the case may be, if you're experiencing really negative self-talk and feel like you're being too hard on yourself, it might be time to seek help from a mental health professional. They can help you sort out what you're feeling and why you're feeling it, then give you tools and resources to work through it together.
How Do I Stop Being Hard on Myself?
When trying to change a familiar thought pattern, one of the best places to start is to challenge your thoughts. One way to do this is to put your thoughts "on trial" by following this process. Initiate this process when you notice yourself being hard on yourself.
Step 1:

Identify the situation that triggered these thoughts and recall the thoughts that you had.

Step 2:

Assess the feelings you had because of the thought(s). List them out in your head.

Step 3:

Try to think of evidence to support the thought. 

Step 4:

Reframe the thought or situation by coming up with a new way to think of what you thought. For example, did you forget an answer on a test? Well, instead of proof that you're not smart or good, maybe getting it wrong is a great way for it to stick out in your memory for a long time.

Step 5:

Evaluate what you learned. Did the assessment make a difference? Did it make you feel a bit better?
It may take a few tries for this assessment to feel like it's working, but eventually, it can feel comforting and calming.
If this feels like too much for you to start with, perhaps just start with being mindful of your thoughts. If you catch yourself being too hard on yourself, think of why you're being hard on yourself and try to find an encouraging thought to counteract it. You don't have to treat the negative thoughts like they're wrong or bad, since that could just lead to more shaming. Instead, try to soothe that part of yourself that feels hurt and is trying to criticize yourself.
What's important is to remember that being kind to yourself is the best way to start healing the part of yourself that seeks to criticize. That means forgiving yourself, even for being hard on yourself. Though these tactics can be helpful, talking to a therapist can give you more personalized assistance and solutions by helping you make sense of your feelings and find ways to adjust your thinking that work for you.