Our Counselors – Georgetown, TX
---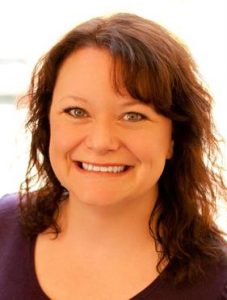 Amanda Johnson, PsyD, LP
Amanda Johnson has been a practicing psychologist since 2007. She received her undergraduate degree in psychology at the University of Texas at Austin and her master's and doctorate degrees in clinical psychology at the University of Denver. As part of her doctorate work, she earned specialty minors in assessment and forensic psychology. She has served as the Director of the Texas Psychological Association's Division of Forensic Practice. She has worked in various settings, including the Central Texas Veterans Health Care System, Colorado Assessment and Treatment Center, Regis University, and Catholic Charities.
Amanda's approach to therapy is based on several therapeutic models, including Acceptance and Commitment Therapy (ACT), Cognitive Behavioral, and Relational. She uses a collaborative, goal-directed approach, meaning that you will work with her together to identify your specific treatment goals and regularly evaluate how well therapy is helping you to reach those goals. An individualized plan is developed based on your unique needs; there are no "cookie cutter" approaches.
Amanda provides individual therapy in the following specialty areas:
Military, veterans, and families
Stress and Anxiety Management
Mood Disorders
Life Transitions
Mindfulness
Relaxation Training
  Click here to find out if this provider takes your insurance.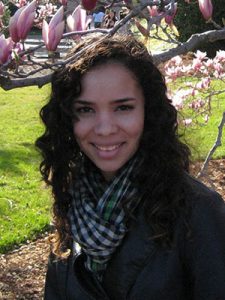 Shenira Becker, PsyD, LP
Dr. Shenira Becker is a Licensed Psychologist providing psychological testing services at our West Lake Hills and Georgetown offices. She obtained her Master's and Doctorate degree in Clinical Psychology from The Chicago School of Professional Psychology in Washington, D.C. She completed an APA-accredited internship at the Texas Juvenile Justice Department where she provided trauma-focused therapy and conducted forensic risk assessments for court-involved youth. Dr. Becker completed her post-doc hours at The Central Texas Veterans Healthcare Administration, where she was trained in Cognitive Processing Therapy and specialized in the treatment of Posttraumatic Stress Disorder due to Military Sexual Trauma.
Dr. Becker is experienced in conducting psychological assessments with a variety of populations including adolescents, adults, and geriatrics. For clients seeking psychological assessment, Dr. Becker can complete formal testing and comprehensive reports in the following areas:
ADHD
Learning disabilities
Behavioral problems
Intellectual functioning
Personality and emotional functioning
Fitness for Duty
Click here to find out if this provider takes your insurance.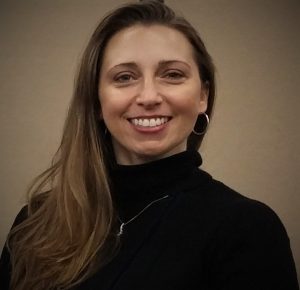 Stephanie Vidrine, PhD, LP, LSSP
Dr. Vidrine is a licensed psychologist with more than 12 years of experience as a Licensed Specialist in School Psychology, who is now in private practice. She obtained her master's/specialist's degree in School Psychology from Texas State University in 2002, working in central Texas public schools for 12 years. After obtaining her Ph.D. from Texas A&M University, she returned to central Texas to complete a clinical psychology internship with Baylor Scott & White in Temple, Texas focusing on children and adolescents. Stephanie specializes in providing in-depth evaluation, consultation, and therapy tailored to the needs of those she serves. With her expertise in school-related matters, she is an excellent resource for parents, professionals, and school district personnel as well.
Dr. Vidrine has worked with families from a variety of ethnic and socioeconomic backgrounds including military (active-duty and veteran), Spanish-speaking, and bilingual with diverse strengths and needs. For those coping with chronic health conditions (such as diabetes, migraine, or pediatric pain), she can partner with families and physicians to develop wrap-around care and management plans. Dr. Vidrine uses a biopsychosocial framework for developing client-centered assessment and treatment plans. She works with parents, children, tweens, teens, and young adults in Georgetown and the surrounding areas.
Expertise in assessment of:
Autism and related disorders
Attention-deficit/hyperactivity disorder (ADHD)
Behavior problems/disorders
Bilingualism
Dyslexia/Reading disability
Executive function
Emotional/mood disorders
Learning disorders
Neuropsychological needs
Specialties and issues treated:
ADHD
Anxiety
Autism spectrum disorder
Behavioral therapy
Cognitive-behavioral therapy
Depression
Educational consultation
Obsessive-compulsive disorder
Parenting/Parent training
Separation anxiety
Click here to find out if this provider takes your insurance.
►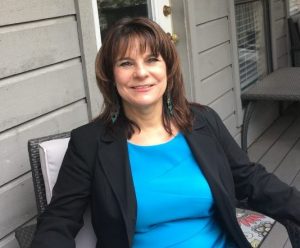 Linda Mikesic, LCSW/LCDC
Linda is licensed in clinical social work and as a chemical dependency counselor. She graduated from the University of Texas at Austin majoring in Psychology. She went on to obtain her Master's in Social Work from the Texas State University. Linda has treated hundreds of clients and their families for the past 18 years who have struggled with both addiction and mental health issues.   Linda believes in treating the entire family system when possible. She also believes that it is important to get to the core issues that are often underlying the addiction. Linda finds exploration of family of origin roles and rules helpful in relation to behaviors in the present. Becoming aware of survival mechanisms can help clients understand how they learned to survive by self-medicating with substances or other compulsive behaviors without attaching shame. In her work with clients she emphasizes staying safe in the present by learning diverse positive coping strategies to help manage triggers and stress. Linda has experience working in individual therapy, group therapy, and family therapy. Her clinical experience includes working in residential settings, outpatient settings, as well as adolescent group homes.
Linda specializes in the following domains:
Addiction
Dual Diagnosis
Co-dependency
Crisis and Trauma (PTSD)
DBT
EMDR
Bipolar Disorder
Couples Counseling
Relationship Issues
Anxiety and Depression
Linda utilizes diverse approaches to meet the client where they are and individualizes treatment to promote success and positive change for all clients served.
Articles by Linda:
Why is asking for help so hard?
An interview with Linda:
How do I know if I have a substance use disorder or a process addiction?
In general, if you are having problems in any major life area (i.e. family or legal problems) that correlates with the compulsive behavior, you may be developing an addiction. The development of an addiction may be occurring when the change of behaviors such as drinking, sex, codependency, workaholism, eating, drug abuse, gambling, gaming, internet use or chatting become obligatory and you find that you are spending more and more time in that behavior. It is repeating the same behaviors over and over that do not work and expecting different results.
What is recovery?
Recovery involves acceptance of the situation followed by change and transformation. Recovery is highly personal and what works for one individual may be different than what works for the next person.
What should I treat first, my addiction or my depression?
It is important to treat both the addiction and the mental health together.
Why is it sometimes important to go to the past in therapy? I thought I was supposed to stay in the present?
When past events impact your present world, such as having low self -esteem or you are self-medicating with substances or other destructive behaviors to avoid emotional pain, it can be helpful to work through these issues to become more present and less defined by your past.
What can I do to help my loved one who is struggling from an addiction?
It will be vital to learn the difference between healthy support and toxic enabling. Being consistent with one's boundaries, allowing natural consequences to occur, and getting your own support is essential to the change process.
What is codependency?
Anything that takes you away from your own feelings is codependency. The focus is on the other person rather than on yourself. You become obsessed on what the other person is doing or not doing. Your needs rarely get identified or met.
Click here to find out if this provider takes your insurance.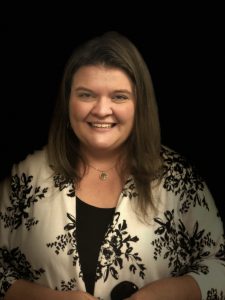 Lindsey Stockton, LPC
Lindsey Stockton is a Licensed Professional Counselor that specializes in children, adolescents and their families.  Her goal is to strengthen the relationships within your family in order to reduce the issues and stress that have found their way into your lives.
Lindsey is trained in CPR-T (Child Parent Relationship Therapy) and she is a registered trainer in Texas for Play Therapy.  In her work, she also utilizes Sandtray Therapy, Solution Focused, and CBT (Cognitive Behavioral Therapy).
Lindsey holds a Masters of Arts in counseling from Texas State University in San Marcos, TX.  She has many years of experience in the foster care and adoption industries within Texas where she focused on issues of attachment, grief, substance abuse, and anxiety.
Lindsey's philosophy stems from the idea that positive change begins with the relationship.  With her help, your family will learn how to relate and support each other in the best possible manner for the highest potential outcome!
Lindsey specializes in the following domains:
ADHD/ADD
Attachment Disorder
Depression & Anxiety
Mood Disorders
Limit Setting and Boundaries
Parent Training
Substance Abuse
Case Management
Bereavement and Loss
Oppositional Defiant Disorder
Obsessive Compulsive Disorder
Abandonment
Phobias
Trauma
Click here to find out if this provider takes your insurance.