Meet our Providers
Accepting:
Aetna
Beacon Health Options
Cigna
ComPsych
Humana
Magellan
Medicare
Multiplan
United Healthcare
Pending:
Self Pay Rate: $99
Christopher Card, LCSW
Philosophy of Care
Christopher Card is a Licensed Clinical Social Worker and Certified Clinical Trauma Professional in the state of Arizona who has twenty years of experience providing counseling and support services to families and individuals seeking help with depression, anxiety, addiction, grief and other life transitions. Christopher is also a nationally Certified Sex Offender Treatment Professional. He completed his Bachelor of Arts in Psychology at Ashford University and received a Masters in Social Work degree from Arizona State University.
Christopher utilizes a variety of strength-based therapeutic interventions with emphasis on mindfulness-based strategies to help clients heal from trauma, recover from addiction, and overcome symptoms of depression, anxiety, and other behavioral and emotional difficulties. Clients can then build on these strengths and skills to pursue new and meaningful goals and live the life he or she wants to live.
Christopher strives to form warm, genuine and collaborative relationships with each client so you can courageously and safely explore painful memories of the past, become grounded and peaceful in the present, and look to the future with a sense of excitement and optimism.
Education
Arizona State University
Masters in Social Work
Specialties
Trauma and PTSD
Addiction
Grief
Anxiety
Depression
Stress Management
Anger Management
Spiritual
Life Transitions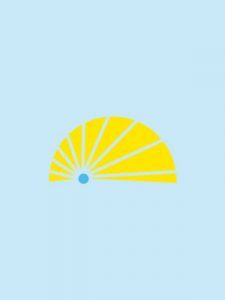 Accepting:
BCBS of AZ
Cigna
Magellan
Multiplan
Tricare West
Pending:
Aetna
Beacon Health Options
ComPsych
Humana
United Healthcare
Self Pay Rate: $199: Intake $149: Follow-up
Dr. Eric Tubat, PMHNP-BC
Philosophy of Care
Eric Tubat is a Licensed and Board Certified Psychiatric Mental Health Nurse Practitioner, who has years of experience providing mental health care to adults seeking help with depression, anxiety, post traumatic stress disorder, bipolar disorder and schizophrenic disorder.  He completed his Master of Science in Nursing at University of Phoenix, Arizona and received his Doctor of Nursing Practice, Psychiatric Nurse Practitioner specialization, from Brandman University. 
Eric utilizes a humanistic philosophy of holistic care for both body and mind, and a steadfast commitment to individualized, personalized, comprehensive care. 
Eric seeks to establish a therapeutic and caring relationship with you in order to assist in managing and recovering from mental health problems.
Education
Brandman University
Doctor of Nursing Practice
Specialties
18+ Medication Management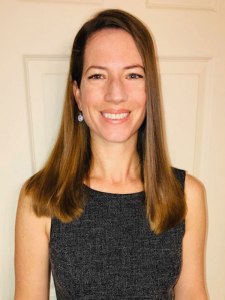 Accepting:
Aetna
BCBS of AZ
Beacon Health Options
Cigna
ComPsych
Magellan
Multiplan
United Healthcare
Pending:
Self Pay Rate: $99
Katarina Olea, LPC
Philosophy of Care
Katarina Olea is Licensed Professional Counselor in the state of Arizona and Massachusetts with a Doctorate in Behavioral Health. She has over 16 years of experience working with adults and children and helping them to live their best lives. She has collaborated with individuals, families, and couples to help them improve stress, anxiety, depression, health issues (including eating disorders and achieving a healthier BMI), and work through grief and loss. She has a love for learning and earned a dual degree in Psychology and Criminal Justice from Northern Arizona University. She then completed her Masters in Counseling/School Counseling and a Doctorate Degree in Behavioral Health with an emphasis on integrated medicine. 
Katarina believes that counseling is a journey and helps patients navigate through teamwork and approaching treatment based off their unique needs. She has found a variety of approaches to be extremely effective in care and they include: cognitive behavioral therapy, mindfulness approaches, brief solution focused care, and strength-based exploration. 
Katarina thrives to establish a trusting and compassionate relationship with you to help you navigate this therapy adventure. Her goal is to work as a team with you to help you accomplish your goals and be the best version of yourself.  Let the Adventure Begin. 
Education
Northern Arizona University
Master's in Counseling
Doctorate in Behavioral Health

Specialties
Anxiety

Depression

Health Issues/Weight Loss

Self Esteem

Stress Management

Relationship Issues

Grief and Loss
Kathleen Smerko, PMHNP
Philosophy of Care
Kathleen Smerko earned her Masters Degree and then a post Masters Nurse Practitioner Certification. Her interest in Mental Health treatment goes back to Nursing school. Kathleen strives to make Mental Health treatment an equal priority in the lives of her clients. Clients who are struggling with issues beyond the reach of therapy alone are her specialty. Combining symptom management and supportive therapy are the means to returning clients to their best selves.
Kathleen uses a bio-psycho-social-sexual-spiritual approach to care. All elements of a person's being are an integral approach to wellness.Nursing has always been holistic in nature and she brings that approach to treatment.
Unmanaged symptoms often get in the way of therapy. Symptoms are the body's way of responding to issues not yet managed. Restoring the chemical balance in the brain can help therapy be more effective.
Education
RutgersUniversity
Masters Degree
Specialties
18+ Medication Management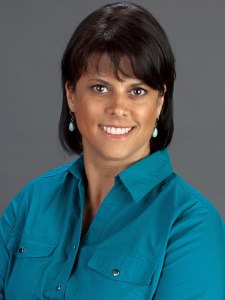 Accepting:
BCBS
Magellan
Tricare West
Pending:
Aetna
Beacon Health Options
Cigna
ComPsych
Humana
Multiplan
United Healthcare
Self Pay Rate: $199: Intake $149: Follow-ups
Richelle Ramirez, PMHNP
Philosophy of Care
Richelle Ramirez is a board certified psychiatric mental health nurse practitioner and has been in healthcare practice since 1995. Richelle began her career as a registered nurse in a private psychiatric practice and has maintained her patient focus in mental health care. She accomplished a meaningful professional goal when she obtained her Doctor of Pharmacy degree in 2013. Still, her passion is caring for psychiatric patients. She explained to Forefront: "My clinical philosophy is to provide evidence based treatment in a culturally sensitive manner. I approach problems pragmatically and try my best to help my patient achieve their best outcome." She enjoys incorporating input from other disciplines when it is possible as it is in the best interest of the patients. Richelle describes her favorite patient population as the "seriously mentally ill, who are the most vulnerable and need care provided in an empathic manner." Additionally, she enjoys working with geriatric patients: "I am comfortable utilizing my skills and knowledge to encompass their medical comorbidities and how it may impact their mental health presentation." Richelle is open to input from staff and values communication and a good work ethic. She looks forward to collaborating with Forefront and their clients in demonstrating genuine concern for the patients' wellbeing.

Education
University of Arizona
Post Master's Degree, PMHNP
Specialties
Anxiety
Depression
Anger
Obsessive-Compulsive (OCD)
Pregnancy
Prenatal
Postpartum
Sleep or Insomnia
Stress
Trauma and PTSD