Meet our Staff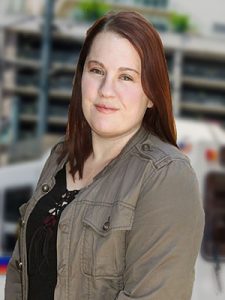 Andrea McPherson-Mendes, LPC
Andrea's passion is coming alongside with whom she works with to help them reach their goals in treatment and in life. Andrea works collaboratively with clients to reach what they are looking for in their life and help them heal from past situations that have resulted in disruption in relationships and in other daily functions of living. Andrea is able to connect easily with clients and families of clients to improve relationships and reduce conflict by using solution focused communication. Andrea believe that every person is unique and that the same treatment may not work for everyone and therefore Andrea uses several different modalities to fit the needs of the client and family. Andre utilizes Brain Synchronization Therapy, EMDR, DBT, CBT, mindfulness, experiential therapies, and many more to help clients feel better and make positive change.
Andrea provides therapy to individuals, families, and couples suffering from the following but not limited to:
Anxiety
Depression
Trauma/PTSD
Adjustment Disorders
Stress management
Anger Management
Parenting/Behavior Modification
Couples Therapy
Grief and loss
Child/Adolescent counseling
School issues (focus, grades, bullying. etc.)
Andrea received a Master's Of Arts in Clinical Mental Counseling from Argosy University of Denver in 2011 and became a Licensed Professional Counselor in 2013. Andrea has years of experience working with children/adolescent and their families on making positive changes in how they interact with one another. Andrea has been trained in AF-CBT to give families a different way to deal with conflict. Andrea has been trained in EMDR (Eye Movement desensitization and Reprocessing) which is a way to heal from past trauma so you can life in your preset life without being triggered by situations from the past.
Andrea is also an Acudetox Specialist which is a form of acupuncture that helps clients reduce anxiety, reduce depression, help you sleep better, improve chronic pain, reduce addictions and just feel more relaxed in your life.
Andrea looks forward to meeting you where you are and helping you reach your goals by giving you the support and skills to become who you want to be.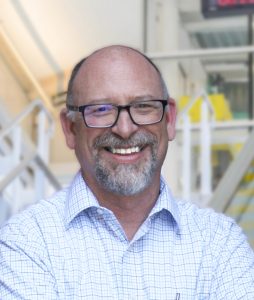 Dale Wightman, LPC
Dale helps adults and youth to manage their moods, anxiety and anger, heal from trauma and loss, repair relationships, and reach important decisions. Dale is understanding, easy to talk to and creative at drawing out new alternatives. He will help you to weigh options, reach decisions and make new choices that will take you in a better direction. You may see in yourself the potential of building the courage and boldness to restore and strengthen relationships, enjoy a sense of wellbeing, accept success, earn happiness, embrace growth, and pursue excellence.
Dale works best with couples and individual clients that are struggling with the following issues:
Adjustment disorders
Anger Management
Anxiety disorders
Adolescent Psychology
Depression
Couple Therapy
Grief and loss
Obsessive Compulsive Disorder
Phobias, panic disorders
Dale is a Licensed Professional Counselor with a Master's degree in Counseling from Colorado Christian University. He has two grown children and lives with his wife of 32 years in Littleton.