Meet our Providers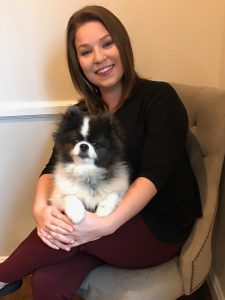 Townley White
LCSW
Address:
2021 Richard Jones Road, Suite 350B
Nashville, TN 37215
---
I believe as human beings we are wired to heal. As a therapist, my goal is to aid my clients' self-healing process. The decision to begin Psychotherapy can be anxiety producing in and of itself. I aim to create a supportive therapeutic environment in which I actively address my clients' needs.
As a Licensed Clinical Social Worker, I have had the opportunity to work with people who present with a broad range of concerns they would like to address. I have a special interest in working with adolescents and young adults who have survived abuse and/or trauma, who struggle with anxiety, depression and/or relationship issues. I integrate a variety of methods into my therapy practice including; eye movement desensitization and reprocessing (EMDR), cognitive behavioral therapy (CBT) and mindfulness-based strategies. Collaboratively, my clients and I work on developing healthier thoughts, relationships, and behaviors.
What type of clients do you most enjoy working with?
I enjoy working with adolescents and young adults.
What do you like most about working with clients?
I enjoy seeing my clients develop insight and awareness of their own ability to change their life by changing thought patterns and behaviors.
What is one thing that you try to teach every client?
I try to teach every client that they are worthy and lovable. In my practice, I've primarily seen symptoms to have stemmed from lack of childhood attachment and broken relationships.
What should clients expect during their first counseling session with you?
My first session with a client is primarily to establish a therapeutic relationship. I do this by collecting a psychosocial history and developing an understanding of the client's core belief system that is causing current symptoms.
What would you say to a client who was nervous about his or her first session?
I always thank my clients at their first session for having the courage to work towards change, as change is hard. Feeling nervous is normal, however, hopefully after the therapeutic relationship is established, this anxiety will dissolve.
Can clients become dependent on counseling?
Yes, this is a normal process in beginning work together, however, I attempt to foster self-determination in my clients as well as teaching them to trust their own judgment as well as seek support from outside relationships.
Helps with...
Adolescents (ages 13-19)
Anxiety
Attachment/Relationships
Bullying
Crisis Intervention
Depression
Divorce Reaction
Family Conflict
Gender Identity
Grief/Loss
Life Transitions
Parenting
School Issues
Self Esteem
Self-Harm
Sexual Orientation
Stress Reduction
Suicidal Ideation
Trauma and PTSD