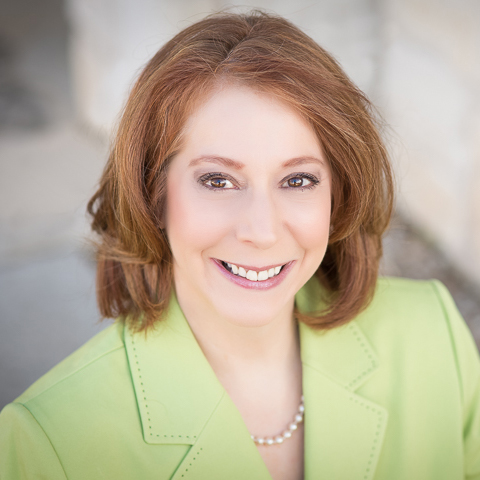 Thriveworks is proud to offer three locations in Austin, Texas
Click to see the clinicians at each location:
North Austin | Southwest Austin | West Lake Hills | Pflugerville
North Austin
7701 N. Lamar Blvd.
Suite 206
Austin, TX 78752
---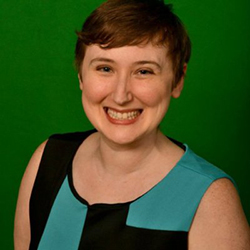 Megan Banks, FNP, CYT
Megan Banks is a licensed family nurse practitioner and certified yoga teacher. She graduated from the University of Texas in Austin as a registered nurse in 2003. She practiced in-patient psychiatric care at Austin State Hospital in the forensics unit and admissions unit, and then as a charge nurse. She practiced there for 3.5 years before going back to school to become an advanced practice registered nurse.
She has been in practice since 2008 as a family nurse practitioner. She has obtained experience working with pain clients for 5 years and has done some work with hospice. She has been practicing some form of psychiatric care for 11 years.
Megan works with individuals age 18 and older, and specializes in the treatment of ADD/ADHD, depression and anxiety, and LGBTQ issues.
Megan is a warm and nurturing caregiver with a unique and authentic empathy with her clients. She believes in a holistic method of care that she likes to include with the prescribing of medicine. Among these methods are yoga, nutrition, meditation, exercise, relaxation techniques and more. She can be found both at the North Austin and West Lake Hills locations.
Click here to find out if this provider takes your insurance.
---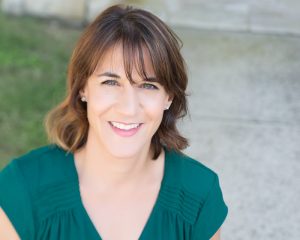 Michelle Heward, LCSW
Michelle Heward, is a Licensed Clinical Social Worker. She has a special interest working with the rewarding client base of current and former military members. She has worked within the military culture at the TXANG at Camp Mabry, where she helped soldiers experiencing adjustment reactions, depression, anxiety, and PTSD. Michelle believes in early intervention on trauma based stress; and helping individuals identify triggers and coping strategies for physical, mental, and emotional symptoms of military related trauma.
Michelle enjoys working with College and University students who have issues related to life transitions from home to college/university, which may include depression and anxiety symptoms, while balancing the pressures of school and extracurricular activities.
As a graduate from the University of Houston with a Master's degree in Social Work, Michelle's clinical approach is from a client's strengths perspective. Her focus is within a holistic method of care, which can include talk therapy, medication discussions, creative outlets such as music, writing, and art as therapy; exercise, yoga, and self-care techniques. Michelle believes her clients are the "expert" on their life, but they may need some professional guidance to successfully navigate through it.
Michelle has a clear understanding of the medical model and working within the healthcare environment, as her practice includes working with children, teens, and adults in an outpatient medical clinic setting. Michelle is accepting new clients ages 10 and older.
Michelle's Area of Specialties:
Active Duty or Retired Military members and their families
Post-deployment family and service member integration
College age young adults
Adolescents
Couples counseling
Life stressors and adjustments
Depression and anxiety
Stress management
Issues related to work-life balance for working moms and stay-at-home moms
Women with health related issues
Postpartum depression
Conversational Spanish speaking
---
Ryann Rathbone, MSN, RN, PMHNP
Ryann is a board certified Psychiatric Mental Health Nurse Practitioner (PMHNP), who provides psychiatric assessments, diagnostic services and medication management with psychoeducation. Ryann works from a holistic, client-centered and evidence based perspective, specializing in the treatment of adults suffering from trauma, mood, anxiety and thought disorders. She is committed to an integrated model of care by partnering with clients, other healthcare providers and psychotherapists.
Ryann received her Masters of Nursing and subsequent training as a Psychiatric Mental Health Nurse Practitioner from the University of Texas in Austin. After working in marketing for several years, she returned to school to follow her life-long passion of helping others. She found this by combining nursing with her interest in psychology/therapy. She has experience working with clients in inpatient settings, outpatient private practices and integrated care model community clinics.
Through her work and life experience, Ryann has seen the resilience and strength of the human heart and mind, in the face of great suffering. She has a profound desire to support others in their journey toward healing and living their best life.
---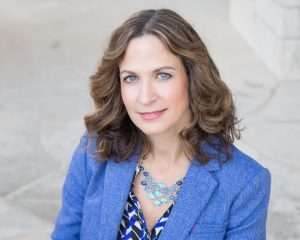 Corinne Arlès, LPC
Corinne Arlès is Licensed Professional Counselor and trained as an Expressive Arts Therapist. Corinne provides children, families and adults with a unique approach to solving problems and reframing their lives. Through a balance of Cognitive Behavioral Therapy and Creative Arts Therapy, Corinne creates an environment that leads the client to new understanding of oneself and ultimately healing. Corinne works with children through play therapy, sand tray and other creative modalities and provides supportive, family work through parent psycho-educational training. Many adults have found creative approaches to counseling a deeper way to reframe their lives and access growth.
Corinne is an experienced clinician, having worked with countless children and families in a variety of settings (schools, non-profits, clinics) in New York, Boston, and Paris, France. Corinne is a French-American and fluent French speaker. Her unique training allows her to guide clients in their preferred methods of expression to obtain new areas of healing often not accessible through verbal communication. She believes in the power of the creative arts and counseling to facilitate communication, personal growth and healing.
Areas of specialty:
Children
Families
Women
ADHD
Autism Spectrum
Depression
Anxiety
Behavior Modification
Grief
Phobias
Divorce/Blended Family Issues
Anger Management
---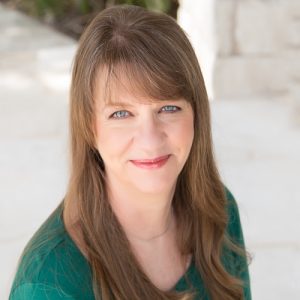 Janet "Kaye" Love, LPC
Janet "Kaye" Love, LPC is focused to help you alleviate distress by developing ways of thinking, feeling and behaving that increase your experience of well-being. She focuses on potential solutions instead of problems, which helps you move towards your goals. Kaye will help you understand the dynamics of your situation, and discover how your thoughts and beliefs affect your emotions and behaviors. You will learn to observe your thoughts, revise limiting conditioning, develop new ways of thinking that evoke more positive emotions, and become more able to resolve issues independently. Her approach blends Solution Focused, Cognitive, Psychodynamic, Psycho-educational, and Mindfulness-based techniques.
Kaye is experienced in working with youth, parents, and families as well as individual adults. She provides play therapy for children ages six to ten. Kaye has over eight years of experience working with individuals with developmental and learning disabilities, including Intellectual Disability and Autism Spectrum Disorder, in Special Education and Vocational Rehabilitation. Additionally, Kaye is a Distance Credentialed Counselor who provides services through online video conferencing to Texas residents who desire to receive services in the comfort of their own home.
Clinical expertise:
Family conflict
Academic stress
Work stress
Grief and loss
Attention deficit disorders
Anxiety
Depression
And more, too.
Kaye's formal education includes a Master of Social Work and an MBA from UT-Arlington. She is also a Texas board certified Educator, (Early Childhood-Grade12 Special Education, plus a EC-Grade 4 Generalist) as well as a Board Certified Coach and a Licensed Master Social Worker.
---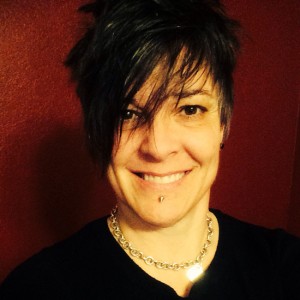 Kristin J. Frederiksen, LCSW
Kris Fredericksen is licensed clinical social worker and native Texan. She earned her bachelor's degree at Texas A&M in psychology and her Masters of Science of Social Work at The University of Texas in Austin. She has extensive experience teaching parents effective discipline methods that builds and repairs relationships with their children. She is sensitive to sexual orientation, culture, race, ethnicity, religious or spiritual affiliation, and has specialized training supporting the LGBTQ, transgendered and gender variant communities. She partners with clients to find viable solutions within their existing framework, skills and abilities to improve their mental and emotional states and life circumstances.
Kris treats symptoms of depression, anxiety, poor self-esteem, ADHD, mood and affect disorders, psychosis, substance abuse, self-harm, family dysfunction, relationship issues, domestic violence, and feelings of helplessness and hopelessness. She uses a variety of techniques such as art therapy, games, role-play, music, projects, toys as well as spontaneous ideas brought in by clients and/or brainstormed in session.
Kris works with children (ages 5 to 17) and families, adults to age 65, and couples. She has been successful at building a trusting rapport and working relationship with most clients including teenagers who are skeptical of therapists and therapy.
Bring yourself as you are, for an assessment intent on addressing the issues most important to you. Kris will walk beside you through your struggles and challenges until you are ready to walk individually knowing you are capable and valuable.
Kris' specialties:
Children ages 5 to 17, adults, couples and families
LGBTQ concerns
Anxiety/depression/mood disorders
Substance abuse
Family dysfunction/relationship issues
---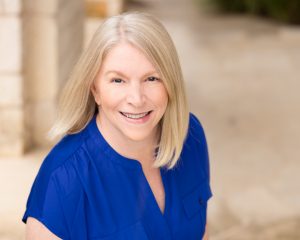 Sandra L. French, PMHNP
As a licensed and board-certified Psychiatric Mental Health Nurse Practitioner (PMHNP), Sandra L. French brings 33 years of experience and health care knowledge to the field of psychiatric care in the community. She has been in practice as a PMHNP in a variety of settings, including military active duty, community mental health, forensics, geriatric consultation, and outpatient private practice.
Sandra received her undergraduate degree in nursing and a Master's degree from Rivier College (now Rivier University) in Nashua, New Hampshire. With additional international and continuing education, Sandra is knowledgeable in the most recent advances and best practices in mental health care. Her training and experience enables her to work with a diverse spectrum of adult individuals, with the capability to customize treatment toward individual needs and circumstances.
Sandra believes in providing confidential high quality care, emphasizing the overall health and wellness of the individual. Her services include psychiatric consultation, evaluation and treatment of adults using psychopharmacological methods and appropriate referrals for additional services where appropriate. Sandra specializes in treatment of Post-Traumatic Stress disorders, Depression, Anxiety, and Affective Mood disorders.
At this time, Sandra has Saturday openings for new clients.
---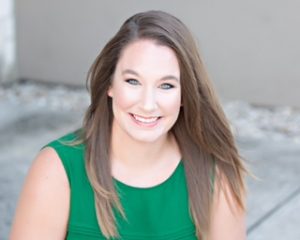 Gina Carlino, LPC
Gina Carlino is a Licensed Professional Counselor. She works with clients who need support while they or their family member has either a dual diagnosis, or is struggling with an addiction such as drug or alcohol abuse. She is passionate about working with families and helping to rebuild trust in relationships. Gina has specialized training in working with couples to enhance their communications.
Gina is a graduate of the Texas State University Counseling Education program. Her work with clients spans a variety of issues, ranging from anxiety, depression, bipolar disorder, grief and loss, and family/relationship issues. She has a special affinity for working with the elderly and their end-of-life issues. If your loved one has Alzheimer's and you need support, then contact Gina Carlino for a consultation.
Areas of Specialty:
Grief and Loss
Aging and end-of-life issues
Alzheimers support
Anxiety
Depression
Bipolar Disorder
Pain Management
Relationship, couple and family issues
Dual-diagnosis
Drug and alcohol abuse
---
Maria Justice, LCSW
Looking for a highly specialized and tailored approach to your therapy? I provide support and guidance through your challenging life stressors. My work is with couples or individuals in need of healing. If you're considering therapy you may be struggling with a major life change or a relationship issue; possibly depression, anxiety or emotional abuse has been sabotaging your life. Some clients are focused on a particular problem or decision, or want help identifying and combating old assumptions or unhealthy patterns of behavior that may be getting in their way. I meet you where you are and that is where we begin our work.
I specialize in the treatment of anxiety, depression and life stressors like dating, low self-esteem, career and workplace issues, stress management and relationship issues.My special emphasis is on a healing process that considers self-esteem, relationships, communication, plus developing healthy boundaries. I enjoy encouraging my clients to dream and grow!
I have a Master's of Science in Social Work from the University of Texas. My goal is to provide practical ways to approach some of life's most difficult challenges.
My areas of specialty include:
Depression
Anxiety
Relationship and dating advice
Life stressors and adjustments
Low self-esteem
Mood and affect disorder
Work and career issues
Stress management
---
Deborah H. Roberson, M.A., NCC, LPC
Debbie Roberson's specialty is working with individuals who want to set and achieve their goals in their personal and professional lives. As a former Texas A&M University Career Center director and director of career services at Virginia College at Austin, she has extensive experience working with individuals beginning their careers and with career changers at mid-life looking for a more fulfilling career.
She is a career-changer herself, coming into the field of counseling after 13 years in the pharmaceutical sales industry, so she personally experienced many of the same concerns as her clients.
Debbie provides career counseling and life coaching for:
Resolving personal issues that impact work life
Developing self-management skills
Developing interpersonal skills
Certified controlled separation coach
Overcoming barriers that are obstacles to personal goal achievement
Provides assessments and results for career indecision
Women undergoing separation and divorce who need to get back into the world of work
High school juniors and seniors with college major and college selection decisions
---
Southwest Austin
8700 Manchaca Rd., #701
Austin, TX 78748
---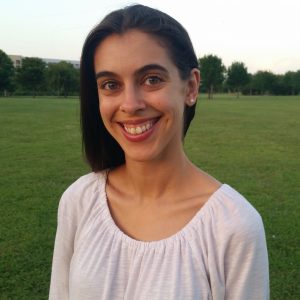 Ellen Fredericks, M.A., LPC
Ellen Fredericks is a Licensed Professional Counselor providing individual therapy to people with a range of concerns. She offers a fresh perspective and a safe space for inner exploration and growth to occur. Her presence is calm and nurturing, aiming to understand, validate, and promote self-awareness and self-acceptance.
Ellen recognizes the complexity of each problem and can help to make growth and healing a more comfortable process by being attentive to each person's unique situation and needs. She uses a mindful, holistic approach, enhancing clients' inner wisdom and personal needs with her extensive knowledge about mental health concerns and treatment approaches.
Ellen earned a Bachelor of Arts degree in psychology and philosophy from the University of Rhode Island and a Master of Arts degree in Holistic Counseling from Salve Regina University. She has experience working with individuals in psychiatric crisis, those experiencing domestic violence, and people with substance use issues. She has provided individual and group therapy to people with a range of mental health concerns including mood regulation, anxiety, delusions and distortions of reality, and difficulty recovering from traumatic experiences.
---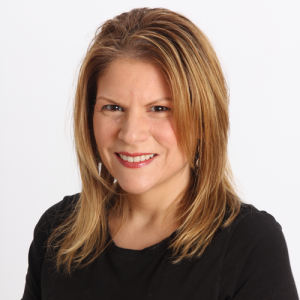 Stacy LaPointe, M.A., LPC
Stacy LaPointe has been working as a psychotherapist since she earned a Master of Arts in Professional Counseling from Texas State University in San Marcos. Stacy has experience with adolescents, adults, couples, families and groups working in a variety of settings including outpatient and in-home counseling.
Specializing in working with depression, anxiety, relationship issues, grief and loss, LGBTQ and trauma, Stacy has extensive training and experience with EMDR (Eye Movement Desensitization Reprocessing), cognitive behavioral therapy (CBT), trauma focused CBT, family systems and relational cultural.
Her primary approach is relational/attachment, which involves the exploration of early relationship patterns and current relational functioning with an awareness of larger social and political influences.
Stacy is trained in Career Assessment Inventory and is also a certified mediator. Passionate about working alongside individuals to help them navigate areas in their lives where they are feeling stuck, Stacy feels privileged to be invited on an individual's journey of self discovery and witness their empowerment and growth.
---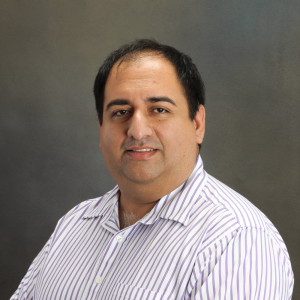 Orlando Zapata, M.S., LPC, PSSSP
Orlando Zapata as been a practicing psychotherapist since completing his Masters of Science in Marriage and Family Therapy from Our Lady of the Lake University in San Antonio. He has experience with adults, children and couples treating in both outpatient and residential treatment settings and also holds a certification in Psychological Services for Spanish-Speaking Populations.
His respect and enjoyment of working with diverse populations has included clients from Central and South America, Europe and Southeast Asia. Mr. Zapata is also experienced and interested in issues related to the LGBTQ community, particularly parenting and identity issues.
He utilizes a wealth of experience and training to provide his clients with highly skilled services that include solution-focused, narrative, EMDR and cognitive behavioral therapies."
When not in session, Mr. Zapata likes to work in his garden, attend to his pets and take day trips around Central Texas.
Mr. Zapata's Specialties:
Depression
Anxiety
Relationship issues
Trauma
Parenting
Adoption
LBGTQ
---
9701 Brodie Ln., #205
Austin, TX 78748
---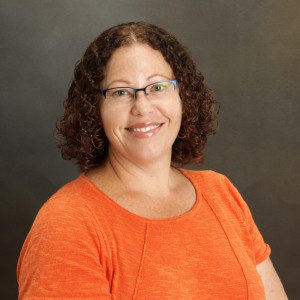 Liz Levy, PhD
Dr. Liz Levy is a licensed clinical psychologist who has been in private practice in the Austin area for the past 14 years. She has provided outpatient and inpatient psychotherapy services to adults, couples and groups and is a contracted provider with the Texas Department of Family and Protective Services, offering psychological and developmental evaluations to a diverse population including clients from varied ethnic and socioeconomic backgrounds.
She earned a Bachelor of Arts in Psychology at Columbia University, where Dr. Levy was also a researcher for a joint Columbia and Cornell Medical Center Consortium examining the relationship between stress and social support in women. She holds a master's degree and a Ph.D. from the University of Texas in counseling psychology, and has extensive training and interest in psychodynamic theory and technique. Dr. Levy believes that everyone can benefit from therapy to address the challenges that ebb and flow across our life span.
Dr. Levy's Specialties:
Psychological testing
Mood disorders
Women's issues
Grief and loss
Parenting
Fertility and pregnancy loss
Chronic illness
---
Erin E. Scarth, PsyD, M.S.S.W
Dr. Erin E. Scarth is a trained clinical psychologist. She graduated from Texas A&M
University in 2000 with a B.S. in Psychology and Sociology. She earned her M.S.S.W. in Social
Work from The University of Texas in 2002. In 2011, Dr. Scarth obtained her PsyD in Clinical
Psychology from La Salle University in Philadelphia, PA.
Dr. Scarth has worked in various settings including foster care, nursing homes, private practice,
residential treatment facilities, community mental health centers, sexual trauma treatment centers, schools, partial hospitalization programs, emergency shelters, juvenile justice facilities, and colleges. Dr. Scarth has worked in a diverse array of clinical settings and with diverse client populations. Dr. Scarth is skilled at working with individuals from disadvantaged backgrounds.
Dr. Scarth also specializes in working with issues of:
Depression and anxiety
Abuse and neglect
Crisis and trauma
Grief and bereavement
Children and families
Behavioral problems
Developmental and learning disabilities
Psychological assessment
Dr. Scarth utilizes cognitive behavioral therapies to tailor a clinical approach to the individual strengths of the client. Dr. Scarth believes that the client is the expert on their needs and personality and that treatment is only effective if the client and therapist work in partnership with one another to meet treatment goals.
---
West Lake Hills
5524 Bee Caves Rd., Suite #K4
Austin, TX 78746
---
Ryann Rathbone, MSN, RN, PMHNP
Ryann is a board certified Psychiatric Mental Health Nurse Practitioner (PMHNP), who provides psychiatric assessments, diagnostic services and medication management with psychoeducation. Ryann works from a holistic, client-centered and evidence based perspective, specializing in the treatment of adults suffering from trauma, mood, anxiety and thought disorders. She is committed to an integrated model of care by partnering with clients, other healthcare providers and psychotherapists.
Ryann received her Masters of Nursing and subsequent training as a Psychiatric Mental Health Nurse Practitioner from the University of Texas in Austin. After working in marketing for several years, she returned to school to follow her life-long passion of helping others. She found this by combining nursing with her interest in psychology/therapy. She has experience working with clients in inpatient settings, outpatient private practices and integrated care model community clinics.
Through her work and life experience, Ryann has seen the resilience and strength of the human heart and mind, in the face of great suffering. She has a profound desire to support others in their journey toward healing and living their best life.
---
Linda Mikesic, LCSW/LCDC
Linda is licensed in clinical social work and as a chemical dependency counselor. She graduated from the University of Texas at Austin majoring in Psychology. She went on to obtain her Master's in Social Work from the Texas State University. Linda has treated hundreds of clients and their families for the past 18 years who have struggled with both addiction and mental health issues. Linda believes in treating the entire family system when possible. She also believes that it is important to get to the core issues that are often underlying the addiction. Linda finds exploration of family of origin roles and rules helpful in relation to behaviors in the present. Becoming aware of survival mechanisms can help clients understand how they learned to survive by self-medicating with substances or other compulsive behaviors without attaching shame. In her work with clients she emphasizes staying safe in the present by learning diverse positive coping strategies to help manage triggers and stress. Linda has experience working in individual therapy, group therapy, and family therapy. Her clinical experience includes working in residential settings, outpatient settings, as well as adolescent group homes.
Linda specializes in the following domains:
Addiction
Dual Diagnosis
Co-dependency
Crisis and Trauma (PTSD)
DBT
EMDR
Bipolar Disorder
Couples Counseling
Relationship Issues
Anxiety and Depression
Linda utilizes diverse approaches to meet the client where they are and individualizes treatment to promote success and positive change for all clients served.
Articles by Linda:
Why is asking for help so hard?
An interview with Linda:
How do I know if I have a substance use disorder or a process addiction?
In general, if you are having problems in any major life area (i.e. family or legal problems) that correlates with the compulsive behavior, you may be developing an addiction. The development of an addiction may be occurring when the change of behaviors such as drinking, sex, codependency, workaholism, eating, drug abuse, gambling, gaming, internet use or chatting become obligatory and you find that you are spending more and more time in that behavior. It is repeating the same behaviors over and over that do not work and expecting different results.
What is recovery?
Recovery involves acceptance of the situation followed by change and transformation. Recovery is highly personal and what works for one individual may be different than what works for the next person.
What should I treat first, my addiction or my depression?
It is important to treat both the addiction and the mental health together.
Why is it sometimes important to go to the past in therapy? I thought I was supposed to stay in the present?
When past events impact your present world, such as having low self -esteem or you are self-medicating with substances or other destructive behaviors to avoid emotional pain, it can be helpful to work through these issues to become more present and less defined by your past.
What can I do to help my loved one who is struggling from an addiction?
It will be vital to learn the difference between healthy support and toxic enabling. Being consistent with one's boundaries, allowing natural consequences to occur, and getting your own support is essential to the change process.
What is codependency?
Anything that takes you away from your own feelings is codependency. The focus is on the other person rather than on yourself. You become obsessed on what the other person is doing or not doing. Your needs rarely get identified or met.
Click here to find out if this provider takes your insurance.
---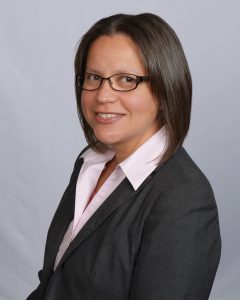 Mirna Mejia, PhD
Dr. Mejia is a licensed clinical psychologist originally trained in NYC at St. John's University. She practiced in NYC until her move to Texas in 2009. Upon the completion of her doctoral degree in 2002, she conducted numerous assessments on an outpatient basis for children and adolescents presenting with academic, learning, attentional, and behavioral difficulties. Dr. Mejia also has experience conducting psychological/personality assessments for adolescents within a Residential Treatment Center aimed to assist with treatment planning considerations. In Texas, Dr. Mejia has worked with both active duty soldiers and the veteran population. Assessments have focused on determining readiness and fitness for duty, malingering determinations, and general psychology/personality evaluations to also facilitate treatment planning. Dr. Mejia also has extensive experience performing consultative examinations for disability determinations in both the general and veteran population. She has also conducted pre-employment psychological evaluations for law enforcement applicants.
In addition to psychological assessments, Dr. Mejia also offers individual psychotherapy for depression, anxiety, PTSD, and major life transitions (e.g., loss, role changes). Dr. Mejia also specializes in behavioral treatments for insomnia, chronic pain, and coping with chronic medical concerns (e.g., cancer, hypertension, diabetes). Dr. Mejia's primary theoretical orientations include Cognitive-Behavioral Therapy and Mindfulness-Based Approaches. However, her approach to therapy is not one-size-fits-all. Every individual is unique and resilient in his/her own way, thus all interventions are tailored specifically to each person's needs.
Dr. Mejia is available for psychological assessments for ages 7 and above:
ADHD
Personality and emotional functioning – to facilitate treatment planning and clarify diagnostic impressions
Intellectual functioning – to help identify strengths and weaknesses
Learning disabilities
Fitness for duty
Click here to find out if this provider takes your insurance.
---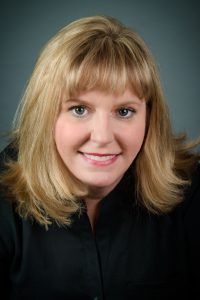 Lisa A. McCafferty, MA, NCC, LPC
Lisa McCafferty is a licensed professional counselor with twelve years of experience counseling adults, couples and families. Lisa has extensive experience treating depression, bipolar disorder, anxiety, and compulsive disorders, and has advanced training and experience working with people and families affected by problematic sexual behavior and pornography. She is a graduate of the International OCD Foundation's Behavioral Therapy Training Institute.
Lisa has also completed Level I Gottman relationship therapy training and is qualified to do Gottman relationship assessments and Gottman-informed couples therapy.
Lisa is sensitive to diversity among cultures, religious doctrines, and sexual orientation. She will work with you in a solution-focused partnership, helping you explore the early childhood traumas and losses that cause symptoms to appear in adulthood. She will teach you the tools and coping skills you need to control your impulses, make sound decisions, and lead your optimum life.
One of her strengths is helping you understand the underlying causes of unwanted behaviors and teaching you how to manage chronic stress and behavioral addictions.
Her past experience includes working at Seton Shoal Creek Hospital, Seton Daily Living, Hospice Austin, For the Love of Christi grief counseling center, and MADD.
Lisa holds a Master of Arts in Counseling at St. Edward's University in 2005. She graduated from UT Austin in 1983.
Her areas of specialty include:
Major depression and bipolar disorder
Anxiety disorders, with emphasis on OCD
Problematic sexual behaviors/pornography addiction
Infidelity and marital discord
Obsessive thoughts and feelings
Family of origin issues/grief and loss
Early childhood trauma/sexual abuse
Click here to find out if this provider takes your insurance.
Lisa is available for Online Counseling
---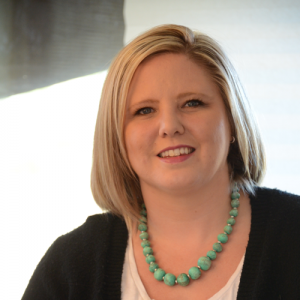 Stephanie Arsenault, LPC
Stephanie Arsenault has many years of experience working with children, teenagers and their families. She can help your family work through difficult life events such as divorce and issues of custody. She can help your child find relief from the depression and anxiety that makes them feel left out and feel "different." She can help your family cope and manage the challenges of ADD/ADHD, ODD, autism, and attachment disorder. The link between neuroscience and behavioral disorders is of particular interest in her practice.
Stephanie coaches families to help them build the skills needed (and relied upon) when a child is in crisis. She believes the family is a system in which all members benefit when the experiences of both the child and the people who are important in their lives are understood.
With her help, families learn how to support and relate with each other in the best manner possible for the highest potential outcome.
Stephanie's approach to therapy combines strength- and client-centered approaches. She utilizes play therapy with younger clients, which helps them to communicate even if they are unable to use words to explain their experiences. She applies frameworks such as motivational interviewing, cognitive behavioral therapy, family systems and narrative therapy to help her clients set goals and work through the blockages that keep them from success.
Psychological testing is often beneficial to therapy outcome. Stephanie works closely together with Dr. Maria Pasqualetti, a licensed psychologist in our office, on the appropriate testing for your child.
Click here to find out if this provider takes your insurance.
Stephanie is available for Online Counseling
---
Andrea Greebon, LPC, BCB
Andrea Greebon is a Licensed Professional Counselor and a Board-Certified Biofeedback Therapist. She has 10 years of experience working with individual adults. She has a Masters of Science in Counseling from University of North Texas in Denton.
Andrea invites you to start seeing yourself in a new light. She believes you already have the answers you need within yourself, and she is honored by the opportunity to help you find those answers. She believes her job is to help you find your strength and resilience so you can become the person you want to be.
Andrea's specialties include:
Anxiety, Stress and Worry
Panic/Panic Attacks
Phobias
Depression
Grief
Life Transitions
Career Counseling
Workplace Issues
Parenting
Self-Care
Life Coaching
Click here to find out if this provider takes your insurance.
Andrea is available for Online Counseling
Ask Andrea:
Why did I choose to specialize in biofeedback?
I chose to specialize in biofeedback because, in addition to enjoying the insight and healing that can come from traditional talk therapy, I like things that can be measured. Biofeedback provides concrete information to both therapist and client so we know what is working and what is not. I like that, and a lot of my clients appreciate that, too. Many people I work with cope with a variety of health concerns, and biofeedback can help people gain control over their physical symptoms. Biofeedback also can increase people's awareness of the mind/body connection. I believe when this connection is strengthened, clients have more opportunity for change, growth, and healing. Biofeedback is non-invasive. And last, but certainly not least, clients can take what they learn in the therapy office and transfer that knowledge to everyday life, which can lead to restored balance and better health.
How would I describe my personal style?
I would describe my personal style as collaborative. I prefer to focus on what you want to accomplish through the therapy process -- not on my agenda or what I think you should do. ("Shoulds" are so dangerous.) I tend to think of myself as pretty laid-back and informal. That said, however, I also am always keeping the end goal in mind (e.g., why you came to therapy in the first place). I'm naturally curious about people and tend to view myself, at times, as more of a detective than anything else. I am patient. And last, but not least, I consider myself to have a pretty good sense of humor, and I like to bring that into my work when appropriate. Humor can illuminate ideas or beliefs people hold that are erroneous. More than that, however, is that laughter can be immensely therapeutic.
What types of client do I love to work with and/or work well with me?
I enjoy working with clients who are motivated to understand themselves and who are willing to make changes in their lives if they think it is going to be helpful to them to do so. I enjoy clients who are curious. And I like working with clients who are willing to take responsibility for their "stuff," whatever it may be -- people who are willing to work with reality rather than fight against it.
What inspires me?
I'm inspired by a lot of things. I'm often inspired by my clients. Many have been through incredibly difficult experiences, and yet they have survived and even thrived as adults. The courage and conviction of others inspire me to do what I can to make the world a better place, to make a dent in some small way in what, at times, can seem a very fearful and angry place. Acts of kindness move me and inspire me to spread kindness as much as I can. And music inspires me in that it reminds me that we are not alone in our thoughts, feelings, and experiences. And music often just makes me happy.
Why did I choose to work in this office?
I chose to work in this office because I wanted to be part of a team that was dedicated to helping people reach their goals. I wanted to work with people who are passionate about what they do for a living and people with a variety of experience and specialties so I could keep learning. I believe in being a lifelong learner and in having a "growth" mindset. And I wanted to work in an office where the management and staff are committed to doing what works. For example, if a policy does not work, change it!
---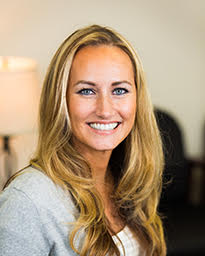 Jennifer Heggem, MA, LPC
Jennifer Heggem is a Licensed Professional Counselor who received her Master's degree in Counseling Psychology from Bethel University and her undergraduate degree in Psychology with an Emphasis in Marriage and Family from Northwestern College, both located in St. Paul, MN. Her passion in life is to help individuals succeed and live the best lives possible.
Jennifer has spent several years working in organizations with individuals, couples, and families experiencing depression, anxiety, crisis situations, relational problems, life transitions, self-harm, substance abuse issues, and suicidal thoughts. Jennifer also previously worked as an educator for 10 years, working with children with behavioral issues, as well as learning disabilities, ranging from ages five to seventeen. Additionally, Jennifer has worked with several agencies counseling individuals who have experienced physical, emotional, and sexual abuse.
Jennifer is also a provider for the New Ways for Families program, which is a structured parenting skills method intended to reduce the impact of conflict on the children in potentially high-conflict divorce and separation cases. It can be used whenever a parent or the court believes one parent needs restricted parenting time (supervised, no contact, limited time), at the start of a case or any time a parent requests it, including after the divorce. Jennifer's approach is oriented towards Cognitive-Behavioral, Attachment, Family Systems, Solution-Focused, and Intimacy/Relational theories.
Jennifer's specialties:
Children ages 6-17, College-Aged Students, Adults, Couples and Families
Anxiety/Depression/Mood disorders
Stress Management
Dating/Couples/Family Relationship Issues
Divorce/New Ways for Families provider
Women's Issues
Personal Growth
Self-Esteem
Grief and Loss
Life Transitions
Click here to find out if this provider takes your insurance.
---
Pflugerville
2911 A W Grimes Blvd
Pflugerville, TX 78660
---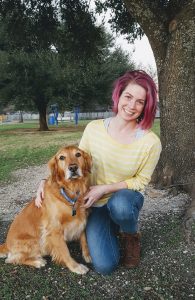 Elizabeth "Betsy" Kahl, LCSW
Betsy is a licensed clinical social worker in Texas and Ohio. A native of Cleveland, Ohio, Betsy completed her undergraduate work at the University of Notre Dame and earned her Masters of Social Work at Cleveland State University. Betsy has studied and practiced animal assisted therapy, and has been able to partner with horses, dogs, turtles, and even skunks to connect with clients and facilitate change. At Thriveworks, her co-therapist will not be a skunk, but will be her 5 year old rescued Golden Retriever, Bo Duke. Betsy and Bo worked in an alternative school in Ohio for children and adolescents with emotional and behavioral challenges. Together they practiced with students to develop social skills, emotional regulation, and adaptive coping skills for life stressors. Life and learning can be frustrating and hard, and Bo is always ready for a quiet cuddle, a belly rub, or a game of fetch to help.
As a clinician, Betsy has worked with children, adolescents, adults, and families and has experience supporting clients with autism, anxiety, ADHD, and emotional disturbance. Betsy has a passion for being with individuals who are experiencing grief and loss. Coming from a person-centered, strength based approach, Betsy utilizes a variety of expressive techniques including art, drama, narrative, and play to find meaning and possibility.
Areas of Speciality:
Children ages 6 and over with emotional regulation difficulties
Conduct disorders
Social skill development
Adaptive coping skills
Grief and Loss
Parenting and family communication issues
Animal Assisted therapy with her licensed therapy dog, Bo
---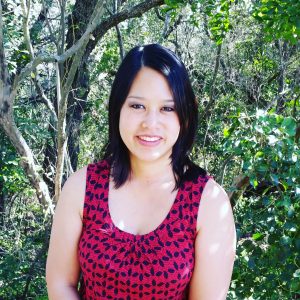 Dr. Angela Ziskis, LP
Dr. Angela Ziskis is Licensed Psychologist. She has lived in the Austin area since 2012 and is a native Houstonian. She earned a Bachelor of Arts degree in psychology at Northwestern University and earned a Ph.D. in clinical psychology at Rutgers University.
Dr. Ziskis enjoys working with adults and adolescents and has clinical experience in a variety of treatment settings, including inpatient hospitals, outpatient clinics, and the Central Texas Veterans Healthcare System. Her approach to therapy is person-centered, that is creating an open and honest environment to get to know you, your strengths, and your struggles. Together, she will create a treatment plan with you that will enable you to use your strengths to achieve your life goals. Dr. Ziskis is trained to provide evidence-based treatments, which include Cognitive Behavioral Therapy (CBT), Dialectical Behavior Therapy (DBT), and Cognitive Processing Therapy (CPT). She often uses components of a variety of therapies to best suit your needs.
Specialities:
Adolescents (Age 13+)
Adults
Anxiety to include Social Anxiety and OCD
Mood- Depression and Bipolar Disorder
Personality Disorders such as Borderline
DBT
Grief and loss
PTSD
Substance abuse and relapse prevention
---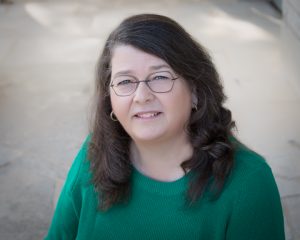 Joan Maus, LCSW
Joan earned her Master of Science in Social Work from the University of Texas. She is a licensed Clinical Social Worker ready to help. Are you needing a compassionate, experienced clinician to work with you, your family member or your child? Joan has worked with a variety of clients over the years and can treat most common disorders, such as anxiety, post-traumatic stress, depression, bipolar, schizophrenia, personality disorders and more. She is a trusted social worker who has specialized training in the area of grief and loss, child/parent relationship improvement, parent skills enhancement, ADD/ADHD and Oppositional Defiant Disorder. Joan's specialty is that she has a range of expertise and can navigate most any family or relationship issue that you may have.
Throughout Ms. Maus' career she has worked with drug and alcohol addicts in dealing with their mental health issues that may complicate those addiction issues. She has worked with active duty military soldiers and their families and can work with former military and retirees. Joan also has special training in working with various trauma issues.
Joan works with clients as young as 5 and as old as 75. She experience with victims of sexual abuse, childhood abuse, emotional and verbal abuse. Appointments are available now for you or your family member.
---
Thriveworks Counseling
Therapy only
8700 Manchaca Rd., #701
Austin, TX 78748
Testing only
9701 Brodie Ln., #205
Austin, TX 78748
512-649-2266
Thriveworks Counseling
5524 Bee Caves Rd., Suite #K4
Austin, TX 78746
512-649-3050
North Austin
7701 N. Lamar Blvd.
Suite 206
Austin, TX 78752
512-649-2270