Our Counselors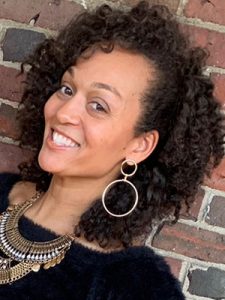 Dr. Dalesa C. Martinez, LMFT, PhD
Dr. Dalesa is a Licensed Marriage and Family Therapist who has been practicing for over 15 years. She graduated with both her Master's degree and Ph.D. in couple & family therapy from Drexel University. She also received post-graduate training in ESFT as a clinician, administrator and clinical supervisor.
She has serviced a multitude of individuals, families and couples through her direct clinical work, and also as a supervisor, professor, mentor, trainer and author. She has had the privilege of working in multiple settings, including community-based, in-home, outpatient and hospital settings.
Dr. Dalesa's goal is to help her clients to recognize their own power as individuals and in relationships, so that they can work their way out of therapy. Her philosophy is that her clients have the answers to their challenges, her role as a therapist is to collaboratively help them to uncover the places in which they are blocked and discover that they are the experts in their own growth, development and healing.
Dr. Dalesa has expertise in working with all populations, but specializes in work with adolescents and their families, couples, trauma, domestic violence, multi-generational issues, and connecting to purpose/sense of self. Her expertise also includes extensive work with marginalized populations, including issues related to race, ethnicity, socioeconomic status and LBGTQ+.
She encourages a whole life healing philosophy, helping the client to discover their inner light and become the best version of themselves. She prides herself in the journey to healing not being the easiest that her clients will take, but well worth it when they reach their desired outcomes.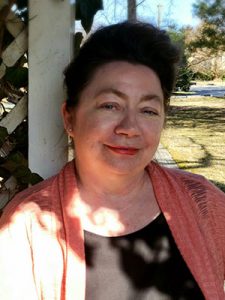 Marsha A. Meadows, MA, LPCMH, LPC, LCDP, LCADC, CADC, NCC
I am a multi-state licensed professional counselor and addiction counselor empowering individuals since 1999.  I hold a master's degree in clinical psychology.  I provide individual therapy for mental health, life adjustments, and addiction disorders.  Depression, anxiety, and relationship issues are common concerns of my clients.  Grief/loss, marital/separation/divorce, work/career, and body image/weight are also typical challenges I see.  I serve adolescents & teenagers age 14 – 19 and adults.
I specialize in rational emotive behavioral therapy and believe in the Law of Attraction. Changing how we think, changes the way we feel and act. In a non-judgmental, safe and caring way, I use my knowledge and skills to help you discover your options and possibilities…your choices, your decisions, your opportunities.
Specialty areas include but not limited to:
Alcoholism & other substance abuse/Gambling & process addictions
Relationship challenges
Anxiety/Depression
Career and Life Transitions
Self Esteem
Grief/Loss/Bereavement
Stress Management
Anger and Impulse Control
Trauma
Behavioral Issues
Parenting
Family Conflict
Coping Skills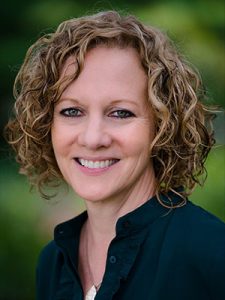 Sharon John, LCSW
Sharon is a Licensed Clinical Social Worker with extensive experience working with individuals and groups supporting school-aged children, adolescents, adults and families in various settings. Her experience includes working with adolescents and adults with a variety of issues, such as:
Anxiety
Social Phobia
Trauma / PTSD
LGBTQIA+/sexuality issues
Attention-deficit hyperactivity disorder / ADHD
Obsessive compulsive disorder /OCD
Depression
Low self-esteem
Relationship problems / Family conflict
Grief and loss
Sharon offers an eclectic approach to treatment, utilizing Cognitive Behavioral Therapy (CBT) and Relational Therapy. Sharon's focus combines each client's personal strengths with therapeutic strategies to develop an individual plan that is right for each client. Sharon graduated from Rutgers University with a Master's Degree in Social Work after earning her Bachelor's degree in Psychology at Temple University.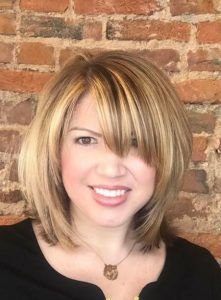 Heidi Faust, Owner, CEO, and Clinical Director
Heidi is the Practice Owner of the Thriveworks locations in Media, PA, and Wilmington, DE and also works at the Thriveworks corporate headquarters as the Chief Compliance Officer where she ensures that clinical operations comply with relevant ethical, regulatory, safety, and billing guidelines. Heidi joined Thriveworks in 2012 and previously served as a Clinician, Clinic Manager, Regional Clinic Director, and Executive Clinic Director.
Heidi has over fifteen years of clinical experience working in the mental health field with children, adolescents, adults, couples, and families and has worked in a variety of settings as both a clinician and an Administrator including community-based mental health, hospital, university, non-profit family law firm, inner-city public school, transitional housing/homelessness, and private practice. Additionally, Heidi has extensive experience in working with immigrants, minority groups, people who identify as LGBTQIA+, and also speaks conversational Spanish.
Heidi holds a B.A. in Psychology from George Mason University, a Master of Social Work from Hunter College in New York City, and she is a Licensed Clinical Social Worker in Pennsylvania. Heidi strongly believes that counseling is not only for those who are hurting, but that anyone and EVERYONE can benefit from counseling. Call to schedule an appointment today!