Our Counselors
Eric Neba, PMHNP
Philosophy of Care
Eric Neba is a Board-Certified Psychiatric Mental Health Nurse Practitioner with extensive experience working in the field of Psychiatry. He is very passionate about providing quality, compassionate, and comprehensive mental health services to children, adolescents, and adults. Eric has strong clinical skills with an ability to build rapport with both patients and their families making them an integral part of their treatment.
Eric studied nursing at Neumann University in Aston, PA, and graduated with an MSN, PMHNP from Walden University. He also holds an MA degree in Sociology and Anthropology from the University of Yaoundé I. He follows evidence-based practices combined with his vast clinical experience, personal observation, and intuition to provide quality care to his patients.
Eric Neba has devoted much of his nursing career to working with mentally ill patients. The cornerstone of his outpatient practice is a focus on consultation and medication management using evidence-based tools that have been shown to work in the management of different psychiatric conditions such as depression, bipolar disorder, and other mood disorders, anxiety disorders, including panic disorder, obsessive-compulsive disorder (OCD), phobias, ADHD, and many other mental health disorders.
"Making that decision to seek help is often a very difficult one which often takes courage and that extra muscle in your heart to do so. Don`t sit back and wait," says Eric. "We are here to work with you every step of the way towards your recovery and taking back your life. You are just a phone call or a click away from help."
Education
Walden University
MSN, PMHNP
Specialties
Anxiety

Depression

Anger

ADHD

Eating Disorders

Obsessive-Compulsive (OCD)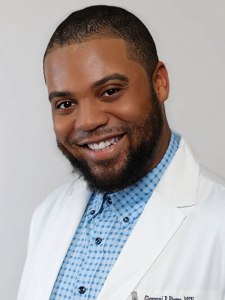 Self Pay Rate: $199: Intake $149: Follow-up
Giovanni Pierre, PMHNP
Philosophy of Care 
Giovanni Pierre is a board-certified psychiatric-mental health nurse practitioner with over five years of experience in various settings in the behavioral health arena. He started his career as a behavioral health technician; he then graduated from Coppin State University with his Bachelor's of Science in Nursing and immediately started working in psychiatry. He then went on to receive his Master's of Science in Nursing at Walden University. He is currently a doctoral candidate at Francis Marion University.  
With his years of experience in psychiatry, he honed his treatment approach. He developed his patient skills in a wide range of psychiatric diagnoses, such as depressive & anxiety disorders, adjustment disorders, ADHD, bipolar disorder, schizophrenia, & related disorders. Giovanni also specializes in treating LGBTQ+ issues. 
Giovanni's goal is to help individuals struggling with their mental health relieve their burden and help them fulfill their full capabilities! Giovanni fully understands that each individual is an expert on themselves. He is committed to collaborating with you to find a treatment approach that works best for you!
Education
Walden University
Master's of Science in Nursing
Specialties
Anxiety

Depression

ADHD

Adjustment Disorder

Bipolar Disorder

Psychotic Disorders

LGBTQ+ Issues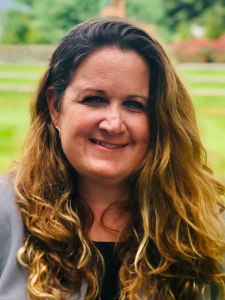 Self Pay Rate: $99
Kristy Filler, LCSW
Philosophy of Care
Kristy Filler is a Licensed Clinical Social Worker (LSCW) who for 15 years has been helping children, adolescents, and adults find purpose and put the JOY back in their lives. Kristy specializes in family therapy and the treatment of mood disorders, depression, stress, and anxiety. She completed her Master of Social Work (MSW) at Widener University.
If you are reading this, you are looking for change! Have you been feeling sad, stressed, or unfocused? Had a recent loss, feeling unfulfilled in your life or at work? Maybe you are just feeling a little lost or lonely right now. Kristy's goal is to support you in your process of discovery and to remove barriers to get you to the place you desire. It is important to her that each individual she works with feels safe enough to be honest in their quest of a healthy and happy life. Kristy inspires and motivates, by creating a caring and judgement-free zone, cultivating the ability to explore and grow.
As an agent of support and guidance, Kristy begins with a holistic and culturally humble approach to understanding your needs. She is a strengths-based, person-centered, cognitive behavioral therapist with experience and training in mindfulness techniques, crisis intervention, social and emotional learning initiatives, life coaching, motivational interviewing, and solution-focused treatment. No two individuals are alike; therefore, everyone deserves an individualized plan to achieve wellness. Through collaboration, you and Kristy can build a therapeutic alliance that will empower you to CHANGE your life's narrative.
Education
Widener University
Masters of Social Work

Specialties
Family Therapy

Anxiety Therapy

Stress Counseling

Depression Counseling

Mood Disorders

Cognitive Behavioral Therapy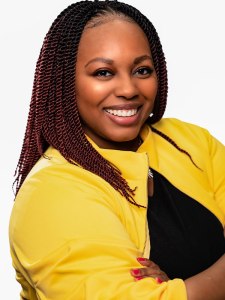 Self Pay Rate: $99
Lakiah Edwin-Bankston, LPC
Philosophy of Care
Lakiah Edwin-Bankston is a Licensed Professional Counselor of Mental Health in the state of Delaware, as well as a Licensed Professional Counselor in the state of West Virginia. She has practiced mental health therapy since 2016. She has worked with at-risk adolescents as well as adults in the community and substance abuse field. She also has experience working with adults dealing with issues related to body image, women's issues, confidence, communication, boundaries, and sexuality. She completed her Bachelor of Arts in Psychology and Women's and Gender Studies and Master of Arts in Counseling at West Virginia University.
Lakiah utilizes collaborative, strength based, cognitive behavioral, solution focused, and motivational interviewing focused approaches to therapy. She values maintaining humor, flexibility, accountability, and awareness necessary to best meet the needs of every unique client.
Lakiah seeks to establish an open, honest, and caring therapeutic relationship with you in order to help you learn to better solve your life's difficulties, build upon your strengths, and gain awareness of your capabilities to meet your goals and live a more meaningful and fulfilled life you value and desire for yourself. 
Education
Master in Counseling
West Virginia University:
Specialties
Women's issues

Boundaries

Confidence/self-esteem

Gender/sexuality issues

Life problems

Stress management

Human sexuality

Communication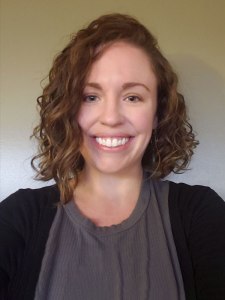 Self Pay Rate: $99
Laura Storck, LCSW
Philosophy of Care
Laura Storck is a Licensed Clinical Social Worker (LCSW) with 14 years of experience in the mental health field. Laura spent her early career working with children and adolescents experiencing foster care in both Philadelphia, Pennsylvania, and state-wide in Delaware.
Laura completed her Master of Social Work at Dominican University. Most recently Laura has been certified as a therapist and supervisor in the evidence-based model functional family therapy, a family-based prevention and intervention program for high-risk youth and their families. She uses various treatment approaches, all with a trauma-informed lens, bringing in her experience and training working with children, adolescents, adults, and families. All interventions she utilizes are based on research and effectiveness and unique to the individual, couple, or family that she serves.
Laura understands it can be a challenge to open yourself up to the therapeutic process. Because of this she seeks to provide a welcoming, safe, and supportive environment where children, adolescents, young adults, and families can discover their full potential for awareness and growth.
Education
Dominican University
Master of Social Work
Specialties
Anxiety

Depression

Behavioral Issues

Family Conflict

Trauma and PTSD
Self Pay Rate: $99
Lauren Emhe, LCSW
Philosophy of Care
Lauren Emhe is a Licensed Clinical Social Worker in the state of Delaware, experienced in providing individual and family therapy services to adults, children, and adolescents dealing with depression, anxiety, trauma, life transitions, and relationship dynamic challenges.
Lauren completed her Bachelor of Arts in Psychology from the University of Delaware and received her Masters in Social Work from the University of Pennsylvania. She utilizes therapeutic tools from the cognitive-behavioral, psychodynamic, narrative, and motivational modalities with empowerment and mindfulness-based practice perspectives to help individuals and families struggling to cope to have happy and successful lives.
Everyone's experience is unique and no two people are exactly the same. With care and compassion, Lauren listens to her client to gain a full understanding of them as an individual. Her training and varied therapeutic experience with families and individuals of all ages enable her to guide each client on their path to mental health wellness.
Education
Masters in Social Work
University of Pennsylvania
Specialties
Depression

Anxiety

Trauma

Individual Therapy

Family Therapy

Child and Adolescent Therapy

Life Transitions 

Family System and Dynamics

Cognitive Behavioral Therapy

Mindfulness Based Practice
Marsha Meadows, MA, LPCMH, LPC, LCDP, CADC, NCC
Philosophy of Care
Marsha A. Meadows is a multi-state Licensed Professional Counselor (LPC, LPCMH) and addiction counselor (CADC, LCDP) empowering individuals since 1999. Marsha provides individual therapy for mental health, life adjustments, and addiction disorders. Depression, anxiety, and relationship issues are common concerns of her clients. Grief/loss, marital separation/divorce, work/career, and body image/weight are also typical challenges she sees.
Marsha holds a master's degree in Clinical Psychology and is a Nationally Certified Counselor (NCC). She specializes in rational emotive behavioral therapy and believes in the Law of Attraction. Changing how we think, changes the way we feel and act. In a nonjudgmental, safe, and caring way, Marsha uses her knowledge and skills to help you discover your options and possibilities…your choices, your decisions, your opportunities.opportunities.
Education
Masters in Clinical Psychology
Mansfield University of Pennsylvania
Specialties
Alcoholism & other substance abuse/Gambling & process addictions
Relationship challenges
Anxiety/Depression
Career and Life Transitions
Self Esteem
Grief/Loss/Bereavement
Stress Management
Anger and Impulse Control
Trauma
Behavioral Issues
Parenting
Family Conflict
Coping Skills
Lisa Brooks, LCSW
Philosophy of Care
Lisa Brooks is a Licensed Clinical Social Worker (LCSW) in the state of Delaware who has over 15 years of experience working alongside adults, teenagers, couples, and families seeking help with anxiety, life transitions, relationship issues, depression, trauma, grief, and LGBTQ+.
Lisa completed her Master of Social Work (MSW) from the University of Maryland and received her clinical licensure two years after graduating with her MSW. Lisa utilizes an eclectic approach to therapy.  Each person is different, therefore may need different approaches in therapy.  Lisa believes therapy is collaborative and strength-based.  She utilizes cognitive behavioral, dialectical behavioral, motivational interviewing, and exposure therapy modalities. All therapy is based on being solution-focused and addressing the emotional impact mental health issues have on a person's life.
Lisa seeks to establish a warm, trusting, and caring relationship with you in order for open honest communication to occur.  Lisa would like to assist you to find your strengths so you can continue to positively progress in your life.
Education
University of Maryland
Master of Social Work
Specialties
Anxiety

Depression

Trauma Resolution

Self esteem

Life transitions

Anger management

LGBTQI issues

Relationship issues

Grief & Loss

Substance abuse
Stacey Edney, LPCMH
Philosophy of Care
Stacey Edney is a Licensed Professional Clinical Mental Health Therapist in the state of Delaware. She has counseling experience working with adolescents, adults, couples, and families seeking assistance with anxiety, depression, grief and loss, stress, and relationship conflicts.
Stacey completed her Master of Science in Clinical Mental Health Counseling at Walden University. She implements an eclectic approach to clinical practices which include strength-based, cognitive behavioral therapy, mindfulness, solution-focused, and emotionally focused approaches, while maintaining ingenuity, trustworthiness, and awareness essential to best meet the needs of every person she works with in therapy.
Stacey seeks to establish a welcoming and caring relationship with you in order to assist in building on your strengths and better collaborate with you towards meeting your goals and living the meaningful life you value and desire.
Education
Walden University
Master's in Clinical Mental Health Counseling
Specialties
Depression
Anxiety
Stress management
Self esteem
Life transitions
Anger management
Relationship conflict
Grief & Loss