Our Counselors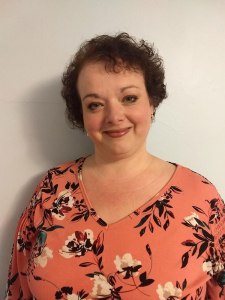 Accepting:
ComPsych
Highmark BlueCross BlueShield
United Healthcare
Pending:
Aetna
Beacon Health Options
BCBS
Humana
Magellan
Multiplan
Self Pay Rate: $99
Andrea David, LPC
Philosophy of Care
Hi, I'm a licensed mental health therapist and have a Master's degree in Mental health counseling from Walden University. I have   been in the mental health field for over 25 years and have worked with many diverse populations. My philosophy of care is person centered. I am here to assist you in your journey on whatever you are trying to achieve to help you grow into your best self. I specialize in relationship counseling by teaching and helping you improve communication. I have a holistic  approach which includes discussing ways to take care of your mind, body, and spirit. I also tend to be very evidence and skill building based. We can certainly have a chat or two, but ideally let's talk about ways to work through things. I am a straight to the point therapist, but also have a very loving and friendly approach towards to the people who I work with because this is my passion and want you to  feel like you are talking to a non judgmental friend who also knows how to help you be the best version of yourself. This is achieved through emphasis on cognitive behavioral therapy, trauma informed care, mindful meditation, stress management, dialectical behavioral therapy or a combination of different approaches. I work with teenagers to age 65. 
Education
Master of Science in Mental Health Counseling
Walden University
Specialties
Anxiety
Depression
Couples/Relationship Counseling
Personality Disorders
Bipolar Disorder
Addiction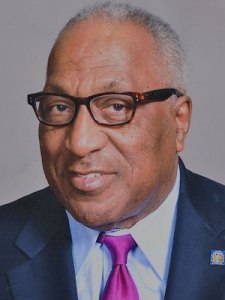 Accepting:
Cigna
ComPsych
Highmark BlueCross BlueShield
Humana
Magellan
Multiplan
United Healthcare
Pending:
Aetna
Beacon Health Options
Tricare
Self Pay Rate: $129
Calvin Woodland, PsyD, LPC, LPCMH
Philosophy of Care
My counseling philosophy and orientation incorporates solution-based, cognitive-behavioral, psychodynamic and rational-emotive approaches.  I have found these therapeutic provide an eclectic framework from which therapist can adapt approaches and use those tools that can meet the diverse needs of clients we serve today...  I have an extensive experience with clients from diverse backgrounds in terms of age, culture, racial-ethnic backgrounds, sexual orientation and world view.  My clients consider me to be compassionate, supportive and open-minded in responding their particular psychosocial and emotional needs.  My work experiences include working in suburban and large urban institutions.  My experience, practice and training has well-equipped me to utilize my breadth of experience and professional training to meet the array of needs impacting the lives of contemporary life in America today.  As an executive leader in higher education, I have always endorsed and supported program and services to serve the needs of our LGBTQ and ethnic minority community by supporting  the funding of  leadership and weekend retreats to encourage dialogue and engagement among students from diverse backgrounds and cultures.
As a therapist, I work incessantly to instill courage that will provide that strength-based approach for clients to acquire the ability to empower themselves to create new possibilities to develop more productive coping mechanisms and strategies to achieve happier and fulfilling lives.
Education
California Southern University; Rutgers University; Howard University
PsyD, Doctor of Psychology, EdD, Doctor of Education, M.A. Counseling
Specialties
Anxiety Therapy
Stress Counseling
Depression Counseling
Cognitive Behavioral Therapy
LGBTQIA
Accepting:
BCBS of DE
ComPsych
Magellan
United Healthcare
Pending:
Aetna
Beacon Health Options
Cigna
Humana
Multiplan
Tricare
Self Pay Rate: $99
Kristy Filler, LSCW
Philosophy of Care
If you are reading this, you are looking for change! Have you been feeling sad,  stressed, or unfocused? Had a recent loss, feeling unfulfilled in your life or at work?  Maybe you are just feeling a little lost or lonely right now. As a Licensed Clinical Social  Worker for 15 years I have been helping children, adolescents, and adults find purpose  and put the JOY back in their lives. My goal is to support you in your process of  discovery and removing barriers to get you to the place you desire. It is important to  me that each individual I work with feels safe enough to be honest in their quest of a  healthy and happy life. I inspire and motivate, by creating a caring and judgement free  zone, cultivating the ability to explore and grow.  
As an agent of support and guidance I begin with a holistic and culturally humble  approach to understanding your needs. I am a Strengths-Based, Person-Centered, Cognitive Behavioral Therapist with experience and training in mindfulness techniques,  crisis intervention, social and emotional learning initiatives, life coaching, motivational  interviewing, and solution focused treatment.  
No two individuals are alike; therefore, everyone deserves an individualized plan to  achieve wellness. Through collaboration, we can build a therapeutic alliance that will  empower you to CHANGE your life's narrative. 
Education
Widener University
Masters of Social Work

Specialties
Family Therapy

Anxiety Therapy

Stress Counseling

Depression Counseling

Mood Disorders

Cognitive Behavioral Therapy
Accepting:
Beacon Health Options
Behavioral Health Systems
BlueCross BlueShield of NC
Cigna
ComPsych
Humana
Magellan
Pending:
Aetna
BlueCross BlueShield of NC
Multiplan
Tricare
United Healthcare
Self Pay Rate: $150: Intake
$100: Follow-up
Olivia Glance, DNP, PMHNP
Philosophy of Care 
Olivia Glance is a Psychiatric-Mental Health Nurse Practitioner providing psychiatric evaluation and medication management services. Olivia knows that, as Dr. David Satcher said, "There is no health without mental health." Since mental health is essential to an individual's overall wellbeing, she believes in a comprehensive approach to care, tailoring it to meet people's individual needs. Her mission in practice is to provide the best mental healthcare to all of her clients, with the goal of improving their overall quality of life.
A believer in client-centered care, Olivia has worked in both outpatient and inpatient settings. Although she treats clients struggling with a wide array of different psychiatric conditions, she is proudest of her work in eating disorders, having gained extensive experience treating and managing this very complex and often overlooked issue. Her mission is and always has been to provide the most comprehensive, highest quality care that she can to each individual that she encounters in her work, always taking the personal background, values, and beliefs of her patients into consideration when treating them.
Education
University of North Carolina at Chapel Hill
Doctor of Nursing Practice in Psychiatric Nursing
Specialties
Depression

Anxiety

Bipolar Disorder

Mood Disorders

Eating Disorders

Personality Disorders

Post-Traumatic Stress Disorder

Obsessive-Compulsive Disorder
Payal Khanna, PMHNP
Philosophy of Care
Payal Khanna is a Psychiatric Nurse Practitioner in the state of North Carolina, who has experience partnering with adults seeking help with anxiety, depression and mood disorders. She completed her Post Master Certificate in Psychiatry from University of Cincinnati and Family Nurse Practitioner from Middle Tennessee State University. Ms. Khanna provides psychiatric assessment, treatment plan and medication management. She seeks to establish a warm and caring relationship with her patients. Her goals are to assist her patients in building on their assets and help them achieve a positive life they desire.
Education
University of Cincinnati
Middle Tennessee State University
Specialties
Depression
Anxiety
Life Situations
Autism Spectrum Disorder
Mood Disorder
Panic attacks
Post-Traumatic Stress Disorder
Anger Management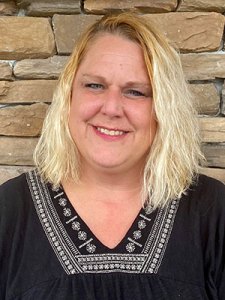 Accepting:
ComPsych
Highmark BlueCross BlueShield
Humana
Magellan
Multiplan
United Healthcare
Pending:
Self Pay Rate: $99
Lisa Brooks, LCSW
Philosophy of Care
Lisa Brooks is a Licensed Clinical Social Worker in the state of Delaware who has over 15 years of experience working alongside adults, teenagers, couples, and  families seeking help with anxiety, life transitions, relationship issues, depression, trauma, grief, and LGBTQI situations. Lisa completed her Master of Social Work (MSW) from the University of Maryland and received her clinical licensure two years after graduating with her MSW.
Lisa utilizes an eclectic approach to therapy.  Each person is different, therefore may need different approaches in therapy.  Lisa believes therapy is collaborative and strength based.  She utilizes cognitive behavioral, dialectical behavioral, motivational interviewing, and exposure therapy modalities.  All therapy is based on being solution focused and addresses the emotional impact mental health issues have on a person's life.  
Lisa seeks to establish a warm, trusting, and caring relationship with you in order for open honest communication to occur.  Lisa would like to assist you to find your strengths so you can continue to positively progress in your life.
Education
University of Maryland
Master of Social Work
Specialties
Anxiety

Depression

Trauma Resolution

Self esteem

Life transitions

Anger management

LGBTQI issues

Relationship issues

Grief & Loss

Substance abuse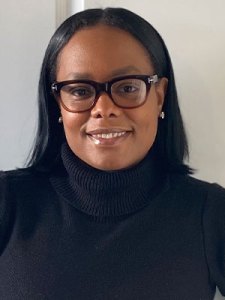 Accepting:
ComPsych
United Healthcare
Pending:
Aetna
Beacon Health Options
CareFirst BCBS
Cigna
Humana
Magellan
Multiplan
Tricare
Self Pay Rate: $99
Stacey Edney, LPCMH
Philosophy of Care
Stacey Edney is a Licensed Professional Clinical Mental Health Therapist in the state of Delaware. She has counseling experience which include working with Adolescents, adults, couples, and families seeking assistance with Anxiety, Depression, Grief and Loss, stress, and relationship conflict.  She Completed her Master of Science in Clinical Mental Health Counseling at Walden University.
Stacey implements an eclectic approach to clinical practices which include strength based, cognitive behavioral therapy, mindfulness, solution focused and emotionally focused approaches, while maintaining ingenuity, trustworthiness, and awareness essential to best meet the needs of every person she works with in therapy.
Stacey seeks to establish a welcoming and caring relationship with you in order to assist in building on your strengths and better collaborate with you towards meeting your goals and living the meaningful life you value and desire.
Education
Walden University
Clinical Mental Health Counselor
Specialties
Depression
Anxiety
Stress management
Self esteem
Life transitions
Anger management
Relationship conflict
Grief & Loss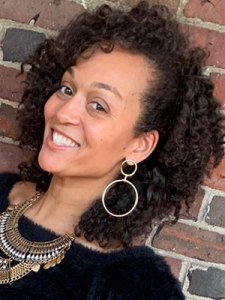 Accepting:
Aetna
BCBS
ComPsych
Highmark
Humana
Magellan
Multiplan
Quest Behavioral
United Healthcare
Pending:
Beacon Health Options
Independence BlueCross
Quest Behavioral
Tricare
Self Pay Rate: $99
Dr. Dalesa Martinez, LMFT, PhD
Philosophy of Care
Dr. Dalesa is a Licensed Marriage and Family Therapist who has been practicing for over 15 years. She graduated with both her Master's degree and Ph.D. in couple & family therapy from Drexel University. She also received post-graduate training in ESFT as a clinician, administrator and clinical supervisor.
She has serviced a multitude of individuals, families and couples through her direct clinical work, and also as a supervisor, professor, mentor, trainer and author. She has had the privilege of working in multiple settings, including community-based, in-home, outpatient and hospital settings.
Dr. Dalesa's goal is to help her clients to recognize their own power as individuals and in relationships, so that they can work their way out of therapy. Her philosophy is that her clients have the answers to their challenges, her role as a therapist is to collaboratively help them to uncover the places in which they are blocked and discover that they are the experts in their own growth, development and healing.
Dr. Dalesa has expertise in working with all populations, but specializes in work with adolescents and their families, couples, trauma, domestic violence, multi-generational issues, and connecting to purpose/sense of self. Her expertise also includes extensive work with marginalized populations, including issues related to race, ethnicity, socioeconomic status and LBGTQ+.
She encourages a whole life healing philosophy, helping the client to discover their inner light and become the best version of themselves. She prides herself in the journey to healing not being the easiest that her clients will take, but well worth it when they reach their desired outcomes.
Education
Drexel University
Ph.D. in Couple & Family Therapy

Specialities 
Family,
ADHD / ADD
Eating Disorders
Marriage
Autism Spectrum Disorder
Depression,
Mood Disorders
Bipolar Disorder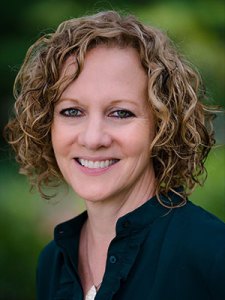 Accepting:
Aetna
BCBS
Beacon Health Options
Cigna
ComPsych
Humana
Magellan
Multiplan
United Healthcare
Pending:
Independence BlueCross
Tricare
Self Pay Rate: $99
Sharon John, LCSW
Philosophy of Care
Sharon is a Licensed Clinical Social Worker with extensive experience working with individuals and groups supporting school-aged children, adolescents, adults and families in various settings. Her experience includes working with adolescents and adults with a variety of issues, such as:
Sharon offers an eclectic approach to treatment, utilizing Cognitive Behavioral Therapy (CBT) and Relational Therapy. Sharon's focus combines each client's personal strengths with therapeutic strategies to develop an individual plan that is right for each client. Sharon graduated from Rutgers University with a Master's Degree in Social Work after earning her Bachelor's degree in Psychology at Temple University.
Education

Rutgers University
Master's Degree in Social Work
Specialties
Anxiety
Social Phobia
Trauma / PTSD
LGBTQIA+/sexuality issues
Attention-deficit hyperactivity disorder / ADHD
Obsessive compulsive disorder /OCD
Depression
Low self-esteem
Relationship problems / Family conflict
Grief and loss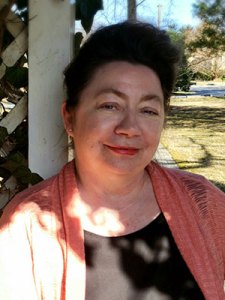 Accepting:
Aetna
Beacon Health Options
BCBS
ComPsych
Highmark BlueCross BlueShield
Humana
Magellan
Multiplan
United Healthcare
Pending:
Self Pay Rate: $99
Marsha A. Meadows, MA, LPCMH, LPC, LCDP, LCADC, CADC, NCC
Philosophy of Care
I am a multi-state licensed professional counselor and addiction counselor empowering individuals since 1999.  I hold a master's degree in clinical psychology.  I provide individual therapy for mental health, life adjustments, and addiction disorders.  Depression, anxiety, and relationship issues are common concerns of my clients.  Grief/loss, marital/separation/divorce, work/career, and body image/weight are also typical challenges I see.  I serve adolescents & teenagers age 14–19 and adults.
I specialize in rational emotive behavioral therapy and believe in the Law of Attraction. Changing how we think, changes the way we feel and act. In a non-judgmental, safe and caring way, I use my knowledge and skills to help you discover your options and possibilities…your choices, your decisions, your opportunities.
Specialties
Alcoholism & other substance abuse/Gambling & process addictions
Relationship challenges
Anxiety/Depression
Career and Life Transitions
Self Esteem
Grief/Loss/Bereavement
Stress Management
Anger and Impulse Control
Trauma
Behavioral Issues
Parenting
Family Conflict
Coping Skills