Our Counselors
If you're looking to schedule an appointment for psychiatry or medication management, please see our providers here.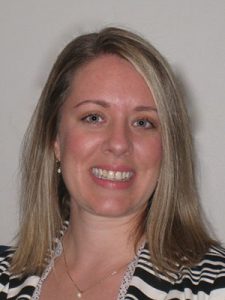 Accepting:
Aetna
BCBS of MA
Beacon Health Options
ComPsych
Humana
Magellan
Multiplan
Tufts
United Healthcare
Pending:
Self Pay Rate: $99
Cherie Muise, LMHC
Philosophy of Care
Cherie is a Licensed Mental Health Counselor in the state of Massachusetts who has provided  support to children, adolescents and families for over 10 years. Cherie received her Master's  Degree from Liberty University in Professional Counseling and has supported clients through  various capacities, including residential, hospital and community mental health settings. She  has supported clients who struggle with behavioral challenges, trauma experiences and family  attachment needs. 
Cherie offers a collaborative space to clients to explore how to best support their overall  wellness. Cherie joins the client through a strengths-based approach while utilizing person centered, mindful and CBT interventions. She supports those who need to increase relaxation  and self care skills while also supporting children and families to increase communication skills. Community resources  
Cherie offers a genuine and unconditional positive regard in the therapeutic space to allow for  optimal growth for the client. The warm and inviting space she creates allows for clients to  express their thoughts and feelings openly. Cherie desires for clients to attain personal goals as  they build on their self confidence and experience more peace of mind.
Education
Liberty University
Master's in Professional Counseling
Specialties
Anxiety  

Depression 

Stress Management 

Child-Parent Relationships

Trauma
Play Therapy
Family Therapy
Accepting:
BCBS of MA
Magellan
Tufts
United Healthcare
Pending:
Aetna
Beacon Health Options
Cigna
Humana
Multiplan
Tricare
Self Pay Rate: $150: Intake
$100: Follow-up
Erin Rauscher, APRN
Philosophy of Care
Being an Advanced Practice Registered Nurse with over 30 years of practice as both a Board Certified Psychiatric Clinical Nurse Specialist and a Family Nurse Practitioner, I believe I will be able to help you navigate through complex psychiatric issues.
I perform psychiatric diagnostic evaluations, medication management, therapy and counseling.
My philosophy of care is a client-centered approach involving the client's present set of thoughts, beliefs, relationships, communication skills and behaviors. \
According to Dr. Patricia Allen, one of my mentors:
"The way out of a negative feeling is a positive action"   
Education
Boston University
MSN
Specialties
Medication Management
Anxiety
Depression
Mood Disorders
Relationship Issues
Communication Problems
Spiritual/End of Life Issues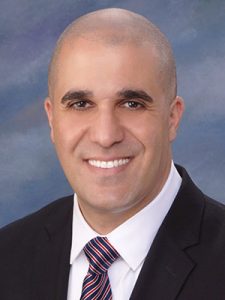 Accepting:
Aetna
BCBS of MA
Beacon Health Options
Cigna
ComPsych
Humana
Magellan
Multiplan
Tricare
Tufts
United Healthcare
Self Pay Rate: $99
Oren Shtayermman, PhD, LCSW
Dr. Oren Shtayermman is a Licensed Clinical Social Worker in the State of MA and the State of RI who has 20 years of experience with adolescents and young adults as well as their families. Many of his previous clients and patients were presenting with mood related disorders and anxiety associated with life transition and adjustments to new roles. He also has experience working with LGBTQ community members. He completed his Bachelor Degree in Social Work from Haifa University in Israel and his Masters in Clinical Social Work from New York University.
Dr. Shtayermman uses ego psychology and psychodynamic approach for treatment as well as cognitive behavioral and solution focused in short term treatment. Much of the treatment modality is guided by client and patient presenting issue and preference.
Dr. Shtayermman is hoping to establish a warm and supportive relationship with clients in order to enhance collaborative working relationship so clients can meet their goals and reach a fulfilling life.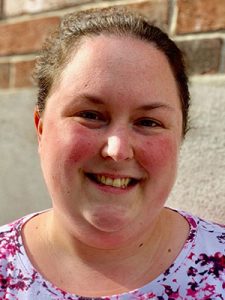 Accepting:
Aetna
BCBS of MA
Beacon Health Options
Cigna
ComPsych
Humana
Magellan
Multiplan
Tufts
United Healthcare
Pending:
Self Pay Rate: $99
Sally Kiss, LICSW
Philosophy of Care
Sally Kiss is an Licensed Independent Clinical Social Worker in Massachusetts and has worked with adolescents and adults who are looking to address issues related to anxiety, depression, trauma, sexual/gender identity, substance use, relationship issues, and life transitions. She graduated from Bridgewater State University in 2017 with her Master of Social Work Degree and graduated from Framingham State University with a Bachelor of Arts in Sociology.
When it comes to therapy, one size does not fit all. For this reason, Sally utilizes a strengths based, collaborative style to identify treatment goals and utilizes an eclectic approach pulling from mindfulness based therapies, trauma informed care, cognitive behavioral therapy, and dialectical behavioral therapy.
Sally's work with clients is based on building an authentic relationship between therapist and client where the client is able to explore themselves and grow in a non-judgmental and caring environment. Connection is the driving force behind Sally's therapy because she believes that relationships are where healing occurs.
Education
Bridgewater State University
Master's in Social Work
Specialties
Depression
Anxiety
Mood Disorders
PTSD/Trauma
Suicide/Self Injury
Borderline Personality Disorder
LGBT/Gender Identity Issues
Life Transitions
Substance Use Disorders
Dual Diagnosis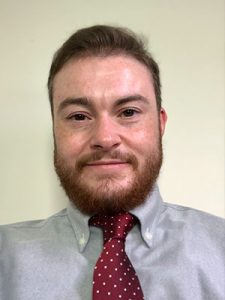 Accepting:
Aetna
BCBS of MA
Beacon Health Options
Cigna
ComPsych
Humana
Magellan
Multiplan
Tricare
Tufts
United Healthcare
Self Pay Rate: $150: Intake
$100: Follow-up
David Martino, NP
Philosophy of Care
David Martino, a Psychiatric Nurse Practitioner, has provided direct care to patients age 12 years and older for the past eight years. He has extensive clinical experience in diagnosis and medication management, including complex cases with multiple overlapping psychiatric diagnoses, dual diagnosis, and co-occurring medical problems. David earned a Bachelor of Art in English from Regis College, a Master of Theological Studies from The University of Notre Dame, and a Master of Science in Nursing from Boston College. David's broad educational background helps him to recognize how psychosocial factors, including trauma, affect a person's condition and the importance of ongoing evaluation of the appropriateness of pharmacotherapy.
As a member of the LGBTQ community, David is keenly aware of the influence that social oppression and the questioning of one's own sexual orientation and/or gender identity can have on a person's well-being and clinical presentation. In session, he makes a point to explore various treatment options, including referral to professionals in other areas of expertise. 
David is committed to helping you meet your goals, not only the ones established at the beginning of treatment but also other goals that you may add as you progress. It is so rewarding to see you thrive!
Specialties
Anxiety

Depression

Mood/Bipolar Disorder

Trauma and PTSD

ADHD

Pervasive Developmental Disorder (Autism Spectrum Disorder, Asperger's)

Schizophrenia/Psychosis (qualified to prescribe Clozaril/clozapine)

Substance Abuse/Dual Diagnosis (Suboxone/buprenorphine provider)

Co-occurring medical problems 

LGBTQ, gender identity (transgender, nonbinary, genderqueer)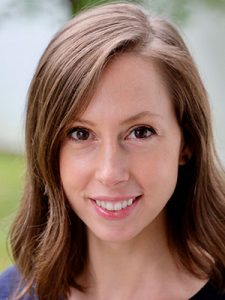 Accepting:
BCBS of MA
Beacon Health Options
Cigna
ComPsych
Humana
Magellan
Multiplan
Tricare
Tufts
United Healthcare
Pending:
Self Pay Rate: $150: Intake
$100: Follow-up
Noelle Kiley, PMHNP-BC
Noelle Kiley is a board certified psychiatric nurse practitioner. Her education includes a Master of Arts degree in clinical psychology from Pepperdine University and a Master of Science in Nursing degree with a psychiatric/mental health specialty from the University of Rochester. Noelle has 12 years experience in the field of mental health, working in a variety of settings. 
Noelle's clinical practice includes psychiatric assessments & diagnoses, patient education, and treatment plans that are tailored to meet the unique needs of each individual patient. She offers a compassionate patient-centered and holistic approach to medication management and psychotherapy, while also collaborating with the patient's healthcare providers in order to provide comprehensive and safe treatment. Noelle has a particular interest in the benefits of mindfulness, meditation, and yoga for a variety of mental health concerns.