Self Pay Rate: $99
April Lucas, LCSW
Philosophy of Care
April Lucas is a Licensed Clinical Social Worker who has been working with children, adolescents, adults, and older adults in Arizona for 23 years. She enjoys helping clients with depression and anxiety, grief and loss, trauma, women's issues, life transitions, and more. She has worked with adolescents via mobile crisis, residential treatment, outpatient treatment, and juvenile detention.  
April uses Cognitive Behavioral Therapy, Dialectical Behavior Therapy, EMDR, Motivational Interviewing, Solution Focused/Brief Therapy and Faith Based Counseling to help her clients achieve their personal goals for counseling. She completed her Bachelor of Arts in Psychology at Texas Woman's University and completed her Master of Science in Social Work at The University of Texas. 
April enjoys partnering with her clients to establish goals and provide them with the help they need to achieve their goals. April is empathic, understanding, and supportive.  
Education
University of Texas
Master of Social Work
Specialties
Adoption Issues

Anxiety Disorders

ADD/ADHD

Autism Spectrum Disorders

Chronic Medical Illness/Disability/Pain

Gender Identity/Sexuality (LGBTQ)

Grief/Loss/Bereavement

Mood Disorders including Post-Partum Depression

Trauma/PTSD

Women's Issues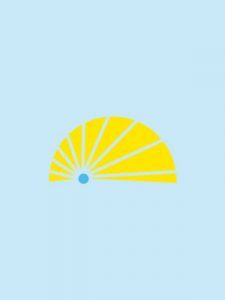 Self Pay Rate: $199: Intake $149: Follow-up
Dr. Eric Tubat, PMHNP-BC
Philosophy of Care
Eric Tubat is a Licensed and Board Certified Psychiatric Mental Health Nurse Practitioner, who has years of experience providing mental health care to adults seeking help with depression, anxiety, post traumatic stress disorder, bipolar disorder and schizophrenic disorder.  He completed his Master of Science in Nursing at University of Phoenix, Arizona and received his Doctor of Nursing Practice, Psychiatric Nurse Practitioner specialization, from Brandman University. 
Eric utilizes a humanistic philosophy of holistic care for both body and mind, and a steadfast commitment to individualized, personalized, comprehensive care. 
Eric seeks to establish a therapeutic and caring relationship with you in order to assist in managing and recovering from mental health problems.
Education
Brandman University
Doctor of Nursing Practice
Specialties
18+ Medication Management
Kathleen Smerko, PMHNP
Philosophy of Care
Kathleen Smerko earned her Masters Degree and then a post Masters Nurse Practitioner Certification. Her interest in Mental Health treatment goes back to Nursing school. Kathleen strives to make Mental Health treatment an equal priority in the lives of her clients. Clients who are struggling with issues beyond the reach of therapy alone are her specialty. Combining symptom management and supportive therapy are the means to returning clients to their best selves.
Kathleen uses a bio-psycho-social-sexual-spiritual approach to care. All elements of a person's being are an integral approach to wellness.Nursing has always been holistic in nature and she brings that approach to treatment.
Unmanaged symptoms often get in the way of therapy. Symptoms are the body's way of responding to issues not yet managed. Restoring the chemical balance in the brain can help therapy be more effective.
Education
RutgersUniversity
Masters Degree
Specialties
18+ Medication Management