Meet our Providers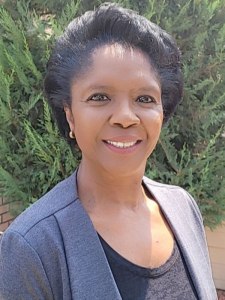 Self Pay Rate: $99
Juanita Gipaya, LMFT
Philosophy of Care
Juanita Gipaya is a Licensed Marriage and Family Therapist in the State of California, who has over five years clinical experience providing treatment and support to individuals with anxiety, depression, substance use, bipolar and anger management. She is friendly, personable and professional working with couples struggling with relationship and communication issues while working to strengthen their relationship bond. She possesses experience working with families, working to strengthening the system within, addressing parenting issues, facing their challenges with an optimistic outlook.
Juanita believes in providing an action plan on how to help an individual, couples and families through their difficulties with listening non judgmentally, giving reassurance and hope using evidence and strength-based approaches. Juanita is a seasoned counselor using cognitive behavioral skills, interpersonal resolution skills, psycho education, brief, solution focused approaches and emotional focus therapy. Her concern, involvement, and consideration for others is not limited to self, but thriving to seek ways to improve the quality of life and welfare needs of others.
Juanita seeks to understand each person's unique needs. She is thoughtful and caring by nature. She is determined and dedicated to working with individual, couples and families with sensitivity and understanding. Juanita wants to earn your trust through connection, establishing rapport and genuine interest in your problems and concerns.
Education
National University
Master of Arts in Counseling Psychology
Specialties
Anxiety
Depression
Bipolar
Substance Use
Anger management
Parenting issues
Jude Levasseur, PMHNP-BC
Philosophy of Care
Jude Levasseur is a Psychiatric-Mental Health Nurse Practitioner in the state of California. He has been a health care executive for more than 20 years with broad experience in clinical, medical, nursing relations, utilization management, quality assessment, business development, regulatory compliance, and nursing practice. Jude has a successful track record of implementing changes to maintain sustainable profits, reduce costs, and improve patient satisfaction. He demonstrates a strong result orientation, combined with interpersonal and leadership abilities to attain patients and team-oriented outcomes.
Jude's educational background includes a Bachelor's degree in nursing and an MBA in Healthcare Management from the University of Phoenix as well as a Master's degree in nursing from Walden University. Jude's previous roles include Psychiatric Mental Health Nurse Practitioner at Newport Academy, Region Sr. Director of Clinical Operations for Kindred Healthcare, and the Chief Nursing Officer at Huntington Beach Hospital.
Jude lives in Orange County, California with his wife Brooke and his daughter Preslie. His hobbies include hiking and boating on the beautiful coastlines of Southern California. Catalina Islands is Jude's preferred spot for fishing, boating, and hiking.
Education
Master of Science in Nursing
Walden University
Specialties
Depression

Anxiety

Bipolar

ADHD

OCD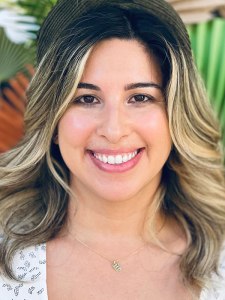 Self Pay Rate: $199: Intake $149: Follow-up
Michelle Chieme, PMHNP
Philosophy of Care
Michelle Chieme is a Nurse Practitioner in the state of California who specializes in the field of psychiatry.  Michelle has a wealth of experience treating adults seeking help with depression, anxiety, and life adjustments. She completed her Master's Degree of Science In Nursing at Azusa Pacific University. She is a Board-Certified Psychiatric Mental Health Nurse Practitioner and is credentialed by the American Nurses Credentialing Center (ANCC).
Michelle incorporates a nursing-based approach that is patient focused while also taking into consideration the individual's environment as a whole. She works collaboratively with clients to determine the best form of treatment that will meet their unique needs while also promoting mindfulness and introspection.
Michelle is passionate about destigmatizing mental health. She especially enjoys working with clients who have been silently suffering from depression/anxiety and are ready to take the first step towards getting treatment. Michelle looks forward to connecting with you in a safe and nonjudgmental space, where together we can work towards building resiliency and getting you back to your best life.
Education
Azusa Pacific University
MSN In Nursing
Specialties
Depression
Anxiety
Life Adjustments
Mood Disorders
Stress Management