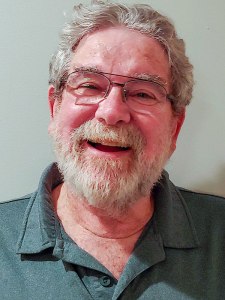 Accepting:
ComPsych
Humana
Multiplan
United Healthcare
Pending:
Aetna
BCBS
Cigna
Magellan
Self Pay Rate: $99
Cris Roman, LMFT
Philosophy of Care
My goal is to provide empathetic, creative problem-solving and dynamic counsel to those who find themselves both stressed and depressed by the circumstances of the life they are living -- both alone and in relationship with others. This is not about "mental illness" or behavioral change alone. This is about providing a caring, non-judgmental and trained ear to those in need of someone to hear them, offer a new perspective of looking at things and creating new proactive approaches to life's problems. This is for those who may be apprehensive about therapy, but need to converse with a non-judgmental, objective listener.
My specialty (at least academically) is Adlerian psychology. Adler said it is most important to understand how we learned in youth to approach life, love, and work. It is during our childhood and adolescence that we tend to create the story for ourselves about what we feel about life, relationships, marriage and develop certain expectations, as well as new approaches to create change. 
As a narrative therapist, I am very interested in hearing about the story of your life and, particularly, want to know about the story you want to write. Certainly most, if not all, of us want a better life, but often we have to simply learn how to live in the present and make sure each day is as joyful and productive as possible, particularly in such a complicated and changing world.
In addition to working as a traditional outpatient therapist independently, I am also a telehealth therapist at Thriveworks, which negates the need to schedule an office visit and is very flexible.
Education
Master of Arts
Adler Graduate School
Specialties
Depression
Trauma
Anxiety
Couples Counseling
Sexual Dysfuntion
Personality Disorder
LGBTQIA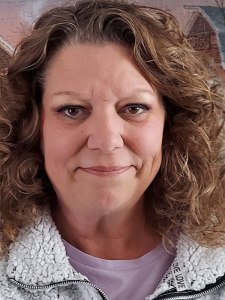 Accepting:
ComPsych
United Healthcare
Pending:
Aetna
BCBS
Cigna
Humana
Magellan
Multiplan
Self Pay Rate: $99
Deidre Batson, LPCC, BS, MS
Philosophy of Care
Deidre Batson is a Licensed Professional Counselor, licensed in the state of Minnesota. Deidre has extensive experience in working with adults with ADHD, women's issues, depression, grief, anxiety and life transitions. Deidre completed her Bachelor of Social work at the University of South Florida and received her Master of Science degree with a specialization in mental health counseling from Capella university in St. Paul Minnesota. 
Deidre Brings her personal experiences with living with ADHD and having children with ADHD as well. Deidre uses a mixture of Cognitive Behavioral therapy, Humanistic therapy, Rational Emotional Counseling, Person Centered Therapy and Reality Therapy. Deidre customizes each session to meet the clients' needs. 
Deidre brings humor and honesty to each session. Deidre works to meet clients where they are and to allow each client to grow in their time and at their pace. Deidre believes in treating everyone with respect, sensitivity and compassion. 
Education
Master of Science, Specialization in Mental Health Counseling
Capella University
Specialties
ADHD

Depression

Anxiety

Self esteem

Life's transitions

Anger management

Stress management

Women's issues
Accepting:
Pending:
Aetna
BCBS
Cigna
ComPsych
Humana
Magellan
United Healthcare
Self Pay Rate: $99
Kimberly Jara, LPCC
Philosophy of Care
Kimberly Jara is currently licensed in the state of Minnesota as a Licenced Professional Clinical Counselor. She graduated with a Master's degree in Counseling Psychology from Saint Mary's University in Minneapolis Minnesota. She has a wide variety of experience including individual therapy and group therapy, and in different settings including hospital based services and virtually. 
Kimberly has a strong background in Cognitive Behavioral Therapy and Client Centered approaches. She believes thoughts and behaviors are closely linked and impact the way we feel on a regular basis. She can help you work through difficult thought patterns and behaviors to create lasting change and a healthy routine. She also believes in fostering fulfilling relationships. Her experience providing group therapy has been a basis for helping people with healthy communication, sexuality, love and support. If you're looking to incorporate nature into your mental health routine, she's your person! Connection with our environment is important to whole person care.
Kimberly has a passion for helping adults reach their full potential with whatever life is dealing out! Safety and non-judgement are priorities for her practice. 
Education
Masters in Counseling Psychology
Saint Mary's University
Specialties
Anxiety
Depression
Couples/Relationship Counseling
Mood Disorders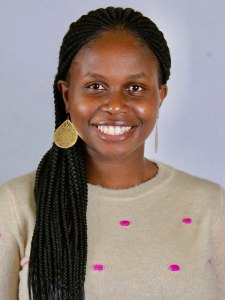 Accepting:
Pending:
Aetna
BCBS
Beacon Health Options
Cigna
ComPsych
Humana
Magellan
Tricare
United Healthcare
Self Pay Rate: $199: Intake
$149: Follow-up
Phoebe Nyabando, PMHNP
Philosophy of Care 
Phoebe Nyabando, MSN, PMHNP-BC, is a Board-certified Psychiatric mental health nurse practitioner with experience in treating patients with psychiatric disorders across the lifespan. She has seven years of experience working as a nurse, with most of her time in inpatient psychiatric and mental health.
Phoebe's treatment model is a holistic approach and patient-centered care. She practices traditional medicine whereby she comfortably prescribes psychiatric medications and utilizes alternative approaches to mental health care, e.g., diet and nutrition, exercise, stress reduction techniques, spiritual and cultural support.
When Phoebe is not attending to her clients, she enjoys spending time with her family and friends. Apart from English, she speaks and writes fluent SWAHILI. Phoebe is empathetic and committed to patient advocacy; hence passionately looks forward to meeting you, listening to you, and supporting you in your treatment journey. 
Education
Walden University
Master of Science in psychiatric and mental health
Specialties
Anxiety

Depression

Bipolar

Post-traumatic stress disorder (PTSD)/ Trauma

Attention-deficit/hyperactivity disorder (ADHD)