Meet our Providers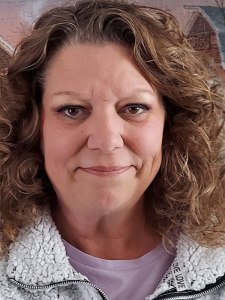 Self Pay Rate: $99
Deidre Batson, LPCC, BS, MS
Philosophy of Care
Deidre Batson is a Licensed Professional Clinical Counselor (LPCC), licensed in the state of Minnesota. Deidre has extensive experience in working with adults with ADHD, women's issues, depression, grief, anxiety, and life transitions.
Deidre completed her Bachelor of Social work at the University of South Florida and received her Master of Science degree with a specialization in mental health counseling from Capella University in St. Paul, Minnesota. Deidre brings her personal experiences with living with ADHD and having children with ADHD as well. Deidre uses a mixture of cognitive behavioral therapy (CBT), humanistic therapy, rational emotional counseling, person-centered therapy, and reality therapy. Deidre customizes each session to meet the clients' needs.
Deidre brings humor and honesty to each session. Deidre works to meet clients where they are and to allow each client to grow in their time and at their pace. Deidre believes in treating everyone with respect, sensitivity, and compassion.
Education
Master's in Mental Health Counseling
Capella University
Specialties
ADHD
Depression
Anxiety
Self esteem
Life's transitions
Anger management
Stress management
Women's issues
Self Pay Rate: $99
Marcie Goehring, LPCC
Philosophy of Care
Marcie Goehring is a licensed clinical professional counselor who has over six years of counseling experience. Marcie has experience working with adults with serious and persistent mental illness. Diagnoses include mood disorders, anxiety disorders, PTSD, Schizophrenia and personality disorders. Experience also includes working with substance abuse, anger, relationship problems, and issues surrounding low income and lack of stable housing. 
Marcie has a basic assumption that symptoms are often caused by high levels of trauma and stressful environments. These problems can often be resolved through processing traumatic events and learning ways to reduce further trauma and stress. It is also assumed that sometimes programming in early childhood does not lead to healthy boundaries and relationships with ourselves and others. This unconscious programming can be changed with the right tools including coaching from the counselor and effort from the client. 
Marcie has experience with both group and individual Cognitive Behavioral Therapy and Dialectic Behavioral-based (non-certified) Therapy. Marcie strives to be neutral, empathetic and always hold the client in high regard. 
Education
Master of Science in Mental Health Counseling
Capella University
Specialties
Trauma
Relationship issues
Psychosis
Substance abuse
Anxiety
Depression
Stress Management
Phoebe Nyabando, PMHNP
Philosophy of Care 
Phoebe Nyabando, MSN, PMHNP-BC, is a Board-certified Psychiatric mental health nurse practitioner with experience in treating patients with psychiatric disorders across the lifespan. She has seven years of experience working as a nurse, with most of her time in inpatient psychiatric and mental health.
Phoebe's treatment model is a holistic approach and patient-centered care. She practices traditional medicine whereby she comfortably prescribes psychiatric medications and utilizes alternative approaches to mental health care, e.g., diet and nutrition, exercise, stress reduction techniques, spiritual and cultural support.
When Phoebe is not attending to her clients, she enjoys spending time with her family and friends. Apart from English, she speaks and writes fluent SWAHILI. Phoebe is empathetic and committed to patient advocacy; hence passionately looks forward to meeting you, listening to you, and supporting you in your treatment journey. 
Education
Walden University
Master of Science in psychiatric and mental health
Specialties
Anxiety
Depression
Bipolar
Post-traumatic stress disorder (PTSD)/ Trauma
Attention-deficit/hyperactivity disorder (ADHD)