Meet our Providers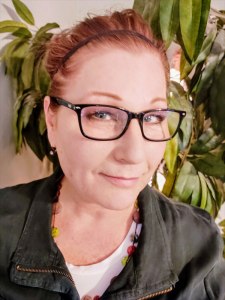 Accepting:
Aetna
Beacon Health Options
Cigna
ComPsych
Humana
Magellan
Multiplan
Tricare West
UBH
Pending:
Self Pay Rate: $99
Michelle Treece, LPC
Philosophy of Care
Michelle completed her Bachelor of General Studies, Emphasis in Counseling, from the University of Missouri St. Louis, and received her Masters of Science in Clinical Counseling from Central Methodist University.
Michelle utilizes a strength based, client-centered, and humanistic therapeutic approach. This in which the therapist is trained to be non-judgmental, empathic, genuine and accepting the client where and how they are. In this way the client experiences a sense of acceptance, openness, and feels truly listened to and understood. Effective Client Centered Therapy clients feel comfortable expressing themselves and tend to gain more insight into their own problems while developing a greater ability to resolve them.
Michelle has developed and draws from multiple and evidenced-based therapeutic modalities, and includes techniques from major therapy types such as Cognitive Behavior Therapy, Motivational Interviewing, Stages of Change, Socratic Questioning, Trauma therapy, Mindfulness therapy, Solution focused, Talk Therapy, and Dual Diagnosis Therapy.
Michelle works with diverse clients on a spectrum of mental health needs. She is experienced at adapting therapeutic interventions for clients experiencing acute to severe and chronic mental health issues. Michelle welcomes individuals that just need to talk and figure out how to cope and manage difficulties that often comes with life, in addition to those clients that need treatment for more severe mental health issues. Michelle offers a supportive, safe, and collaborative effort to help clients understand and identify their challenges, and create goals that are as unique and personalized.
Education
Central Methodist University
Masters of Science in Clinical Counseling
Specialties
Cognitive Behavior Therapy
Motivational Interviewing
Stages of Change
Socratic Questioning
Trauma Therapy
Mindfulness Therapy
Solution Focused
Talk Therapy
Dual Diagnosis Therapy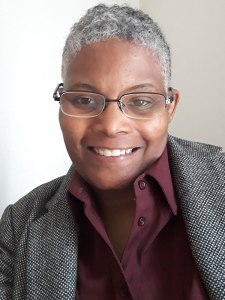 Accepting:
Aetna
Magellan
Multiplan
Tricare West
UBH
Pending:
BCBS of MO
Beacon Health Options
Cigna
ComPsych
Humana
Self Pay Rate: $99
Norinee Thomas, LPC
Philosophy of Care
I believe in compassion and empathy. I believe that healing is possible through active listening, compassion and trust. My approach ensures validation, compassion and support. I have provided individual and group counseling for varies populations such as, the homeless, substance abuse, domestic violence and sexual assault. I work with client's that are in need of crisis intervention and trauma focus. I received my Master's Degree in Counseling from Lindenwood University in 2013 and went on to obtain my Licence of Professional Counselors in 2014.
Education
Lindenwood University
Master of Counseling
Specialties
Anxiety/Stress
ADHD/ADD
Depression
Mood Disorders/Bipolar Disorder
Substance Related/Addictive Disorders
PTSD/Acute Stress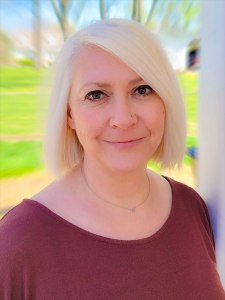 Accepting:
Beacon Health Options
ComPsych
Multiplan
United Healthcare
Pending:
Aetna
BCBS of MO
Cigna
Humana
Magellan
Tricare West
Self Pay Rate: $99
Tiffany Burke, LPC
Philosophy of Care
Tiffany Burke is a Licensed Professional Counselor in the state of Missouri and Maryland. She has 9 years of experience providing individualized services to adults struggling with mental health and substance use. Tiffany completed her undergraduate work at Southern Illinois University in Edwardsville with a double major in Psychology and Criminal Justice and received her Master of Arts in Counseling at Lindenwood University in Belleville, IL.
Tiffany uses cognitive behavior therapy to challenge thoughts; motivational interviewing to illicit change talk; and a strengths based approach to help clients address their concerns and manage everyday struggles in a healthier way.
Tiffany strives to develop a trusting, caring and respectful relationship and seeks to recognize each person's individuality and meet them where they are to achieve their goals and meet their needs. She provides a safe space for her clients to be able to discuss whatever is on their mind at that time. Tiffany believes in complete transparency as it affords the trusting and caring
environment she intends to provide.
Education
Lindenwood University
Master of Arts in Counseling
Specialties
Depression
Anxiety
Grief
Trauma
Self esteem
Substance use