Debbie Bertoldo, LPC
Philosophy of Care
Debbie Bertoldo is a Certified Counselor, ready and willing to help you understand your feelings and behaviors, and why some issues in life, create stumbling blocks for us. Her clinical background includes working with individuals struggling with substance use, trauma, anxiety, and depression. She has helped many individuals understand the source of their difficult issues and separate the emotional response to help them move forward in their lives.
One of her specialties includes using a modality called accelerated resolution therapy which helps people understand and erase their emotional response to stressful situations. "If you are struggling with emotional or mental health difficulties, I invite you to seek out the experience of certified counselors, to assist you in overcoming these difficulties. Help is available," says Debbie
Education
University of Phoenix
Masters in Clinical Mental Health Counseling 
Specialties
Addictions
Anxiety
Depression
Substance Use
Trauma and PTSD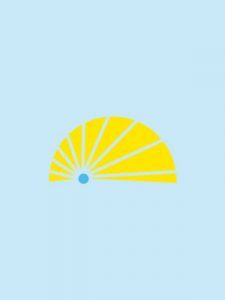 Self Pay Rate: $199: Intake $149: Follow-up
Dr. Eric Tubat, PMHNP-BC
Philosophy of Care
Eric Tubat is a Licensed and Board Certified Psychiatric Mental Health Nurse Practitioner, who has years of experience providing mental health care to adults seeking help with depression, anxiety, post traumatic stress disorder, bipolar disorder and schizophrenic disorder.  He completed his Master of Science in Nursing at University of Phoenix, Arizona and received his Doctor of Nursing Practice, Psychiatric Nurse Practitioner specialization, from Brandman University. 
Eric utilizes a humanistic philosophy of holistic care for both body and mind, and a steadfast commitment to individualized, personalized, comprehensive care. 
Eric seeks to establish a therapeutic and caring relationship with you in order to assist in managing and recovering from mental health problems.
Education
Brandman University
Doctor of Nursing Practice
Specialties
18+ Medication Management
Kathleen Smerko, PMHNP
Philosophy of Care
Kathleen Smerko earned her Masters Degree and then a post Masters Nurse Practitioner Certification. Her interest in Mental Health treatment goes back to Nursing school. Kathleen strives to make Mental Health treatment an equal priority in the lives of her clients. Clients who are struggling with issues beyond the reach of therapy alone are her specialty. Combining symptom management and supportive therapy are the means to returning clients to their best selves.
Kathleen uses a bio-psycho-social-sexual-spiritual approach to care. All elements of a person's being are an integral approach to wellness.Nursing has always been holistic in nature and she brings that approach to treatment.
Unmanaged symptoms often get in the way of therapy. Symptoms are the body's way of responding to issues not yet managed. Restoring the chemical balance in the brain can help therapy be more effective.
Education
RutgersUniversity
Masters Degree
Specialties
18+ Medication Management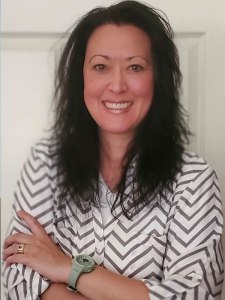 Self Pay Rate: $99
Kimberly Reuter, LPC
Philosophy of Care
As a Licensed Professional Counselor my professional orientation has been based on the Cognitive Behavioral model however, I believe that there is not a "one size fits all" approach to therapy. With over 15 years' experience providing behavioral management and mental health services, I utilize integrative therapy techniques in order to meet the individualized treatment needs of each person.  I work with adults, couples, and adolescents and have extensive experience working with mental health and performance related issues such as depression, anxiety, anger, grief or loss, personal growth/improvement, developmental/transitional concerns, and military family transitions. Through my educational pursuits and my personal life experiences, I have gained a deep understanding of the challenges that life events can unexpectedly throw at us. These circumstances can throw us off balance in a way that disrupts our lives. The decision to seek counseling can be a very sensitive one that usually occurs at a delicate time. Choosing the "right" therapist for yourself or your child involves the willingness to invest and commit to the process. My approach is strength based, non- judgmental, and genuine. I will continue to strive assisting those with navigating through life's challenges.
Education
Webster University
Master in Counseling

Specialties
Depression
Anxiety
Anger
Grief or Loss
Personal growth/improvement
Developmental/transitional concerns
Military family transitions