Meet Our Providers
Debra Konecni, LPC
Philosophy of Care
Like the lotus flower, beauty coming out of the depth of mud; every individual could blossom out of a life of trauma, abuse, or just day to day frustrating moments that find them crippled or stuck in any way. Through the transforming and renewing of our minds we do not have to repeat history or become who someone tried to make us. With the use of Cognitive Behavior Therapy one can get to the root issues that are crippling or holding them back.
Through the process of addressing past hurts and trauma it is my goal and desire to empathize with individuals to reach their full potential in life, it is my desire to come along side and guide them to wholeness. I have many years of experience rising out of the mud of my own lifelong trauma, this enables me to equip with hope and grace. I welcome you into a safe haven to process through your hurts and struggles, to help you to strive and thrive and be an overcomer.
"Be transformed by the renewing of your mind" Romans 12:2
Education
Walden University
Master's Degree
Specialties
Couples/Relationships
Families
Anxiety
ADHD
Depression
Eating Disorders
Addiction
Sexual Offenders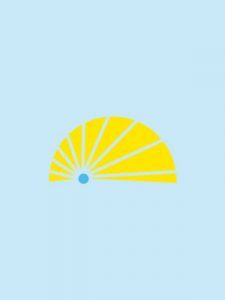 Self Pay Rate: $199: Intake $149: Follow-up
Dr. Eric Tubat, PMHNP-BC
Philosophy of Care
Eric Tubat is a Licensed and Board Certified Psychiatric Mental Health Nurse Practitioner, who has years of experience providing mental health care to adults seeking help with depression, anxiety, post traumatic stress disorder, bipolar disorder and schizophrenic disorder.  He completed his Master of Science in Nursing at University of Phoenix, Arizona and received his Doctor of Nursing Practice, Psychiatric Nurse Practitioner specialization, from Brandman University. 
Eric utilizes a humanistic philosophy of holistic care for both body and mind, and a steadfast commitment to individualized, personalized, comprehensive care. 
Eric seeks to establish a therapeutic and caring relationship with you in order to assist in managing and recovering from mental health problems.
Education
Brandman University
Doctor of Nursing Practice
Specialties
18+ Medication Management