Our Counselors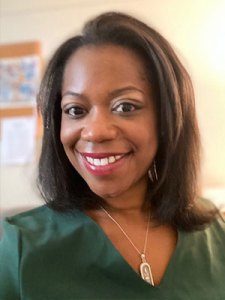 Accepting:
Aetna
Anthem BlueCross BlueShield
Cigna
ComPsych
Humana
Magellan
Multiplan
Tufts
United Healthcare
Pending:
Self Pay Rate: $99
Erin Jackson, LCSW
Philosophy of Care
Erin Jackson is a Licensed Clinical Social Worker in the State of Connecticut who has over 15 years of experience partnering with children, adolescents, individuals, couples and families in processing various personality pathology,  trauma, depression, anxiety, substance use,  involvement in the criminal justice system, cultural assimilation, life transitions, women's issues, and relationship issues.  She earned her Bachelor of Arts in Psychology from the University of Connecticut, and earned her Master's Degree in Clinical Social Work from Fordham University.
Erin prides herself on patient center care and uses Motivational Interviewing, Dialectical Behavioral Therapy, Cognitive Behavioral Therapy, and Mindfulness, in engaging therapeutically, always allowing the individual need and desires to remain at the forefront of therapeutic engagement.  
Erin seeks to establish open, warm therapeutic alliances to assist in processing challenging situations and to collaboratively create and build upon coping mechanisms toward obtaining desired outcomes.
Education
Fordham University
Master's Degree in Clinical Social Work
Specialties
Depression

Anxiety

Trauma

Cultural awareness

Grief

Life Transitions

Women's issues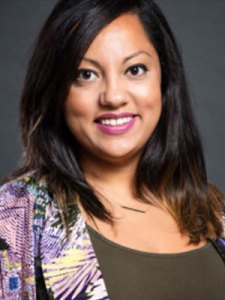 Accepting:
Aetna
Cigna
ComPsych
Humana
Multiplan
Tricare
Tufts
Pending:
Anthem BlueCross BlueShield
Magellan
United Healthcare
Self Pay Rate: $99
Lilliam Rodriguez, PhD
Philosophy of Care
Lilliam Rodriguez, PhD is a Licensed Clinical Psychologist. She has a BA in Psychology from the University of Puerto Rico, and Master's and Doctoral degrees in Clinical Psychology from Carlos Albizu University. She has worked with adolescents and adults in a variety of outpatient and inpatient settings. Dr. Rodriguez has a wide range of experience working with diverse populations of individuals and families, including supporting clients struggling with addictions, family dysfunction, co-occurring disorders, and trauma. Dr. Rodriguez is passionate about working with minority populations on the issues that affect these particular groups, as well as working with young ladies and women to support them in understanding themselves and becoming their best version. She uses a cognitive-behavioral approach to support her clients in gaining perspective to live life in a way that brings them joy, confidence and health. Dr. Rodriguez is empathetic, passionate and grounded as a clinician. She is fluent in Spanish and English and all services may be provided in either or both languages.
Education
Carolos Albizu University
Doctorate in Clinical Psychology
Specialties
Depression
Trauma
Substance Use Disorders
Adolescent Counseling
Dual-Diagnosis
Life transitions
Women's Issues
Accepting:
Anthem BlueCross BlueShield
ComPsych
Humana
Magellan
Tufts
United Healthcare
Pending:
Aetna
Cigna
Multiplan
Tricare
Self Pay Rate: $150: Intake
$100: Follow-up
Kate Hanselman, PMHNP
Philosophy of Care
Have you been having a hard time lately? You don't have to struggle alone. The first step toward feeling better can be challenging, so let's take it together. It's okay to need a little extra help!
Kate Hanselman specializes in working with healthcare workers, educators, and those in the helping professions, though she serves all ages and demographics. Whether you're looking for support with an ongoing issue, or this is your first time seeking help, she will meet you where you are, and together you will decide on a plan that fits your needs.
Kate prioritizes a collaborative approach and offers honed clinical expertise, a dynamic set of tools including medication and therapy, and a firm belief that you are the expert on your own life. In addition to medication management, she provides thorough, holistic care by using CBT, trauma-informed, solution-focused, and mindful approaches to better understand and target the root causes of your distress.
Kate is a board-certified PMHNP and received a Master's in Nursing (PMHNP) from the University of Pennsylvania and a Master's in Science from King's College London. With over a decade of experience in mental health as a nurse, a first responder in New York, and a health professions educator, Kate has a unique familiarity with the challenges particular to these roles. Especially now, with the pandemic increasing stressors and diminishing opportunities for coping, everyone needs and deserves a little extra help. That includes you. Come on by and let's talk.
Education
King's College London
Master's in Science
Specialties
Anxiety
ADHD
PTSD and trauma
Autism Spectrum Disorder
Depression
Stress management
Life transitions
Grief & Loss
OCD
Insomnia/sleep issues
Coping skills
Women's Issues
Relationship Issues
Stress
Medication Management
School Issues
Transgender
Parenting
LGBTQ+
Accepting:
Aetna
Anthem BlueCross BlueShield
Cigna
ComPsych
Humana
Magellan
Multiplan
Tricare
Tufts
United Healthcare
Self Pay Rate: $99
Hannah Schacht, LCSW
Hannah Schacht, LCSW has a BA in Psychology from Binghamton University, and obtained her Masters in Social Work from Stony Brook University. She began her clinical work at an outpatient clinic with JBFCS in the Bronx in 2016, where she was able to work with adults and teens with anxiety, depression, and  bipolar Disorder. Since 2019, she has been working with The Supportive Care to provide therapy to residents at nursing homes and assisted living facilities. Hannah also has experience working with adults and children with Autism spectrum disorders and other developmental disabilities. Hannah is passionate about providing effective support, working to understand the unique perspective of each individual. She focuses on identifying their strengths that can help achieve their goals.
Hannah's specialties include:
Autism spectrum disorder and other developmental disabilities
Anxiety
Depression
Mood Disorders
Aging
Traumatic brain injury/acquired disabilities
Postpartum
Adolescent counseling
Accepting:
Aetna
BCBS of MA
Cigna
Humana
Magellan
Multiplan
Tricare
Tufts
United Healthcare
Self Pay Rate: $99
Juliette Zuckerman, LMFT
Juliette is a Licensed Marriage and Family Therapist, meaning she is trained to view problems in a relational and interconnected way. Her goal is to provide an environment where clients feel seen, cared for and acknowledged. Using a therapeutic style that is collaborative and strength-based, Juliette works with the belief that every client is an expert on their own lives but may need help in identifying and actualizing their strengths.
With a background in several inpatient clinical settings, Juliette has hands on experience assisting countless men and women reclaim their lives after battling addiction and co-occurring disorders such as anxiety, depression, grief, and trauma. In addition, she educated and assisted family members on how to best support their loved ones, focusing on healing and connection.
From Juliette... "Working with my clients enriches my life tremendously. I truly love the work that I do, helping people realize their goals. I look forward to connecting with you."
Juliette can be most helpful with:
Parenting and family life-cycle transitions
Co-parenting/ divorce
Blended/Stepfamily support
Relationship difficulties
Self-esteem/ Personal growth
Grief and Loss
Anxiety/Depression
Support for families involving substance abuse/addiction
Helping individuals strengthen recovery after addiction
Accepting:
Aetna
Anthem BlueCross BlueShield
Cigna
ComPsych
Humana
Magellan
Multiplan
Tricare
Tufts
United Healthcare
Self Pay Rate: $99
Shirley Gedney-Rubel, LPC
Shirley Gedney-Rubel is a Licensed Professional Counselor in the state of Connecticut. Shirley has about 10 years of experience assisting adults with depression, anxiety, substance abuse, domestic violence, eating disorders, life transitions, and women's issues. She received her Bachelor of Arts in Psychology from Southern New Hampshire University and her Master of Science in Clinical Mental Health Counseling from University of Bridgeport.
Shirley utilizes a variety of strategies and techniques in a trauma-informed, client-centered approach. She believes each client will benefit from therapy that is tailored to their individual needs. Some of the techniques she uses include mindfulness-based therapy, cognitive behavioral therapy, narrative therapy, and solution-focused therapy.
Shirley seeks to offer you a warm, supportive, and collaborative therapeutic relationship that will assist you to build upon your strengths, achieve your goals, and live your best life.
Shirley's Specialties:
Depression
Anxiety & OCD
Eating Disorders
Trauma & PTSD
Substance Abuse
Domestic Violence
Life Transitions
Grief & Loss
Women's Issues