Our Staff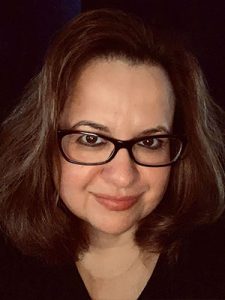 Debra Thompson, PsyD
Dr. Thompson is currently scheduling sessions for PSYCHOLOGICAL EVALUATION only.  If you would like to schedule an appointment for PSYCHOLOGICAL EVALUATION/TESTING, please call us at:  302-724-6662. For therapy or counseling needs please schedule with another Thriveworks provider below.
Dr. Debra Thompson is a licensed clinical psychologist with more than 20 years of experience conducting psychotherapy and psychological evaluations in Pennsylvania and Delaware.  She is a native of Philadelphia.  She earned her doctorate at Immaculata University.  She is the founder of Thriveworks Newark.
Dr. Thompson provides Psychological Evaluation services to children, teens and adults.   Areas of special interest include assessment of ADHD, Learning Disorders, and Developmental Disorders such as Autism.    Clinical assessment of mental health issues such as Bipolar Disorder and Posttraumatic Stress Disorder is also available.  For school-based problems, full and partial psychoeducational evaluations are available.  She also offers pre-surgical psychological evaluations for spinal cord stimulation implant surgery and bariatric surgery.
Call to schedule your initial consultation and discuss your psychological evaluation needs.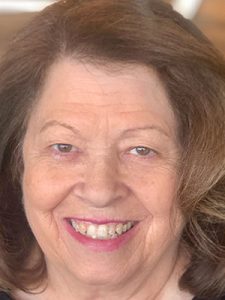 Judith Pantalino, NCC, LPCMH
Judith Pantalino is a Nationally Certified Counselor and a Licensed Professional Counselor of Mental Health in Delaware.  She received her Master's Degree in Community Counseling in 2013 after completing her clinical internships with Catholic Charities, Delaware Hospice, and the Cancer Support Center.
Judith takes a person-centered approach to counseling in the initial phase while the therapeutic relationship between counselor and client builds, further using motivational interviewing and cognitive-behavioral techniques (CBT) for the client to discover new and healthy ways of coping.  Judith is a great listener, who strives to maintain a warm and supportive relationship with each client, to help support them while they find solutions to challenging life problems.
Judith worked as a Bereavement Counselor with a local Hospice for many years.  She is skilled at supporting individuals and families coping with serious illness and loss.  Judith's interest in Grief Counseling was a result of the personal experiences with loss, including the loss of her sister to suicide and her son to sudden death.  Her Initial work as a grief counselor has resulted in her desire to move to the general outpatient counseling setting to work alongside her adult clients struggling with emotional needs and life problems.   While she has extensive experience in grief counseling, Judith also has experience working with clients who have a variety of issues, including depression, anxiety, and relationship problems.
Judith works well with adults of all ages, genders and life circumstances.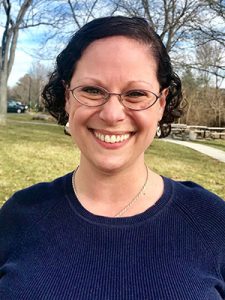 Pamela Stearn, LCSW
Thank you for reviewing my profile and I commend you on taking the very brave step of beginning therapy! I am a Licensed Clinical Social Worker and I have a Master's in Social Work degree from Widener University. I began my career 20 years ago working for a local nonprofit agency and spent 13 years there. I have also spent 4 years working as an outpatient therapist at Jewish Family Services.
I am passionate about helping people and have experience working with adults and teenagers dealing with substance use issues, grief related challenges, depression, anxiety, and Bipolar Disorder.
I believe that the therapeutic relationship is essential for helping people on their journey of self-discovery, growth, and change. The connection that I am able to build with my clients provides a safe environment for them to work through the challenges they are facing. I help my clients develop skills and strategies for managing these challenges and explore new and healthy ways of living.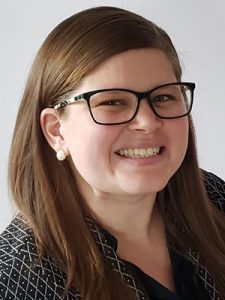 Taylor Donovan, LCSW
Are you looking for someone to talk to who "gets it" or understands what you are trying to say?
Maybe you are looking for support to make a change for the better in your life?
Or maybe you're looking for support with a mental health concern?
 Well I am here to tell you that I can help with all those things and much more!
Allow me to introduced myself, my name is Taylor Donovan. I have a master's degree in social work and I hold a license in the state of Delaware as a Licensed Clinical Social Worker (LCSW).
Individuals pursue therapy for all sorts of reasons. Some examples include, but are certainly not limited to, managing stress, discussing relationship or family concerns, learning new coping skills, managing anxiety and/or depression, or even just to "vent" to an unbiased individual about what they are currently experiencing in their life.
I am open to seeing clients of all ages, but have the most experience in the young-adult, middle-age-adult and older-adult populations.
My office is wheelchair accessible as well as a warm and welcoming environment. There are beverages (water, coffee, tea) and magazines available in our comfortable lobby as well as soft music playing. There is art work hung for your viewing and my smiling face will come retrieve you at the time of your appointment.
We would begin our therapy sessions by getting to know one another to establish a trusting therapeutic relationship as well as a strong foundation. I will meet you "where you are at", no matter what is happening in your life, without judgement, and we will proceed as you are ready.
We will then proceed by creating goals and expectations for our sessions together. The rest is really up to you and depends on how you wish to proceed. However, therapy tends to be most beneficial when the client (A.K.A you) is engaged during sessions, productive in working towards their goals and consistent in attending their appointments as scheduled. We will work together as a team to achieve your goals by taking into consideration all the important factors of your life (work, friends, family, belief system, culture, etc.).
My practice style varies depending on the client. We will find what best suites you. My commonly used styles include the person-center approached, motivational interviewing, solutions-focused or goal-oriented therapy, person-in-environment therapy and family systems therapy.
I hope you decide to give therapy a try, as it can be beneficial to everyone.
I look forward to working with you.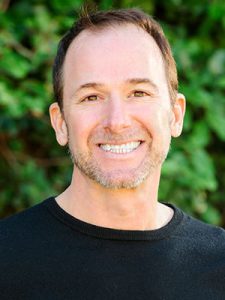 Michael Beckham, LPC-MH
Time to make a change? I accept my clients without judgement and introduce new insights and strategies that lead to them feeling empowered, focused, confident and in control. Anxiety, Social Anxiety, Depression, Relationship Issues, Self-esteem and other issues can be addressed by discussing your belief system, thought processes, how you connect with others, how you create your own reality and we may even explore how your dreams open a window to your subconscious. A high percentage of my patients are female due to my experience and background, although I do work well with male clients also.
My clients often say they feel like I 'get' them. That connection is what I believe therapy is all about. Together we will challenge irrational thoughts and replace outdated beliefs allowing you to feel confident in yourself and your decisions. We will reduce negative feelings and find new solutions to the issues that are keeping you from moving forward.
I am a Licensed Professional Counselor and Clinical Supervisor with many years of experience.  I work with older teens, and adults of all ages.   Located near of the University of Delaware-Newark with plenty of parking. I will work with your insurance so there are no surprises. I accept all forms of Blue Cross/Blue Shield, Medicaid and also have many private pay clients.
Before joining Thriveworks I was a Clinical Supervisor for an in-patient clinic in Maryland and a Director of a large out-patient mental health clinic in Austin, TX focusing on Anxiety, Depression, Life Changes and Self-Esteem.  I have also worked extensively with victims of rape or sexual violence.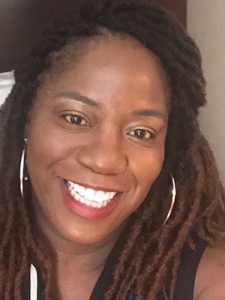 Edith Porter, LPC-MH
Edith Porter is a Licensed Professional Counselor of Mental Health.  She has an undergraduate degree in Education and currently holds a Master's degree in Mental Health Counseling from Wilmington University in Delaware.
Mrs. Porter has experience working with families, teens and adults.  She has provided mental health services in a variety of settings including schools, homes, community, and outpatient clinics.  Her previous work experience focused on individuals with depression, anxiety, anger management issues, trauma and addiction.  Edith takes an integrative approach in order to meet the needs of her clients.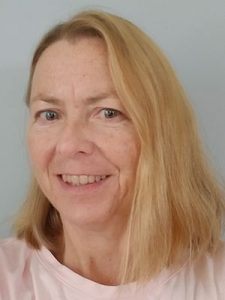 Jolynn Wagner, PhD
Jolynn Wagner, PhD is a licensed psychologist.  She received her doctorate from Fordham University in Applied Developmental Psychology. Though trained in lifespan development, she received specialty training in working with young children and individuals with disabilities. Her early training included work with child and adult clients at United Cerebral Palsy, as well as several therapeutic preschool programs for children who had suffered abuse and trauma. In this work Dr. Wagner was trained in play therapy and other expressive therapies such as art and sandtray therapy. She works with children who have experienced trauma and children who have developmental and/or behavioral challenges. She has been working in private practice since 2000.
Dr. Wagner works with teens and adults with issues such as depression, anxiety, trauma, bipolar disorder, women's issues, stress, grief,  major and minor life changes. She also provides parenting support. Her approach is solution-focused and she brings compassion and humor to her work with clients.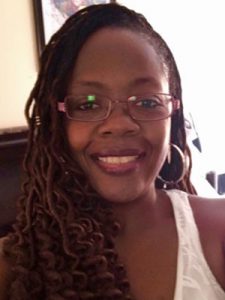 Dorothy James, NCC, LPCMH
Dorothy James is a National Certified Counselor and a Licensed Professional Counselor of Mental Health.  She earned her Bachelor's Degree in Psychology and her Master's Degree in Community Counseling from Wilmington University.
Dorothy has a wide range of experiences with children, adolescents and adults in different settings including public schools, community-based, domestic violence/rape crisis shelter and outpatient therapy.  Having raised a child diagnosed with ADHD and bipolar disorder, Dorothy also has lived experience.
Dorothy served six years active duty in the US Army before becoming a counselor.  She has a special interest and experience in helping military families and veterans.  She is active in Delaware Joining Forces which provides support for military families and veterans.
She provides clinical services to people of all ages; however, her primary focus is on adolescents, young adults and families.  Some areas of focus include mood disorders, anxiety and stress management, parent-child conflict, divorce/separation and other family-related stressors, childhood trauma, domestic violence, sexual assault (victim) and relationship issues.
Dorothy takes a person-centered and strengths-based approach to counseling and believes in fostering relationships that bring about positive change.  She is committed to providing the supportive environment needed to promote healing and continued growth.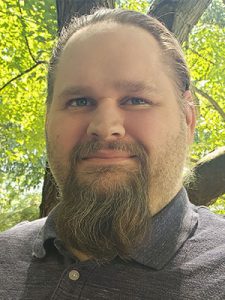 Michael Smith, LPCMH
Michael Smith is a Licensed Professional Counselor of Mental Health (LPCMH) with experience working with individuals struggling with addiction, trauma, depression/bipolar, and anxiety-type disorders, especially in co-occurring presentations. He received a Bachelor of Science degree in Psychology from the University of Phoenix and a Master's of Science Degree in Clinical Mental Health Counseling from Wilmington University. He believes working collaboratively with clients to create an environment in which health change can occur and in establishing an understanding of current life narratives and constructing a preferred narrative so that clients can move from one to the other. He is trained in Narrative Therapy from the institute of Narrative Therapy in England. He has experience working with people struggling with addiction, past and present sexual trauma, childhood abuse, and a variety of other issues.
Specialties include:
Depression
Anxiety
Trauma/PTSD
Self-esteem
Individual Therapy
Men's Issues
Stress Management
He also utilizes treatment modalities such as Cognitive Behavioral Therapy, Motivational Interviewing, Mindfulness-based Stress Reduction, Experiential therapy, and Existential Therapy. Michael approaches therapy through the lens of finding/creating/altering personal meaning when it comes to pivotal life events in a way that allows for growth and change to occur in a healthy way.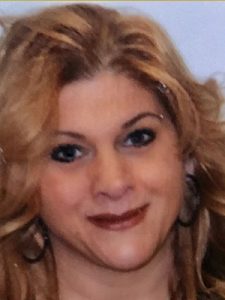 Christina Reed, MSN, APRN, PMHNP-BC
Christina Reed is a Board Certified Family Psychiatric Mental Health Nurse Practitioner with prescriptive authority, which allows her to prescribe and manage medications to patients across the lifespan. She received her Master of Science in Nursing from Monmouth University and her Bachelors of Science in Nursing from Drexel University. Christina has over 2 decades of experience in the field of psychiatric behavioral health and substance abuse treatment. She is skilled at treating patients with complex medical comorbidities, is a certified geriatric resource nurse, and is a certified case manager.
Christina specializes in diagnosing and treating ADHD, anxiety, depression, PTSD and mood disorders. She is attuned to the fact that ADHD can have wide-reaching effects and cause problems in virtually every aspect of an individual's life, especially if left undiagnosed or untreated. Christina is particularly interested in helping college students and young professionals achieve their personal and career goals.
Christina provides all her clients with upbeat, stigma-free, individualized care. She is a member of the American Psychiatric Nurse's Association, the American Nurses Association and Sigma Theta Tau Nursing Society.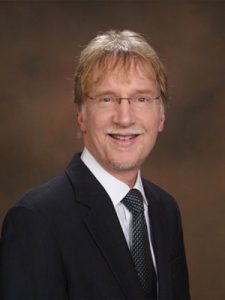 Robert G. Thompson, Psy.D
Robert G. Thompson, Psy.D., is a clinical and forensic psychologist, a consultant, and an educator.  At Thriveworks Newark, Dr. Thompson exclusively practices forensic psychology.  In his practice, Dr. Thompson provides a variety of psychological assessment services.  Among those services, he provides forensic psychological evaluation, which involve the use of psychological methods to address legal or court-related issues.  In criminal cases, he focuses on the following areas:
Competency to stand trial
Competency to waive Miranda rights
Criminal responsibility (i.e., mental state at the time of an alleged offense) as it pertains to verdicts of not guilty by reason of insanity, guilty but mentally ill, extreme emotional distress, duress, and self-defense
Violence and sex offender risk assessment
Correctional mental health treatment
Fitness for duty in police, security and correctional personnel
Pre-sentence treatment recommendations
Within the area of civil forensic psychology, Dr. Thompson provides evaluations in the areas of disability (Social Security, worker's compensation), personal injury, and independent medical (psychological) examinations.  Dr. Thompson is an experienced expert witness who has provided testimony in the states of Delaware, Pennsylvania, and New Jersey, where he holds active licenses to practice.  Dr. Thompson also provides clinical psychological evaluations for purposes of differential diagnosis (deciding which diagnosis is correct) and treatment and placement recommendations.
In addition to his private practice, Dr. Thompson currently serves as the chief competency program executive and Norristown State Hospital Regional Forensic Psychiatric Center.  He is an adjunct assistant professor at the Institute for Graduate Clinical Psychology at Widener University, where he teaches classes in psychological assessment and serves on oral examination committees for students preparing to receive their doctoral degrees.  He also teaches undergraduate classes in psychology and forensic psychology at Bay Path University.  Dr. Thompson has given presentations on a wide variety of topics at conferences across the United States.
If you think Dr. Thompson may be able to provide a useful service to you or someone you know, we encourage you to speak to him.  Call 302-294-0173 for a free telephone consultation.