Meet our Providers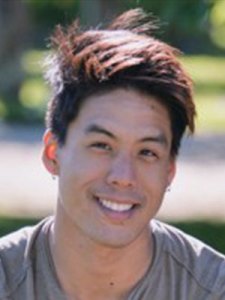 Accepting:
Beacon Health Options
Cigna
ComPsych
Horizon Behavioral Health
Humana
Magellan
Multiplan
United Healthcare
Pending:
Self Pay Rate: $99
Brian Nguyen, LCSW
Philosophy of Care
Brian Nguyen is a Licensed Clinical Social Worker in the State of New Jersey with experience  working with all walks of life. Brian has successfully treated adults with trauma, anxiety, depression, relationship, and addiction. He completed his Bachelor of Arts in Psychology from Stockton University and received his Master of Arts in Social Work from Rutgers University  
Brian has training in EMDR, Acceptance and Commitment Therapy, Cognitive behavioral therapy, mindfulness, solution focused therapy, and many others. He will tailor your treatment with approaches you feel most comfortable and empowered with. Everyone is unique, so finding the rich combination of modalities is vital to growth.
Brian's goal is to allow you to take control of your life the best way you can. He has a laid back approach and will always assure you that you are in control. As you improve in therapy, Brian will make sure that the improvements stay and become integrated in your life.
Education
Rutgers University
Master's in Social Work
Specialties
Trauma

Depression/Anxiety

Stress Management

LGBTQIA Issues

Racial Identity

Anger Management

Men's Issues

Relationship Issues

Behavioral Addictions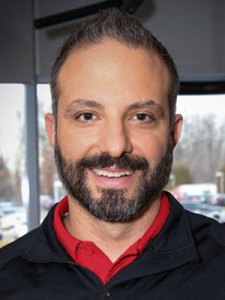 Accepting:
BCBS of NJ
Beacon Health Options
Cigna
ComPsych
Humana
Magellan
Pending:
Aetna
Horizon Behavioral Health
Multiplan
Tricare
United Healthcare
Self Pay Rate: $99
Jerome Scaturro, LPC, LCADC
Philosophy of Care
Jerome Scaturro is a Licensed Professional Counselor and Licensed Clinical Alcohol & Drug Counselor in the state of New Jersey who has 8 year's experience with adults, couples, teenagers (15 to 19) seeking help with addiction, trauma, anxiety, depression, life transitions, men's and women's issues as well as relationship issues.  He completed his Master's in Professional Counseling from Liberty University and currently working towards his Doctorate in Professional Counseling.
Jerome utilizes identifiable, collaborative, compassion and empathy based, cognitive behavioral, mindfulness based, solution focused approaches to therapy continually searching and seeking for the individual awareness of the issues to best address the needs for each individual and couple to grow and ultimately heal.
Jerome's main goal is to establish a trusting, respectful and authentic relationship with you in or order to allow you to share your vulnerabilities, feelings and thoughts that will be the freedom towards healing and growing and living the most meaningful and best life you value and wish for.
Education 
Liberty University
Master's in Professional Counseling
Specialties
Trauma
Depression & Anxiety
Addiction
Men's & Women's issues
Life transitions
Self-esteem & worth
Personality Disorders
Relationship issues
Marriage & Couples counseling
Teenage (15 to 19)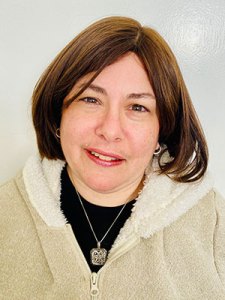 Accepting:
Beacon Health Options
BlueCross BlueShield
ComPsych
Magellan
Tricare
United Healthcare
Pending:
Aetna
Cigna
Horizon Behavioral Health
Humana
Multiplan
Self Pay Rate: $99
Melissa Racklin, LCSW
Philosophy of Care
Melissa Racklin is a licensed clinical social worker who has been practicing in the field since 2000. She received her BA at Skidmore College and her master's degree from the Wurzweiler School of Social Work (2000). Melissa enjoys working with high functioning clients who are motivated for treatment.  Her specialty is in anxiety disorders.  Melissa has years of experience working with individuals with anxiety, depression, stress management difficulties, adjustment disorders, post traumatic stress, bipolar disorder, anger management, bereavement counseling, women's issues, and more.  Melissa is well-versed in multiple therapeutic approaches, including cognitive behavioral therapy (CBT), dialectical behavioral therapy (DBT), person-centered therapy, and psychodynamic therapy.  She holds her certification in clinical supervision and has private supervisory experience.
Melissa has a warm, caring, and genuine style.  She is insightful and in tune with her clients' need and offers a tailored, unique approach to each individual.
Melissa is currently practicing as a telehealth therapist. She has worked with adults and teens during the COVID pandemic and continues to be dedicated to her work in helping others.  Suffering alone is not easy and can be painful and lonely.  Melissa can supportively guide you and would be delighted with the opportunity to work together with you to achieve your goals.
Education
Wurzweiler School of Social Work
Master of Social Work
Specialties
Relationships
Families
Anxiety
Depression
Mood Disorders
Psychodynamic
Anger Management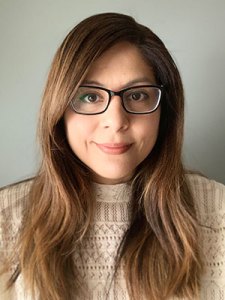 Accepting:
ComPsych
Horizon Behavioral Health
Multiplan
United Healthcare
Pending:
Aetna
Beacon Health Options
Cigna
Humana
Magellan
Tricare
Self Pay Rate: $99
Jennifer Suarez, LPC
Philosophy of Care
Jennifer Suarez is a Licensed Professional Counselor in the state of New Jersey who has over 10 years experience working with adults, adolescents, and children seeking help with depression, anxiety, sexual assault, domestic violence, postpartum depression, and crisis intervention. She completed her Bachelor of Science with a double major in Sociology and Criminal Justice from Rutgers University and received her Master of Arts in Mental Health Counseling from Seton Hall University.  
Jennifer utilizes strength based, cognitive behavioral, solution focused and emotionally focused approaches to therapy always maintaining flexibility and awareness necessary to best meet the needs of every unique individual and family.
Jennifer seeks to establish a warm and caring relationship with you in order to assist in building on your strengths and better collaborate with you towards meeting your goals and living the meaningful life you value and desire. Jennifer always makes sure to take into account cultural, environmental and societal factors that nowadays influences today's everyday life.
Education
Seton Hall University
Master's in Mental Health Counseling
Specialties
Depression

Anxiety

Self-esteem

Self Harming Behaviors

Postpartum Depression

Crisis Intervention

Trauma 

Sexual Assault

Domestic Violence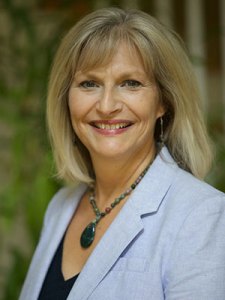 Accepting:
BCBS
Beacon Health Options
Cigna
ComPsych
Magellan
Multiplan
Humana
United Healthcare
Pending:
Self Pay Rate: $99
Marya Slater, LMFT, RN
Philosophy of Care
Marya Slater is a Licensed Marriage and Family Therapist and a Professional Registered Nurse. Marya obtained her Bachelor of Science in Nursing from New York University and her Master of Arts in Clinical Psychology from Pepperdine University. Her diverse educational background has enabled Marya to explore therapeutic issues through a broad lens. She maintained a private therapy practice in Manhattan for over 10 years. Marya is experienced working with individuals and couples.
Marya works from a psychodynamic perspective believing that underlying patterns of behavior can be addressed utilizing the therapeutic relationship as a vehicle for change. Rather than endorsing a singular methodology, Marya also utilizes techniques from other therapeutic perspectives such as cognitive behavioral therapy and solution-­‐focused approaches to help clients achieve short-­‐term goals while working to address deeper issues in order to live more satisfying, fulfilling lives.
Subscribing to the philosophy that all people bring unique perspectives and strengths to the therapeutic process, Marya strives to help clients recognize their own strengths and build on those assets within the framework of a supportive and nurturing therapeutic relationship.
Specialties
Couples counseling
Infertility issues
LGBTQ issues
Depression
Anxiety
Stress management
Grief/Loss
Chronic/terminal illness
Relationship issueNavigating life transitions