Meet our Providers
Greg Ranlett, Licensed Psychologist
Philosophy of Care
Dr. Greg Ranlett is a Board-Certified psychologist who has over 25 years of experience treating adult men and women who are suffering from trauma-related disorders, PTSD, addictions, anxiety, depression, anger, alcohol abuse, poor coping skills, infidelity, difficult life transitions, men's issues, sexual abuse, borderline personality disorder, and more.
In sessions with Dr. Ranlett, he'll utilize an eclectic mix of acceptance and commitment therapy (ACT), cognitive processing therapy (CPT), prolonged exposure therapy (PET), and eye-movement desensitization and reprocessing therapy (EMDR). He listens to clients' stories in a non-judgmental and compassionate manner while helping them to effectively process traumatic events in their lives. Dr. Ranlett utilizes his life experience and extensive professional training and experience to meet clients where they are at.
Dr. Ranlett is a compassionate and empathic man who helps his clients process traumatic and painful experiences in order to move forward in their lives. He is returning to clinical work after a brief retirement from the Dept. of Veterans Affairs where Dr. Ranlett spent over 20 years helping male and female veterans to improve the quality of their lives. As a mature and experienced clinician, he understands and effectively treats PTSD and its co-morbid conditions.
Dr. Ranlett's calling is to is help others in need. If you have been suffering quietly from the effects of a painful past traumatic event in your life, he can help first by giving you an opportunity to tell your story to a caring and understanding person. Dr. Ranlett will then assist you in processing that event mentally, emotionally, physically, and spiritually—to work toward a better future.
Education
Ph.D in Clinical Psychology
California School of Professional Psychology
Specialties
Addictions

Anxiety

Depression

Anger

Trauma and PTSD
Marisela Castillo, LCPC
Philosophy of Care
Marisela Castillo is a Licensed Clinical Practice Counselor (LCPC) who specializes in treating dual diagnosis, trauma (especially related to domestic violence and sexual abuse), anxiety, depression, and low self-esteem in children, teens, and adults along with families and couples. Marisela has worked in the human service field for the past 11 years, working with children and adults diagnosed with developmental disabilities and their families. She has 5 years of experience as a licensed counselor.
Marisela completed her bachelor's degree in Psychology and Sociology as well as her Masters of Education (M.Ed) in Rehabilitation Counseling & Human Services at the University of Idaho. She is a Certified Rehabilitation Counselor (CRC) and holds certifications in eye movement desensitization and reprocessing (EMDR) and trauma-focused cognitive behavioral therapy (TF-CBT). Currently, Marisela provides therapy in English and Spanish.
Marisela uses a combination of mind + body + spirit therapies to help you figure out what's happening, clear what's in the way, clarify who you want to be and how to get there, and learn to tolerate being in the here and now. Her clinical approach is EMDR, a proven and effective way to treat symptoms related to and stemming from post-traumatic stress syndrome (PTSD), such as anger, anxiety, and overall internal safety issues. Marisela's approach incorporates mindfulness and body awareness along with attachment, cognitive behavioral therapy (CBT) and dialectical behavioral therapy (DBT) techniques, TF-CBT, and expressive arts. She looks forward to helping you through your healing journey.
Education
Masters of Education in Rehabilitation Counseling & Human Services
University of Idaho
Specialties
Anxiety

Depression

Behavioral Issues

Life Transitions

Sexual Abuse

Trauma and PTSD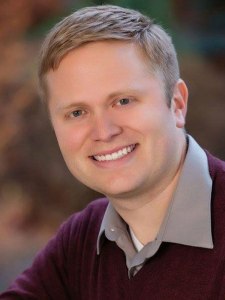 Self Pay Rate: $99
Matt Blakely, LCSW
Philosophy of Care
Matt Blakely is a Licensed Clinical Social Worker (LCSW) with over 6 years of experience partnering with adult individuals who are faced with concerns or conditions related to dysfunctional relationships, faith-based dilemmas, anger, anxiety, depression, difficult life transitions, and more.
Matt earned his Master's degree in Social Work from Boston College and takes a collaborative approach when working with clients. He enjoys assisting in strengthening relationships using an eclectic therapeutic approach, pulling from cognitive behavioral therapy (CBT) and Christian counseling techniques. Often, negative outcomes from our daily interactions with others can contribute to anxiety, loneliness, disconnection, or strain in relationships, and building improved communication skills can benefit a client's wellbeing in many ways. Matt also works to understand religious/spiritual beliefs and practices, and when desired, integrates these into the treatment process.
He understands that experiences related to religion and spirituality can sometimes play a role in major difficulties in life, and can also contribute in powerful ways to a client's growth and healing process. He integrates principles from solution-focused and cognitive behavioral therapy, positive psychology, and neuroscience into his sessions with clients. Matt believes each client can progress toward a vision of their ideal self and make desired changes to heal and build resilience.
Education
Boston College
Master of Social Work
Specialties
Solution Focused Therapy

Cognitive Behavioral Therapy

Christian/Faith Based Therapy

Anxiety

Depression

Stress Management

Academic/Occupational/Work Issues/Career

Anger Management