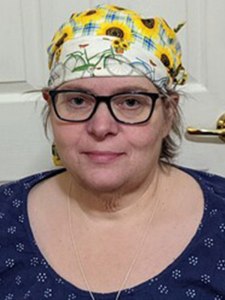 Self Pay Rate: $99
Jerri Dunn, LCSW
Philosophy of Care
My ideal client is someone who needs help and guidance to move forward in life. They have strengths within themselves but does not necessarily recognize those strengths. The process of therapy is a collaborative journey to help the individual/ family move forward and heal in order to become the best they can be in the world. I enjoy working with individuals who have behavioral concerns; trauma; attachment; ADHD; depression; anxiety; autism; and relationship concerns. I enjoy helping others see that small goals add up and lead to bigger change.
I believe the earlier one begins their therapeutic journey the better. I have a passion for working with children; families; and adults. I do not just treat symptoms but help the individual discover the "root" issues and work towards healing. This allows the individual to take what they learn in therapy and apply to other situations in their lives. I utilize different approaches in helping others such as: Play Therapy; SandTray/ Play; expressive arts; bibliotherapy; mindfulness; and other therapeutic modalities as needed.
I believe helping individuals on their journey to healing is a calling; not a job. My personal belief as a therapist is to go on the journey with individuals and help them to identify the different paths from which to choose; I help them weigh the consequences and benefits of each choice so they can make an informed decision on which path to take. I am spiritual and pray for all current and future clients. I am honored to do what I do and if our paths cross, I would be extremely honored to go on the journey towards healing with you. I looks forward to working with you.
Education
Indiana University at South Bend
Master of Social Work
Specialties
ADHD
Behavioral Issues
Child therapy
Parenting
Trauma and PTSD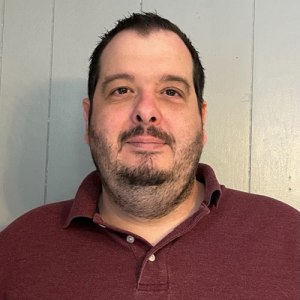 Self Pay Rate: $99
Steve Duff, LPCC
Philosophy of Care
Steve Duff is a Licensed Professional Clinical Counselor (LPCC) in Kentucky who has worked in the mental health field for over 3 years and has worked through his own personal battles in mental health, which helps him to relate to his clients. Steve specializes in treating issues in adult clients related to anxiety, depression, grief, relationship dysfunction, substance abuse, trauma, and PTSD.
Steve completed his Master's degree in Clinical Mental Health Counseling from the University of the Cumberlands in Williamsburg, KY. Steve is also currently pursuing a Ph.D. from Capella University in the area of Counselor Education and Supervision. Steve takes a person-centered approach to treating clients, focusing on their specific needs. Steve utilizes multiple treatment approaches individualized to the needs of the client. Steve is trained in eye movement desensitization and reprocessing (EMDR), as well as the Gottman Method.
We all face challenges and difficulties in life and sometimes we need guidance to help navigate these difficult times. Reaching out for help from Steve is not a weakness but a strength to be proud of. If you are ready to begin a journey of healing, schedule an appointment with him today.
Education
Master in Clinical Mental Health Counseling
University of the Cumberlands
Specialties
Couples/Relationship Counseling
Anxiety/ Depression/ Mood Disorders
Personality Disorders
Grief
Anger Management
Eye Movement Desensitization and Reprocessing (EMDR)