Our Counselors
Ashley Dixon, LPC
Philosophy of Care 
Ashley Dixon is a Licensed Clinical Social worker in the State of Georgia who has served in the child welfare system for 4 years and has continued her commitment and service to children and families in the mental health field for the past 8 years. She serves individuals, families and couples that seek help with anxiety, depression, trauma, work related challenges,relationship issues and life transitions. She completed her Bachelor's of Arts Degree in Psychology from California State University, Northridge and received her Master of Social Welfare from the University of California, Los Angeles. 
Ashley utilizes Cognitive Behavioral Therapy, Dialectical Behavioral Therapy, Solution focused Therapy and a family systems approach to meet the needs of the individuals, families and couples that she serves. 
Ashley seeks to establish a working relationship with you that is both professional and caring in order to help you identify your strengths and help you to build the foundation blocks for a rich and rewarding outlook on life. 
Education
Master of Social Welfare
University of California, Los Angeles
Specialties
Anxiety 

Depression 

PTSD and Stress Related Disorders 

Family Therapy 

Couples Counseling and Relationship Issues 

Work Related Issues 

Anger Management 

Grief & Loss 

Life Transitions
Jana Walker, LPC
Philosophy of Care
Jana Lea Walker is an integrative Licensed Professional Counselor and Certified Professional Counselor Supervisor with over 25 years of experience in the mental health and substance abuse field. She specializes in treating adults who are suffering from depression, anxiety, mood disorder, substance use, interpersonal, trauma, infidelity, and grief.
Jana completed her Master's Degree at the University of Nebraska. She also has extensive clinical experience working with children and adults who've experienced significant trauma. Jana has also worked with high-risk minority youth dealing with substance use, trauma, and gang involvement.
Jana will work with you, helping you remain open to change and personal exploration in each session. With her professional assistance, you'll partner together to create a personalized treatment plan while you build a professional relationship and explore your mental health needs.
Education
University of Nebraska at Kearney
Master of Education in Community Counseling
Specialties
Depression

Anxiety

Mood Disorders

Substance Use

Interpersonal

Trauma

Infidelity

Spirituality

Grief
Lauren Gordon, Resident in Counseling
Philosophy of Care
Lauren is a Licensed Associate Professional Counselor who has worked in several different mental health settings. She worked as an independent contractor for an agency that contracted with the Department of Family and Children Services for about 2 years where she provided therapy to parents and children who were in the foster care system and assisted families in the reunification and/or adoption process.
Lauren also completed her internship at Peachford Hospital where she worked with children, adolescents, adults, and senior adults. These individuals were struggling with a wide range of mental health issues such as depression, anxiety, substance abuse, identity issues, family conflict, relationship problems, sexual trauma, PTSD, mood issues, and more. She completed assessments, led group therapy sessions, family sessions, and assisted individuals with finding resources in their communities.
Lauren has a genuine passion and love for seeing others happy and thriving in life. She wants to help clients get to and become the best version of themselves that they can be. She brings positivity, motivation, empathy, encouragement, and love to each client and each session. She identifies most with a solution-focused therapeutic approach but understands the need for other approaches such as cognitive-behavioral, person-centered, and narrative therapy. She understands that every person is unique and therefore needs different therapeutic interventions in order to allow for a successful therapeutic experience.
"Being a single mother, I understand the importance of balance and overall wellbeing," says Lauren. If you are ready to become the best version of yourself, please call and schedule your appointment with her. Lauren is looking forward to meeting with you and building a therapeutic relationship to help you put your best foot forward!
Education
Capella University
Master's Degree
Specialties
Depression

Anxiety

Anger Management

Familial/Relationship Conflict

Low Self-Esteem

ADHD

Stress
Satina Thrower, Resident in Counseling
Philosophy of Care
Satina Thrower is an Associate Professional Counselor (APC) under supervision in the state of Georgia. She is a compassionate, empathetic mental health professional with an innate ability to establish rapport quickly and build trust through actively listening with clients. Satina has experience assisting adults and seniors who are facing anxiety, depression, relational issues, and caregiver stress.
Satina received her Master of Arts in Counseling from Cornerstone University in Grand Rapids, Michigan. Satina provides a collaborative counseling process of both insight and active growth, guided in a cooperative setting and working towards your counseling goals. Successful counseling begins with commitment with you. Satina uses person-centered therapy & cognitive behavioral therapy (CBT). She provides therapy treatment and interventions that best fit the client's needs. Satina also uses integrative and evidence-based therapies such as solutions-focused, reality-choice therapy, motivational interviewing, Gestalt Therapy, and more.
She seeks to assist you with your life goals and aspirations and offers virtual and in-person sessions. While Satina may provide some direction, your specific treatment plan and goals are always centered upon your need and can always be adjusted based on your priorities. She believes clients have the inner strength to heal and grow.
Education
Master of Arts in Counseling
Cornerstone University
Specialties
Tameka Hart, Resident in Counseling
Philosophy of Care
Tameka Hart has a Master's degree in Clinical Mental Health Counseling. She has worked in the field of mental health and developmental disabilities over the past 20 years advocating for children and adults. She provides individual therapy to assists others in understanding their feelings, while developing goals and skills needed to make positive changes. 
Tameka offers virtual and in-person sessions in a safe and therapeutic environment.  Her focus is on helping others to manage their emotions, improve communication and develop and maintain appropriate relationships.  Tameka specializes in treating depression, anxiety, stress management, grief, low self-esteem, and relationship issues. She utilizes strength based, cognitive behavioral therapy approaches, to restructure thinking patterns that are creating problems and assist in developing coping strategies that help to alleviate those problems. 
Tameka hopes to develop strong relationships through openness, genuineness and effective communication and providing a space for reflection and healing.
Education
Masters in Clinical Mental Health Counseling
Capella University
Specialties 
Depression 

Anxiety 

Stress Management 

Relationship issues

Grief

Anger Management

Low Self-esteem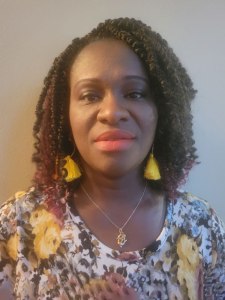 Self Pay Rate: $99
Tanja Dennis, Supervisee in Social Work
Philosophy of Care
Tanja Dennis is a Licensed Master Social Worker (LMSW) who specializes in assisting children, teens, adults, and couples who are struggling with depression, anxiety, ADHD, self-esteem issues, and family conflicts.
Tanja strives to meet her clients where they are in their lives, providing a non-judgmental setting for them to express their inner feelings. As a therapist, she specializes in using cognitive behavioral therapy (CBT), dialectal behavioral therapy (DBT), and talk therapy to help connect with clients—and to allow them to work through intense emotions and difficult situations outside of their counseling sessions. Tanja is a warm, genuine individual who is able to provide a safe space for you to heal and process life events.
As a woman of color, Tanja has faced her own set of personal challenges and as a result, she is able to relate and empathize closely with you. She'll help you meet your short and long-term goals by offering you her professional support and guidance as you grow emotionally and develop coping skills to use in daily life.
Education
Master of Social Work
Specialties
Anxiety

Depression

ADHD

Anger

Behavioral Issues

Coping Skills

Family Conflict

Life Transitions

Mental Stress

Oppositional Defiance

Self-Esteem

Stress

Women's Issues
Aunteryo Malcom, LPC
Philosophy of Care 
Aunteryo Malcom is a Licensed Professional Counselor in the state of Georgia who has 5 years experience supporting adults, teens, couples, and families facing depression, anxiety, adjustment issues, mood difficulties, family conflict, and relationship issues. He was awarded his Bachelor of Arts in Psychology from Albany State University and received his Master of Education in Counselor Education from Georgia Southern University.
Aunteryo utilizes an Integrative approach within the therapeutic relationship as the foundation of recovery begins with a person-centered approach. As the relationship commences, the integration of a strengths based, cognitive behavioral, dialectical, solution oriented, and systems focus provides the opportunity for individuals, couples, and families to meet their needs with unique and flexible approaches.
Aunteryo emphasizes building a collaborative and caring relationship which will assist in reaching goals and attaining the very lifestyle in which you are seeking.
Education
Georgia Southern University
Master of Education
Specialties
Depression
Anxiety
Stress Management
Bipolar Disorder
Mood Disorders
Anger Management
Personality Disorders
Adjustment Disorders
Relationship Issues
Family Conflict
Parenting
Behavioral Issues
ADHD
Men's Issues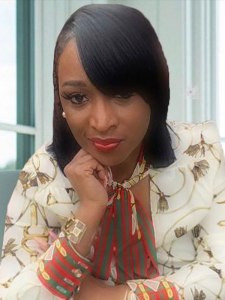 Self Pay Rate: $99
Ayana Domingo-Hanse, LPC, CSOS, MAC
Philosophy of Care
Ayana Domingo-Hanse is a Licensed Professional Counselor and Master Addiction Counselor (LPC, MAC) is with over 10 years of experience working in human services, providing direct care to teens and adults who are suffering from depression, anxiety, abuse, trauma, PTSD, stress, chronic illness, difficult life transitions, family conflict, academic-based issues, and more.
Ayana has earned her Bachelor's in Social Work from Georgia State University, and her Master's degree in Professional Counseling from Argosy University. Her passion is coaching diverse populations through their triumph over adversity. Ayana's person-centered approach to counseling drives her desire to meet the champion in you.
She utilizes cognitive-behavioral therapy in its most realistic and collaborative sense to elicit insightfulness and progressive change. Ayana is committed to assisting you in maximizing your strengths in order for you to establish the life you desire and deserve to live.
Education
Argosy University
Master's in Professional Counseling
Specialties
Depression/Anxiety

Mood Disorders

Grief & Loss 

Stress Management

Life Transitions

Parenting Skills

Women's Issues

Chronic Illnesses

Addictive Diseases

Sexual Offenders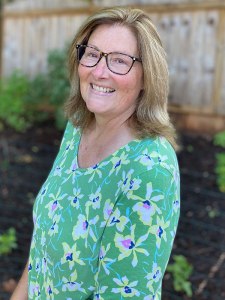 Self Pay Rate: $99
Dorothy Smith, LPC
Philosophy of Care
Dorothy Smith is a Licensed Professional Counselor with 10 years of counseling experience. Dorothy is also a Certified Professional Counselor Supervisor (CPCS) and a member of the Licensed Professional Counseling Association of Georgia. She offers evidence-based treatment services to help with depression, anxiety struggles, substance disorders, addiction, relationship concerns, career concerns, and general life stresses.
Dorothy earned a Master of Arts degree in Community Counseling from Argosy University in 2010. Prior to joining Thriveworks, she worked at the University of North Georgia in student counseling. She has experience working in university settings, private practice, substance abuse treatment centers, both inpatient and outpatient, and community mental health. Her counseling approach includes cognitive-behavioral, solution-focused, and mindfulness.
Dorothy believes learning and change take place in relationships that are forward-looking, genuine, safe, and trusting. She is committed to helping people improve their emotional well-being. In addition to listening to clients' concerns, she educates them on techniques they can utilize to solve problems, manage stress, adjust to life changes, and improve relationships.
Specialties
Anxiety
Depression
Substance Use Disorders
Self-Esteem
Life Transitions
Grief/Loss
Codependency
Marcus Jones, LPC
Philosophy of Care
Marcus Jones is a results driven therapist that assists individuals in managing symptoms of mental illness, maintaining sobriety, resolving motivations for self-defeating thoughts and behaviors, and improving relationships. When individuals come to treatment they have taken a courageous step in  improving their lives. As you take that step onto the path of healing and improvement, know that there is help along your path. Marcus employs multiple evidenced based treatment approaches, which include, Existential Therapy, Cognitive Behavioral Therapy, Dialectical Behavioral Therapy and Solution Focused. He understands each person is unique in how they respond in situations of stress and crisis. With Marcus your treatment will be individualized and tailored to meet your needs. Marcus's approach to  treatment is genuine and empathic. His passion is in assisting individuals in improving their lives.
Marcus is a Licensed Professional Counselor, Certified Alcohol and Drug Counselor, and Certified Anger Management Specialist. He earned his Masters of Science in Mental Health Counseling from the University of the Southwest, Masters of Business Administration from Ashford University and Bachelors in Organizational Management. Marcus has been practicing Mental Health Counseling for 6 years.  During this time, he has provided counseling services in individual, couples, family and group capacities with experience in a range of settings, from community counseling to outpatient treatment settings.
With a healthy blend of experience, Marcus is well prepared to assist you on the path to a better life.
Education
University of the Southwest
Master of Science in Mental Health Counseling
Specialties
Depression Counseling
Mood Disorders
Bipolar Disorder
Cognitive Behavioral Therapy (CBT)
Dialectic Behavioral Therapy (DBT)
Anger Management