Highlights


NDRIs (

norepinephrine dopamine reuptake inhibitors) are a type of antidepressant medication that can help alleviate symptoms such as fatigue, depression, chronic pain, and much more. 

NDRIs are few in number at present, and most prescribed NDRIs are either methylphenidate (an ADHD medication), or Bupropion (Wellbutrin).
Because they are also a type of antidepressant, NDRIs are sometimes compared to SSRIs—but neither is better than the other. In fact, they are sometimes prescribed to work synchronously to provide more symptom relief for clients.
NDRIs have a small risk of unpleasant side effects, which can include dry mouth, fatigue, anxiety, and headaches. However, these symptoms should subside within a few weeks of beginning a NDRI prescription regimen.
Psychiatric medications come in all different forms. One specific type of psychiatric medication is the NDRI—or norepinephrine dopamine reuptake inhibitor.  
NDRI medications are highly effective for many people when prescribed for specific conditions. Keep reading to learn about NDRIs, how they compare to SSRIs, and whether the two medications can be used together.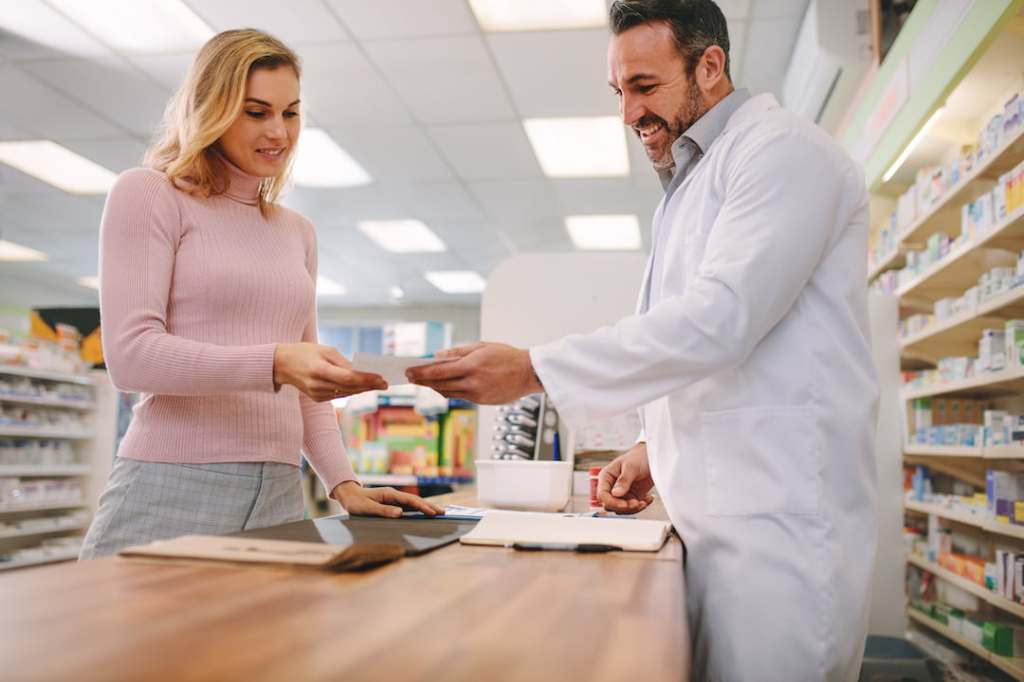 What Are NDRIs? What Drug Class Is a NDRI?
As stated above, a norepinephrine and dopamine reuptake inhibitor (NDRI) is an antidepressant medication that works to increase the amount of active norepinephrine and dopamine neurotransmitters throughout the brain. This is theorized to improve mood and mental functioning in many individuals.
Is Bupropion the Only NDRI Available?
Bupropion is the only NDRI that is FDA-approved for the treatment of depression but is not the only NDRI. Bupropion goes by the brand name Wellbutrin. Another available NDRI is methylphenidate, a controlled substance. Methylphenidate is primarily used to treat ADHD.
Additionally, stimulant medications can also be classified as NDRIs, thought their mechanism of action is such that they are more than reuptake inhibitors, which is one of the reasons they carry a federally controlled status. 
NDRIs are a unique and effective method of treatment for clients who respond well to them. But like other psychiatric medications, they aren't for everyone. If you're curious about whether a NDRI could help treat your depression or another condition, talk with your doctor or psychiatric provider about your options. 
Want to talk to a psychiatric nurse practitioner?
Start working with one of our top-rated providers. We have availability now and accept most major insurances.
NDRI vs SSRI: Are NDRIs Better Than SSRIs?
Selective serotonin reuptake inhibitors (SSRIs) are a commonly prescribed type of antidepressant, but they aren't necessarily better. They work to treat mental health conditions by increasing levels of serotonin in the brain—in a similar manner to NDRIs but with different chemicals being affected. 
A SSRI often has a broader range of uses compared , including the treatment of:
On the other hand, a NDRI is primarily used to treat depression. While a NDRI can be implemented as treatment for other conditions, they aren't often utilized as extensively as SSRIs. 
What Other Conditions Can a NDRI Treat?
Besides depression and ADHD, a NDRI can be used to treat: 
Narcolepsy

Chronic fatigue

Nicotine withdrawals and cravings

Parkinson's disease
NDRI Side Effects
While NDRIs can and do come with side effects, a particularly notable difference is the lack of sexual side effects NDRIs carry, which are common and often distressing for clients taking SSRIs. 
This doesn't mean that a NDRI won't cause side effects, but they are typically mild and tend to dissipate within days or a few weeks of use. The side effects of a NDRI can include: 
Headache

Dry mouth

Insomnia

Sweating

Loss of appetite 

Nausea

Vomiting 

Weight loss 

Anxiety 

Constipation
Less frequently, some people experience high blood pressure or thoughts of self-harm or suicide while taking an NDRI. While safe, long-term use of a NDRI can lead to discontinuation symptoms such as fatigue, irritability, and increased appetite, and return of previous symptoms if the  medication is stopped too quickly.
The best way to avoid any unpleasant side effects of a NDRI is to follow your psychiatric provider's instructions. When it's time to stop taking your NDRI, they will adjust your dosage to ensure you're able to taper off your usage safely. 
NDRI vs SSRI: Can They Be Used Together? 
A NDRI can be added to a client's treatment plan to augment the effects of a SSRI or improve symptoms beyond the use of a SSRI alone. But in a NDRI vs SSRI matchup, neither is superior. 
In fact, sometimes they may be used to counteract the side effects of each, to target symptoms that persist despite the use of the initial medication. If you're struggling to cope with the effects of depression, anxiety, or chronic fatigue or pain, your psychiatric provider may prescribe a NDRI to use on its own, or in addition to therapy if you haven't felt better with other treatments.