Meet our Providers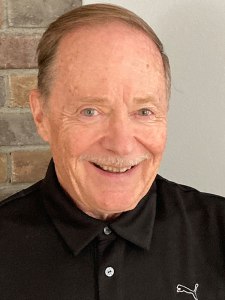 Accepting:
Beacon Health Options
ComPsych
Horizon Behavioral Health
Humana
Magellan
Multiplan
United Healthcare
Pending:
Self Pay Rate: $99
Michael Martin, LPC
Philosophy of Care
Michael Martin is a Licensed Professional Counselor Licensed in the state of New Jersey and is a Certified Clinical Trauma Professional. He has five years experience partnering with adults seeking help with anxiety, depression, managing bipolar disorders, borderline personality disorders, ADHD and PTSD symptoms. He completed his B.A. in psychology at Gannon University, and a Master of Arts in clinical counseling and psychology at William Paterson University.
Michael uses an eclectic approach to treatment, tailoring his approach to the needs of his client(s), often using more than one approach to treatment to attain the most successful outcomes.
Michael believes that establishing a trusting therapeutic relationship is the most important factor in achieving positive outcomes.  In order to accomplish this, Michael approaches clients with empathy and in a non-judgmental manner.
Education
William Paterson University
Master's in Clinical Counseling and Psychology
Specialties
Anxiety
Depression
Eating Disorders
Mood Disorders
Bipolar Disorder
PTSD
Self-Harm
ADHD
Accepting:
Pending:
Aetna
Beacon Health Options
ComPsych
Horizon Behavioral Health
Humana
Magellan
Multiplan
Tricare
United Healthcare
Self Pay Rate: $99
Alfy Jimenez, LCSW
Philosophy of Care
Alfy Jimenez is a Licensed Clinical Social Worker in the State of New York and New Jersey who has over 25 years experience working with adults, teens and families seeking help with relationships, depression, anxiety, trauma, anger management and substance use issues.
Alfy received a Bachelor of Professional Studies degree in Human Services from Audrey College and earned a Master of Social Work degree from The Silberman School of Social Work at Hunter College, where he specialized in Health and Mental Health with Individuals, Children and Families. 
Alfy utilizes strength based therapy, cognitive behavior therapy, motivational interviewing and trauma informed care approaches, with the caring, creativity and flexibility that will allow for a collaborative therapeutic relationship. 
Alfy cares deeply about helping people in their time of need and is very open and welcoming. 
Alfy offers services in both English and Spanish.
Education
Hunter College
Master of Social Work
Specialties
Relationships
Families
Anxiety
Stress
Depression
Anger Management
LBGTQIA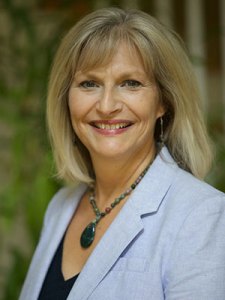 Accepting:
BCBS
Beacon Health Options
Cigna
ComPsych
Magellan
Multiplan
Humana
United Healthcare
Pending:
Self Pay Rate: $99
Marya Slater, LMFT, RN
Philosophy of Care
Marya Slater is a Licensed Marriage and Family Therapist and a Professional Registered Nurse. Marya obtained her Bachelor of Science in Nursing from New York University and her Master of Arts in Clinical Psychology from Pepperdine University. Her diverse educational background has enabled Marya to explore therapeutic issues through a broad lens. She maintained a private therapy practice in Manhattan for over 10 years. Marya is experienced working with individuals and couples.
Marya works from a psychodynamic perspective believing that underlying patterns of behavior can be addressed utilizing the therapeutic relationship as a vehicle for change. Rather than endorsing a singular methodology, Marya also utilizes techniques from other therapeutic perspectives such as cognitive behavioral therapy and solution-­‐focused approaches to help clients achieve short-­‐term goals while working to address deeper issues in order to live more satisfying, fulfilling lives.
Subscribing to the philosophy that all people bring unique perspectives and strengths to the therapeutic process, Marya strives to help clients recognize their own strengths and build on those assets within the framework of a supportive and nurturing therapeutic relationship.
Specialties
Couples counseling
Infertility issues
LGBTQ issues
Depression
Anxiety
Stress management
Grief/Loss
Chronic/terminal illness
Relationship issueNavigating life transitions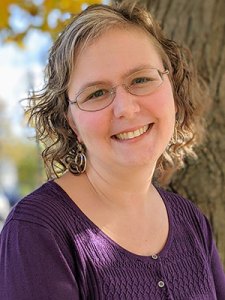 Accepting:
BCBS of NJ
Beacon Health Options
ComPsych
Humana
Magellan
Multiplan
United Healthcare
Pending:
Aetna
Cigna
Horizon Behavioral Health
Tricare
Self Pay Rate: $99
Monica Rodriguez, LPC
Philosophy of Care
Monica is a Licensed Professional Counselor in the state of New Jersey. We all need help or extra support at one time or another. Just as we take measures to care for our physical bodies, counseling helps care for ourselves mentally and emotionally. Monica is passionate about helping people find strength and peace as they navigate life's transitions and challenges. She has experience coming alongside others to process feelings of anxiety, depression, anger, and grief in order to attain a sense of balance and purpose. Monica completed her Bachelor of Arts in Psychology at James Madison University and earned her Master of Arts in Clinical Counseling from Columbia International University. 
Monica utilizes a holistic, strength and faith based teaching approach that values the unique experiences and perspectives of every individual she serves. She enjoys working with children, adolescents, adults, and couples. Monica listens and encourages so that clients both gain insight into unhealthy patterns and practice individualized coping skills to achieve their goals. She applies a variety of counseling approaches including cognitive behavioral therapy, mindfulness, Christian counseling, play therapy, and expressive arts.
Monica strives to establish a caring therapeutic relationship in a safe environment free of judgement. Change happens when we are ready and choose to step towards it, from the inside out. Monica is ready to support you in this process, accepting who you are as you become who you want to be.
Education
Columbia International University
Master's in Clinical Counseling
Specialties
Relationships
Depression
Mood Disorders
Christian Counseling
Mindfulness/Meditation
Anger Management
Self-Harm