Meet Our Providers
---
Allison Amick, MRC, LPC-A
Allison Amick, MRC, LPC-A has over 14 years of experience working in the mental health field. She received a Bachelor's Degree in Psychology with a concentration in Women's Studies from Winthrop University in 2004.  She received her Master's Degree in Rehabilitation Counseling from the University of South Carolina's School of Medicine in 2009. Allison began her career working with individuals diagnosed with Bi-Polar, Schizophrenia, Obsessive Compulsive Disorders, Panic Disorders, and various other diagnosis in a Psychosocial Clubhouse setting. She completed her graduate level internship at The Renfrew Center of North Carolina working as an intensive outpatient group and individual therapist for those with Eating Disorders. Allison has training in CBT and integrative modalities working with Anorexia Nervosa, Bulimia Nervosa, Binge eating disorders, and EDNOS. Allison has experience in crisis counseling, abuse recovery counseling, and recovery from traumatic experiences. She has experience counseling and placing people in careers of their choice to enhance their lives and wellness. Allison also spent four years as a researcher for the Department of Neuropsychiatry Division of Biological research through the University of South Carolina working on studies involving Schizophrenia and Addictions.  She has a holistic approach to therapy and tailors each counseling experience to the needs of the client.
In her spare time Allison enjoys spending time with her family, reading, listening to podcasts, meditation, studying holistic medicine, spending time outdoors and traveling.
Bonita Wheeler, LMSW
Bonita Wheeler has approximately 9 years of experience in working with families, children, adolescents, and adults with varying mental health diagnoses.  She received both her Bachelor's and Master's  degrees from Winthrop University in Rock Hill, SC. While at Winthrop, Bonita completed internships with the Rock Hill Solicitor's Office, Fresenius Medical Care, and the United States Attorney's Office.  She began her career at a Forensic Counseling Agency as an intake coordinator. Shortly thereafter, she began working with adults diagnosed with Bi-Polar Disorder, Borderline Personalty Disorder, Anxiety, Depression, ADHD, and PTSD at an outpatient treatment facility. Bonita's work with children, adolescents, and families continued as she began work with a therapeutic foster care agency.  She worked with youth diagnosed with ADHD/ADD, Behavioral issues, Bipolar Disorder, Oppositional Defiant Disorder, and emotional disturbances.
Bonita's experiences has yielded her skills in the following areas:
Parenting
Grief
Anger Management
ADHD
Coping
Family Conflict
Conflict Resolution
Self-Esteem
Emotional Disturbances
PTSD
ODD
Bipolar Disorder
Borderline Personality Disorder
She has training in Trauma Focused-CBT, DBT, Deescalation, and Advocacy.  She works from a collaborative framework and is client focused.
Bonita was born and raised in South Carolina.  She's worked in Rock Hill, SC; Fort Mill, SC; Charlotte, NC; Greenville, SC; Spartanburg, SC; and Columbia, SC. She is licensed only in South Carolina as a Licensed Master Social Worker.
In her spare time she enjoys time with her friends;, her toy poodle (Callie Wags), music, and movies.  She loves road trips, working out (especially Zumba), and working as an Independent Beauty Consult with Mary Kay.  "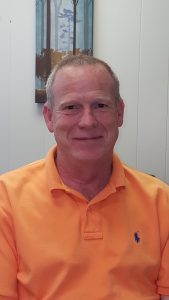 In network with:
BCBS
Cenpatico
South Carolina Medicaid
Select Health
Blue Choice Medicaid
Molina
Tricare
Cigna
Optum
PAI
Carlton Andrews, LPC, NCAC
Carlton Andrews has over 22 years of experience working in the counseling field. In 2005 he received his Master's Degree in Rehabilitation Counseling from the University of South Carolina's School of Medicine. He is a Licensed Professional Counselor as well as a Nationally Certified Addictions Counselor. Through his career he has primarily focused on those working to free themselves from substance use disorders as well as gambling, pornography and sex addiction. Carlton has worked extensively with couples, impaired professionals and others seeking to change habits and personality traits that hinder their happiness. One cornerstone for Carlton is helping his clients recognize, face, and overcome the fear often associated with having personal difficulties. While enjoying a focused, yet laid back approach, Carlton uses varied methods in his counseling practice. Among these are cognitive behavioral therapy , motivational interviewing, psychodynamic therapy and mindfulness. Carlton has facilitated continuing education trainings for other counselors and is an Adjunct Professor at the University of South Carolina's School of Medicine. He also has a special interest in using Skype and other internet tools to provide Distance Counseling to those that believe therapy may help, but for various reasons, are unable to get started. Currently Carlton is pursuing his goal of becoming a Licensed Supervisor for other Professional Counselors.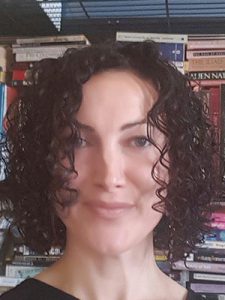 Chayah Stoneberg, Ph.D., MSW, MS, MA
Originally from the Pacific Northwest, Chayah is an adopted Southerner whose family now lives in South Carolina. She graduated from a dual PhD/MSW program in Literature and Social Work from the University of South Carolina in 2013, having previously taken Masters degrees in Psychology (New York University, 2005), and U.S. History (University of California, San Diego, 2003). Dr. Stoneberg's professional philosophy is one that celebrates the power & utility of Arts Therapy Techniques to help in the process of envisioning and accomplishing one's goals. Arts are Humanity's oldest form of individual and social healing, team building, and leadership development – Art always helps and never hurts no matter one's age, be it by role-playing, visual expression, poetics, literature, lyricism, or painting. Chayah's method is strength-based and solution-focused when working with clients, whether Individuals, Couples, Families, Community Organizations, or Groups. Specializing in educational and skills-building approaches when facilitating the identification of healthful goals; co-designing and supporting clients with the implementation of Arts and Humanities rooted strategies for meeting self-identified markers of success, practicing an evidence-based approach to planning and delivery of Arts & Humanities based interventions, co-creating and accompanying clients in their journey toward securing positive outcomes, employing  the latest research relevant to client-needs in order to offer trainings and tailored lessons for client-learning of proven techniques: all of these demonstrate Dr. Stoneberg's commitment to her promise that clients can experience sustained progress, health improvement and spiritual satisfaction through the therapeutic process of Artistic and Mindful collaboration. Dr. Chayah Stoneberg is the Artistic Director of Palliative Arts, a federally recognized 501(3)c that develops pain management curriculum and curriculum delivery training protocols in Palliative Arts for Allied Healthcare Professionals. Partnering with community groups to increase access to the Arts and Humanities, she most recently joined Thriveworks as an Arts Therapy consultant, community liaison, and counselor.
Arts & Humanities Based Interventions: Exploring Solutions and Acquiring the Creative Skills to Imagine and Manifest a More Meaningful Love-filled Life
Mindfulness & Behavioral Management: Gaining Acceptance and Power While Living with Changes, Adjusting to Personal and Family Healthcare Routines, Coping with Transitions in Identity Accompanying Human Development
Narrative & Bibliotherapy for Getting to Goals: Story Telling as the Therapeutic Process in Recovery from Self-Defeating Thoughts and Behaviors; Addressing the Needs of Binge Eating Survivors through Narrative Revisioning
Role Play & Attachment Based Therapy: Practice in Theatrical Techniques to Establish New Patterns and Extinguish Use of Outgrown Scripts
Palliative Arts: Growing Joy while Alleviating Suffering in the Experience of Chronic Disease and Comorbid Diagnoses
Medical Humanities for First Responders, Physicians, and Allied Health Care Professionals Seeking Stress Management Skills and Strategies to Improve Occupational Satisfaction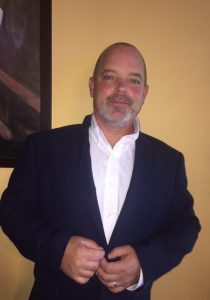 In network with:
BCBS
Cenpatico
South Carolina Medicaid
Select Health
Blue Choice Medicaid
Molina
Tricare
Cigna
Optum
PAI
James Fanning, LPC, MEd
James has spent years helping people identify what may be wrong in their lives and helping them develop a plan to address these problems. He has a Master's Degree in Rehabilitation Counseling from USC School of Medicine. He is licensed by the state of South Carolina as a Professional Counselor. He also has a Master's Degree in Education Administration from USC. James holds the designation of GCDF, Global Career Development Facilitator, so he can help with career decisions. In addition, James is a National Board Certified Teacher/Counselor.
James has spent the last 15 years working in High Schools and Middle Schools, while maintaining a Private Clinical Practice. He has extensive experience working with adolescents and young adults concerning behavior, mental health and substance abuse issues. Prior to working in schools, James worked at a multitude of mental health agencies with all populations including, Lexington Richland Alcohol and Drug Abuse Counsel, Department of Juvenile Justice, Department of Mental Health, Department of Social Services, Columbia Metro Treatment Center, and Three Rivers Treatment Center.
James's counseling theory is Solution Focused (what we need to do to feel better and how are we going to do it). Identifying these two items is the goal of therapy. James believes that the therapist/clinician relationship is paramount to success. Whatever the issues may be, there is definitely a process to address the issue and be happy and satisfied with life.
James loves spending time with his two teen aged children and his wife of 23 years.
►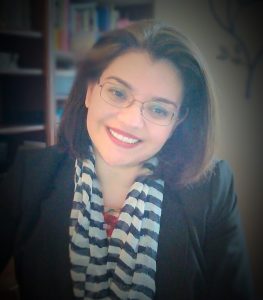 In network with:
BCBS
Cenpatico
South Carolina Medicaid
Select Health
Blue Choice Medicaid
Molina
Tricare
Cigna
Optum
PAI
Jessica Pena-Cabana, PhD, MEd, CSC, LPC-S, CFC
Founder & President, Therapist, Trainer, Instructor
Dr. Pena-Cabana has over 16 years of experience working with children, adolescents, couples, families, and adults with special needs and emotional issues. Dr. Pena-Cabana is trained as a National Certified Forensic Counselor (NAFC) and also in CBT, DBT, EMDR, Motivational Interviewing, Mindfulness, Solution focused, Play therapy, Grief and Loss, PTSD, and trauma. She is a member of AASECT/ Sex Therapist. She has work as a Clinical Director, Therapist, and Professor in NYC, Texas, and South Carolina. Dr. Pena-Cabana has the experience and ability to work with children with Autism, ADD/ADHD, oppositional behaviors, Anger Management, and trauma. Additionally, she provides therapy and supervision for Parenting, Grief and Loss, and Behavioral Problems and Families suffering from PTSD .
Dr. Pena-Cabana was trained in a Military setting to work with those suffering from various forms of PTSD, Anxiety, Addictions, Grief, and Depression. She is socially sensitive and able to work with diverse populations, including those who are monolingual Spanish, recent immigrants, and the LGBT population. Dr. Pena-Cabana has traveled extensively and has chosen South Carolina to be her home. She loves to travel, help people, and spend time with her family.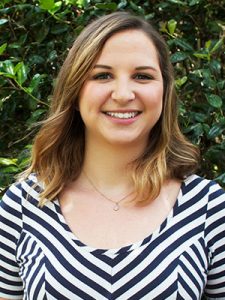 Margaret (Maggie) Malaney, LPCA
Margaret (Maggie) Malaney is a Licensed Professional Counselor- Associate working to obtain her full LPC license. Maggie received her Masters of Arts in Clinical Mental Health Counseling from South University in 2019. She received her Bachelors of Arts in Psychology from University of South Carolina in 2015. Originally from Ohio, Maggie has been interested in the counseling process since elementary school. Her passion has always been in the counseling field. Maggie is joining the Thriveworks team with over four years of experience working directly with survivors of sexual assault as well as experience working with substance abuse disorders. Maggie is interested in a wide range of mental health concerns and works to create a safe space for clients to feel comfortable sharing their truths. She truly believes in the power of the counseling process and loves to help others experience change and understanding through counseling. She loves to cook, swim, laugh, and spend time with her pets.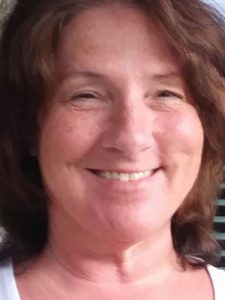 Nancy Hyman, LICSW
Nancy Hyman is a Licensed Independent Social Worker with 30 years of experience in the mental health field. She graduated with a Bachelor degree in psychology from Appalachian State and a Master's degree from the University of South Carolina. She worked two years to earn an advanced license to practice independently. Nancy has provided treatment for individuals and relationships helping to teach skills to regain happiness. She provides assessment, education and referrals for medications. Nancy focuses on teaching Cognitive Behavioral Therapy and Brief Solution Focused Therapy which are practical with homework Her clients' have described her as non-judgmental and relatable. Nancy can help you to learn real solutions in a safe environment.
Olivia Sitton, MA, LPC/A
Olivia was born and raised in Greenville SC. She graduated from the University of South Carolina obtaining her Bachelor's Degree in Psychology in 2016. She continued her education at South University and recently obtained her Master's Degree in Clinical Mental Health Counseling. Olivia is currently a Licensed Professional Counselor Associate and working towards obtaining her full LPC License. Olivia has been working in the mental health field for many years working with a variety of populations such as children, adolescents, young adults, adults, and senior citizens in different settings such as inpatient, residential, group homes, and outpatient. Olivia has experience working with children and providing 1:1 therapy to children diagnosed with Autism and also working with adolescents, young adults, adults who suffer from mental health issues. She has experience working in group settings while also working one on one with a client. Olivia has worked with clients who have a diagnosis of Schizophrenia, Bipolar Disorder, ADHD, Substance Abuse Disorder, Depression, among others.
Olivia aspires to help clients overcome a difficult time in their life, so that they can once again live purposeful, joy-filled life, while honoring their past. She has worked with clients who suffer from trauma, anxiety, anger, lack of coping skills, behavioral issues, ADHD, self-harmful, school issues such as bullying, and learning disabilities. She is committed to continue to educate herself in gaining more knowledge and skills to best help her clients. Olivia has a passion for helping clients get back to a happy place and to help them reach the goals that they have for themselves.
If you are ready to make a change in your life, or simply just want someone to talk to and be a listening ear, please feel free to reach out.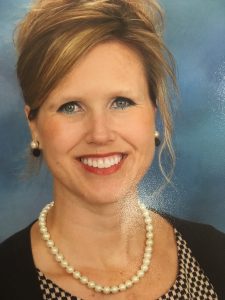 In network with:
BCBS
Cenpatico
South Carolina Medicaid
Select Health
Blue Choice Medicaid
Molina
Tricare
Cigna
Optum
PAI
Rachel Long, PhD, NCSP, LPES
Dr. Long earned a bachelor's degree in Experimental Psychology, a master's degree in School Psychology, and a doctorate in School Psychology from the University of South Carolina. She is a practicing school psychologist, an instructor in psychology at the University of South Carolina and an adjunct faculty member in the Social and Behavioral Sciences Department at Midlands Technical College. Dr. Long has ten years of experience working with children, adolescents and adults suffering from a range of difficulties, including anxiety, depression, trauma, anger, and oppositional defiance. She also has worked extensively with individuals diagnosed with autism, ADHD, learning disabilities, and severe emotional disturbance, and with parents, providing coaching and parenting strategies that promote healthy relationships and family functioning. Dr. Long is a native of South Carolina. In her spare time, she enjoys being in the outdoors and spending time with her family and friends.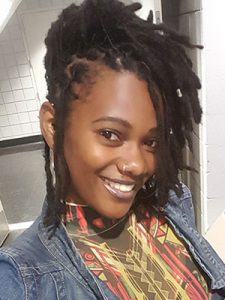 In network with:
BCBS
Cenpatico
South Carolina Medicaid
Select Health
Blue Choice Medicaid
Molina
Tricare
Cigna
Optum
PAI
Shambricka D. North, LISW- CP
I know that for many people the hardest part of therapy is picking up the phone to ask for help, I want to thank you for taking that first step. Choosing the right person to help is a very individual process, and time after time the best predictor of successful counseling or therapy has been shown to be the quality of the relationship between the therapist and the client. If you feel confident that my training, approach to therapy, and personality are the right match for you, we will discuss our options regarding treatment.
The therapeutic process can vary, some clients meet their goals in a few sessions, others may come for several months, and others longer Because each client is a unique individual, there is no single 'right way' for therapy to proceed. I strive to build a strong rapport with my clients.
I enjoy working with diverse populations, including adults, children, families, couples, recent immigrants and the LGBT population. Using contemporary modalities such as Play and Expressive Art Therapies.
I use different types of therapy that may vary based on my client's preference and needs. I most often use solution focused and trauma-informed cognitive behavioral therapies with my clients. I believe that as a clinician it is my goal to help you find the answers you need to help yourself.
ADHD/ADD
Anger Management
Behavioral Issues
Career Counseling
Chronic Impulsivity
Codependency
Coping Skills
Divorce
Domestic Abuse
Domestic Violence
Eating Disorders
Emotional Disturbance
Family Conflict
Grief
Infidelity
Life Coaching
Oppositional Defiance
Parenting
Peer Relationships
Relationship Issues
School Issues
Self Esteem
Self-Harming
Sex Therapy
Sexual Abuse
Suicidal Ideation
Trauma and PTSD
Women's Issues
A little about me~ I was born and raised here in Columbia, South Carolina. However, I obtained my Bachelor Degree in Social Work from Coppin State University, Baltimore, Md and Master of Social Work from the University of New England, Portland, ME. I am licensed in both Washington, DC and the State of South Carolina as a License Independent Social Work-CP. I have experience working in Urban areas such as Baltimore and Washington, DC.
In my spare time I enjoy listening to music, watching movies, traveling and spending time with my family.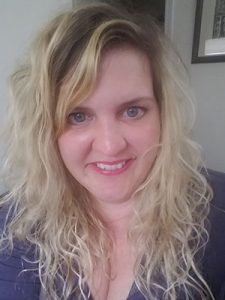 Tamara Grimm, LISW-CP, PhD Candidate
Tamara is an Ohio native who moved to Columbia in summer of 2017 to complete her PhD at the University of South Carolina, College of Social Work. Tamara's research area is gender related health disparities in both physical and mental healthcare. Specifically, she investigates system and provider level factors that lead to inequitable outcomes for female patients served by the US healthcare system. She received her Bachelor's in Psychology & Comparative Religion, with a minor in Women's Studies, from Miami University in Oxford, OH, in 2003. She received her Master's in Social Work from the University of Cincinnati in 2006. Tamara is also a 200 hour registered yoga teacher (RYT) and a Level 1-2 reiki practitioner.
Tamara has a breadth of professional experience, including sexual assault victim advocate, case management, clinical supervision of case management teams, psychotherapy and healthcare administration. She also currently teaches at the University of South Carolina.
Tamara's approach to counseling is patient centered, holistic and evidence based. She believes that every individual is unique and holds the keys to their own treatment success. In her free time, Tamara enjoys outings with her dog Harry, teaching yoga and traveling.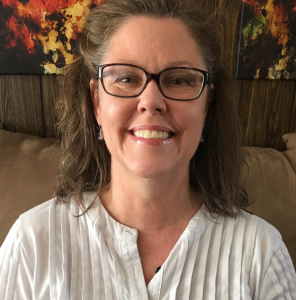 In network with:
BCBS
Cenpatico
South Carolina Medicaid
Select Health
Blue Choice Medicaid
Molina
Tricare
Cigna
Optum
PAI
Debra Maxwell, LPC, MA
Originally from Louisville KY, Debbie landed in South Carolina almost four years ago, bringing with her over 25 years of experience working in the mental health field. Debbie received her BS degree through Tennessee State University, and her Masters in Clinical Psychology at Middle Tennessee State. She then left Tennessee and traveled around a bit, living in Arizona and then Colorado before heading back east. Debbie has worked in a variety of settings including outpatient clinics, emergency rooms, and with a mobile crisis team.
Her eclectic approach to therapy includes and combines components of CBT, DBT, TF/CBT, CPT, Motivational Interviewing, Reality Therapy, SFCT, REBT, UP, Mindfulness, and crisis intervention. Debbie has worked extensively with personality disordered clients and the chronic and severely mentally ill population. She has worked with all age groups but primarily with adults, and more recently older adults. She has experience in program design and management, case management, assessment, and both individual and group therapy. Debbie enjoys accompanying clients on their individual journeys towards wholeness and happiness, with hopefully sharing some smiles along the way.
In network with:
BCBS
Cenpatico
South Carolina Medicaid
Select Health
Blue Choice Medicaid
Katy Linich, Ed.S, NCC, LPC
Kathryn (who goes by Katy) is a licensed professional counselor (LPC) in the state of South Carolina and a nationally certified counselor (NCC) from the National Board of Certified Counselors. She earned her BA degree in Psychology from Clemson University, and went on to complete her Education Specialist (Ed.S) degree in Counselor Education with an emphasis in marriage, couples, and family counseling, from the University of South Carolina. In addition to working as a counselor, Katy is currently pursuing her PhD in Counselor Education and Supervision at USC. Her research interest is grief counseling and adjustment to an acquired physical disability.
She has worked with many different populations and all ages. Her most recent and extensive work experience is as an outpatient family therapist with children ages 4-18. However, she also has experience and specialized training in working with adults and couples. She also spent over a year with the SC Commission for the Blind, helping consumers process their adjustment to life with a visual impairment. She has treated individuals with depression, anxiety, addictions, bipolar disorder, borderline personality disorder, grief and loss, adjustment concerns, anger management, and other mental health concerns. She works hard to create an open, easy-going, and honest environment where clients feel they are valued and understood. Katy sees past the surface to appreciate and build on the strengths of every client. In her (rare and precious) free time, Katy can be found listening to true crime/investigative journalism podcasts, snuggling with her dog, trying new recipes, and/or traveling for conferences and visits to loved ones.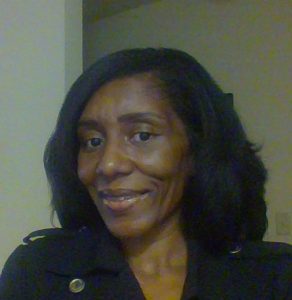 In network with:
BCBS
Cenpatico
South Carolina Medicaid
Select Health
Blue Choice Medicaid
Molina
Tricare
Cigna
Optum
PAI
Tarsha Jobe, LPC
Tarsha Jobe is a Licensed Professional Counselor with been providing therapeutic services to children, teens, adults, couples and families since 1996. Tarsha has provided therapy services in the home, outpatient mental health facility, inpatient psychiatric facility and in the school setting. Tarsha has experience counseling, children, adolescents, adults, families and couples.
In addition, Tarsha has at least 18 years post master's degree experience conducting clinical assessments, providing case management services, crisis services and individual/group/family therapy to children, adolescents and adults in an inpatient setting, outpatient setting and in-home setting.
Tarsha has a broad and unique base of experience counseling children and adolescents. Areas of emphasis with children include mood disorders, posttraumatic stress disorder, conduct disorder, attention deficit hyperactive disorder, schizophrenia and psychosis. Tarsha also has significant experience working with children and adolescents who have experienced developmental delays, varying degrees of trauma, various types of physical and/or sexual abuse, abandonment and/or neglect and dysfunctional family systems.
Tarsha sees adults for a variety of reasons including divorce, relationships, grief, depression, anxiety, trauma, life changes, etc. Tarsha strives to create a safe and nurturing atmosphere in which individuals can be supported in their efforts to change and grow as well as become reconnected to their strengths and dreams.
Kiaya Demonbreun, MA
Kiaya Demonbreun received her B.A. In Anthroplogy at Wake Forest University. She is currently earning a Master's degree in Counseling from Colorado Christian University. Kiaya is committed to working with adults, children, couples, and families from all population groups. She is committed to gaining knowledge, skills, and expertise needed to aid others in improving their life quality. Kiaya aspires to become a Licensed Clinical Professional Counselor.
Kiaya enjoys spending her leisure time with her boyfriend and their friends, as well as with her dog. She is Native to Columbia, SC. When she is not at Thriveworks, Kiaya works as a Medical Assistant/ Scribe.
In network with:
BCBS
Cenpatico
South Carolina Medicaid
Select Health
Blue Choice Medicaid
Sally Pitts, LPCA
Sally Pitts is a Masters of Counseling candidate from Wake Forest University. She received a Bachelors of Arts in Psychology from the University of South Carolina in 2014. Sally is originally from Washington, DC but after loving her time at USC she decided to make Columbia her home. When not at Thriveworks, Sally is a Veterinary Technician and loves her time spent helping animals. She hopes to one day become licensed in Animal Assisted Therapy. She is committed to helping all populations and to learning from those around her.