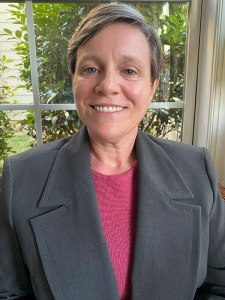 Self Pay Rate: $129
Brandy Smith, Licensed Psychologist
Philosophy of Care
Brandy Smith is a Licensed Psychologist in the state of Alabama with 13+ years post-doctoral experience. She was trained as a generalist and earned her Ph.D. in Counseling Psychology from University of Memphis. Brandy works with adults and approaches clinical work collaboratively: meeting clients where they are at and working together to reach their goals. She is well-trained to address diversity broadly defined, especially with concerns related to gender, sexual orientation, and race. Those are not the only areas of diversity experience and do not have to be the primary focus, but if diversity is relevant to include within best serving you, she is skilled in doing so.
Brandy views counseling as a collaboration between the client as the expert on their life and her as the expert on how to enhance mental well-being. Together, they identify goals and when needed break goals down to smaller sub-goals so that clients have identified, achievable steps/tasks they can work on between meetings to achieve desired change(s).
Brandy conceptualizes clients from a strength-based perspective and incorporates empowerment where relevant. While work in sessions is important, it's work between sessions that will reap the greatest gains! She looks forward to the opportunity to enhance your coping and quality of life.
Education
University of Memphis
Ph.D. in Counseling Psychology
Specialties
Diversity (sexual orientation, gender, race/ethnicity)

Relationship concerns

Depression

Anxiety

Body image/eating concerns

Trauma

Including sexual assault

Grief and loss

Empowerment

Including navigating systems
LaKendra Grimes, LICSW
Philosophy of Care
LaKendra Grimes is a Licensed Independent Clinical Social Worker (LICSW) who has worked with diverse populations for over 18 years. She has a passion for helping those in marginalized communities, especially teens, adults, and seniors who are experiencing the stigma related to chronic disease, aging, and sexuality-based topics.
She earned her Bachelor's degree in Social Work from the University of Missouri—St. Louis and her Master's degree in Social Work from Arizona State University. LaKendra approaches the therapeutic relationship collaboratively with a person-centered approach. She relies on compassion to provide trauma-informed care using eye movement desensitization and reprocessing (EMDR), cognitive behavioral therapy (CBT), along with other techniques to help individuals and couples achieve their goals.
LaKendra seeks to establish a relationship rooted in respect, committed to providing a warm and non-judgemental space. She will challenge, encourage and empower you to become your best self through goal identification, action, and assessment. LaKendra is a passionate Social Worker ready to walk alongside you in your journey towards healing.
Education
Arizona State University
Master of Social Work
Specialties
Anxiety

Depression

Coping Skills

Grief

Trauma and PTSD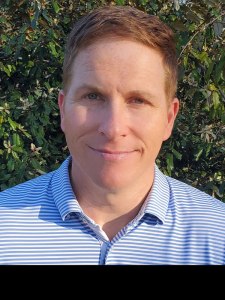 Self Pay Rate: $99
Mitch Tarver, LCSW
Philosophy of Care
Mitch Tarver is a Licensed Clinical Social Worker (LCSW) in the state of Alabama who has more than 10 years of mental health experience providing services to adults experiencing problems related to depression, anxiety, anger management, co-dependency, and occupational or workplace issues.
He received his Master's degree in Social Work in 2011 from the University of Alabama in Tuscaloosa and utilizes supportive, strength-based, solution-focused, and cognitive-behavioral therapeutic (CBT) approaches to tailor therapy to the needs of the client. Mitch is a proponent of adequate mental health services for all and believes that everyone is capable of change and improvement.
Mitch is interested in assisting you in reaching your goals by building on your strengths, identifying new and creative ways to adjust to difficult situations and circumstances, and helping you align your actions and decisions with your values.
Education
University of Alabama
Master's in Social Work
Specialties
Depression

Anxiety

Stress Management

Anger Management

Addiction

Codependency

LGBTQIA

Occupational/Workplace Issues
Pamela Pierce, LPC
Philosophy of Care
Pamela Pierce is a Licensed Professional Counselor (LPC) who specializes in treating anxiety, depression, anger, and behavioral issues in youth and adults. Pam has 7 years of experience working with at-risk adolescents and adults with severe mental illness in a behavioral health setting. She has a passion for collaboratively assisting individuals working through their anxiety, depression, and anger. In Pam's experience, behavioral issues tend to stem from an underlying issue.
Pam completed her bachelor's degree in Family and Consumer Sciences from Jacksonville State University and her Master of Science (MS) in Mental Health Counseling at Walden University. She also holds a post-graduate degree in Play Therapy from Capella University. She has 6 years of experience in Child Development.
Pam's main goal is to provide you with support and encouragement. She believes that a compassionate ear is helpful in healing. Her theoretical approach to counseling is integrative, utilizing person-centered, cognitive-behavioral, solution-focused, and reality therapy. Pam is open to learning about your identity and experiences by providing a safe, welcoming, and judgment-free atmosphere. She likes to meet you where you are to help bring clarity to your presenting problem.
Education
Walden University
Master's in Mental Health Counseling
Specialties
Anxiety

Depression

Anger

Behavioral Issues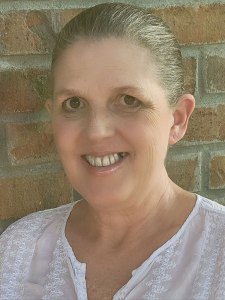 Self Pay Rate: $99
Ruth Ware, LPC
Philosophy of Care
Ruth Ware is a Licensed Professional Counselor in the states of Alabama, Mississippi, and Virginia.  She is also Board Certified in Telemental Health.  Ruth has 25+ years of experience helping adults and those with issues related to depression, anxiety, life transitions, and addictions issues find their way back to the road of recovery and happiness.  She completed her Bachelor of Science in Psychology at Oklahoma State University and received a Master of Human Relations from University of Oklahoma.  She also has a Master of Business of Administration.
Ruth utilizes collaborative, strengths-based, solution-focused, cognitive behavioral, mindfulness based and experiential approaches to therapy to assist clients to meet their treatment objectives.  She remains mindful of individual differences and needs in the process and brings years of experience that allow flexibility and alternatives to meet the needs of each individual.
Ruth believes in meeting her clients where they are at the moment.  She strives to help them to experience a therapeutic relationship that will allow them to grow and change in the direction they wish to go in their life.
Education
The University of Oklahoma
Master of Human Relations
Specialties
Anxiety
Depression
EMDR
CBT/DBT
Sleep Issues
Addictions
Adjustment Issues/Life Transitions
Military/First Responders
Grief/Loss
Trauma