Learn more about our highly skilled and friendly counselors at Thriveworks Counseling in West Lake Hills, TX.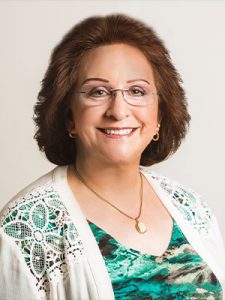 Barbara Wood, LCSW, LCDC
Barb is a Licensed Clinical Social Worker and Licensed Chemical Dependency Counselor. She earned her Masters of Social Work from Texas State University in San Marcos.  She has also served in the Navy Reserves.  She uses a multi-modal approach to healing and she endorses a holistic path toward balance that includes meeting the client where they are with Mindfulness, Cognitive Behavioral Therapy (CBT), Strength Focused Therapy, and Positive Psychology.  She uses empathy to help people from diverse cultures work through life challenges with the goal of mind-body-spirit balance.
She works with individuals in all phases of addiction recovery, including dual diagnosis.  Her passion is helping individuals regain the confidence and trust that was lost due to a myriad of core issues that contribute to addiction.  She believes that addiction is a family system disease and she will help significant family members navigate and understand the nature of their loved one's struggle.  Barb also works closely with the LGBTQ community, especially individuals and their partners struggling with gender identity challenges.  She also has extensive experience with grief and loss and difficult life transitions caused by cognitive decline and Alzheimer's.
Barb's areas of expertise:
Adults ages 18+
Addiction
LGBTQ (gender identity and their partners, gay, and lesbian)
Grief and loss
Relationship Issues
Divorce
Couples therapy
Codependency
Self-esteem
Spiritual counseling
Aging and end-of-life issues
Dementia
Alzheimer's support
Geriatric issues
Life adjustments and transitions
Click here to find out if this provider takes your insurance.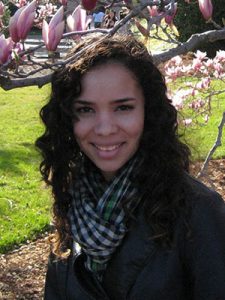 Shenira Becker, PsyD, LP
Dr. Shenira Becker is a Licensed Psychologist providing psychological testing services at our West Lake Hills and Georgetown offices. She obtained her Master's and Doctorate degree in Clinical Psychology from The Chicago School of Professional Psychology in Washington, D.C. She completed an APA-accredited internship at the Texas Juvenile Justice Department where she provided trauma-focused therapy and conducted forensic risk assessments for court-involved youth. Dr. Becker completed her post-doc hours at The Central Texas Veterans Healthcare Administration, where she was trained in Cognitive Processing Therapy and specialized in the treatment of Posttraumatic Stress Disorder due to Military Sexual Trauma.
Dr. Becker is experienced in conducting psychological assessments with a variety of populations including adolescents, adults, and geriatrics. For clients seeking psychological assessment, Dr. Becker can complete formal testing and comprehensive reports in the following areas:
ADHD
Learning disabilities
Behavioral problems
Intellectual functioning
Personality and emotional functioning
Fitness for Duty
Click here to find out if this provider takes your insurance.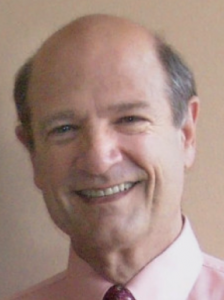 Michael Schwartz, MD
Dr. Schwartz is board certified in Psychiatry and is a Distinguished Life Fellow of the American Psychiatric Association. He is professor of both Clinical Psychiatry and the Humanities in Medicine at Texas A&M and has published and co-published numerous books and papers in these fields. Dr Schwartz will be seeing adults and couples at our office and through Telemedicine for psychotherapy as well as for medication management.
His specialties include:
ADHD
Addiction
Alcohol abuse
Anxiety
Bipolar Disorder
Couples and Marital Relationships
Trauma and PTSD
Dementia
Deprescribing
Depression
Dual Diagnosis
Eating disorders
Gender Identity
Hoarding
Impulse Control disorders
LGBTQ issues
Medication Management
Mood disorders
Obsessive Compulsive (OCD)
Personality disorders
Phobias
Problematic sexual behavior/porn
Psychotic disorders
Self Esteem
Sexual abuse
Sexual dysfunctions
Sleep issues
Substance Abuse
Click here to find out more about his work and research.
Click here to view an interview with Dr. Schwartz.
Click here to find out if this provider takes your insurance.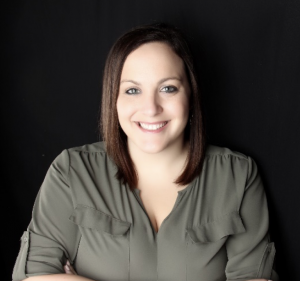 Rachel Rochman, LPC
Rachel Rochman is a Licensed Professional Counselor with a masters in Marriage and Family Therapy from the University of Central Florida. She works with individuals, couples, and adolescents.
Rachel has worked for many years with adolescents who are experiencing depression, anxiety, anger, low self-esteem, opposition/defiance, and family issues. She places emphasis on incorporating the family into most adolescent therapies. The family will work on skill building in the areas of communication, conflict resolution, setting and following home expectations and responsibilities, among others.
Rachel also enjoys working with young adults in college or making challenging transitions in their lives, as well as with adults and couples in the areas of adjustment, depression, anxiety, substance abuse, life transitions, and overall wellness.
Rachel uses a person-centered and solution-focused approach with her clients. She utilizes cognitive behavioral therapy and motivational interviewing to help narrow in on your strengths and motivations for change. She then incorporates your individual skills, interests, and preferences into the work you do together.
Rachel's specialties include:
Couples & Family Counseling
Anger management
Adolescent misconduct
Adolescent problems with sexuality
Depression & Anxiety
Mood disorders
Abandonment
Trauma / PTSD
Divorce / Life transitions
Physical/sexual/emotional abuse
Personal growth
Substance abuse
Click here to find out if this provider takes your insurance.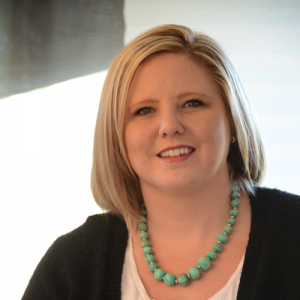 Stephanie Arsenault, LPC
Stephanie Arsenault has many years of experience working with children, teenagers and their families. She can help your family work through difficult life events such as divorce and issues of custody. She can help your child find relief from the depression and anxiety that makes them feel left out and feel "different." She can help your family cope and manage the challenges of ADD/ADHD, ODD, autism, and attachment disorder. The link between neuroscience and behavioral disorders is of particular interest in her practice.
Stephanie coaches families to help them build the skills needed (and relied upon) when a child is in crisis. She believes the family is a system in which all members benefit when the experiences of both the child and the people who are important in their lives are understood.
With her help, families learn how to support and relate with each other in the best manner possible for the highest potential outcome.
Stephanie's approach to therapy combines strength- and client-centered approaches. She utilizes play therapy with younger clients, which helps them to communicate even if they are unable to use words to explain their experiences. She applies frameworks such as motivational interviewing, cognitive behavioral therapy, family systems and narrative therapy to help her clients set goals and work through the blockages that keep them from success.
Psychological testing is often beneficial to therapy outcome. Stephanie works closely together with Dr. Maria Pasqualetti, a licensed psychologist in our office, on the appropriate testing for your child.
Click here to find out if this provider takes your insurance.
Stephanie is available for Online Counseling
►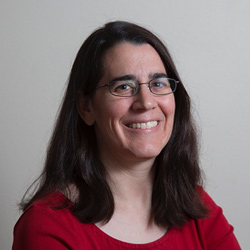 Andrea Greebon, LPC, BCB
Andrea Greebon is a Licensed Professional Counselor and a Board-Certified Biofeedback Therapist. She has 10 years of experience working with individual adults. She has a Masters of Science in Counseling from University of North Texas in Denton.
Andrea invites you to start seeing yourself in a new light. She believes you already have the answers you need within yourself, and she is honored by the opportunity to help you find those answers. She believes her job is to help you find your strength and resilience so you can become the person you want to be.
Andrea's specialties include:
Anxiety, Stress and Worry
Panic/Panic Attacks
Phobias
Depression
Grief
Life Transitions
Career Counseling
Workplace Issues
Parenting
Self-Care
Life Coaching
Click here to find out if this provider takes your insurance.
Andrea is available for Online Counseling
Ask Andrea:
Why did I choose to specialize in biofeedback?
I chose to specialize in biofeedback because, in addition to enjoying the insight and healing that can come from traditional talk therapy, I like things that can be measured. Biofeedback provides concrete information to both therapist and client so we know what is working and what is not. I like that, and a lot of my clients appreciate that, too. Many people I work with cope with a variety of health concerns, and biofeedback can help people gain control over their physical symptoms. Biofeedback also can increase people's awareness of the mind/body connection. I believe when this connection is strengthened, clients have more opportunity for change, growth, and healing. Biofeedback is non-invasive. And last, but certainly not least, clients can take what they learn in the therapy office and transfer that knowledge to everyday life, which can lead to restored balance and better health.
How would I describe my personal style?
I would describe my personal style as collaborative. I prefer to focus on what you want to accomplish through the therapy process -- not on my agenda or what I think you should do. ("Shoulds" are so dangerous.) I tend to think of myself as pretty laid-back and informal. That said, however, I also am always keeping the end goal in mind (e.g., why you came to therapy in the first place). I'm naturally curious about people and tend to view myself, at times, as more of a detective than anything else. I am patient. And last, but not least, I consider myself to have a pretty good sense of humor, and I like to bring that into my work when appropriate. Humor can illuminate ideas or beliefs people hold that are erroneous. More than that, however, is that laughter can be immensely therapeutic.
What types of client do I love to work with and/or work well with me?
I enjoy working with clients who are motivated to understand themselves and who are willing to make changes in their lives if they think it is going to be helpful to them to do so. I enjoy clients who are curious. And I like working with clients who are willing to take responsibility for their "stuff," whatever it may be -- people who are willing to work with reality rather than fight against it.
What inspires me?
I'm inspired by a lot of things. I'm often inspired by my clients. Many have been through incredibly difficult experiences, and yet they have survived and even thrived as adults. The courage and conviction of others inspire me to do what I can to make the world a better place, to make a dent in some small way in what, at times, can seem a very fearful and angry place. Acts of kindness move me and inspire me to spread kindness as much as I can. And music inspires me in that it reminds me that we are not alone in our thoughts, feelings, and experiences. And music often just makes me happy.
Why did I choose to work in this office?
I chose to work in this office because I wanted to be part of a team that was dedicated to helping people reach their goals. I wanted to work with people who are passionate about what they do for a living and people with a variety of experience and specialties so I could keep learning. I believe in being a lifelong learner and in having a "growth" mindset. And I wanted to work in an office where the management and staff are committed to doing what works. For example, if a policy does not work, change it!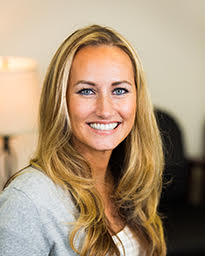 Jennifer Heggem, MA, LPC
Jennifer Heggem is a Licensed Professional Counselor who received her Master's degree in Counseling Psychology from Bethel University and her undergraduate degree in Psychology with an Emphasis in Marriage and Family from Northwestern College, both located in St. Paul, MN. Her passion in life is to help individuals succeed and live the best lives possible.
Jennifer has spent several years working in organizations with individuals, couples, and families experiencing depression, anxiety, crisis situations, relational problems, life transitions, self-harm, substance abuse issues, and suicidal thoughts. Jennifer also previously worked as an educator for 10 years, working with children with behavioral issues, as well as learning disabilities, ranging from ages five to seventeen. Additionally, Jennifer has worked with several agencies counseling individuals who have experienced physical, emotional, and sexual abuse.
Jennifer is also a provider for the New Ways for Families program, which is a structured parenting skills method intended to reduce the impact of conflict on the children in potentially high-conflict divorce and separation cases. It can be used whenever a parent or the court believes one parent needs restricted parenting time (supervised, no contact, limited time), at the start of a case or any time a parent requests it, including after the divorce. Jennifer's approach is oriented towards Cognitive-Behavioral, Attachment, Family Systems, Solution-Focused, and Intimacy/Relational theories.
Jennifer's specialties:
Children ages 6-17, College-Aged Students, Adults, Couples and Families
Anxiety/Depression/Mood disorders
Stress Management
Dating/Couples/Family Relationship Issues
Divorce/New Ways for Families provider
Women's Issues
Personal Growth
Self-Esteem
Grief and Loss
Life Transitions
Click here to find out if this provider takes your insurance.