Life Coaching – Therapists, Counselors and Coaches in Austin
Although counseling concentrates on the "clinical" side of the life experience, the focus of coaching is setting and achieving life goals.
Our professional life coaches will partner with you regarding topics including:
Setting and working toward goals
How to network and interact with people of varying personality types
How to make a great first impression (excellent for personal and professional relationships)
Knowing your value
How to follow through on your intentions and promises
Working through adversity
Creating a healthy work-life balance
Introduction to Thriveworks Austin Life Coaching
Suppose your life could be transformed in an instant. What would be the first thing that you'd do? Would you travel? Would you pick up and move to another city, state or country? Would your day-to-day life be different? Would you feel differently? Life coaches call those questions the, "Miracle Questions."
It is a technique frequently applied in counseling and life coaching. Figuring out the answers to these questions has the ability to empower you to discover precisely how you really wish your life to be and to determine what is most important to you.
Most people get bogged down in the overdone activities of day-to-day life."
We get frustrated, bored, unhappy, exhausted, and unable to even remember the goals that we set for ourselves. We simply are making an effort to make it to the end of each week. We used to hold on to a dream for how we would like our lives to turn out, but now we do not have a clue how or where to even start to accomplish this.
Establish Goals, Attain Them, and Mature into Happiness
Were you incapable of coming up with answers to the miracle questions? If so, you are certainly not the only one. Many people have a hard time seeing the bigger picture in life and making the changes that bring them closer to their dreams. Life coaching can help you with this.
While attempting to reach one of your goals, one of the most powerful things you can do is identify the obstacles that are clogging up your route to success. As life coaches, we have the ability to help you in figuring this out and to develop a strategy for finding a way to bound over the obstructions. When you set out to make lasting changes in your life and begin to truly understand that this is actually attainable, things will begin to change swiftly, and progress will come into view as not only tangible but inevitable.
Thriveworks Austin life coaches are leaders in the profession. They have experience guiding people in carrying out their objectives and reaching their dreams. We all encounter hardships on our path to achievement, such as emotional, financial, and psychological problems. Having a qualified life coach to help you through the difficulties you might face could be the first in a series of great decisions.
Be Careful When Seeking an Austin Life Coach
In addition to life coaches, there are health coaches, personal coaches, and physical fitness coaches. It is a trend to use the term "coach" to keep away from needing any professional licensure. There is no overseeing body that oversees those referring to themselves as a "life coach." This means that anybody in Austin at all can call him or herself a life coach without having any education or experience in this industry.
You can see how this is becomes a problem. People are looking for help, and instead find a quack looking to fleece you for your hard-earned income, giving you little to nothing in return."
When you first started your research for an Austin life coach, you were probably inundated with a flood of information. Everyone claims to have the secret answer. Finding an ideal coach in Austin who is both skilled and reputable can be a frustrating process.
You can end your search right here, on this page. Thriveworks offers accomplished, accredited, and professional life coaches ready to help you attain your lifelong ambitions. Thriveworks has helped many individuals just like you realize their dreams. Let us do the same for you.
Austin Life Coaching Focuses on Your Growth
Therapy generally helps people to move from hurt to healing. Counselors and other mental health professionals can use certain scales to evaluate this (for example, -5 being incredibly unpleasant, and 0 being neutral).
Our lives comprise so many different facets, and we have the opportunity to excel or experience extreme dissatisfaction in each one. Even if we cannot see this in ourselves, we see people who demonstrate this every day. A politician, A-list actor, successful business owner or a hot-shot entrepreneur can all can be excelling in the spotlight, and then unexpectedly have their lives crumble, also in the spotlight.
In life coaching, there are various aspects of life that we examine to gauge a person's level of satisfaction. In each category, a certain rating can be offered, from 1 to 10.
These categories include:
Living environment
Career
Money
Health
Social life and family
Romance
Personal growth
Leisure and entertainment
Where would you rank your own life in each of these categories? Do you feel stagnant in a particular category and don't know not move forward? If you don't rate yourself not ranking at a 10 in all categories (or even in one category) take heart — are not the exception. While we might achieve a 10 on one point in a certain category, the very next day (or even in the span of a single moment) we could very well take a nose-dive down to a 1. Being unexpectedly laid off from a job, the unexpected passing of a friend or family member (or even a pet), deployment to a war zone — life has a knack of pitching us from our course. Even without experiencing a serious tragedy, it's not uncommon for someone to not be performing at a 10 in any category.
Renowned psychologist Erich Fromm once wrote (ignore the English language's lack of gender neutrality):
Man always dies before he is fully born."
Even though this might come across negative, it is actually a fairly optimistic assessment. We will never wholly realize our full potential. There is always more we can aspire to, more than we could ever hope to accomplish in our short time on earth.
Life is limitless, so why do we put such harsh limitations on ourselves? Build a relationship with a Thriveworks Austin life coach and learn how to remove those self-imposed barriers.
Let's Get To Work: Your First Life Coaching Session within 24 Hours
At Thriveworks Austin Life Coaching, we draw substantial amounts of pride from our determination to not operating on a waiting list. We maintain a strict "no waiting list" policy because we understand that it may have taken you a long time to muster up the will power and self-assessment to actually call us. Seeking a life coach, we know, might not be the most uncomplicated choice for you to make. We truly get it. So while other practices have confined hours and a week (or more) between now and the next available session opening, we try to remain available for whenever you need us. We're always just a phone call or brief message away.
Thriveworks Austin life coaches are the innovators in the industry. Our recruitment staff is very careful when it comes to choosing our life coaches. Thriveworks coaches and therapists have been spotlighted in leading publications, such as the Chicago Tribune, Prevention, Psychiatric Times, Atlanta Constitution, and the Journal of Mental Health Counseling. Let us to put our knowledge and experience to work for you.
You have relegated your dreams to mere speculation for far too long. Let go of your routine aggravations and disappointments, and allow your current goals to become stepping-stones to even greater levels of purpose. State your dreams out loud, and take action to see that they come to fruition.
It would be our honor to guide you along this path of change and discovery. Contact us today.
---
We have 8 conveniently-located offices in the greater Austin TX area.
Select a location to view counselor bios, book online, or call us to schedule.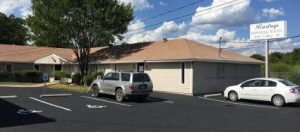 1106 College St suite e,
Bastrop, TX 78602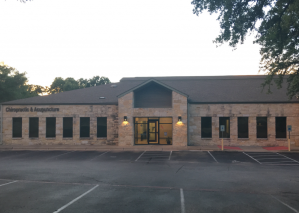 345 Cypress Creek Road #102,
Cedar Park, TX 78613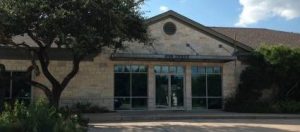 4749 Williams Dr # 301,
Georgetown, TX 78633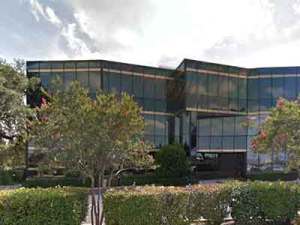 9300 Research Blvd Suite 320,
Austin, TX 78759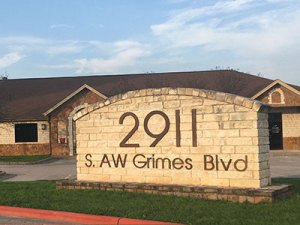 2911 S A.W. Grimes Blvd,
Pflugerville, TX 78660
1101 Satellite View #603,
Round Rock, TX 78665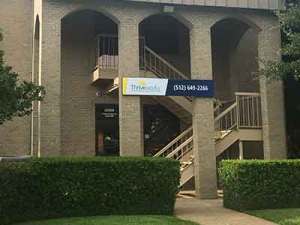 10816 Crown Colony Dr Suite 100
Austin, TX 78747
5524 Bee Cave Rd K4,
Austin, TX 78746