Meet our Providers
Amy Coleman, LICSW
Philosophy of Care
Are you constantly seeking ways to find balance in your life? Do you feel as though no matter what you do you are falling 10 steps behind? If so, Amy believes that engaging in therapy can assist you in taking a step in the right direction. Amy's goal is to create a safe space and environment where you can open up and finally begin the process to attaining emotional freedom in your life.
Amy is a Licensed Clinical Social Worker. She completed her Master's in Social Work from Alabama A&M University. Amy has extensive experience, including 11 years as an advocate for domestic violence victims and survivors. Amy also understands grief and bereavement concerns, women's issues, as well as a variety of other issues including depression and anxiety. Amy's specialty lies in assisting adults who seek to achieve balance and peace within their daily life.
Understanding and validating your story is important to Amy, who is an open minded and empathetic practitioner. Amy works as a helper to assist you in developing self-awareness, find your strengths, and to promote growth no matter where you are in life. Delving deep into underlying issues can often present a challenge, but Amy is committed to working with you, as a team effort, to provide the help that you need to overcome.
Education
Alabama A&M University
Master's in Social Work
Specialties
Women's Issues
Depression
Anxiety
Grief & Bereavement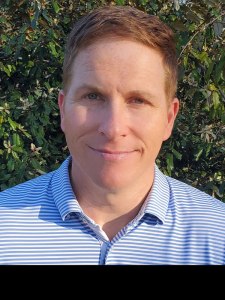 Self Pay Rate: $99
Mitch Tarver, LCSW
Philosophy of Care
Mitch Tarver is a Licensed Clinical Social Worker (LCSW) in the state of Alabama who has more than 10 years of mental health experience providing services to adults experiencing problems related to depression, anxiety, anger management, co-dependency, and occupational or workplace issues.
He received his Master's degree in Social Work in 2011 from the University of Alabama in Tuscaloosa and utilizes supportive, strength-based, solution-focused, and cognitive-behavioral therapeutic (CBT) approaches to tailor therapy to the needs of the client. Mitch is a proponent of adequate mental health services for all and believes that everyone is capable of change and improvement.
Mitch is interested in assisting you in reaching your goals by building on your strengths, identifying new and creative ways to adjust to difficult situations and circumstances, and helping you align your actions and decisions with your values.
Education
University of Alabama
Master's in Social Work
Specialties
Depression
Anxiety
Stress Management
Anger Management
Addiction
Codependency
LGBTQIA
Occupational/Workplace Issues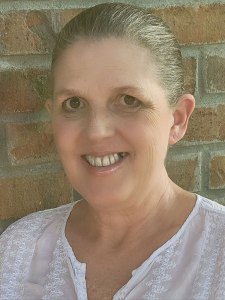 Self Pay Rate: $99
Ruth Ware, LPC
Philosophy of Care
Ruth Ware is a Licensed Professional Counselor in the states of Alabama, Mississippi, and Virginia.  She is also Board Certified in Telemental Health.  Ruth has 25+ years of experience helping adults and those with issues related to depression, anxiety, life transitions, and addictions issues find their way back to the road of recovery and happiness.  She completed her Bachelor of Science in Psychology at Oklahoma State University and received a Master of Human Relations from University of Oklahoma.  She also has a Master of Business of Administration.
Ruth utilizes collaborative, strengths-based, solution-focused, cognitive behavioral, mindfulness based and experiential approaches to therapy to assist clients to meet their treatment objectives.  She remains mindful of individual differences and needs in the process and brings years of experience that allow flexibility and alternatives to meet the needs of each individual.
Ruth believes in meeting her clients where they are at the moment.  She strives to help them to experience a therapeutic relationship that will allow them to grow and change in the direction they wish to go in their life.
Education
The University of Oklahoma
Master of Human Relations
Specialties
Anxiety
Depression
EMDR
CBT/DBT
Sleep Issues
Addictions
Adjustment Issues/Life Transitions
Military/First Responders
Grief/Loss
Trauma