Meet our Counselors
---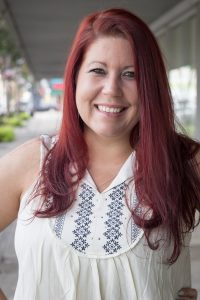 Kristy Staton, LPC
Kristy Staton is a Licensed Professional Counselor in the state of Arkansas. She has over 8 years of experience with Grief Counseling, Family Therapy, Couples Counseling, Career Counseling, Behavioral Issues and many more. She received her Bachelor of Arts degree in Psychology as well as her Master of Science in Counseling.
Kristy's style is relaxed and compassionate, and she fully invests in providing a judgment-free environment to all clients. She believes that with the right support, feedback and encouragement, most clients are able to make significant improvements and achieve desired goals in their lives.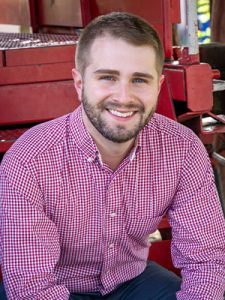 Zack Coco, APRN
Zack Coco is a Nationally Board Certified Psychiatric Mental Health Nurse Practitioner.  This gives him prescriptive authority, which allows him to prescribe and manage medications. He received his Master of Nursing Science degree from The Ohio State University and has experience treating depression, anxiety, PTSD, ADHD, autism spectrum disorders, mood disorders, psychotic disorders, eating disorders, insomnia, and substance abuse disorders. Being certified in mental health treatment throughout the lifespan, Zack is able to see children, adolescents, adults, and geriatric patients.
Zack's goal with medication management is to meet his patients where they are, and help get them to where they'd like to be. He works diligently with his patients to find the best medication for them. To achieve this, he encourages open and honest dialogue, while offering a friendly, safe, and judgment-free environment. As medications can affect everyone differently, he is also interested to know how well the prescribed medication is working for you, and if you've had any problems or side effects from its use.
Zack believes that medication management is just one piece of the puzzle when it comes to treating any type of mental illness. Having a well-rounded treatment plan including medication, therapy, and a good working relationship between the patient and provider are all pieces that are needed for the best possible treatment outcomes. For that reason, he requires that all patients receiving medication services be in therapy as well.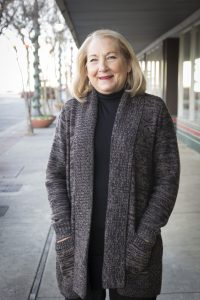 Jo Ann Clay, CNS, APRN
Jo Ann Clay is a Psychiatric Advanced Practice Registered Nurse, with Prescriptive Authority, as well as a Clinical Nurse Specialist. She is Adult certified, and has over 15 years experience as an APRN, and 30 years experience in the Mental Health field. She has treated a variety of disorders, including depression, anxiety, mood disorders, psychotic disorders, insomnia, drug and alcohol issues.
Jo Ann believes that Medicine management requires finding the best medication for the client. That requires diagnostics and disclosure. Second is managing symptoms and side effects. She always wants to hear how well the medication is working (efficacy) as well as problems that might arise (side effects). Third is prescription refill.
Good medicine requires trust and excellent communication. Jo Ann requires patients to be in therapy to receive medication services.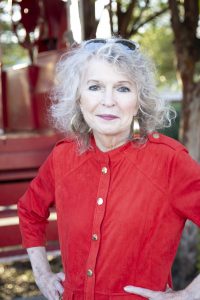 Susan Giron, LCSW, CSAT III
I am here to help you find your way when you know that something in your life needs to change. As a therapist with 30 years of experience, I will provide the support and practical feedback you need to address the challenges in your life. I see individuals and couples for the anxieties and depression that clog up your life. I work with couples with high hostilities and those in affair recovery. I have been trained by Patrick Carnes, PhD in sex addiction and have been certified as a Sex Addiction Therapist III. If you're 18 or older and have issues to work out, give me a call.
I am set up for teletherapy which is a grown up version of 'face time'! After you make one visit to the clinic, you are eligible for teletherapy from any where in the state at the clinic price..Looking forward to meeting you.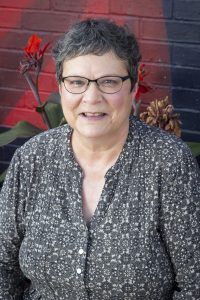 Sharon Odom, LCSW, MSW
Sharon Odom is a Licensed Clinical Social Worker in the state of Arkansas. Sharon has over 20 years of experience in the mental health field serving the community in a variety of settings to include inpatient and outpatient.
Sharon provides counseling for a variety of mental health issues for adolescents and adults; such as, depression, anxiety, grief, trauma, partner relational problems, personality disorders, mood disorders, bipolar disorder and more. She has experience in grief therapy, cognitive behavior therapy, couples therapy, and more.
Sharon's style is meeting clients where they are with a compassionate, dedicated, and nonjudgmental approach. She has a passion about helping clients to help themselves.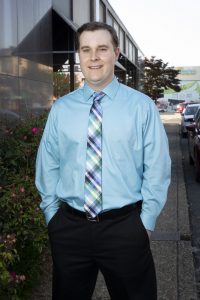 Joshua Lee, LPE-I
Joshua Lee is an Independent Licensed Psychological Examiner in Arkansas. He graduated magna cum laude from Lyon College with his Bachelor of Arts in Psychology and from the University of Central Arkansas with his Masters of Science in Counseling Psychology. He has worked for over 20 years as a paraprofessional, case manager, primary therapist, and advocate for individuals with mental health concerns. He offers over 15 years of experience providing individual and group counseling as well as psychoeducational and emergency assessment. He has worked in a variety of settings ranging from outpatient community mental health, acute day treatment, emergency services, nursing facilities, human development centers, and inpatient hospitalization and neurorehabilitation.
He provides treatment for a wide variety of individual mental health diagnoses in teens and adults ranging from major depression, anxiety, bipolar disorder, personality disorders, anger management, partner relational problems, and psychotic disorders. He has also taught process and skills development groups in: communication, anger management, stress management, relationship skills, recovery, DBT, and relapse prevention.
His therapy style is primarily humanistic with a focus on developing a strong therapeutic alliance to gather insight into the origin of problematic behaviors and the use of mindfulness-based cognitive-behavioral skills development to affect meaningful change in an individual's life. He is continually working to stay up-to-date with the latest developments in treatment and is working to incorporate more trauma-informed care principles into his practice.