When it comes to getting sick from what we eat or touch, we know to avoid certain things—especially in a post-pandemic world. From experience, science, or what we've been taught since childhood, avoiding contaminated products is often second nature. 
But that doesn't mean we can't take things too far, which can happen when someone is suffering from contamination OCD. This condition can cause significant discomfort both mentally and physically, as someone becomes overly fearful of their risk of catching an illness or disease from foods, public spaces, and more. 
Contamination OCD has serious potential to detract from someone's ability to function in everyday life, and typically won't resolve itself without treatment. That's why, alongside recognizing the signs of this condition, it's important to prioritize mental health services that offer relief and long-term management strategies for contamination OCD symptoms.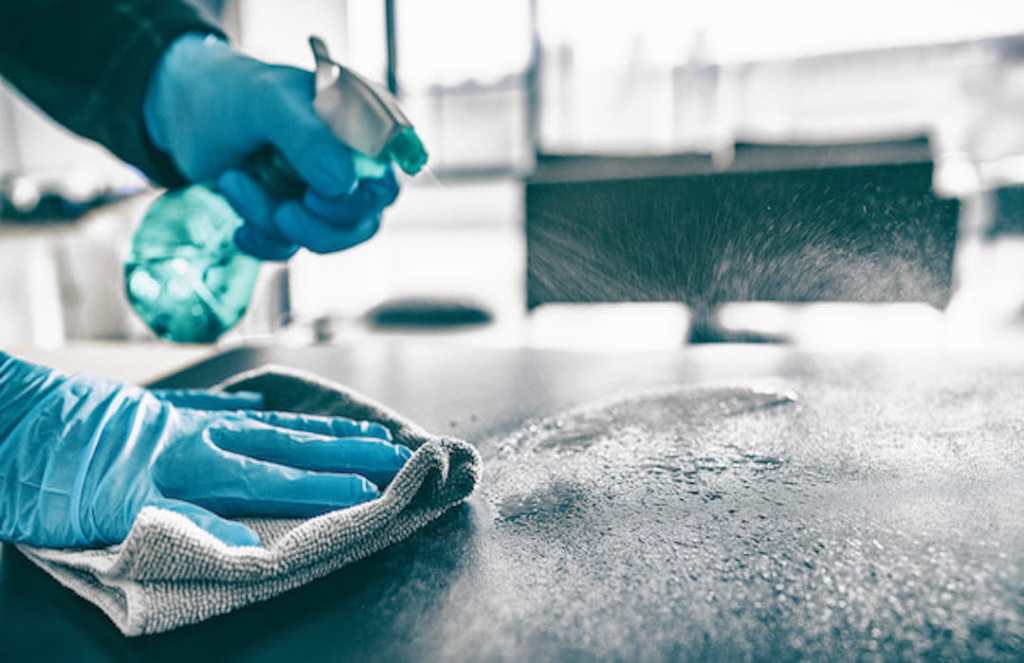 What Is Contamination OCD?
Contamination OCD is a term used to describe intrusive thoughts and obsessions related to germs, getting ill, or being "infected" or exposed to a substance (real or imagined) that would cause potential death or harm to themselves or others. 
Contamination OCD is a subtype of OCD—but you won't find such a specific term for this condition in the Diagnostic and Statistical Manual of Mental Disorders (DSM). That's because there aren't currently any recognized separate types of OCD. So even though contamination OCD is still clinically viewed as just OCD, the symptoms are triggered by fears of encountering contaminated public spaces, food, individuals, and more. 
What Are Examples of Contamination OCD?
Common symptoms and examples of contamination OCD can include fearing and/or avoiding: 
Public bathrooms

Public buildings, such as the post office

Communal transportation like UBER or the Subway

Food that's been "sitting out" for more than 5 minutes 

Restaurants

Food poisoning

Talking to someone without wearing a mask or gloves
Someone with contamination OCD might suffer socially and professionally as a result of their avoidance of public spaces and other people. For example, they might refuse to eat anyone else's food at a potluck due to fear of other food being contaminated, or wear rubber gloves at work to avoid contaminants and diseases.
People might come to label them as odd, rude, or shy. The resulting social isolation can actually increase the severity of their contamination OCD symptoms as they try to unsuccessfully cope with being shunned by others. 
What Triggers Contamination OCD?
Contamination OCD can have many triggers. The diathesis-stress model of mental illness presentation states that a certain number of predisposing factors (genetics, family history, trauma history, biological factors, one's environment) have to interact with a traumatic event or a life event that was "just stressful enough" to trigger expression of their symptoms. 
For some, this may happen in childhood or young adulthood; others might see contamination OCD develop later in life after a traumatic event, grief, loss, significant life stressor, or other obstacle. This could involve:
Losing a family member (bereavement)

Suffering a serious illness or injury, 

Growing up in a dysfunctional and unclean home

Shame related to past addiction,

substance use

, or other self-destructive behaviors

Suffering a serious illness or injury, or witnessing someone else suffer a serious illness or injury
Further, being in public is a common trigger for contamination OCD, especially after experiencing the COVID-19 pandemic. These symptoms can and also are commonly present while an individual is in their house, which means they are rarely able to truly relax. 
And as someone becomes continually and chronically stressed, angry, or otherwise upset, these additional layers of discomfort can increase the severity of their OCD symptoms and fear of contaminated spaces and objects.
Are There Multiple Types of Contamination OCD?
No. As stated previously, contamination OCD refers to the specific situation or issue that triggers someone's OCD symptoms. Currently, there's only one type of OCD that can be found within the DSM-5 and it does not have any specifiers that determine a "type" of OCD. 
However, OCD symptoms are broadly defined in the DSM-5 as: 
The presence of intrusive thoughts and/or obsessions 

A compulsion involving some sort of ritual behavior (sanitizing one's hands constantly, always opening doors with the sleeve of one's shirt to avoid contamination)

Significant anxiety and distress from the intrusive thoughts and obsessions
Other symptoms of OCD contamination may be experienced as anxiousness, racing heart, sweating when exposed to such believed contaminates. While this is a condensed version of OCD's full list of symptoms, these general warning signs can be subdivided into 3 specifiers, known as the client's "insight." 
This refers to whether or not the individual with OCD symptoms realizes their behavior is erratic. Someone may exhibit poor insight, good insight, or fair insight. Because OCD typically involves easily-identifiable patterns of obsessions/intrusive thoughts, contamination OCD is used as a common term by mental health professionals for what the public might call "germaphobes."
Does Contamination OCD Go Away?
On its own, contamination OCD will not typically go away. And if left untreated, it has the potential to get significantly worse. Overtime, this form of OCD is likely to cause major damage to someone's personal, professional, social, and mental health functioning. 
For people suffering from contamination OCD, the two main treatments are therapy and medication management. Often, treatment is most effective with a combination of these.
Therapeutic Treatment Options
Contamination OCD is often successfully treated with a few different therapeutic options (that help support one's medication), including: 
Cognitive behavioral therapy (CBT)

is helpful for many people with OCD, and involves identifying, replacing, and preventing negative thought patterns that are disrupting someone's ability to function. CBT can assist people with OCD in recognizing that their repetitive behaviors are ineffective ways of coping with deeper, unresolved issues. 

Exposure and response prevention (ERP)

, is often a part of CBT therapy, but a therapist may focus on ERP over other cognitive approaches. ERP helps someone to slowly become more comfortable interacting with the situation, place, object, or other "thing" that is triggering their OCD symptoms. For someone with contamination OCD, this might involve slowing working up the courage to start riding public transportation, eat out more often, enjoy someone else's cooking, or shake hands with a stranger. 
Medication Management Options
Certain psychiatric medications can help control the obsessions and compulsions of OCD. Most commonly, antidepressants are tried first; this widely-applicable group of drugs can help reduce the severity of anxious and depressive symptoms those with OCD often feel. 
It's important to remember that many conditions, including OCD, are best treated with a combinative approach between therapy and psychiatric care. With this in mind, antidepressants, sometimes SSRIs, are often used in the first line of defense. 
The following are generic names for medications often prescribed to treat OCD: 
Paroxetine 

Sertraline

Fluoxetine 

Fluvoxamine  

Clomipramine 
Don't be concerned if a psychiatric provider talks to you about a different or unfamiliar medication to help treat your contamination OCD symptoms. It may take a little time to find the right medication, the right dosage, the right time of day in which to take your medication, as well as the best therapeutic approach to support your prescription.
Your provider will assess and determine the best medication options for you based on your psychiatric history, current symptoms, current and previous medications tried and failed, along with medical history. As with other OCD types, contamination OCD is a condition that's best treated in incremental steps.
The first (and most important) step is recognizing the need for help. With time and a little patience, people with contamination OCD can manage, and perhaps even eliminate their symptoms, with a mental health professional's help.