Meet Our Providers
Dr. Juakita Grice, Ph.D., LPC, CTMH, NCC, M.S.
Philosophy of Care
Dr. Juakita Grice is a Licensed Professional Nationally Certified Counselor with a Master of Science in Mental Health Counseling for the state of Mississippi. As a clinician of counsel, the style of treatment is eclectic therapeutically in any area of concern for the client. Her years of experience in counseling have been approximately 16+ with education, practicum, and volunteer crisis counseling experience included.
Dr. Grice completed her Master's in Mental Health Counseling at Nova Southeastern University. Her experience of practice in clinical counseling is depression, Anxiety, Bipolar, Stress Management, Post-Partum Depression, Chronic Pain Management, Workers Compensation, Pre-Surgical Healthcare, Severe and Persistent Mental Illness (SPMI), Abuse (Physical, Sexual, etc.), Substance Abuse or Chemical Dependence or Co-occurring Disorders, Anger Management, Poor Self-Image, Geriatric Care, Crisis Diversionary Services, Grief/Bereavement, Post-Traumatic Stress Disorder, HIV/AIDS, Domestic Violence, Obsessive Compulsive Disorder, Compulsive Gambling, Dialectical Behavioral Therapy, Cognitive Behavioral Therapy & Evidenced-Based Practice Therapies.
Education
Nova Southeastern University
Master's in Mental Health Counseling
Specialties
Stress, Anxiety, Depression, Aging, Relational

Addictions-Co-occurring, Stress Management 

Grief, Mild, Moderate to Severe Mental Illness 

Self- esteem, Health psychology-related, Relational, and Eating issues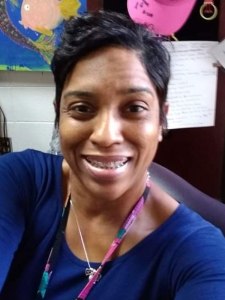 Self Pay Rate: $99
Elena Fairley, LPC
Philosophy of Care
Elena M. Fairley is a Licensed Professional Counselor and Licensed Marriage and Family Therapist in the state of Mississippi and a Licensed Clinical Professional Counselor in the state of Maryland who has 25 years experience partnering with adults, couples, and children seeking help with depression, anxiety, PTSD, life transitions, relationship issues, and children issues. She completed her Bachelor of Arts in Psychology from University of Alabama (Tuscaloosa) and received her Master of Science in Family Counseling from Alabama A&M University.  
Elena utilizes relational, collaborative, strength based, cognitive behavioral, mindfulness-based, solution-focused and emotionally-focused approaches to therapy while always maintaining the creativity, flexibility and awareness necessary to best meet the needs of every unique individual and family.
Elena seeks to establish a warm and caring relationship with you in order to assist in building on your strengths and better collaborate with you towards meeting your goals and living the meaningful life you value and desire.
Education
Alabama A&M University
Master of Science in Family Counseling
Specialties
Depression

Anxiety

Stress management

Self esteem

Life transitions

Anger management

Trauma issues
Elizabeth Robin, LPC
Philosophy of Care
Elizabeth Robin is a Licensed Professional Counselor (LPC) in the state of Mississippi who has over 10 years of experience providing clinical assessment and psychotherapy to adults, juveniles, and couples seeking help with mood disorders, anxiety disorders, schizophrenia, depression, relationship and family difficulties, conduct disorder/oppositional defiance issues, trauma-related disorders, phase of life problems, substance abuse or addiction, anger management, stress management, bereavement, and more.
She completed her Bachelor's degree in Psychology at Mississippi State University and received her Master's degree in Counseling Psychology from Our Lady of the Lake University. Elizabeth has provided exceptional therapeutic care in different clinical settings including inpatient, outpatient, IOP/PHP, day treatment, and residential.
She utilizes a range of therapeutic approaches including collaborative, cognitive behavioral (CBT), interpersonal, solutions-focused (SFT), supportive, strengths-based, mindfulness-based, and emotionally focused. Elizabeth seeks to establish a collaborative, non-judging, caring, and committed relationship with you to assist you in meeting your goals. Partner together with her to start achieving the stability and newfound confidence that you've long been searching for.
Education
Our Lady of the Lake University
Master of Science in Counseling Psychology
Specialties
Mood Disorders
Anxiety Disorders
Psychotic Disorders
Anger Management
Trauma
Stress Management
Alcohol and Substance Abuse
Relationship Issues
Phase of Life Problems
Grief/Loss
Self-esteem
Juanda Croson, LPC
Philosophy of Care
Juanda Croson is a Licensed Professional Counselor (LPC) who has over 20 years of experience providing therapeutic care and clinical assessment to adults that are seeking help with chronic mental illnesses, depression, anxiety, anger management, life transitions, substance abuse, and more.
Juanda received her Bachelor's degree in Social and Rehabilitation Services from the University of Southern MS and received her Master's degree in Counseling Psychology from William Carey College. She utilizes an eclectic approach to therapy that consists of collaborative strength-based motivational interviewing, cognitive behavioral therapy methods, mindfulness, as well as realistic and solution-focused ideologies. Her treatment modality will be based on your unique needs as a client.
Juanda will partner with you to create a warm and caring environment built on trust. She'll help to motivate you to put in the work needed for positive change to occur in your life. As a mother to a child with a mental health disorder, she understands how dealing with your struggles may be affecting you, and is ready to help you start finding relief from what's troubling you.
Education
William Carey College
Master's of Science in Counseling Psychology
Specialties
Depression

Mood Disorders

Anxiety

Chronic Mental Disorders

Substance Abuse

Life Problems

Anger Management

Stress Management
Warner Buxton, LPC,NCC
Philosophy of Care
Warner Buxton is a Licensed Professional Counselor (LPC) who has provided individual, group, couples, and family counseling for clients with substance abuse and co-occurring mental health disorders in a residential setting as well as conducting alcohol, drug, and mental health assessments. With a proven set of diverse clinical experiences and skills, Warner is equipped to assist men, older adolescents and adults, couples, and families in achieving their counseling goals.
Warner completed his Master of Science (MS) in Marriage and Family Counseling at Mississippi College-Clinton and has earned post-graduate hours toward his Doctor of Philosophy (PhD) in Marriage and Family Counseling at Amridge University-Montgomery. Prior to this Warner completed his Master of Science (MS) in Athletic Administration at Mississippi College and his Bachelor of Science (BS) in Soil Science /Agriculture Economics at Alcorn State University. He is a Board-certified Tele-Mental Health Counselor (BC-TMH) and a National Certified Counselor (NCC).
Warner has worked over 20 years in professional management. He has been a certified fitness trainer, a former competitive powerlifter, and exceedingly passionate about health and fitness for over 25 years. Warner brings his years of experience in various fields to the clients he serves. A self-professed "lifelong learner," he is a believer in his clients and in the ability of all people to become their best self. Warner believes that counseling is his "call" and feels honored to get to work along with his clients to help improve their quality of life.
Warner believes that having empathy and building rapport are the foundation to a productive therapeutic relationship and he works to develop these principles with his clients. He approaches client goals within a holistic framework. Taking a practical approach to treatment that is both collaborative and integrative, Warner helps clients gain an understanding of their thoughts, emotions, and behaviors, as well as the influences of family, friends, social settings, economic class, and environment, so that they can choose better ways of thinking, feeling, and doing. Ever mindful of the importance of the therapeutic relationship, Warner would be honored to hear your unique story and experiences. He looks forward to working beside you to achieve your therapeutic goals!
Education
Mississippi College
Master's in Marriage and Family Counseling
Specialties
Couples/Marriage Counseling
Family Therapy
Anxiety Therapy
Stress Counseling
Depression Counseling
Christian Counseling