Meet Our Providers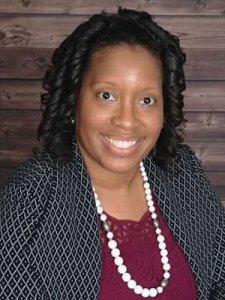 Accepting:
Cigna
ComPsych
Magellan
Multiplan
United Healthcare
Pending:
Aetna
BCBS
Humana
Tricare
Self Pay Rate: $99
Dr. Juakita Grice, Ph.D., LPC, CTMH, NCC, M.S.
Philosophy of Care
Juakita is a Licensed Professional Nationally Certified Counselor with a Master of Science in Mental Health Counseling for the state of Mississippi.  As a clinician of counsel, the style of treatment is eclectic therapeutically in any area of concern for the client. My years of experience in counseling has been approximately 16+ with education, practicum, and volunteer crisis counseling experience included.

My experience of practice in clinical counseling is: Depression, Anxiety, Bipolar, Stress Management, Post-Partum Depression, Chronic Pain Management, Workers Compensation, Pre-Surgical Healthcare, Severe and Persistent Mental Illness (SPMI), Abuse (Physical, Sexual, etc.), Substance Abuse or Chemical Dependence or Co-occurring Disorders, Anger Management, Poor Self-Image, Geriatric Care, Crisis Diversionary Services, Grief/Bereavement, Post-Traumatic Stress Disorder, HIV/AIDS, Domestic Violence, Obsessive Compulsive Disorder, Compulsive Gambling, Dialectical Behavioral Therapy, Cognitive Behavioral Therapy & Evidenced-Based Practice Therapies.

Populations Treated:
Adult /Individual
Adult/Group
Family Management
Education
Nova Southeastern University
Master's in Mental Health Counseling
Specialties
Stress, Anxiety, Depression, Aging, Relational

Addictions-Co-occurring, Stress Management 

Grief, Mild, Moderate to Severe Mental Illness 

Self- esteem, Health psychology-related, Relational, and Eating issues
Accepting:
Beacon Health Options
Cigna
Humana
Magellan
Multiplan
Pending:
Aetna
BCBS
ComPsych
Tricare
United Healthcare
Self Pay Rate: $99
Judy Harville, LCSW
Philosophy of Care
Judy Harville is a Licensed Clinical Social Worker in the state of Mississippi who has over 30 years of experience providing service and collaborating with adults and children who are requesting help with anger, depression, anxiety, stress management and coping with life issues. Judy completed her Bachelor of Arts in Social Work from Jackson State University, Jackson, Mississippi and received her Master of Social Work degree from the University of Southern, Mississippi in Hattiesburg, Mississippi. 
Judy utilizes a variety of therapeutic interventions in the treatment and assessment process, including cognitive behavioral therapy, mindfulness based therapy, solution focused therapy approaches provided with passion to help clients increase wellness and fulfillment in their lives. 
Judy seeks to develop and maintain caring therapeutic relationships in efforts to help clients meet personal goals and live healthy, productive lives.
Education
University of Southern Mississippi
Master of Social Work degree
Specialties
Depression
Anxiety
Anger Management
Stress Management
Mindfulness
Grief and Loss
Accepting:
Aetna
Cigna
ComPsych
Humana
Magellan
Pending:
BCBS
Beacon Health Options
Multiplan
Tricare
United Healthcare
Self Pay Rate: $99
Warner Buxton, LPC,NCC
Philosophy of Care
Warner is a Licensed Professional Counselor who approaches client goals within a holistic framework. Taking a practical approach to treatment that is both collaborative and integrative, Warner helps clients gain an understanding of their thoughts, emotions, and behaviors and the influences of family, friends, social settings, economic class, and environment so that they can choose better ways of thinking, feeling, and doing. Ever mindful of the importance of the therapeutic relationship, Warner would be honored to hear your unique story and experiences.
Warner graduated from Mississippi College-Clinton, MS with a Master of Science in Marriage and Family Counseling and has earned post graduate hours toward his  PhD in marriage and family counseling at Amridge University-Montgomery. Prior to this Warner also completed his MS is Athletic Administration at Mississippi College and his BS degree in Soil Science /Agriculture Economics form Alcorn State University In addition, he is Board Certified Tele-Mental Health Counselor; and, a National Certified Counselor.
Warner has provided individual, group, couples, and family counseling for clients with substance abuse and co-occurring mental health disorders in a residential setting as well as conducting alcohol, drug, and mental health assessments. With a proven set of diverse clinical experiences and skills, Warner is equipped to assist men, older adolescents and adults, couples, and families in achieving their counseling goals.
Warner has worked over 20 years in professional management he has been a certified fitness trainer, former competitive powerlifter and  exceedingly passionate about health and fitness for over 25 years bringing his years of experience in various fields to the clients he serves.  A self-professed "lifelong learner" Warner is a believer in his clients and believes in the ability of all people to become their best self. Warner believes that counseling is his "call" and feels honored to get to work along with his clients to help improve their quality of life. Warner believes that having empathy and building rapport are the foundation to a productive therapeutic relationship works to develop these principles with his clients.
Warner looks forward to working besides you to achieve your therapeutic goals!
Education
Mississippi College
Master's in Marriage and Family Counseling
Specialties
Couples/Marriage Counseling
Family Therapy
Anxiety Therapy
Stress Counseling
Depression Counseling
Christian Counseling