Meet Our Providers
Alina Lis, PMHNP
Philosophy of Care
Alina Lis is a board-certified Psychiatric Mental Health Nurse Practitioner with over five years of experience working as a nurse, with the majority of that time spent in inpatient medical oncology/hospice and substance abuse treatment.
Alina earned her Master of Science degree from Walden University after receiving an undergraduate nursing degree from Rasmussen College. Her approach to care is collaborative and client-centered. Her treatment model involves a holistic approach that, besides psychopharmacology, includes spiritual support, dietary recommendations, exercise, and other evidence-based interventions.
Alina creates a non-judgmental, accepting, and empathetic environment where patients feel listened to and understood. Alina believes in treating the whole individual; she strives to create an individualized treatment plan tailored to each unique individual and their life goals.
Education
Master of Science in Nursing
Walden University
Specialties
Anxiety

Depression

ADHD

Anger

Obsessive Compulsive Disorder (OCD)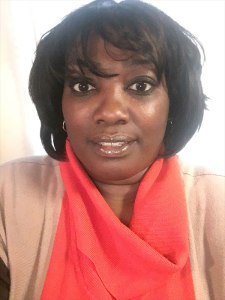 Self Pay Rate: $99
Christel McKoy, LCMHC
Philosophy of Care
Christel McKoy is a Licensed Clinical Mental Health Counselor in North Carolina. She works with individuals, couples, and families to help them gain insight as to what is happening in order for them to move forward and achieve a more rewarding and beneficial life. Her goal is to help you understand yourself more and assist you with living a more open and mindful life.
Christel also works with clients who are struggling with life changes such as adjustment to a developmental stage or a life transition and those struggling with more chronic issues, such as depression & anxiety, trauma, and ongoing relationship issues. She also works with adolescents experiencing behavioral & emotional issues.
Christel generally follows a client-centered orientation, emphasizing the individual strengths & resources of each of my clients. She uses a wide range of treatment approaches choosing the most effective for the issue involved, including Cognitive Behavioral therapy, Narrative, and Mindfulness based psychotherapies.
Whether you are looking for Individual, Couple, Family or Group Psychotherapy, you are one step closer to a new you. The path of personal growth is exciting and inspiring. Regardless of the modality used, it is Christel's goal to help you discover and uncover your highest potential.
Education
UNC Pembroke
M.A.Ed Clinical Mental Health
Specialties
Depression
Anxiety
Stress Management
Self-esteem
Anger Management
PTSD
Trauma
Relationship Issues
ADHD
MaLena Goodnight, Resident in Counseling
Philosophy of Care
MaLena Goodnight is a Licensed Clinical Mental Health Counselor Associate in the state of North Carolina and a Marine Corps veteran. She has provided care in the mental health field for more than 10 years. She will be providing therapeutic care from ages 14-65+ for individuals seeking help with anxiety, depression, trauma, LGBTQ+, and/ or other sexuality issues. She is a strong ally, lifestyle-friendly, and kink-aware. She completed her Bachelor of Arts in Psychology at Campbell University in Buies Creek, North Carolina, and obtained her Master of Arts in Counseling from Webster University.
MaLena utilizes a collaborative approach that includes but is not limited to a person-centered, solution-focused, mindfulness-based, cognitive behavioral approach to therapy; that maintains the needed flexibility and awareness necessary to best meet the unique needs of each individual and/or couple. MaLena specializes in understanding the unique challenges that being in or affiliated with the military can bring. She has a passion for supporting military members, veterans, and their families.
MaLena is a trained Reiki Master and offers an affirming, safe space for individual and couples counseling. She is understanding of individuals who desire a deeper understanding of energy and the importance of taking responsibility for their own energy and setting healthy boundaries.
MaLena seeks to establish an authentic relationship with you to facilitate developing a safe space to allow you to focus on identifying the root cause of issues and assist you as you build on your strengths. She will also provide needed support and collaborate with you as you grow towards meeting your goals and living the quality of life you desire. MaLena is committed to confidentiality, ethical, non-judgmental, and compassionate care. She looks forward to assisting you on your healing journey!
Education
Master of Arts in Counseling
Webster University 
Specialties
Anxiety

Depression

Human Sexuality

Mindfulness

LGBTQ+

Relationship Issues

Spirituality 

Trauma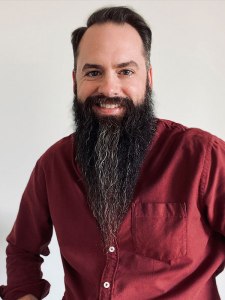 Self Pay Rate: $99
Mitchell Mallard, LCMHC-S
Philosophy of Care
Mitchell Mallard is a Licensed Clinical Mental Health Counselor in the state of North Carolina who has 12 years of experience partnering with adults seeking help with depression, anxiety, life transitions, anger, men's issues and relationship issues. He completed his Bachelor of Arts in Religion from Charleston Southern University and received his Master of Arts in Counseling from Cornerstone University.
Mitchell utilizes relational, collaborative, strength based, cognitive behavioral, mindfulness based, solution focused and emotionally focused approaches to therapy always maintaining the creativity, flexibility and awareness necessary to best meet the needs of every unique individual and couple.
Mitchell seeks to establish a warm and caring relationship with you in order to assist in building on your strengths and better collaborate with you towards meeting your goals and living the meaningful life you value and desire.
Education
Cornerstone University
Master of Arts in Counseling
Specialties
Depression
Anxiety
Stress management
Self esteem
Life transitions
Anger management
Men's issues
Relationship issues
Sherri Osborne, PMHNP-BC, GNP-BC
Philosophy of Care
Sherri Osborne is a board certified Psychiatric Mental Health Nurse Practitioner (PMHNP-BC) and a board certified Gerontological Nurse Practitioner (GNP-BC) who has 12 years of experience in working with adults seeking help with medication management for mental health conditions.
As a provider who has personally experienced trauma, domestic violence, and the effects of being the child of an alcoholic parent and a military family, Sherri understand the issues surrounding these and the importance of resiliency. She also has a crisis-based background and sees the effects that mental health and substance abuse have on the individual and their families. Sherri believes that faith, in whatever manner you choose to practice, helps give one strength to become a survivor and not a victim.
Sherri completed her Associate Degree in Nursing (ADN) at Guilford Technical Community College, her Bachelor of Science in Nursing (BSN) at Winston-Salem State University, and both her Master of Science in Nursing (MSN) and her PMHNP at the University of South Alabama. Sherri utilizes a holistic approach to mental health conditions. The goal is to ensure that one's physical health has been ruled out as a contributing factor. Medication is only a piece of providing care and in combination with counseling can be effective in improving a person's quality of life. Sherri's goal is never to "dumb and numb" someone, but to have the least amount of medicine needed to help manage symptoms.
Sherri seeks to establish a relationship with you that is based on warmth, trust, caring, and integrity in order to promote mental wellness and recovery for you which in turn improves your quality of life. Everyday life can be hard and stressful and having someone there to support you in that journey can mean a lot. The goal is for each day to be the best it can be fo
Education
University of South Alabama
Master's Degree in Nursing
Specialties
 Depression

Anxiety

Post-Traumatic Stress Disorder

Grief, Loss, and Bereavement

Substance Use

Pharmacology/Medication Management

Sleep disorders

Stress management

Geriatric psychiatry

Military/Veterans Treatment
Teresa Capers, LCMHC
Philosophy of Care
Teresa Capers is a licensed clinical mental health counselor (LCMHC) with the state of North Carolina and a licensed professional counselor (LPC) with the state of South Carolina. Teresa has a passion for alleviating the effects of anxiety, adjustment disorders, and depression in adults. She has over 10 years of experience working with adolescents and adults who struggle with both mental illness and substance use.
Teresa completed her Master of Arts (MA) at Liberty University. She believes that each person is a unique individual who is the expert concerning their own life and who holds the solutions to their dilemmas within. Teresa's greatest desire is to see her clients living more fulfilling lives and achieving their goals.
Teresa endeavors to establish a warm, therapeutic relationship with you to help develop your individual strengths and self-awareness, allowing you to take control and live your best life. Her therapeutic orientation is eclectic in nature, typically blending the most effective benefits of cognitive behavior therapy (CBT), dialectical behavior therapy (DBT), and solution-focused therapy. This multi-modality approach allows Teresa the opportunity to employ various techniques from these evidenced-based theories.
Education
Master of Arts
Liberty University
Specialties
Depression

Anxiety

Stress management

Trauma

Emotional wellness