Our Counselors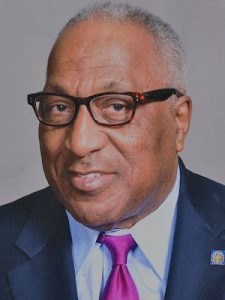 Accepting:
ComPsych
Highmark BlueCross BlueShield
Humana
Magellan
Multiplan
Pending:
Aetna
Beacon Health Options
Cigna
Tricare
United Healthcare
Self Pay Rate: $119
Calvin Woodland, PsyD, LPC, LPCMH
Philosophy of Care
My counseling philosophy and orientation incorporates solution-based, cognitive-behavioral, psychodynamic and rational-emotive approaches.  I have found these therapeutic provide an eclectic framework from which therapist can adapt approaches and use those tools that can meet the diverse needs of clients we serve today...  I have an extensive experience with clients from diverse backgrounds in terms of age, culture, racial-ethnic backgrounds, sexual orientation and world view.  My clients consider me to be compassionate, supportive and open-minded in responding their particular psychosocial and emotional needs.  My work experiences include working in suburban and large urban institutions.  My experience, practice and training has well-equipped me to utilize my breadth of experience and professional training to meet the array of needs impacting the lives of contemporary life in America today.  As an executive leader in higher education, I have always endorsed and supported program and services to serve the needs of our LGBTQ and ethnic minority community by supporting  the funding of  leadership and weekend retreats to encourage dialogue and engagement among students from diverse backgrounds and cultures.
As a therapist, I work incessantly to instill courage that will provide that strength-based approach for clients to acquire the ability to empower themselves to create new possibilities to develop more productive coping mechanisms and strategies to achieve happier and fulfilling lives.
Education
California Southern University; Rutgers University; Howard University
PsyD, Doctor of Psychology, EdD, Doctor of Education, M.A. Counseling
Specialties
Anxiety Therapy
Stress Counseling
Depression Counseling
Cognitive Behavioral Therapy
LGBTQIA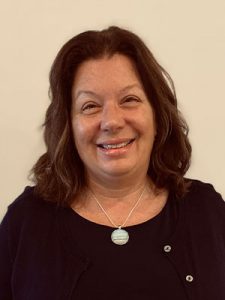 Accepting:
Pending:
Aetna
BCBS
Beacon Health Options
Cigna
ComPsych
Humana
Magellan
Multiplan
Tricare
United Healthcare
Self Pay Rate: $89
Georgette Barkala, LPCMH
Philosophy of Care
Every parent wants their child to thrive.  When a child is struggling in school or with peer relationships it can be upsetting for both parents and children.  Children often feel anxious, depressed or have low self-esteem.  Parents may feel unsure of how best to help their child and blame themselves.  My goal is to support you in becoming a confident parent by educating you about healthy child development and giving you the tools you need to help your child.  Children will learn coping skills and build self-esteem in a fun, relaxed way.
As a Registered Play Therapist, I have advanced training and certification through the Association for Play Therapy.  I incorporate the creative arts (play, music, art, sand tray) when working with children and adults, along with Cognitive Behavioral and Psychodynamic interventions.  My experience includes providing individual, group and family therapy to children and adults as a community mental health outpatient therapist and as an in-home therapist to children in foster care transitioning to adoption.  I am board certified as a National Certified Counselor and licensed as a Professional Counselor in both Delaware and New Jersey.
Christopher Robin once told Winnie-the-Pooh "You are braver than you believe, stronger than you seem and smarter than you think".  I believe you are.  It takes courage to reach out for help and I am here to help you.  I want to hear your story.  You are not alone.
Education
Monmouth University, NJ
MS Mental Health Counseling
Specialties
Play Therapy
Parenting Issues
Adoption
Infertility/Miscarriage
Anxiety
Depression
Grief/Loss
Accepting:
ComPsych
Highmark BlueCross BlueShield
Humana
Magellan
Multiplan
United Healthcare
Pending:
Self Pay Rate: $89
Lisa Brooks, LCSW
Philosophy of Care
Lisa Brooks is a Licensed Clinical Social Worker in the state of Delaware who has over 15 years of experience working alongside adults, teenagers, couples, and  families seeking help with anxiety, life transitions, relationship issues, depression, trauma, grief, and LGBTQI situations. Lisa completed her Master of Social Work (MSW) from the University of Maryland and received her clinical licensure two years after graduating with her MSW.
Lisa utilizes an eclectic approach to therapy.  Each person is different, therefore may need different approaches in therapy.  Lisa believes therapy is collaborative and strength based.  She utilizes cognitive behavioral, dialectical behavioral, motivational interviewing, and exposure therapy modalities.  All therapy is based on being solution focused and addresses the emotional impact mental health issues have on a person's life.  
Lisa seeks to establish a warm, trusting, and caring relationship with you in order for open honest communication to occur.  Lisa would like to assist you to find your strengths so you can continue to positively progress in your life.
Education
University of Maryland
Master of Social Work
Specialties
Anxiety

Depression

Trauma Resolution

Self esteem

Life transitions

Anger management

LGBTQI issues

Relationship issues

Grief & Loss

Substance abuse