Our Providers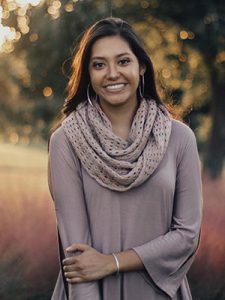 Alanys Chavez, Intern
Alanys is a Masters Level Intern working on completing the final stage of her degree. While she is working towards completion, she will be supervised by a licensed Thriveworks Clinician. The supervisor will consult with Alanys and will not participate in the session.
Passions
 "All that makes you fragile and fierce and clever and powerful and wounded and creative and layered and thoughtful and moody and insightful and wild and damaged, can be described in one single word: lovely." – Beau Taplin
Alanys is passionate about helping people help themselves. She strives to see everyone achieve the best version of themselves and finding what that means/looks like for that individual.
She believes that clients deserve a therapeutic approach that is unique to them. She creates a custom approach to meet the needs of the client while focusing on their strength and maintaining a positive approach towards change.
In her personal life, Alanys loves to run, hike, cook, read, and do yoga. She is originally from New Mexico.
Experience
Alanys has a BA in psychology from New Mexico State University. She is currently attaining her master's for Clinical Mental Behavior Health at UCCS. She's worked as a peer counselor at a nonprofit called Truth North. This program worked on leadership skills, empathy, forgiveness, and self-esteem for middle schoolers. Additionally, she is a graduate assistant for Campus Connections at UCCS, which a mentorship program between college students and middle schoolers.
She specializes in mindfulness, cognitive behavioral therapy, and believes in a holistic approach that takes into account the mind and body.
You might find Alanys a good fit if you are seeking counseling for:
Depression
Anxiety
Stress management
Life transitions
If you'd like to schedule an appointment with Alanys, call 719-266-3919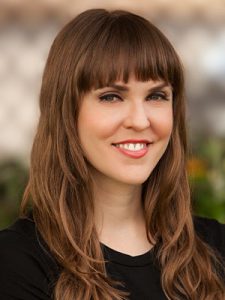 Alice Barclay, LPCC
Alice is a Licensed Professional Counselor Candidate (LPCC).  She is working towards her license as a Licensed Professional Counselor (LPC). While she is attaining her LPC, she will be supervised by another licensed clinician.
Passions
"We carry inside us the wonders we seek outside us." Rumi 
Alice has a passion for helping others discover their soul's purpose. She believes that each of us has a unique life path that we are destined to follow, but this path often has unexpected turns, setbacks, and bumps that delay us from reaching our potential. Alice offers a non-judgmental space for her clients to express their emotions and heal from the disappointments and traumas of their pasts. In this space of kindness, support, and trust, her clients are able to tap into their strengths, including their innate ability to heal themselves. Are you ready to clear the obstacles that are holding you back from leading the life you've always wanted?
Experience
Alice grew up in the San Francisco Bay Area. Her commitment to helping others and interest in spirituality led her to pursue a bachelor's degree in psychology with a minor in holistic health from San Francisco State University. Following her undergraduate program, she was a Therapeutic Behavioral Services Coach and worked with children, teens, and caregivers in a variety of settings including community wrap-around programs, special education, foster care placements, and group homes. After taking a break to travel, get married, and raise her daughter, Alice returned to school and earned her master's degree in Holistic Counseling Psychology from John F. Kennedy University in San Jose, California.
Alice has an eclectic approach. With training in both traditional, western psychotherapy, as well as holistic models that consider the whole self-body, mind, and spirit - she tailors her sessions to best fit the needs of the client. She has extensive training in experiential psychotherapy modalities including somatic, mindfulness, and process therapy. However, she has also worked as an elementary and middle school counselor and specializes in cognitive behavioral therapy, play therapy, and sand tray therapy for children. Alice is an LGBTQI+ ally and loves working with all people regardless of their age, gender, race, ethnicity, sexual orientation, or past.
You might find Alice especially helpful if you are struggling with:
Anxiety and/or OCD
Depression
Relationship Issues
Behavioral Issues
Bipolar Disorder
Life Transitions/Adjustments
Developmental Disorders
ADHD
Existential and/or Spiritual Issues
LGBTQI+ and Identity
Eating Disorder and Body Image Issues
Stress
Trauma
To schedule an appointment with Alice, call 719-266-3919 or request an appointment online from our portal.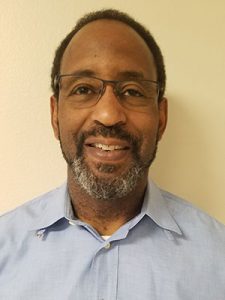 Calvin Robinson
Calvin is a psychotherapist.
Passions
"Courage doesn't happen when you have all the answers. it happens when you are ready to face the questions you have been avoiding your whole life." Shannon L. Adler
Calvin believes everyone has the power and strength to grow into a life they are happy in. Sometimes it's hard. Sometimes it's uncomfortable. Sometimes it takes a lot longer than we want it too. But the potential is always there, no matter what mountains you are currently climbing. Calvin's job is to help you get there.
As a psychotherapist, Calvin strives to provide quality mental health services that promotes his clients desire to change and improve their quality of life. It's easy to get in a rut and feel like you're not moving forward. Whether the problem is mental health concerns, life circumstances, just a weird funk, or all of the above, it takes courage to acknowledge where you and where you want to go. Calvin thanks you for having that courage now and is excited to begin this journey towards a better life.
Experience
Calvin has 15+ years working with at risk children and adults in both inpatient and outpatient settings. As a retired military personnel himself, he has an insider understanding of some of life's hardships. He's also been exposed to multiple cultural backgrounds throughout his life and believes in accepting and including all parts of a person during a counseling session, including their ethnicity and cultural background.
In a counseling session, Calvin is experienced working with Dialectical Behavioral Therapy (DBT- useful for correcting harmful behaviors); Cognitive Behavioral Therapy (CBT- identifying negative, untrue thoughts and replacing them with positive, truthful ones); Reality/thought Therapy (a present-focused therapy that addresses what can be talked and changed about in the present rather than past).
You might find Calvin especially helpful if you are looking for counseling for:
Depression
Anxiety
Military
At-risk youth
Self-help
Trauma
Life transitions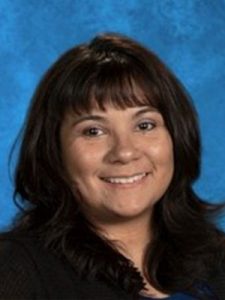 Cristina Campos-Krumholz, LPC
Cristina is a Licensed School Counselor and is working towards her Professional Counselor Licensed (LPC). While she is working for her LPC another Licensed counselor will supervise her.
Passions
"I've learned that people will forget what you said, people will forget what you did, but people will never forget how you made them feel." – Maya Angelou. 
Cristina is passionate about empowering children and teens to move through life's most challenging situations and come out living their best life. Often misunderstood and not given the voice make known their needs, children and adolescents can face many difficult, unique challenges. They deserve someone who will fight with them and empower them to grow and heal. Cristina's goal is to do just that.
When the whole world is telling you who you should be and what you should do, Cristina wants to be an empathetic hand that can give a gentle nudge in the right direction. Her job is never to tell you what to do, but to help you discover that answer for yourself.
With children who may not have the understanding about themselves or the world around them to make viable decisions, Cristina is passionate about putting the seemingly magical workings of the world into their own terms. Children and adolescents have much better understanding than many of us think, they just need an outlet to express it. Cristian works to be that outlet and help them grow and heal
Experience
As a parent, Cristina understands that seeing our children struggle is one of the hardest parts of parenting. As a counselor, she knows that sometimes, even the best intentions and utmost love aren't enough to reach the needs of your child.
Cristina has twenty-four years of diverse experience in counseling working with youth at all levels from pre-school to college. She has special experience working with military families at a school. It has given her the opportunity to understand the impact of deployment and reintegration on the child and the best way to reach such children
Her clients have come to her for a wide range of reasons. Because every situation and every person are unique, she uses an integrated approach and meets her clients where they're at. Your life outside a counseling session is vital to the healing and growth process. It matters and should be integrated into the counseling techniques used.
Cristina has experience with Cognitive Behavior Therapy, mindfulness, Rational Emotive Behavior Therapy, and Brief Counseling.
You might find Cristina especially helpful if you are seeking counseling for:
Stress management
Anxiety reduction
Social skills
Emotional regulation
Impulse control
Self-esteem
Positive body image
Grief and loss
Mindfulness
Anger management
Autism
ADHD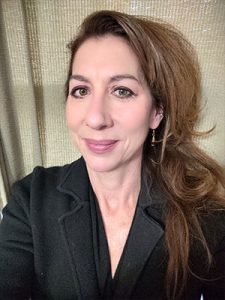 Dana Bustos, LPC
Dana is a Licensed Professional Counselor (LPC) with over 30 years helping people change their lives.
Passions
"Follow your bliss and the universe will open doors where there were only walls." —Joseph Campbell
"All you need is the plan, the road map, and the courage to press on to your destination." —Earl Nightingale
Dana believes we are designed to be happy, and that sometimes obstacles pop up that get in our way of being so, but that nothing is permanent. We all have the ability to thrive, to grow, to discover our potential, and to succeed beyond our wildest dreams. Sometimes, we just need some help figuring it all out.
Dana is thrilled to have the chance to do just that. She believes that we are all connected and is honored to assist her clients in their journey of discovery. Sometimes that journey may take a while, or maybe takes a sharp left and wanders for a bit- that's okay! Dana meets her clients where they're at, and she lets them set their own pace. She is an empathetic, guiding hand that is focused on support and encouragement.
As a Colorado native, Dana loves spending time outdoors with family and of course, her exceptional dogs. She's always amazed by the unexpected magic that she finds in nature, and in the wonderful people her path crosses with.
Everyone has a time where their vision of the future is hazy and confusing. Even if you have a clear view, how do you get there? Dana creates a judgement-free, collaborative space where together, you can work through your doubts, fears, pains, and heartaches. Dreams can come true; we just have to find the right path to get there!
Experience
Dana has worked extensively in behavioral health and is passionate about holistic treatments that take into count all aspects of human life and her client's unique personality and situation. She practices being intentional about creating her own experience and loves to help others discover how to do this for themselves.
Dana also draws on the mind-body connection. One cannot exist without the other, so both aspects of health are important! She helps her clients become more aware of their internal scripts: what are you thinking when, and how does that affect how we feel?
Above all, she will meet people where they are emotionally, spiritually, and developmentally and will work with them as they grow towards their best selves.
You might find Dana especially helpful if you are struggling with:
Depression
Relationship issues
Substance Use
Chronic Mental Illness
Grief
Women's issue
Suicidal ideation
Parenting
Self-esteem
Parole and probation
Life coaching
Stress
Parenting
Call 719-266-3919 if you'd like to schedule an appointment.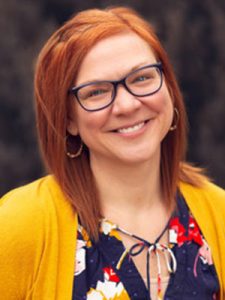 Jenny Flowers, LPCC
Jenny is a Licensed Professional Counselor Candidate (LPCC) and has her Master of Arts in Clinical Mental Health Counseling.
Passions
"Owning our story and loving ourselves through that process is the bravest thing that we will ever do."-Brene Brown
Jenny is passionate about empowering individuals who have felt unseen, misunderstood, marginalized, and voiceless. She finds joy in helping people gain a greater sense of self-worth and confidence, find meaning and purpose, and courageously tell their story.
As a counselor, Jenny's goal is to help her clients live transformed, empowered lives and find the courage to be their authentic self. As an artist, using creative expression is one of her favorite tools to accomplish this. She believes art can facilitate personal growth and healing from trauma, abuse, loss, and heartache.
Jenny especially loves to work with and empower women in all stages of life. The journey to heal from your past and discover who you truly are can be terrifying and exhausting. Jenny is here to make sure you don't have to go through it alone.
In her personal life, Jenny loves to create beauty using art as well as to appreciate the beauty around her in nature. She loves to frequent art exhibitions and immerse herself in artistic endeavors like drawing, painting, sculpture, and pottery. She also hikes, writes, and is a lifelong learner.
Experience
Jenny has a unique and wide array of experiences that have all shaped her heart for helping hurting people find healing. She's been a k-12th grade art teacher, advocate for survivors of human trafficking, and worked at an orphanage in Ghana, West Africa. Eventually, she moved overseas to be an Art Director of a therapeutic art program for trafficked children and adolescents. This has fostered her love and appreciate for diversity, sensitivity towards multicultural issues, and passion for expressive arts therapy in healing from trauma.
Jenny practices an authentic, client-centered approach in counseling. She acknowledges an individual's capacity to choose the direction, pace, and goals of therapy. Her job is to walk alongside you. She also believes in a strengths-based approach to empower you to develop your own strengths and passions. Her non-judgmental approach is built upon a caring, professional relationship with your goals in mind.
You might find Jenny especially helpful if you are seeking counseling for:
Trauma and PTSD
Anxiety
Depression
Suicidal Ideation
Self-injury
Women's Issues
Grief and Loss
Self Esteem
Christian Counseling/Spirituality
Domestic violence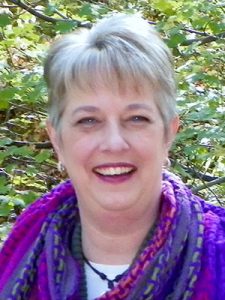 Leni Heckman, LPC, LAC
Leni is a Licensed Professional Counselor (LPC) and a Licensed Addictions Counselor (LAC).
Passions
"Sometimes the bravest and most important thing you can do is just show up." -Brene Brown
Some journeys are better with someone helping you along the way. Leni is passionate about making sure no one has to walk a path of healing and recovery alone. She is there for her clients in a way that puts the power back in their life, and she is always the first to encourage and empathize when hardships come.
Leni brings many unique experiences and knowledge to the counseling session. Her expertise makes her an educated and understanding guide. She loves to walk alongside people as they work to improve the quality of their lives. These people come from all forms of life- Leni's heart to see positive change in their life doesn't have a limit. She is open to working with all people on their journey to recovery or preparing to re-enter the community in the workforce or taking that next step in life to continue to grow and feel successful.
Experience
Leni's experience is wide and diverse. She has worked with chronically and acutely mentally ill clients in an inpatient setting, people struggling with addiction in both inpatient and outpatient settings, and people inside and out of prison. All of these experiences come together to create a nonjudgmental space for her clients to grow and explore what works for them.
Leni has the most experience working with ages 13 and up, and she is excited to work with a large range of clients. Although anyone is welcome to work with Leni, she is specialized in working with people struggling with addiction and people getting on their feet after being out of the workforce due to different circumstances.
Leni believes everyone has a little bit of "crazy". It differs in degree and functionality but isn't a bad thing in of itself. In fact, that little bit of crazy can give that spark of light in life. Her goal is to help everyone function better with the amount of "crazy" they have.
You may benefit especially well when working with Leni if you struggle with some of the following:
Addiction/Substance Abuse
Re-entry for offenders
Depression/anxiety
Anger management
Chronic mental illness
Life transitions
Trauma and Grief
Brain Spotting
Suicide ideation
Christian Counseling
If you'd like to schedule an appointment with Leni, please call 719-266-3919. Or, simple set up an appointment through our online portal. Once we've received the appointment request, we'll contact you to confirm the appointment.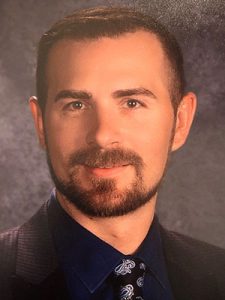 Randy Menegatti, LPC
Randy is a certified school counselor and is working towards his LPC (Licensed Professional Counselor).
Passions
"No one can choose your mountain, Or tell you when to climb. It's yours alone to challenge, At your own pace and time. ~ Unknown Author
Randy believes everyone deserves a second chance. No matter what our difficulties are in the past and present, it does not define who we are in the future. He also believes that education (in any form) is the key to unlock our future.
Randy uses his passion for teaching to help children. He's a lifelong learner himself and tries to instill some of the same passion in his students. He strives to show them that learning doesn't only come through the educational setting but also through life experience. As we grow and change, our needs and desires change as well. He is an advocate for children as they learn to express their needs and desires. He hopes to be a guiding light and support their journey to self-advocacy, exploration, and well-being.
In his personal life, Randy loves to be outside. This can include hiking, hunting, camping, playing with his dogs, traveling, and taking road trips. He loves to learn and explore the history of the world around us.
Experience
Randy has worked with kids in numerous settings. He has experience in the world of education primarily as a teacher but also as a school counselor and an administrator.
Randy has worked with students as they experience pre-deployment, deployment, and post-deployment in group settings where they are able to build relationships and bonds with others experiencing the same situation. He has also worked with youth as they have advocated their identity and then supported their needs as they have "come out" to their loved ones. In this process he has also helped to support and connect LGBTQ+ youth with organizations and members in the community where they could feel welcome and safe as they explore the world around them.
Randy is especially suited for your needs if you are searching counseling for:
Children and adolescent counseling
Adjusting to deployment (pre-, during, and post-)
School issues
Learning disabilities
LGBTQ+ issues
Life transitions
Self-growth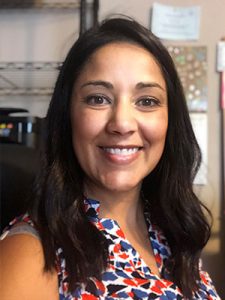 Rebecca M. Geng, LPC
Rebecca Geng is a licensed Clinical Mental Health Counselor in the state of New Mexico, and since moving to Colorado has been working on her Professional Counselor License (LPC). Until fully licensed, Rebecca will be supervised by a licensed counselor.
Passions
"I believe that a different therapy must be constructed for each patient because each has a unique story." -Irvin D. Yalom
Rebecca believes it is important to see the whole person as a collective. You are so much more than a problem to be solved! She works to see past the issue that is presenting itself at the moment and to the wonderful, unique person at the core of your life.
Through her many years of working in the mental health field, she has had the experience of working with a diverse spread of clients. It's important for her to honor heritage, culture, and the individual belief system each client holds. Rebecca understands that these are oftentimes central to who we are, and they can be vital in the counseling process.
Rebecca has a special place in her heart for younger children. She specializes in ages 0-5 and loves to work with them and their families. This population is too often at a high risk with little support. She is working every day to provide that crucial support to the families of young children and the infants themselves. By sharing her knowledge and walking side by side with these families, she hopes to provide a safer, better future for all members involved.
In her own life, Rebecca enjoys reading, fishing, hiking, camping, and spending time with her family and dog.
Experience
For the last eight years, Rebecca has been honored to serve a variety of culturally diverse populations. She has worked with adolescents, adults, families, active duty military, and inpatient clients. To her, the ability to help these families and individuals safely navigate some of the most difficult challenges is an extraordinary gift, and one she is intent on making the best of.
Rebecca is always continuing her education. She has been accumulating experience and training hours in Infant Mental Health Services over the last four years because of the need and vulnerability of that particular population.
In addition, she is trained in EMDR, COS Facilitator (Circle of Security Parent Training Model-Attachment based) and trauma-focused therapy including CPP (Child Parent Psychotherapy). She also has extensive hours in Play Therapy modalities.
In the future, Rebecca hopes to add group therapy to her resume by providing a support-based group for people who face the complexity of caregiving roles and the needs of zero to five population.
You might find Rebecca especially helpful if you are struggling with any of the following:
Military life and support
Adolescents and children
Infant care (0-5 years of age)
Trauma
Depression/Anxiety
Family therapy
Life transitions
Chronic Mental Illness
If you'd like to schedule with Rebecca, call 719-266-3919 or view available appointments through our online portal.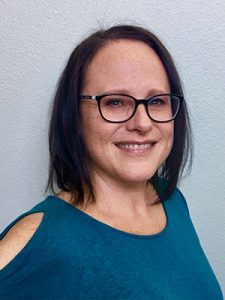 Rini Amato, LPCC
Rini is Licensed Professional Counselor Candidate (LPCC). While she is working towards her LPC, she will be supervised by another licensed counselor.
Passions
"Don't wait for the storms of your life to pass. Learn to dance in the rain." -Steve Rizzo           
"Life isn't about finding yourself. Life is about creating yourself." -George Bernard Shaw         
Rini's calling has always been to be a light to the people around her. She's passionate about helping others improve their lives, find their self-worth, and see themselves with the same unconditional positive regard that she does. We all have a light within ourselves, even when it's difficult to find amidst all the loss, grief, and change life can bring. Rini has faced and survived her own worst fears, and through it she has learned how resilient we are as humans. She wants her clients to know they are not alone, she is here, and to please not give up!
Rini also believes in life-long learning and growth. She makes time for her own professional and personal growth by reading, studying, and asking professionals in her field for advice. With the right supportive environment, we all have the capacity to make positive changes in our lives regardless of our circumstances. Her goal is to help create that environment.
It's never too late! We're all doing the best we can within the limit of our own unique history, but at the same time, there's always room for improvement. Rini is here to walk with her clients as a lot of little changes add up to get you unstuck, gain self-confidence, and move forward on a path that draws you closer to the life you want to live.
Experiences
Rini earned her BA in Psychology and worked in a county-run community mental health center facilitating psycho-education groups for adults struggling with severe mental illness. In between her BA and pursuing her MEd to become a therapist, she travelled and gained invaluable experiences and relationships.
Her counseling style is an eclectic yet tailored therapeutic approach that varies based on each individual client's needs. Usually, she sticks to strength-based, solution-focused, reality-focused, and practical. She believes the client is the expert on their life and they hold the knowledge necessary for creating positive change with her- help. It's her goal to support her clients as they grow towards self-awareness and happier, healthier lives.
Rini's own experience with trials make her an empathetic, understanding counselor. She is a breast cancer survivor and understands that even though life can get dark, there is always a light waiting to be uncovered.
You might connect with Rini especially well if you are looking for counseling for:
Anxiety Disorders
Mood Disorders (Depression)
Trauma
Relationship Counseling
Teen and student counseling
LGBTQ Counseling
Mindfulness
Life Coaching/Self-Improvement
Health Issues
Life Transitions
Panic Disorders
Grief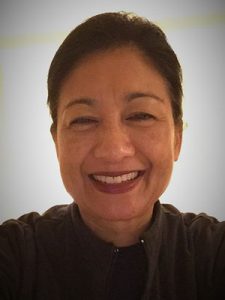 Shirley Dollesin, LPC
Shirley is a Licensed Professional Counselor (LPC) with certifications in Grief Counseling, Trauma Counseling, EMDR, Tai Chi Instruction, and Yoga Instruction.
Passions
"Be like water." -Lao Tzu
Shirley understands the many ups and downs life can bring. We are all constantly evolving and changing with and through our life experiences. Sometimes, we can get stuck, or a little lost. Shirley is passionate about walking with people through their experiences and watching them come out of it a stronger, healthier, and happier person.
Shirley believes in a holistic approach. She assesses the whole person when working with a client. Afterall, you are much more than your current difficulties. There is so much that goes into making who you are, and each one is important! Shirley draws on the uniqueness of each person in a counseling session, integrating wellness and connecting the mind and body.
Healing and growing from past or present pains can be difficult and exhausting. But Shirley believes in your innate strength and power to overcome. She practices what she teaches and is constantly learning and reassessing her beliefs about herself, others, and the world.
At the heart of it all, Shirley is passionate about life. She yearns to connect with others, listen to their stories, and help them achieve their greatest potential!
Experience
Shirley has lived in Colorado for nearly 40 years. She understands the healing power of nature and loves to get outside by hiking, camping, kayaking, and fishing. (Recently, pickleball has been especially fun!) Shirley is also a veteran with 22 years in the United States Navy.
In a counseling session, Shirley will always keep the main focus on the one person that matters in that moment- you! Her client centered perspective cultivates a relationship built on trust. She is here to support, guide, and encourage you. But you are always the master of your own life, Shirley is just excited she gets the opportunity to walk it with you.
You might find a counseling session with Shirley especially fruitful if you are looking for a counselor that specializes in:
Trauma
Depression
Anxiety
Grief
Self-regulation skills training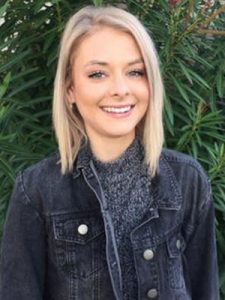 Taylor Klock, Intern
Taylor is a Masters Level Intern working on completing the final stage of her degree. While she is working towards completion, she will be supervised by a licensed Thriveworks Clinician. The supervisor will consult with Taylor and will not participate in the session.
Passions
Taylor believes everyone has a story, a past, and a particular series of events that has made them unique. Ultimately, what creates that story is not the experiences filled with hardships but the individual's perception of the hardships they've encountered, their reaction to hardship they face, and the way in which these hardships have impacted their heart, soul, and story.
Taylor strives to be alive and savor every moment of this beautiful and fragile life. She leads from her heart and continues to grow into her greatest potential energy. As a counselor, she wants to help others do the same so they can embody their authentic soul.
In her personal life, Taylor is passionate about being in nature and being outdoors. She finds fulfillment from hiking, skiing, adventuring, and traveling.
Experience
Taylor believes that effective counseling addresses the body, mind, and spirit. Her holistic approach is always given with empathy and non-judgment. She believes that meaning making is at the heart of therapy and strives to create a safe spot for clients to create and pursue their own meaning.
Taylor enjoys existential, experimental and gestalt approaches. She also practices energy therapy.
Her experience is as wide as it is deep- from studying abroad at Madrid Spain Nebrija University to starting weekly free meditation moments for the Houston community to working with at-risk youth within Denver's Latino community, Taylor is constantly seeking to grow herself and help others do the same.
Taylor has also studied Autism Spectrum Disorders and learning disabilities at the Massachusetts Institute of Technology and volunteered at an equine therapy center for kids. She is 75 hours into her yoga instructor certification.
You might find Taylor a good fit if you are seeking counseling for:
Depression
Anxiety
Stress management
Mindfulness
Life transitions
If you'd like to schedule with Taylor, call: 719-266-3919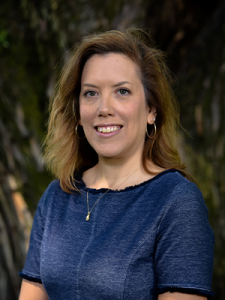 Tina Reyero, LPC
Tina is an LPC, Licensed Professional Counselor.
Passions
"To the degree that we look clearly and compassionately at ourselves, we feel confident and fearless about looking into someone else's eyes."-Pema Chodron
Tina believes in appreciating the beauty all around us. She is passionate about understanding the beauty in people, nature and objects in order to enhance our lives. In her personal life, this means practicing gratitude, kindness and love towards herself and others. She delves into the beauty of nature by hiking and biking around town.
Tina is adept at forming relationships with people of all backgrounds, a skill partly developed because of her passion to travel, explore and learn about other cultures and languages. It hits a personal level because she is proud of her own Hispanic and Latina heritage.
Above all, Tina has a passion for art. She frequently attends art exhibitions, musical performances and creates her own artistic adventures. This passion for creation is coupled by a love for learning, making Tina a well-rounded and educated guide to the world of healing. Afterall, Tina believes that individuals have the tools to discover what fits and is best for them. Her job is to authentically guide clients into healing emotions for healthy transformations, while empathically understanding their values and beliefs.
Experience
Tina brings many unique experiences to the counseling session. She believes in a client-focused practice that puts the power back into her client's hands. In addition to having experience working with the arts and art-related therapy, Tina is specialized in Trauma-Informed care and can offer serves such as EMDR and AEDP. She also practices and teaches mindfulness strategies.
Tina is excited to work with clients of all ages. She has worked with children aged 6-12, adolescents and adults. Her specialty lays in working with clients of the young and emerging adult ages. People in college, entering the workforce or middle-aged adults may find her sessions especially helpful.  No matter the age or situation, Tina believes in using compassion and humanistic strategies to help guide the client to their best self.
Tina has the ability to engage clients in art related activities to quickly grow the counseling relationship and progress her clients toward their goals, if clients are interested in art related therapy.
Also, Tina is fluent in Spanish. If you prefer to have your session in Spanish, simply let Tina know.
Some common issues she sees include:
PTSD and Trauma
College mental health
Life transitions
Anxiety/Depression
Mindfulness
Chronic Mental Illness
Addiction and Substance Abuse
Grief and Loss
Relationship problems (family, couples, co-dependency, etc.)
Adolescents/teens
If you'd like to schedule with Tina, please call 719-266-3919. Or, simply request an appointment through the online portal and we'll contact you to confirm the appointment.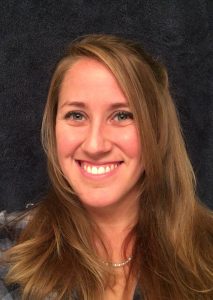 Cassie Fallon, LMFT
Cassie is a License Marriage and Family Therapist with additional training in Animal Assisted Therapy, Eye Movement Desensitization and Reprocessing (EMDR) and Trauma treatments. She uses an array of counseling skills throughout her practice.
Passion
Cassie has a passion for working with couples, families and teens. Her approach with clients begins with a genuine caring relationship .Her clients feel her unconditional positive regard toward them. In this non-judgmental environment, clients are free to explore their lives with her. Here are some quotes that drive her practice:
"I have never met a strong person with an easy past"
Cassie links awareness to past experiences, accomplishments, and lessons learned, to build strength and empower clients so they can impact and control their futures and see their dreams fulfilled.
"Normal is an illusion, what is normal for the spider is chaos for the fly"
Happiness should be achieved based on our own beliefs and goals, not defined by others.
Experience and Strategies
Cassie has a variety of experience in different settings, all with individuals and their families and partners. Having travelled, studied abroad, and worked in many different fields, she has developed a wide background of experiences and is able to connect with nearly anyone on their journey.
Cassie relies mainly on a systemic and humanistic approach. The humanistic approach is simply a positive approach to therapy that focuses on a person's individual nature. A systemic approach, takes into consideration the power of relationships, interactions of groups such as the patterns and dynamics. She also uses Cognitive Behavioral Therapy, Mindfulness, and is open to use anything that may help her clients.
Specialties:
Anxiety
Depression
Trauma
Parenting
Relationship enrichment
Couples
Pre-Marital Counseling
Troubled Teenagers
Behavioral problems in school or community
Cassie believes that life is difficult for all of us. We don't have to do it alone. To schedule with Cassie, call: 719-266-3919, or book online.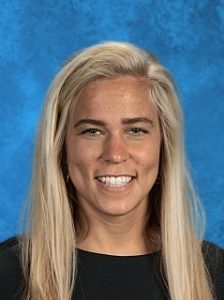 Rachel Finch, LPC
Rachel is a Licensed Professional Counselor, as well as a nationally certified counselor (NCC) and a licensed school counselor. Her wealth of experience and her non-judgmental attitude create an environment of comfort and reflection.
Passion
"The greatest glory in living lies not in never failing, but in rising every time we fall." –Nelson Mandela
Rachel believes in and advocates for her clients. She works with people in a relational, genuine and caring manner. Within this relationship, she supports her clients in developing perseverance and resilience to achieve goals – to rise every time they fall.
Experience and Strategies
Rachel has worked as a Behavioral Specialist Consultant and a School Counselor in addition to being an LPC (Licensed Professional Counselor). She believes in empowering people to live a healthy lifestyle, as well as being the best possible version of themselves. She genuinely believes that health, fitness, yoga and mindfulness are important in our daily lives. She practices these areas in her life and is always willing to teach others who would like to learn.
Rachel uses Client-Centered therapy, Brief Solution Focused therapy, Cognitive Behavioral therapy and Play Therapy strategies with her clients. She works with children from age 4 to young adults. Her ability to connect with this diverse age range speaks to her capacity to understand developmental stages for emotional, cognitive, behavioral and even moral stages. Rachel can be trusted to meet her client wherever they are in life, collaborate to determine goals and objectives, and develop individualized strategies to meet the goals.
Rachel engages in counseling and life coaching with her clients. She meets with them for a variety of situations. Some of her specialties are:
Depression and Anxiety
Trauma, PTSD
Life Transitions/Adjustments
Grief/Loss
Suicidal Ideation
Self-injury
Self-improvement (stress management, coping skills, relocation, mindfulness, and more)
Families, relationships
Children and adolescents
Autism
Mindfulness
If you'd like to schedule with Rachel, please call Thriveworks Colorado Springs at 719-266-3919 or book online.