Our Providers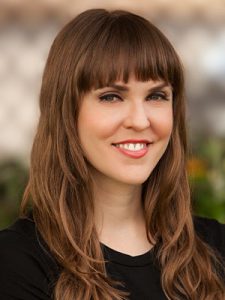 Alice Barclay, LPCC
Alice is a Licensed Professional Counselor Candidate (LPCC).  She is working towards her license as a Licensed Professional Counselor (LPC). While she is attaining her LPC, she will be supervised by another licensed clinician.
Passions
"We carry inside us the wonders we seek outside us." Rumi 
Alice has a passion for helping others discover their soul's purpose. She believes that each of us has a unique life path that we are destined to follow, but this path often has unexpected turns, setbacks, and bumps that delay us from reaching our potential. Alice offers a non-judgmental space for her clients to express their emotions and heal from the disappointments and traumas of their pasts. In this space of kindness, support, and trust, her clients are able to tap into their strengths, including their innate ability to heal themselves. Are you ready to clear the obstacles that are holding you back from leading the life you've always wanted?
Experience
Alice grew up in the San Francisco Bay Area. Her commitment to helping others and interest in spirituality led her to pursue a bachelor's degree in psychology with a minor in holistic health from San Francisco State University. Following her undergraduate program, she was a Therapeutic Behavioral Services Coach and worked with children, teens, and caregivers in a variety of settings including community wrap-around programs, special education, foster care placements, and group homes. After taking a break to travel, get married, and raise her daughter, Alice returned to school and earned her master's degree in Holistic Counseling Psychology from John F. Kennedy University in San Jose, California.
Alice has an eclectic approach. With training in both traditional, western psychotherapy, as well as holistic models that consider the whole self-body, mind, and spirit - she tailors her sessions to best fit the needs of the client. She has extensive training in experiential psychotherapy modalities including somatic, mindfulness, and process therapy. However, she has also worked as an elementary and middle school counselor and specializes in cognitive behavioral therapy, play therapy, and sand tray therapy for children. Alice is an LGBTQI+ ally and loves working with all people regardless of their age, gender, race, ethnicity, sexual orientation, or past.
You might find Alice especially helpful if you are struggling with:
Anxiety and/or OCD
Depression
Relationship Issues
Behavioral Issues
Bipolar Disorder
Life Transitions/Adjustments
Developmental Disorders
ADHD
Existential and/or Spiritual Issues
LGBTQI+ and Identity
Eating Disorder and Body Image Issues
Stress
Trauma
To schedule an appointment with Alice, call 719-266-3919 or request an appointment online from our portal.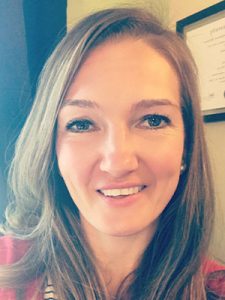 Cathrin Moeller, LMFT
Cathrin is licensed Marriage and Family Counselor (LMFT).
Passions
"You have to go wholeheartedly into something that is worth having and make sacrifices to achieve personal gain."
Cathrin's life passion is helping others discover their own. She strives to help clients find their own purpose and passion for life, whatever that may be. Sometimes it may be buried beneath the stresses of life, but Cathrin will walk side by side with you as you both discover what makes you tick, and what may be stopping you from living your very best life.
Therapy is a journey, and it can be easy to get lost amongst the twist and turns. Cathrin serves as a travel guide so that together, you can work on your personal goals, find your strengths, and build your confidence. You deserve happiness- Cathrin is intent on helping you get it!
At the end of the day, this journey is about you and what you will heal from and discover. Cathrin's role is to provide guidance and expertise. She offers a safe, nonjudgmental space for clients to come and mess up, get a little lost, and eventually find their way to growth and healing.
Experience
Cathrin has worked in a plethora of settings, including an inpatient crisis hospital, with military families, career counseling, and for a non-profit in a sexual abuse trauma treatment program. She specializes in Military Culture, Blended Families, Divorce, and Addiction.
Life is about learning how to deal with challenging and trying times in a way that works for you. Her goal is to empower you to find your own internal resources. She provides the support needed for you to gain a new perspective on how to create change.
Cathrin prefers a solution focused approach that is unique to every client. What works for you specifically? You'll explore that question and more in a counseling session with Cathrin. She integrates other techniques which she has picked up over the years- always keeping it individualized to the client.
Oftentimes, the past which shaped us, is now keeping us stuck. Cathrin works with you to find your "stuck points" and explore how to get them unstuck at a pace comfortable to you.
You might find Cathrin especially helpful if you are struggling with:
Addiction
Divorce
Blended Families
Military culture and life
Anxiety/Depression
Coping skills
Domestic Violence
Sexual abuse
Living with Special Needs and supporting a loved one with Special Needs
To schedule an appointment with Cathrin, call 719-266-3919 or request an appointment online from our portal.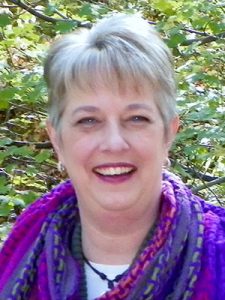 Leni Heckman, LPC, LAC
Leni is a Licensed Professional Counselor (LPC) and a Licensed Addictions Counselor (LAC).
Passions
"Sometimes the bravest and most important thing you can do is just show up." -Brene Brown
Some journeys are better with someone helping you along the way. Leni is passionate about making sure no one has to walk a path of healing and recovery alone. She is there for her clients in a way that puts the power back in their life, and she is always the first to encourage and empathize when hardships come.
Leni brings many unique experiences and knowledge to the counseling session. Her expertise makes her an educated and understanding guide. She loves to walk alongside people as they work to improve the quality of their lives. These people come from all forms of life- Leni's heart to see positive change in their life doesn't have a limit. She is open to working with all people on their journey to recovery or preparing to re-enter the community in the workforce or taking that next step in life to continue to grow and feel successful.
Experience
Leni's experience is wide and diverse. She has worked with chronically and acutely mentally ill clients in an inpatient setting, people struggling with addiction in both inpatient and outpatient settings, and people inside and out of prison. All of these experiences come together to create a nonjudgmental space for her clients to grow and explore what works for them.
Leni has the most experience working with ages 13 and up, and she is excited to work with a large range of clients. Although anyone is welcome to work with Leni, she is specialized in working with people struggling with addiction and people getting on their feet after being out of the workforce due to different circumstances.
Leni believes everyone has a little bit of "crazy". It differs in degree and functionality but isn't a bad thing in of itself. In fact, that little bit of crazy can give that spark of light in life. Her goal is to help everyone function better with the amount of "crazy" they have.
You may benefit especially well when working with Leni if you struggle with some of the following:
Addiction/Substance Abuse
Re-entry for offenders
Depression/anxiety
Anger management
Chronic mental illness
Life transitions
Trauma and Grief
If you'd like to schedule an appointment with Leni, please call 719-266-3919. Or, simple set up an appointment through our online portal. Once we've received the appointment request, we'll contact you to confirm the appointment.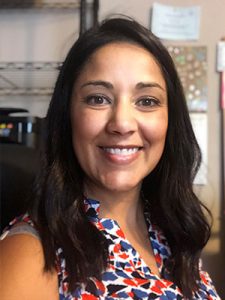 Rebecca M. Geng, LPC
Rebecca Geng is a licensed Clinical Mental Health Counselor in the state of New Mexico, and since moving to Colorado has been working on her Professional Counselor License (LPC). Until fully licensed, Rebecca will be supervised by a licensed counselor.
Passions
"I believe that a different therapy must be constructed for each patient because each has a unique story." -Irvin D. Yalom
Rebecca believes it is important to see the whole person as a collective. You are so much more than a problem to be solved! She works to see past the issue that is presenting itself at the moment and to the wonderful, unique person at the core of your life.
Through her many years of working in the mental health field, she has had the experience of working with a diverse spread of clients. It's important for her to honor heritage, culture, and the individual belief system each client holds. Rebecca understands that these are oftentimes central to who we are, and they can be vital in the counseling process.
Rebecca has a special place in her heart for younger children. She specializes in ages 0-5 and loves to work with them and their families. This population is too often at a high risk with little support. She is working every day to provide that crucial support to the families of young children and the infants themselves. By sharing her knowledge and walking side by side with these families, she hopes to provide a safer, better future for all members involved.
In her own life, Rebecca enjoys reading, fishing, hiking, camping, and spending time with her family and dog.
Experience
For the last eight years, Rebecca has been honored to serve a variety of culturally diverse populations. She has worked with adolescents, adults, families, active duty military, and inpatient clients. To her, the ability to help these families and individuals safely navigate some of the most difficult challenges is an extraordinary gift, and one she is intent on making the best of.
Rebecca is always continuing her education. She has been accumulating experience and training hours in Infant Mental Health Services over the last four years because of the need and vulnerability of that particular population.
In addition, she is trained in EMDR, COS Facilitator (Circle of Security Parent Training Model-Attachment based) and trauma-focused therapy including CPP (Child Parent Psychotherapy). She also has extensive hours in Play Therapy modalities.
In the future, Rebecca hopes to add group therapy to her resume by providing a support-based group for people who face the complexity of caregiving roles and the needs of zero to five population.
You might find Rebecca especially helpful if you are struggling with any of the following:
Military life and support
Adolescents and children
Infant care (0-5 years of age)
Trauma
Depression/Anxiety
Family therapy
Life transitions
Chronic Mental Illness
If you'd like to schedule with Rebecca, call 719-266-3919 or view available appointments through our online portal.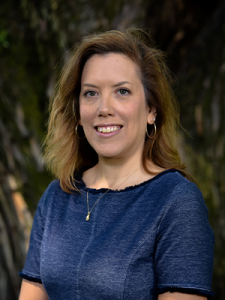 Tina Reyero, LPC
Tina is an LPC, Licensed Professional Counselor.
Passions
"To the degree that we look clearly and compassionately at ourselves, we feel confident and fearless about looking into someone else's eyes."-Pema Chodron
Tina believes in appreciating the beauty all around us. She is passionate about understanding the beauty in people, nature and objects in order to enhance our lives. In her personal life, this means practicing gratitude, kindness and love towards herself and others. She delves into the beauty of nature by hiking and biking around town.
Tina is adept at forming relationships with people of all backgrounds, a skill partly developed because of her passion to travel, explore and learn about other cultures and languages. It hits a personal level because she is proud of her own Hispanic and Latina heritage.
Above all, Tina has a passion for art. She frequently attends art exhibitions, musical performances and creates her own artistic adventures. This passion for creation is coupled by a love for learning, making Tina a well-rounded and educated guide to the world of healing. Afterall, Tina believes that individuals have the tools to discover what fits and is best for them. Her job is to authentically guide clients into healing emotions for healthy transformations, while empathically understanding their values and beliefs.
Experience
Tina brings many unique experiences to the counseling session. She believes in a client-focused practice that puts the power back into her client's hands. In addition to having experience working with the arts and art-related therapy, Tina is specialized in Trauma-Informed care and can offer serves such as EMDR and AEDP. She also practices and teaches mindfulness strategies.
Tina is excited to work with clients of all ages. She has worked with children aged 6-12, adolescents and adults. Her specialty lays in working with clients of the young and emerging adult ages. People in college, entering the workforce or middle-aged adults may find her sessions especially helpful.  No matter the age or situation, Tina believes in using compassion and humanistic strategies to help guide the client to their best self.
Tina has the ability to engage clients in art related activities to quickly grow the counseling relationship and progress her clients toward their goals, if clients are interested in art related therapy.
Also, Tina is fluent in Spanish. If you prefer to have your session in Spanish, simply let Tina know.
Some common issues she sees include:
PTSD and Trauma
College mental health
Life transitions
Anxiety/Depression
Mindfulness
Chronic Mental Illness
Addiction and Substance Abuse
Grief and Loss
Relationship problems (family, couples, co-dependency, etc.)
Adolescents/teens
If you'd like to schedule with Tina, please call 719-266-3919. Or, simply request an appointment through the online portal and we'll contact you to confirm the appointment.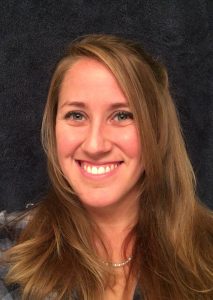 Cassie Fallon, LMFT
Cassie is a License Marriage and Family Therapist with additional training in Animal Assisted Therapy, Eye Movement Desensitization and Reprocessing (EMDR) and Trauma treatments. She uses an array of counseling skills throughout her practice.
Passion
Cassie has a passion for working with couples, families and teens. Her approach with clients begins with a genuine caring relationship .Her clients feel her unconditional positive regard toward them. In this non-judgmental environment, clients are free to explore their lives with her. Here are some quotes that drive her practice:
"I have never met a strong person with an easy past"
Cassie links awareness to past experiences, accomplishments, and lessons learned, to build strength and empower clients so they can impact and control their futures and see their dreams fulfilled.
"Normal is an illusion, what is normal for the spider is chaos for the fly"
Happiness should be achieved based on our own beliefs and goals, not defined by others.
Experience and Strategies
Cassie has a variety of experience in different settings, all with individuals and their families and partners. Having travelled, studied abroad, and worked in many different fields, she has developed a wide background of experiences and is able to connect with nearly anyone on their journey.
Cassie relies mainly on a systemic and humanistic approach. The humanistic approach is simply a positive approach to therapy that focuses on a person's individual nature. A systemic approach, takes into consideration the power of relationships, interactions of groups such as the patterns and dynamics. She also uses Cognitive Behavioral Therapy, Mindfulness, and is open to use anything that may help her clients.
Specialties:
Anxiety
Depression
Trauma
Parenting
Relationship enrichment
Couples
Pre-Marital Counseling
Troubled Teenagers
Behavioral problems in school or community
Cassie believes that life is difficult for all of us. We don't have to do it alone. To schedule with Cassie, call: 719-266-3919, or book online.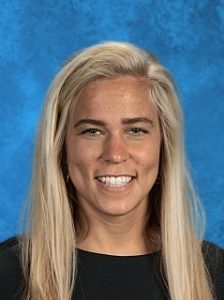 Rachel Finch, LPC
Rachel is a Licensed Professional Counselor, as well as a nationally certified counselor (NCC) and a licensed school counselor. Her wealth of experience and her non-judgmental attitude create an environment of comfort and reflection.
Passion
"The greatest glory in living lies not in never failing, but in rising every time we fall." –Nelson Mandela
Rachel believes in and advocates for her clients. She works with people in a relational, genuine and caring manner. Within this relationship, she supports her clients in developing perseverance and resilience to achieve goals – to rise every time they fall.
Experience and Strategies
Rachel has worked as a Behavioral Specialist Consultant and a School Counselor in addition to being an LPC (Licensed Professional Counselor). She believes in empowering people to live a healthy lifestyle, as well as being the best possible version of themselves. She genuinely believes that health, fitness, yoga and mindfulness are important in our daily lives. She practices these areas in her life and is always willing to teach others who would like to learn.
Rachel uses Client-Centered therapy, Brief Solution Focused therapy, Cognitive Behavioral therapy and Play Therapy strategies with her clients. She works with children from age 4 to young adults. Her ability to connect with this diverse age range speaks to her capacity to understand developmental stages for emotional, cognitive, behavioral and even moral stages. Rachel can be trusted to meet her client wherever they are in life, collaborate to determine goals and objectives, and develop individualized strategies to meet the goals.
Rachel engages in counseling and life coaching with her clients. She meets with them for a variety of situations. Some of her specialties are:
Depression and Anxiety
Trauma, PTSD
Life Transitions/Adjustments
Grief/Loss
Suicidal Ideation
Self-injury
Self-improvement (stress management, coping skills, relocation, mindfulness, and more)
Families, relationships
Children and adolescents
Autism
Mindfulness
If you'd like to schedule with Rachel, please call Thriveworks Colorado Springs at 719-266-3919 or book online.