Our Providers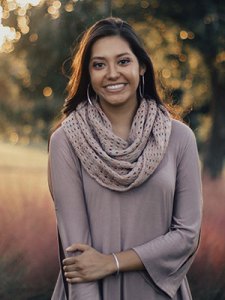 Self Pay Rate: $99
Alanys Chavez, Resident in Counseling
Philosophy of Care
Alanys Chavez is a Resident in Counseling, passionate about helping people help themselves. She specializes in mindfulness, cognitive behavioral therapy, and believes in a holistic approach that takes into account the mind and body. Alanys helps clients with depression, anxiety, stress management, life transitions, and more.
Alanys has a BA in psychology from New Mexico State University. She is currently attaining her master's for Clinical Mental Behavior Health at UCCS. She's worked as a peer counselor at a nonprofit called Truth North. This program worked on leadership skills, empathy, forgiveness, and self-esteem for middle schoolers. Additionally, she is a graduate assistant for Campus Connections at UCCS, a mentorship program between college students and middle schoolers.
Alanys strives to see everyone achieve the best version of themselves and find what that means/looks like for that individual. She believes that clients deserve a therapeutic approach that is unique to them. She creates a custom approach to meet the needs of the client while focusing on their strength and maintaining a positive approach towards change. In her personal life, Alanys loves to run, hike, cook, read, and do yoga.
"All that makes you fragile and fierce and clever and powerful and wounded and creative and layered and thoughtful and moody and insightful and wild and damaged, can be described in one single word: lovely." – Beau Taplin
Education
Bachelor of Arts in Psychology
New Mexico University
Specialties
Depression
Anxiety
Stress management
Life transitions
Chelsea Wages, Resident in Counseling
Philosophy of Care
Chelsea Wages is a Resident in Counseling (RIC) with more than 2 years of experience assisting children, teens, and adults who are experiencing the effects of trauma, PTSD, anxiety, chronic stress, family issues, and domestic violence.
In the counseling room, Chelsea understands that a client is the expert of their own story and that their reality exists within their own perceptions of the world as they experience it. No outsider can tell them how to perceive the world, but an effective listener can inspire new thought patterns and considerations for perspectives previously overlooked. Chelsea has a passion for supporting the developmental disability community, especially parents, caregivers, and siblings. She works with clients and families who may have an intellectual, developmental or behavioral diagnosis.
She also has a passion for working with families who are seeking healing after domestic violence, specifically families who are beyond the initial crisis intervention and are now beginning a new life after domestic violence.
Chelsea's experiences with advocacy training and volunteer work with Break the Silence Against Domestic Violence has provided her experience working with families and survivors of Domestic Violence in their recovery and rebuilding after the initial crisis phase has passed. She has spent the last 3 years working at TRE in case management, working with transitional age (15-25-year-old) clients who have both development diagnoses and mental health diagnoses.
These experiences have shown her how much additional support is needed in the area of parent and caregiver mental health support, as well as specialized counseling for the developmental disability community. She uses a variety of approaches in each session, specializing in mindfulness and mind/ body awareness. Chelsea will work hard to help you grow and experience a renewed sense of purpose and wellbeing.
Specialties
Family Therapy for Domestic Violence
Domestic Violence Survivor Support
Adolescent Therapy
Teen Support
Life Transitions
Caregiver Mental health Support
Development Disability Social Support
Parenting
Family support with intellectual, developmental, and behavioral diagnoses
Anxiety and Depression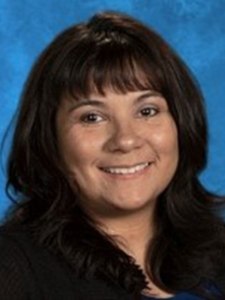 Self Pay Rate: $99
Cristina Campos-Krumholz, Resident in Counseling
Philosophy of Care
"I've learned that people will forget what you said, people will forget what you did, but people will never forget how you made them feel." – Maya Angelou. 
Cristina is passionate about empowering children and teens to move through life's most challenging situations and come out living their best life. Often misunderstood and not given the voice make known their needs, children and adolescents can face many difficult, unique challenges. They deserve someone who will fight with them and empower them to grow and heal. Cristina's goal is to do just that.
When the whole world is telling you who you should be and what you should do, Cristina wants to be an empathetic hand that can give a gentle nudge in the right direction. Her job is never to tell you what to do, but to help you discover that answer for yourself.
With children who may not have the understanding about themselves or the world around them to make viable decisions, Cristina is passionate about putting the seemingly magical workings of the world into their own terms. Children and adolescents have much better understanding than many of us think, they just need an outlet to express it. Cristian works to be that outlet and help them grow and heal
As a parent, Cristina understands that seeing our children struggle is one of the hardest parts of parenting. As a counselor, she knows that sometimes, even the best intentions and utmost love aren't enough to reach the needs of your child.
Cristina has twenty-four years of diverse experience in counseling working with youth at all levels from pre-school to college. She has special experience working with military families at a school. It has given her the opportunity to understand the impact of deployment and reintegration on the child and the best way to reach such children
Her clients have come to her for a wide range of reasons. Because every situation and every person are unique, she uses an integrated approach and meets her clients where they're at. Your life outside a counseling session is vital to the healing and growth process. It matters and should be integrated into the counseling techniques used.
Cristina has experience with Cognitive Behavior Therapy, mindfulness, Rational Emotive Behavior Therapy, and Brief Counseling.
Specialties
Stress management
Anxiety reduction
Social skills
Emotional regulation
Impulse control
Self-esteem
Positive body image
Grief and loss
Mindfulness
Anger management
Autism
ADHD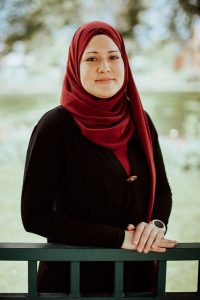 Self Pay Rate: $99
Cynthia Cruz, Resident in Counseling
Philosophy of Care
Cynthia Cruz is a Licensed Therapist (LT) with over 3 years of experience working with clients of all ages—especially children and adolescents. In addition, she is highly skilled in working with trauma. Cynthia supports young people in learning how to express their emotions in a healthy manner.
Cynthia completed her clinical internship at TESSA, which is a non-profit organization for survivors of domestic violence and sexual assault. While at this site, she assisted in creating a psychoeducational group for parenting. This group provides mothers with the knowledge and support to successfully parent children who have experienced trauma. Cynthia also lead a psychoeducational group for domestic violence, which included children between the ages of 4-6.
Cynthia has been working as a therapist from 2020 to the present. With each client, she builds an individualized plan to reach the client's goals. Using a strengths-based theoretical approach and Solution-Focused Therapy, she assists people in using their inner strengths to achieve their therapeutic goals. With children and adolescents, she utilizes Play Therapy which allows the client to express themselves in more ways than simply verbally. Cynthia also incorporates sandtray therapy in her sessions for children and adolescents, along with adults and couples. Sandtray Therapy is used as a tool of expression as well as a tool to regulate emotions.
Cynthia knows how difficult it can be to express oneself after experiencing trauma. She strives to provide a safe place for young people to talk about their fears and struggles without being faced with bias or judgment.
Specialties
• Anxiety
• Depression
• Relationship Issues
• Behavioral Issues
• Academic struggles
• Life Transitions/Adjustments
• Self Esteem struggles
• Stress
• Parenting
• Trauma
Danielle Zaderaka, PMHNP
Philosophy of Care
Danielle Zaderaka is a Board Certified Psychiatric Nurse Practitioner with over 6 years of experience in psychiatry. She is passionate about working with both adolescents and adults, and she helps clients manage a wide range of mental health challenges including anxiety, depression, ADHD, insomnia, trauma, and more. Danielle also has previous experience working in an emergency room setting — as a former Psychiatric Acute Care Nurse Practitioner, she understands the unique intricacies of poor functioning and life interrupting symptoms, particularly with adolescents.
Danielle understands the difficulty of finding a provider who actually listens and exercises ethical and compassionate prescribing. Getting to know you and how you want to improve your life is one of her top priorities. Too often, clients feel they don't get the time and appreciation for their needs — helping you start each day with a better baseline means better days ahead. Improving overall functioning and examining the small details to make big changes is our ultimate goal!
As a conservative prescriber, Danielle seeks to apply a "whole person" approach to medication management. Considering holistic and natural ways of symptom management with a healthy appreciation for psychopharmacology, Danielle blends treatment options for the best outcome that works for you! She works hard to ensure you feel heard, supported, and comfortable with every medication. A strong advocate for medication education, she will also ensure you know what to expect what a given medication will do for you and how it will impact you. Danielle assures you that she considers multiple factors when choosing a medication protocol and avoids polypharmacy.
Working with a psychiatric provider can be overwhelming, but having someone who listens and understands can help. Danielle is a great listener and support system, and she will treat you with the utmost respect. She will help you improve your functioning and live well!
Education
Walden University
Master of Science in Nursing
Specialties
Anxiety

Depression

Anger

ADHD

Coping Skills

Oppositional Defiance

School Issues

Self Esteem

Sexual Abuse

Sleep or Insomnia

Stress

Trauma and PTSD
Denice Maiden, LPC
Philosophy of Care 
Denice Maiden is a compassionate, dedicated, and results-driven Licensed Professional  Counselor and Certified Addiction Specialist with over 10 years of experience in behavioral  health, providing assessment, crisis stabilization, and therapeutic care to individuals  seeking help with depression, anxiety, trauma, substance abuse, depression, anxiety,  women's issues, and life stressors, and couples who are experiencing communication and  other relationship challenges. She is passionate about enriching clients' lives and invested  in their journey toward living successful and mentally healthy lives. 
Denice embraces a collaborative, individualized, strength-based approach to treatment  which is centered in present-moment awareness, utilizing evidence-based interventions for  mindfulness, exploring core beliefs and thought distortions, and reframing narratives, in  order to promote client self-efficacy and foster mental wellness. 
Denice endeavors to put you at ease, instill hope, and help to normalize your present life  challenges in a space that is inviting, validating, accepting, and unconditional, so that she  may assist you in building a path toward a happier and brighter tomorrow. 
Education 
Master of Arts in Clinical Mental Health Counseling
Argosy University – Denver 
Specialties 
Depression 

Anxiety 

Trauma 

Substance Abuse 

Stress Management 

Conflict Resolution 

Women's Issues 

Co-Dependency 

Relationship/Communication Issues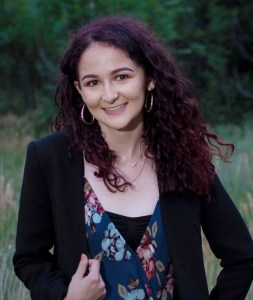 Self Pay Rate: $99
Jaelyn Aragon, Resident in Counseling
Philosophy of Care
"Life doesn't make any sense without interdependence. We need each other, and the sooner we learn that the better for us all."  — Erik Erikson
Jaelyn Aragon is a Resident in Counseling (RIC) who specializes in working with children, teens, and adults who are struggling to cope with issues related to alcohol use, addiction, depression, anxiety, undeveloped coping skills, chronic illness, family conflict, trauma, PTSD, sexual or physical abuse, parenting difficulties, and much more.
Jaelyn works from a person-centered approach that borrows strategies from narrative therapy and insights from an existential lens. She knows that the client is an expert on themselves, but may need guidance from a counselor to help navigate the trials and tribulations of life. Jaelyn's journey into counseling began with her work at Safe Passage Children's Advocacy Center, where she volunteered for over two years. The experience taught her the value of meeting a client at whatever place or mindset they are in, and she learned how to respond to a range of emotional situations while being an advocate for the client's best interest.
Jaelyn knows that everyone carries experiences that help to shape who they are. She is devoted to helping people process those experiences. Jaelyn is also passionate about integrating forms of writing and other artistic expressions into counseling. Reach out to schedule a session with her, where you'll work together as a team to start achieving your personal goals.
Education
University of Colorado Colorado Springs
Master's in Clinical Mental Health Counseling
Specialties
Depression
Stress
Anxiety
Adolescent Therapy
Child Therapy
Self-awareness
Mindfulness
Trauma
Social Support
Art Therapy
Self Pay Rate: $99
Marie-Kriz O. Beltran, Resident in Counseling
Philosophy of Care
Marie Beltran is a Resident in Counseling who is passionate about working with veterans. Marie is excited and ready to work with clients ranging from 18 years old up to 65 to help them navigate adulthood. Her journey into the mental health profession began with her work as a mental health columnist at a magazine. Marie is a noncombat-related Army veteran and she interned as a mental health clinician at Mt. Carmel Veterans Service Center, which prepared her well for her specialty working with veterans.
Marie completed her master's degree at Colorado Christian University. As an exercise and yoga enthusiast, she understands the importance of having body and mind awareness. Marie helps her clients work towards creating a harmony between their bodies and minds. She is also passionate about meditation and helps her clients with finding peace and balance within their lives. She believes everyone can find a stillness and sense of tranquility in even the busiest days. In her own life, Marie enjoys cooking and eating out. She is a Philippine native and was raised in California, where her experiences have helped shape her empathy and compassion.
Marie believes every person has a basic need to be seen, heard, and validated. She works to meet that need in every session, and to help people build a life in which it is met outside therapy as well. Marie knows that people need a safe space to express themselves without judgement. The foundation of her therapeutic approach is to provide clients with that space to be who they are, to discover who they desire to be, and to figure out what works to get them there. Marie utilizes a variety of strategies in her work to help clients, including cognitive behavioral therapy (CBT), dialectical behavioral therapy (DBT), psychodynamic, person-centered, solution-focused, and psychoeducation. More than anything, she believes in meeting the client wherever they are.
Specialties
Body Awareness
Mindfulness
Meditation
Depression
Anxiety
Services for Veterans
Adulthood
Trauma
Life transitions and coaching
Psychoeducation
Rachael Cresci, LCSW
Philosophy of Care
Dr. Rachael Cresci is Licensed Clinical Social Worker (LCSW) specializing in integrated behavioral health. Rachael began her career in the health care field working at UCSF Benioff Children's Hospital. She has spent over 18 years providing clinical assessment and treatment to children and adults in medical settings.
Rachael completed her Master of Social Work (MSW) at San Jose State and her Doctorate in Behavioral Health (DBH) at Arizona State University. She is a Tenure Track Professor at Napa Valley College. Rachael uses cognitive behavioral, mindfulness-based, and solution focused interventions to create custom treatments that will optimize her clients' health and functioning. Throughout therapy, she will work with clients to find the best approach.
Rachael believes that you come with the problem and the solution. Her job is to enhance strengths, increase coping strategies, and help you reach your goals. Rachael works to develop a safe and supportive relationship that will enable you to heal.
Education
Doctor of Behavioral Health
Arizona State University
Master of Social Work
San Jose State University
Specialties
Bilingual/Bicultural Spanish
Depression
Bipolar Disorder
Anxiety
Pain Disorders
Health Psychology
Addiction Medicine
Transgender Health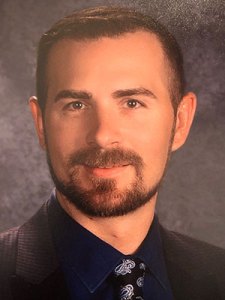 Self Pay Rate: $99
Randy Menegatti, Resident in Counseling
Philosophy of Care
Randy Menegatti is a Resident in Counseling (RIC) with over 2 years of experience working with children, teens, and adults. He specializes in treating issues related to relationships, ADHD, undeveloped coping skills, family conflict, difficult life transitions, men's issues, school-related issues, and much more.
Randy has completed Master's degrees in both Educational Leadership and Professional Counseling and uses his passion for teaching to help children.
Randy believes everyone deserves a second chance. He also believes that education (in any form) is the key to unlocking one's future.
Randy strives to show clients that learning doesn't only come through the educational setting, but also through life experience. As you grow and change, your needs and desires change as well. Randy is an advocate for clients of all ages as they learn to express their needs and desires. He hopes to be a guiding light and support their journey to self-advocacy, exploration, and wellbeing.
"No one can choose your mountain, or tell you when to climb/ It's yours alone to challenge, at your own pace and time." -Unknown author
Specialties
Children and adolescent counseling
Adjusting to deployment (pre-, during, and post-)
School issues
Learning disabilities
LGBTQ+ issues
Life transitions
Self-growth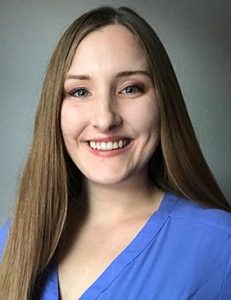 Self Pay Rate: $99
Sydney Gomez, Supervisee in Social Work
Philosophy of Care
Sydney Gomez is a Supervisee in Social Work who is passionate about working with youth and families who have experienced trauma or who have gone through challenging experiences. Sydney specializes in trauma therapy and is passionate about helping clients work through and process traumatic experiences. She is excited and open to the possibility of working with a wide variety of groups in the future. More specifically, she loves to work with clients ages 3 to 30 years old.
Originally from Michigan, Sydney loves to spend time with her family and enjoy the outdoors. She chooses to fill her time with things that in turn fill her up so that she can bring her all to a client's session. Sydney employs a variety of strategies in her work including client-centered sessions. She knows that everyone has different goals and begins at unique places, so she believes in meeting every client wherever they are, helping them work towards a happier and healthier life.
Sydney believes empowering you to use you own strengths and skills to heal and pursue your goals leads to a stronger sense of self and greater success in the future. It may seem hard, but Sydney has seen time after time the strength, skill, and perseverance in all her clients. Her job is simply to recognize the unique traits her clients hold and help them utilize those to improve their daily life.
"Sometimes the bravest and most important thing you can do is just show up."- Brene Brown 
Specialties
Anxiety
Therapy
Depression
Trauma
Counseling for Youths
Counseling for Young Adults
Trauma-Focused Behavioral Therapy
Life transitions and Coaching
Mindfulness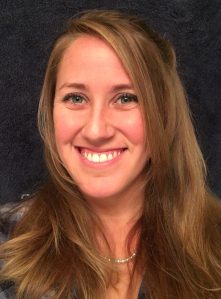 Self Pay Rate: $99
Cassie Fallon, LMFT
Philosophy of Care
Cassie has a passion for working with couples, families and teens. Her approach with clients begins with a genuine caring relationship .Her clients feel her unconditional positive regard toward them. In this non-judgmental environment, clients are free to explore their lives with her. Here are some quotes that drive her practice:
"I have never met a strong person with an easy past"
Cassie links awareness to past experiences, accomplishments, and lessons learned, to build strength and empower clients so they can impact and control their futures and see their dreams fulfilled.
"Normal is an illusion, what is normal for the spider is chaos for the fly"
Happiness should be achieved based on our own beliefs and goals, not defined by others.
Cassie has a variety of experience in different settings, all with individuals and their families and partners. Having travelled, studied abroad, and worked in many different fields, she has developed a wide background of experiences and is able to connect with nearly anyone on their journey.
Cassie relies mainly on a systemic and humanistic approach. The humanistic approach is simply a positive approach to therapy that focuses on a person's individual nature. A systemic approach, takes into consideration the power of relationships, interactions of groups such as the patterns and dynamics. She also uses Cognitive Behavioral Therapy, Mindfulness, and is open to use anything that may help her clients.
Specialties
Anxiety
Depression
Trauma
Parenting
Relationship enrichment
Couples
Pre-Marital Counseling
Troubled Teenagers
Behavioral problems in school or community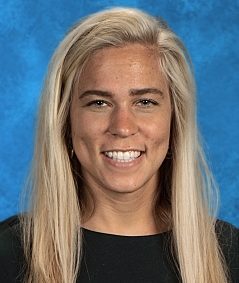 Self Pay Rate: $99
Rachel Finch, LPC
Philosophy of Care
Rachel Finch is a Licensed Professional Counselor (LPC) who specializes in depression, anxiety, trauma, PTSD, life transitions, suicidal ideation, self-injury, self-improvement, relationships, children, autism, and mindfulness. She works with children from age 4 to young adults. Her ability to connect with this diverse age range speaks to her capacity to understand developmental stages for emotional, cognitive, behavioral, and even moral stages.
Rachel has worked as a Behavioral Specialist Consultant and a School Counselor in addition to being an LPC. She uses client-centered therapy, brief solution-focused therapy, cognitive behavioral therapy (CBT), and play therapy strategies with her clients. Rachel can be trusted to meet her client wherever they are in life, collaborate to determine goals and objectives, and develop individualized strategies to meet the goals.
Rachel believes in and advocates for her clients. She works with people in a relational, genuine, and caring manner. Within this relationship, she supports her clients in developing perseverance and resilience to achieve goals – to rise every time they fall. Rachel believes in empowering people to live a healthy lifestyle, as well as being the best possible version of themselves. She genuinely believes that health, fitness, yoga, and mindfulness are important in our daily lives. She practices these areas in her life and is always willing to teach others who would like to learn.
"The greatest glory in living lies not in never falling, but in rising every time we fall." –Nelson Mandela
Specialties
Depression and Anxiety
Trauma, PTSD
Life Transitions/Adjustments
Suicidal Ideation
Self-injury
Self-improvement (stress management, coping skills, relocation, mindfulness, and more)
Families, relationships
Children and adolescents
Autism
Mindfulness