Danielle Zaderaka, PMHNP
Philosophy of Care
Danielle Zaderaka is a Board Certified Psychiatric Nurse Practitioner with over 6 years of experience in psychiatry. She is passionate about working with both adolescents and adults, and she helps clients manage a wide range of mental health challenges including anxiety, depression, ADHD, insomnia, trauma, and more. Danielle also has previous experience working in an emergency room setting — as a former Psychiatric Acute Care Nurse Practitioner, she understands the unique intricacies of poor functioning and life interrupting symptoms, particularly with adolescents.
Danielle understands the difficulty of finding a provider who actually listens and exercises ethical and compassionate prescribing. Getting to know you and how you want to improve your life is one of her top priorities. Too often, clients feel they don't get the time and appreciation for their needs — helping you start each day with a better baseline means better days ahead. Improving overall functioning and examining the small details to make big changes is our ultimate goal!
As a conservative prescriber, Danielle seeks to apply a "whole person" approach to medication management. Considering holistic and natural ways of symptom management with a healthy appreciation for psychopharmacology, Danielle blends treatment options for the best outcome that works for you! She works hard to ensure you feel heard, supported, and comfortable with every medication. A strong advocate for medication education, she will also ensure you know what to expect what a given medication will do for you and how it will impact you. Danielle assures you that she considers multiple factors when choosing a medication protocol and avoids polypharmacy.
Working with a psychiatric provider can be overwhelming, but having someone who listens and understands can help. Danielle is a great listener and support system, and she will treat you with the utmost respect. She will help you improve your functioning and live well!
Education
Walden University
Master of Science in Nursing
Specialties
Anxiety

Depression

Anger

ADHD

Coping Skills

Oppositional Defiance

School Issues

Self Esteem

Sexual Abuse

Sleep or Insomnia

Stress

Trauma and PTSD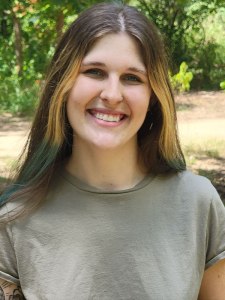 Self Pay Rate: $149
Tess Rose, LCSW
Philosophy of Care
Tess Rose is a Licensed Clinical Social Worker (LCSW) in both Texas and Colorado who has spent her time supporting adolescents and adults experiencing complex trauma, unstable moods, anxiety, life transitions, relationship difficulties, and identity issues. Tess completed her undergraduate degree at Texas A&M University and her Master of Science in Social Work (MSSW) at the University of Texas at Austin. She is a Cognitive Processing Therapy (CPT) certified provider.
Tess has worked with a diverse range of individuals and is well-equipped to create a nonjudgmental space for exploration and healing that meets each person where they are at. She believes that everyone has a right to self-actualization. Tess values connection to self and to the world around us through mindfulness and acceptance, and through ownership of what can be changed. She utilizes collaboration to identify the best approach to achieve each individual's goals, holding space for each person's unique needs and experiences.
Tess seeks to build an authentic and warm relationship and will make room for all the pain and beauty that life brings. She hopes to help people cope with what's in front of them, and beyond that find meaning and joy in life. Tess believes this is possible for everyone.
Education
Master of Science in Social Work
The University of Texas at Austin

Specialties
Anxiety

Crisis Intervention/Stabilization

End of Life/Death Issues

Gender Identity/Sexuality

Grief/Loss/Bereavement

LGBTQ+ Issues

Bipolar Disorder

Depression

Psychotic Disorders

Self Injury/Suicide

Stress Management

Trauma

Women's Issues