Meet our staff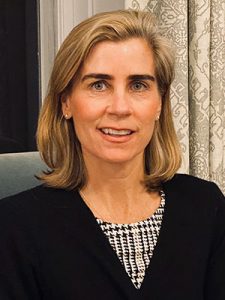 In network with:
Cigna
Humana
Magellan
Medicare
In process of being in network with:
Aetna
BCBS of MA
Beacon Health Options
Compsych
MassHealth
Multiplan
Tufts
Tricare
UBH
Self Pay Rate: $99
Cricket Braun, Psy.D.
Cricket is a Clinical Psychologist who earned her doctorate from Antioch University. She has worked in a variety of clinical settings including a juvenile rehabilitation center, residential settings for both adults and adolescents, and most recently at the University of Vermont. Although she enjoys working with a range of issues, her areas of clinical interest include anxiety, panic, depression and other mood disorders, relationships and interpersonal effectiveness, trauma, life transitions, disordered eating, and identity development. 
Cricket's approach to her work is primarily informed by relational psychodynamic therapy. This orientation assumes that in order for a person to experience emotional health, she or he must maintain fulfilling and satisfying relationships with those around them, and that emotional distress often is the result of negative, past relational experiences. Cricket's collaborative and supportive style addresses both the behavioral patterns of clients' experiences and also examines clients' intra- and interpersonal relationships and processes. By establishing a safe and positive relationship in the security of the therapy environment, Cricket helps clients develop a stronger sense of self and confidence. Ultimately, the goal is to promote growth by resolving problematic past and present relational traumas or impressions. Depending on the needs and presentation of each client, Cricket integrates a variety of other orientations and approaches into her clinical work, including EMDR (eye movement desensitization and reprocessing therapy), mindfulness-based approaches, motivational interviewing, and CBT (cognitive behavioral therapy).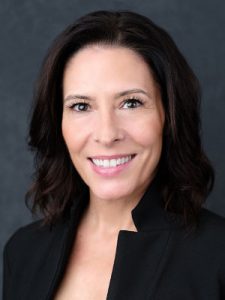 In network with:
Aetna
Anthem
BCBS
Beacon Health Options
Cigna
Highmark
Humana
Humana-Military
Magellan
Multiplan
Optum
Tricare
Tufts
UBH
United Healthcare
Self Pay Rate: $75
Francesca Bjork, LMHC
I am a warm and empathic therapist who will help you to see and grow into your best self and improve your day-to-day life. I believe that a person is more than just the sum of their parts, that people have many levels of self-awareness, that we have free will and participate, rather than simply observe our lives, and that we all have purpose, value, and meaning. We can choose happiness and contentment.  
Much of our suffering and despair (and our joy and fulfillment) comes from our relationships with others. I want my clients to be treated with respect and care in their relationships and to believe that this is an attainable goal.
I believe in mindfulness, positive psychology, humor, and life coaching as tools to help my clients be their best selves.  
I have a Masters in Clinical Psychology from Lesley University, and as a former educator I have worked with children of all ages.  I have also worked with those who suffer with depression, stress and anxiety, addictions and compulsions, grief and bereavement, phobias, insomnia, parenting or family problems, chronic pain or illness, eating disorders, intimate partner violence, relationship issues, anger, identity issues, and vocational/educational challenges.  
I am humbled and grateful to all of my clients who invite me to play a meaningful role in their lives and I always learn something from them.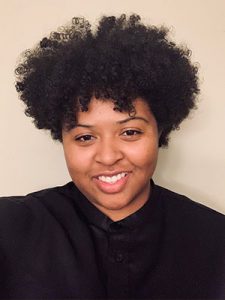 In network with:
Anthem
BCBS
Cigna
Highmark
Magellan
Tufts
In process of being in network with:
Aetna
Beacon Health Options
Humana
Multiplan
Tricare
UBH
Self Pay Rate: $75
Jalesa Frye, LMHC
I believe it takes immense courage to seek support when life gets challenging and stress becomes overwhelming. Therapy is a journey that can lead to healing and growth, so I strive to create a therapeutic space for my clients that is safe and collaborative. Within that space, I use a warm, supportive, curious, empathic and reflective approach to guide our work as we look at current and past stressors and/or trauma. Since graduating with my Masters degree in Forensic and Counseling Psychology from William James college in 2015 I have been empowering couples, families and individuals to overcome personal obstacles to improve their relationships. My approach is to support clients by identifying your inner strengths and building skills and resources that will aid you in managing current stressors, work through past events, and move towards being your best and healthiest self. 
My experience as a counselor includes working with adults, children, and families My goal as a counselor is to support individuals emotionally moving through challenges related to anxiety, depression, trauma, emotion management, life transitions, socio-economic struggles, and cultural challenges. The clinical modalities that I use to inform and guide my work include play and art therapy, family systems model, a strengths-based and person-centered approach, CBT/DBT, narrative therapy, and mindfulness.   
I look forward to the privilege of working with you and being a part of your healing and growth.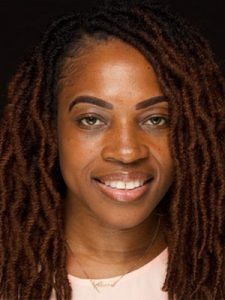 In network with:
In process of being in network with:
Aetna
BCBS of MA
Beacon Health Options
Cigna
Humana
Multiplan
Tufts
Tricare
UBH
Magellan
Self Pay Rate: $75
Josalin Scott, LICSW
Have a particular life obstacle you're trying to overcome, coping with everyday stressors, couple or family conflicts, coping with the loss of a loved pet, need a LGBTQ+ affirming therapist, or if you need assistance with family building stressors. Seeking help from a licensed therapist is the best way to put things into perspective. As a licensed psychotherapist I am committed to the well-being of all humans big and small. I am dedicated to going above and beyond to assist with helping people empower themselves and finding the answers they seek.
I implement effective psychotherapy methods such as Cognitive Behavioral, Interpersonal, Client Centered, and Humanistic which can be effective in assisting clients to instill self-understanding by encouraging them to adopt new attitudes and feelings towards life situations. It is essential to keep in mind therapy is not a magic pill or a quick fix: therapy is a healing process that necessitates participation and investment from the client and therapist alike. But in the end, making small changes to self-defeating behavior and coping with feelings of sadness, fear, anxiety and pain can bring life-altering results. There is no judgment only compassion and a safe environment to heal.
My main area of specialty is helping individuals who are coping with depression, anxiety, ADHD/ADD diagnosis, self-harming, pet loss, family building concerns and LGBTQ+ matters. Over the years I have gained experience by working with individuals who are coping with emotional abuse, deportation of family members, death of loved ones and other painful experiences.
I also work with individuals who seek treatment for anger management and stress management. I look forward to the prospect of supporting you in conquering the problems you are presently dealing with!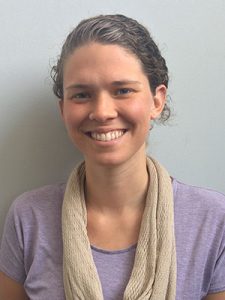 In network with:
Aetna
Anthem
BCBS
Beacon Health Options
Cigna
ComPysch
Highmark
Humana
Humana-Military
Magellan
Multiplan
Optum
Tricare
Tufts
UBH
United Healthcare
In process of being in network with:
Self Pay Rate: $75
Lindsey Kimball, LMHC
Lindsey is a Licensed Mental Health Counselor in the state of Massachusetts, who came to the Greater Boston area after receiving her master's degree in Mental Health Counseling with a specialization in Art Therapy from Caldwell University in New Jersey.
Lindsey's goal as a counselor is to assist individuals in navigating challenges related to anxiety, depression, trauma, emotion management, and life transitions. Her clinical background includes working with individuals and families affected by incarceration, brain injuries and other physical limitations, and substance abuse. Lindsey embraces a strengths-based, person-centered, holistic approach to care, with the utilization of techniques such as Cognitive Behavioral Therapy (CBT), mindfulness, and art therapy.
The therapeutic alliance is enhanced by recognizing the uniqueness of each individual that comes through the Thriveworks doors; Lindsey is passionate about implementing a creative approach tailored to each client's needs and experiences that will make 'self-actualization' possible. She believes in the process of forming a safe space for healing based on a foundation of trust, collaboration, and positivity - where one can truly thrive!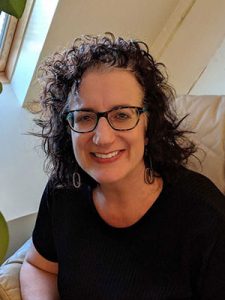 In network with:
Anthem
BCBS
Beacon Health Options
Cigna
Highmark
Humana
Magellan
Medicare
Multiplan
Optum
Tufts
UBH
United Healthcare
In process of being in network with:
Self Pay Rate: $99
Lisa Ciminelli, LICSW
Lisa Ciminelli is a Licensed Independent Clinical Social Worker (LICSW) in Massachusetts. She is originally from the Buffalo area and spent most of her career in Texas. She received her Bachelor of Science in Education at the University of North Texas in 1985, her Master of Social Work at the University of Texas at Arlington in 1996 and earned her License in Clinical Social Work (LCSW) in Texas in 2003. She has experience working in the non-profit arena for over 29 years, as a clinician, a supervisor and an administrator. Lisa has experience working with adults and children living with mental illness, addiction, homelessness, histories of multiple incarcerations, trauma, eating disorders, the LGBTQ+ community and End of life issues.
She has experience with individual, couple, family counseling. Her treatment models include Motivational Interviewing, CBT/DBT, and the use of Family Systems model and believes that all family units work as a system. She has also worked in medical settings and as a member of a team of professionals, working towards a common goal for clients in need of supportive services to meet their own individualized goals.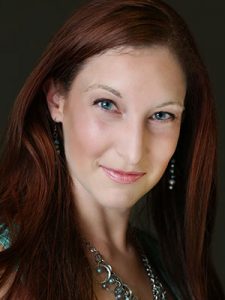 In network with:
Anthem
BCBS
Beacon Health Options
Cigna
Highmark
Humana
Humana-Military
Magellan
Multiplan
Optum
Tricare
Tufts
UBH
United Healthcare
In process of being in network with:
Self Pay Rate: $65
Lyndie Laramore, LMHC
If you find yourself engaging in the daunting task of looking for a therapist, chances are you have found yourself struggling with the mental and emotional pain caused by depression, anxiety, ADHD, Bipolar Disorder, PTSD, or are simply finding it hard to manage everyday challenges. I create a safe space in which we work together to create a trusting connection in which you can feel empowered to work through these struggles in a nurturing environment. I look forward to holding space with you to work together to change, learn, challenge, and grow.
I have over 10 years in the field working with people of all ages, supporting them as they manage such struggles as Depression, Anxiety, Bipolar Disorder, Borderline Personality Disorder, PTSD, and Adjustment Disorders, among many others.  In addition to individual therapy, I have worked with families, couples, and groups to help them achieve their highest potential. My therapeutic approach is rooted in trauma-focused, person-centered, psychodynamic perspectives. I am a Certified Clinical Trauma Professional, and am passionate about supporting those who have experienced trauma rebuild and thrive.  My number one goal in therapy is to empower people to learn to approach their struggles dynamically to create permanent and positive change.