Worcester, MA 9/2/2020 — Thriveworks, a national counseling practice with over 130 offices in the US, is excited to announce its newest office opening in Worcester, MA. Thriveworks Worcester provides new clients with same and next-day appointments in an online environment. Soon, they will also offer onsite mental health services.
"Opening another office in Massachusetts and expanding to Worcester has been a goal of Thriveworks for some time. We understand the importance of providing accessible care to people of all ages and backgrounds. Our purpose is to help our clients achieve greater overall happiness and that starts now," says Patrick Phillips, Senior Business Developer at Thriveworks.
Thriveworks Worcester Counseling can help clients with many different mental health problems from anxiety to loneliness, depression, trauma, relationship problems, and more. The counselors at Thriveworks Worcester provide their clients with personalized, compassionate help, no matter the challenge at hand.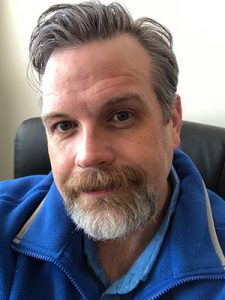 Dr. Shawn Channel, Licensed Clinical Psychologist, has 20+ years of experience in psychological assessment and treatment. He also has training and experience in couples therapy as well as anger management.
His specialties include intellectual assessment, personality assessment, neuropsychological assessment, relationship issues, depression, anxiety, and anger management.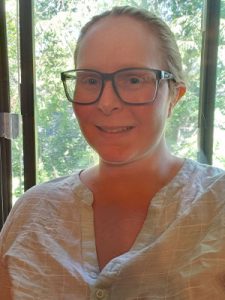 Laura Ucci, Licensed Independent Clinical Social Worker, specializes in helping people with anxiety, stress, depression, bipolar disorder, PTSD, LGBTQIA issues, and more. Ucci understands well that the uncertainty in life can bring on a number of mental health problems, many of which we just listed.
"Whether life has presented you with a significant loss, an unexpected lifestyle change, or you want to heal from the effects of trauma, I want to be there to help you achieve a healthier and happier life," says Ucci.
Time and time again, the clients at Thriveworks Counseling find that in addition to the problems they identified prior to counseling, they are able to work through concerns or challenges they didn't even realize they had. Heidi Faust, Chief Compliance Officer at Thriveworks, explains:
"Many of our clients start counseling with a specific problem or goal in mind only to find that through their relationship with a skilled Thriveworks counselor, they are able to resolve their initial concern relatively quickly and then are really able to focus on getting to the root of what caused that issue to begin with. Due to their newly found feelings of success and mastery, many of these clients then become motivated to start working on areas of their lives that they hadn't even consider prior to starting treatment."
Thriveworks Worcester is located at 405 Grove St., Worcester, MA 01605. Right now, clients can meet with a provider via telephone or video. The team hopes to welcome clients to their physical office soon. To schedule an online counseling session, clients can use the online booking system or call the office at (508) 409-6134 for assistance from a scheduling specialist.
About Thriveworks
Thriveworks Counseling was founded in 2008 by Anthony Centore PhD. Thriveworks focuses on helping people live happy, successful lives by connected them with caring, skilled mental health professionals. Counselors and therapists at Thriveworks have been featured in The New York Times, CNN, The Boston Globe, and more.
To learn more about Thriveworks Worcester, contact marketing@thriveworks.com or visit https://thriveworks.com/worcester-counseling/.
Explore the latest mental wellness tips and discussions, delivered straight to your inbox.
Start a Relationship with An Exceptional Counselor
Skilled and caring professional counselors
Accepting all major and most insurances
High-touch customer service & premium benefits
Same- or next-day appointments
Ultra-flexible 23.5hr cancellations