Troy, MI 9/14/20 — Thriveworks, a counseling practice with over 130 locations across the United States, announces the opening of their newest counseling office in Troy, MI. To meet the needs of this community, Thriveworks is excited to offer almost immediate mental health care to their clients, by telephone and video.
Finding quality, accessible mental health care is extremely difficult for many. Thriveworks understands how important it is to be readily available to those who need care the most. That's why they offer their clients competitive benefits such as appointments within 24 hours of their first call, flexible scheduling, and online counseling.
"Expanding our services to provide clients with more quality mental health care furthers the Thriveworks mission of excellence in our communities. Having our newest practice in Troy, MI offers more convenience to our clients," says Thriveworks Senior Business Developer, John Izzo. "With our no waitlist policy, extended hours, and dedicated care, I know that we will be able to help people manage and overcome their challenges well before they become a bigger problem."
Thriveworks Counseling prides itself on selecting highly qualified and experienced mental health professionals who offer exceptional, client-focused care. At the Troy office, the therapists, counselors, and psychologists are skilled in treating clients in a variety of mental health issues as well as helping their clients through tough spots in life.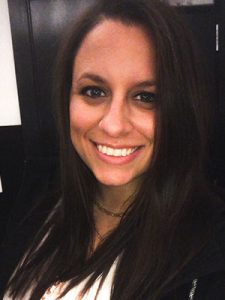 Shayna Agosta, Licensed Master Social Worker, Certified Advanced Alcohol and Drug Counselor, and Certified Clinical Trauma Practitioner specializes in helping adolescents and adults work through depression, anxiety, major life transitions, addiction, trauma, and relationship issues. She takes an eclectic approach to therapy by establishing a warm and trusting environment. Agosta hopes to help each of her clients achieve the life that they are worthy of.
This dedicated team of mental health professionals is readily available to help people in an online environment. New clients can look forward to scheduling with ease, as Thriveworks prioritizes an easy scheduling process. Executive Clinic Director at Thriveworks Ryan Culkin explains:
"At Thriveworks we believe that the therapeutic journey can be difficult and painful, this is why it is our mission to make it as seamless as possible to get you connected with an excellent therapist fast. With expanded hours for scheduling, online booking, and our own billing team, we will make sure there are no barriers to getting you the help you need."
Thriveworks Counseling in Troy, MI is now accepting new clients for online counseling and hopes to offer onsite counseling soon. For anyone who is interested in working with one of their mental health professionals online, they can schedule an appointment by calling (248) 764-4182 or visiting the online booking portal.
About Thriveworks
Thriveworks Counseling was founded in 2008 by AJ Centore, PhD and remains dedicated to providing clients the help and guidance they need to live happy, successful lives. Thriveworks accomplishes this mission by connecting clients to compassionate mental health professionals quickly with the help of personable scheduling specialists. Thriveworks has been featured in The New York Times, CNN, ABC, The Boston Globe, and more.
To learn more about Thriveworks Counseling in Troy, MI, contact marketing@thriveworks.com or visit https://thriveworks.com/troy-counseling/.