Bipolar disorder is a mental illness characterized by extreme mood swings and emotional highs and lows. Formerly known as manic depression, the condition can leave its victims feeling hopeless and uninterested one minute, but happy and full of energy the next. These changes in mood and emotions negatively impact one's sleep, judgment, behavior, and aptitude to think clearly, making it vital for individuals with bipolar disorder to get help. Unfortunately, however, effective treatments for the illness are limited—but the science community is optimistic about the future of bipolar disorder treatment as a new study "Adjunctive Bright Light Therapy for Bipolar Depression: A Randomized Double-Blind Placebo-Controlled Trial" finds that bright light therapy administered at midday can improve symptoms of depression as well as everyday functioning in bipolar individuals.
Former studies have found that bright light therapy administered in the morning triggered harmful side effects in patients with bipolar disorder, such as mania. But a team of researchers wondered if midday light therapy would have similar or differing effects. So, they conducted an experiment, which involved 46 participants with moderate depression, bipolar disorder, and who were on a mood stabilizer, to find out. These participants were randomly assigned to one of two lights: a 7,000-lux bright white light or a 100-lux placebo light. They were then instructed to place the light one foot away from their face for multiple 110-minute sessions to kick off the experiment. And as the weeks continued, they began to increase their exposure by 110-minute augmentations until they reached 60 minutes per day or until they experienced a significant change in mood.
The researchers found that those who were exposed to bright white light between noon and 2:30 p.m. for six weeks experienced a much higher remission rate—or minimal depression and normal functioning—than those who were assigned to the placebo light. Additionally, more than 68% of participants who received the midday bright light therapy achieved a normal mood, compared with 22.2% who received the placebo light. And to round out their promising findings, the participants that received bright light therapy had a much lower average depression score of a 9.2 compared to 14.9 for the placebo group, as well as greater levels of functioning; they were able to return to work and/or assume regular tasks around the house.
"Effective treatments for bipolar depression are very limited," says Dr. Dorothy Sit, lead author and associate professor of psychiatry and behavioral sciences at Northwestern University Feinberg School of Medicine. "This gives us a new treatment option for bipolar patients that we know gets us a robust response within four to six weeks." Furthermore, it is a treatment that comes with little to no side effects, as none of the participants experienced mania or hypomania, which brings with it irritability, agitation, and risk-taking behaviors. "As clinicians, we need to find treatments that void these side effects and allow for a nice, stable response. Treatment with bright light at midday can provide this," asserts Sit.
Effectiveness of light therapy in bipolar patients was initially tested in the morning at awakening because research has shown that morning light can be helpful to patients with another disorder: seasonal affective disorder (SAD), which is a type of depression that comes and goes with the seasons. But past studies show that this does not remain true in bipolar patients; instead, bright light therapy can be effective for them if administered at midday, according to this study. As to why this is the case, researchers are not quite sure. But Sit and the rest of the team are already planning other studies to investigate and better understand the link between midday bright light and circadian rhythms in bipolar patients.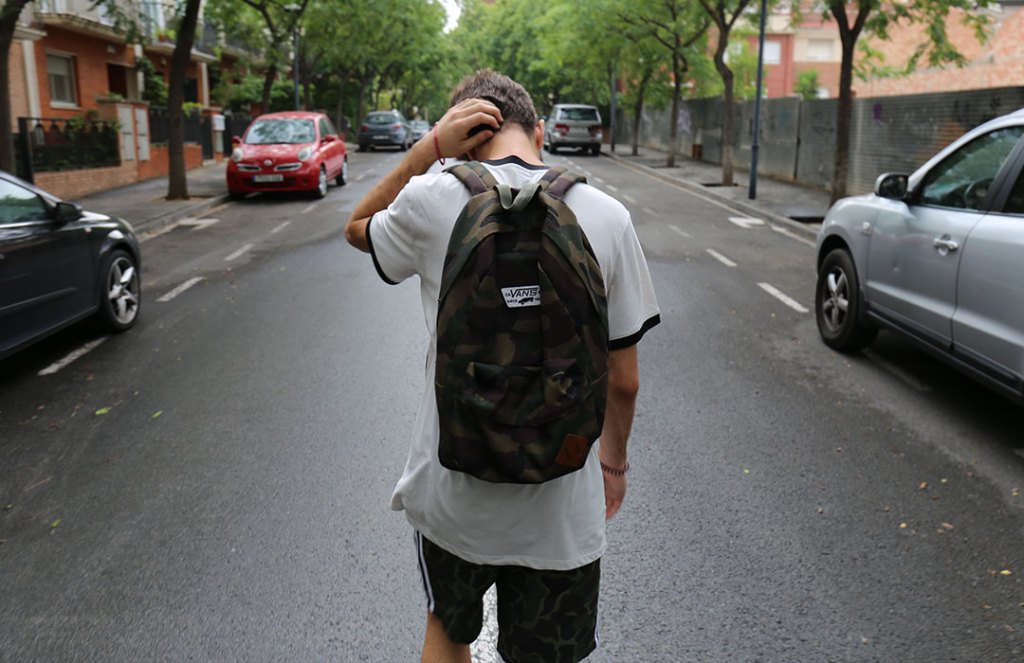 Source: Northwestern University "Bright Light Therapy at Midday Helps Bipolar Patients." NeuroscienceNews. NeuroscienceNews, 10 October 2017.
<http://neurosciencenews.com/bipolar-bright-light-midday-7712/>.
Original Research: Abstract for "Adjunctive Bright Light Therapy for Bipolar Depression: A Randomized Double-Blind Placebo-Controlled Trial" by Dorothy K. Sit, M.D., James McGowan, B.A., Christopher Wiltrout, B.S., Rasim Somer Diler, M.D., John (Jesse) Dills, M.L.S., James Luther, M.A., Amy Yang, M.S., Jody D. Ciolino, Ph.D., Howard Seltman, M.D., Ph.D., Stephen R. Wisniewski, Ph.D., Michael Terman, Ph.D., Katherine L. Wisner, M.D., M.S. in American Journal of Psychiatry. Published online October 7 2017 doi:10.1176/appi.ajp.2017.16101200