Meet Our Providers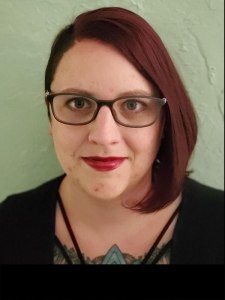 Self Pay Rate: $99
Christina Lynch, LMHC
Philosophy of Care
Christina Lynch is a Licensed Mental Health Counselor and a Child Mental Health Specialist (LMHC, CMHS)  who has 10 years of experience partnering with children, adolescents, and adults seeking help with behavioral issues, ADHD, depression, anxiety, and trauma. She completed her Bachelor's degree in Psychology from Eastern Washington University and received her Master's degree in Counseling Psychology from California State University Bakersfield.
Christina utilizes strengths-based, person-centered (PCT), cognitive behavioral (CBT), dialectical behavioral (DBT), and solutions-focused (SFT) approaches to therapy. Christina does not prescribe to a one size fits all method and will work collaboratively with individuals to find the tools and approaches to best meet the unique needs of every individual she works with.
Christina seeks to establish a caring partnership with you or your child, in order to assist in meeting your goals. Work with her to start building on strengths you already possess while finally accessing the tools you need to live a healthy and fulfilling life.
Education
Master's in Counseling Psychology
California State University, Bakersfield
Specialties
Oppositional Defiant Disorder

Attention Deficit Hyperactivity Disorder (ADHD)

Children and Adolescents

Anxiety

Depression

Trauma

Adjustment Disorder

Self-harm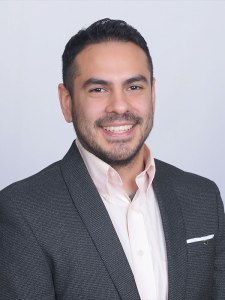 Self Pay Rate: $99
Javier E. Fregoso, LMHC
**Javier offers therapy services in Spanish and English
Philosophy of Care
Javier E. Fregoso is a Licensed Mental Health Counselor (LMHC) who has several years of experience in the mental health field partnering with adults seeking help for depression, anxiety, life transitions, stress management, and family dynamics. Javier has worked in various clinical settings including outpatient programs, group homes, and primary care.
Javier completed his Bachelor of Arts (BA) in Psychology at the University of Houston and his Master of Arts (MA) in Counseling at Saybrook University. He utilizes an integrative approach to therapy such as humanistic, cognitive behavioral therapy (CBT), solution focused, and existential modalities. Javier always strives to tailor all of these approaches to best meet the needs of every unique individual.
Javier believes that clients are the experts of their own lives and should lead the direction of therapy through a collaborative effort. His goal is to co-create a trusting, therapeutic space in order for clients to rediscover their strengths and authentic selves to achieve their goals.
Education
Master of Arts in Counseling
Saybrook University
Specialties
Anxiety & Depression

Trauma

Stress management

Grief/Loss

Life transitions

Adjustment issues

Spirituality