Our Counselors
Andrew Haynes, LPC
Philosophy of Care
Andrew Haynes is a licensed professional counselor with more than (LPC) 5 years of experience working with children, teens, and adults struggling with the symptoms of trauma, depression, anxiety, low self-worth, anger, stress, behavioral issues, and more.
After serving 6 years in the United States Navy as an electronics technician, Andrew earned a Bachelor's degree in psychology, then decided to pursue his Master's degree in Clinical Mental Health Counseling from the University of North Georgia. Since then, Andrew has accrued over four years of individual and family counseling experience.
Andrew immerses himself in sessions with a cognitive behavioral (CBT) and person-centered therapy (PCT) approach. Having a person-centered ambiance allows for empathy, non-judgment, and authenticity to flow through the session. When the client's story emerges, then cognitive behavior therapy becomes a valuable tool to help the client become aware of unhelpful beliefs and choose preferred ones. However, Andrew will flex in an eclectic manner finding valuable tools from a variety of counseling modalities when there is a clinical need.
Andrew has helped clients and their families through a variety of challenges. With Andrew, clients learn that reshaping their beliefs can lead to a more fulfilling interaction with life. When individuals choose their preferred beliefs they are able to transform their mood, relationships, and quality of life to the positive. All people are welcome!
Education
Master of Clinical Mental Health Counseling
University of North Georgia
Specialties
Trauma

Depression

Anxiety

Self-worth

Anger

Stress

Behavioral Issues
Felecia Roberts, LPC
Philosophy of Care
Felecia Roberts is a Licensed Professional Counselor (LPC) with over 10 years of experience assisting teens and adults who are faced with complications arising from grief, racial identity issues, relationship difficulties, low self-esteem, stress, PTSD, anxiety, depression, ADHD, anger, behavioral issues, undeveloped coping skills, family conflict, gender identity issues, and more.
Felecia earned her Master's degree in Clinical Mental Health Counseling from Mercer University. Her strength lies in stretching people with a gentle nudge to move into the next phase of their life—hopefully, a better one. She'll help you learn to recognize that life comes with ebbs and flows, and predictable ups and downs. Every individual encounters things that they need help processing, moving past, or accepting—and Felecia knows that the process of emotional growth will not always be comfortable. But if you are truly ready to put in the work, she's here to work together to discover the best version of yourself.
As an African-American female, Felecia also understands the struggle of climbing professional ladders, while attempting to maintain healthy relationships and a balanced sense of self. Partner together with her to reinforce your strengths and identify the areas of your life that need assistance. By offering you unconditional support and a personalized treatment plan, Felecia can help you stabilize your emotions and regain your sense of self.
Education
Mercer University
Master's in Clinical Mental Health Counseling
Specialties
General/Undisclosed

Depression

Grief

Stress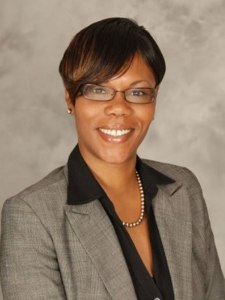 Self Pay Rate: $99
Jamila Harleston, LPC
Philosophy of Care
Jamila Harleston is a Licensed Professional Counselor (LPC) with over 20 years of professional experience helping clients of all ages to identify and embrace their personal strengths while coping with issues related to poor coping skills, divorce, grief, difficult life transitions, mental stress, oppositional defiance issues, addiction, anxiety, depression, ADHD, anger, behavioral issues, trauma, PTSD,  and women's issues.
Jamila earned her Master's degree in Clinical psychology from the University of Hartford. She relies on a strengths-based, individualized, and holistic counseling approach that utilizes a variety of clinical methods to motivate clients. Jamila is also a substance abuse expert, having conducted training workshops for community and behavioral health agencies throughout the Greater Atlanta Area, including Drug and Alcohol Evaluations and Addictions Counseling and Education.
Partner together with Jamila to start addressing your mental health needs with a provider who cares. You'll learn to cope with your challenges while creating healthier relationships and a more fulfilling life.
Education
University of Hartford
Master of Clinical Psychology
Specialties
Addictions

Anxiety

Depression

Coping Skills

Life Transitions

Mental Stress

Relationships

Stress

Women's Issues
Kaylee Taylor, LPC
Philosophy of Care
Kaylee Taylor is a Licensed Professional Counselor in the state of Georgia working under clinical supervision until her requirements for full independent licensure are achieved. She has spent her work in the field partnering with adults and adolescents seeking assistance in overcoming the challenges of living with anxiety, depression, bipolar disorder, life transitions, trauma, and relationship issues. She completed her Bachelor of Science in Psychology from Valdosta State University and received her Master of Science in Clinical Mental Health Counseling from Mercer University.
Kaylee is a trauma informed therapist who helps her clients increase their emotional resiliency by identifying their inner strengths and resources. Kaylee utilizes an eclectic, strength based, solution focused, cognitive behavioral, and attachment focused approach to counseling to always create a supportive, and motivational therapeutic environment to serve the individual needs of her clients. Kaylee loves to create space for creativity and humor in the therapy room.
Kaylee provides an inclusive safe space for clients to learn skills to cope and mange difficult thoughts, emotions, and memories. She is also certified in Progressive Counting (PC) to assist clients in managing emotional responses and work towards resolution from experiences of trauma and loss. Kaylee strives to work collaboratively with clients to achieve their goals and reach their fullest potential living a life where there is meaning and purpose.
Education
Master of Science in Clinical Mental Health Counseling
Mercer University
Specialties
Anxiety

ADHD

Bipolar Disorder

Depression

Life transitions

Parenting Concerns

Psychosis

Relationship Issues

Self Esteem

Self-Harm

Stress Management

Trauma (PTSD)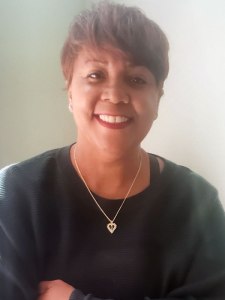 Self Pay Rate: $99
Lisa Hightower, Resident in Counseling, NCC, CAMS II
Philosophy Of Care 
Lisa is a Licensed Associate Professional Counselor. She graduated from Grand Canyon University with a master's in Psychology and Professional counseling. She has her Undergraduate from Georgia State University in Communications and minored in Sociology.
She is passionate about people and helping them to achieve their fullest potential and becoming their best self. Though she primarily uses Cognitive Behavioral Therapy techniques, Lisa believes that because all clients are different, that she too should be different and willing to use the many other modalities she is versed with.
Lisa is a firm believer that anyone can do anything if given the opportunity, education, resources, and support system. "Whether you think you can or can't- you're right."-Henry Ford
Education
Master's Degree in Psychology/Professional Counseling
Grand Canyon University
Bachelor's Degree in Communication
Georgia State University
Specialties
Self Esteem
Stress Management
Depression
Anxiety
Couples Counseling
Life goals and accountability
Grief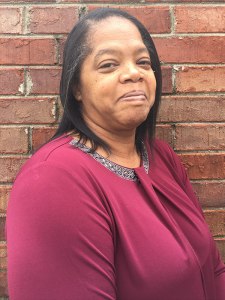 Self Pay Rate: $99
Donna Young, LPC
Philosophy of Care
Donna Young is a Licensed Professional Counselor in the State of Georgia with over 20 years of experience assisting adolescents, teens, young adults, and families with managing anxiety, depression, relationship issues, and adjusting to life's ups and downs.
Donna obtained her Master of Arts in Mental Health Counseling from Capella University. She takes an eclectic approach that meets the client where they are and encompasses cognitive-behavioral, solution-focused, and person-centered therapy. She focuses on assisting the client with gaining insight and awareness that will facilitate growth and understanding to meet the needs of the client.
Donna works toward establishing a therapeutic relationship that is built on trust, honesty, and unconditional positive regard. She will create an environment where the client will feel safe and comfortable being open and exploring ways to develop skills.
Education
Capella University
Master of Arts in Mental Health Counseling

Specialties
ADHD

Depression

Anxiety

Anger Management

Self-esteem

Stress Management

Adjustment

Coping Skills

Substance Use

Oppositional Defiance