Meet Our Counseling Staff: Kennesaw Counselors
---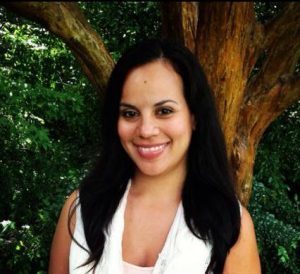 Angela Mendez, LPC
Angela Mendez is a Licensed Professional Counselor in Georgia with over 10 years of experience providing counseling services in varied settings to children, adolescents, adults, and families. She earned her Bachelor's degree in Psychology from the University of North Carolina and a Master of Science in Professional Counseling from Georgia State University. Angela also has experience working on building community relationships to serve underserved populations including Latino and refugee communities. Angela's counseling approach is anchored in a client-centered therapeutic practice, in which she uses a variety of treatment modalities including cognitive behavioral therapy, motivational interviewing, and mindfulness-based approaches to help her clients achieve their goals and promote holistic healing.
Clinical Areas of Specialization:
Bilingual (English-Spanish)
Parenting
Play Therapy
Depression
Anxiety
Stress
Grief and Loss
Trauma
HIV-related issues
Substance Abuse
---
Dr. Juanita E. Brigman, Ed.D., LCSW
Dr. Juanita Brigman is a Licensed Clinical Social Worker in Georgia who has over 10 years of clinical experience both hospital and community based. She earned her Bachelor's in Psychology and Master's of Social Work from the University of Maryland. She provides individual and family counseling using Cognitive Behavioral Therapy, modified Parent Child Interaction Therapy, and Mindfulness practice. She conducts and utilizes the results from child, adolescent, and family assessments to improve overall outcomes to better serve her clients. She has extensive training and research in early childhood mental health issues (Autism Spectrum, ADD, ADHD, Oppositional Defiant Disorder), teen depression, and multicultural counseling. She also provides trauma focused therapy with adults, teens, and youth. Her passion is seeing individuals and families grow and thrive despite life's challenges.
Clinical Specializations:
Depression/mood disorders
Adjustment issues
Behavior management
Parenting
Couples
Life stressors
Anxiety
Family therapy
Trauma
Social/Emotional Dysregulation
---
Timothy J. Giannoni, Ed.D., M.S., MBA, LAPC
Enjoying more than 25 years in the human services profession, Dr. Timothy Giannoni has acquired a diverse professional and educational background. Possessing advanced degrees in education, psychology, counseling and management, he has provided support to individuals in both direct service practice and in the management of counseling service organizations. Starting his career in a federally funded employment and training program in Florida serving both youth and adults, he transitioned into management and became the president of nationally recognized adolescent youth develop program serving 10,000 students per year. During his authorship of the Excel Program and years in organizational leadership, he completed extensive research in anxiety and depression management and correlates of effective developmental intervention. Living in North Atlanta during the past 13 years, his career path has taken him back to his first passion — individual counseling. As a co-owner of the Thriveworks Marietta practice, he brings the followings areas of service expertise:
(extensive clinical/program development experience: conflict/adjustment support to include crisis remediation, anxiety mgmt., depression, at-risk behavior, parental support)
Adult life change/adjustment
(decision making and pervasive anxiety research, eight years of group and individual career and employment counseling)
(depression, loss recovery, family relations)
Male personal growth support
(mid-life transition, relationship stabilization, anxiety, anger and impulse management) Dr. Giannoni believes counseling relationships begin with genuine interest and concern, and are supported by an ever present focus on positive personal growth. His years of experience have led him to the following conclusions:
Individuals own their counseling therapy
Quality individual therapy provides the opportunity to explore issues central to the person in a safe, professional and supportive environment
Progress or improvement in therapy results from an individual's personal decision to change or explore new thoughts, emotions or behaviors with the support of another
Dr. G is a down-to-earth, light-hearted guy with an extensive resume and passion for serving others in their time of need. Watch the following clip for his personal/professional introduction.
---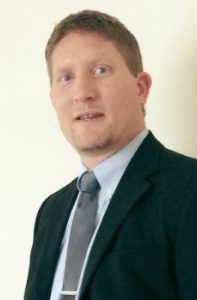 Joe Schelling, BSW, CLC, Clinical Coordinator
Joe Schelling serves as clinical coordinator for the Kennesaw, Marietta and Cumming locations. He has oversight of scheduling, intake, reception and other operational aspects of the three practices. He leans on his years of upper management and leadership expertise as he helps grow the practices.
Joe also serves as a Certified Life Coach. He has a passion to help people get from where they are to where they want to be - with primary population men going through career and/or life transitions, those feeling "stuck" and not knowing what to do next and young men who have limited positive male impact. All interactions revolve around client centered goal setting and is focused on helping the client develop the personal goals and objective to help them get to where they want to be. He brings nearly 20 experience in helping people transition to his coaching practice. He has worked in residential settings, hospital settings and community agencies helping parents, teens and young adults at-risk transition into desired settings. He has extensive experience with teens and young adults with developmental and environmental disabilities. Joe has worked in both the clinical and leadership roles. He brings a Christian perspective to all approaches and interactions. As a former youth pastor he has a interest in assisting others through traditionally difficult transition periods of life from a christian perspective
---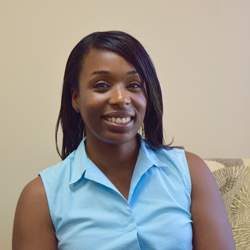 Vanesa Desir, LPC
Vanessa Desir is a licensed professional counselor practicing at Thriveworks Marietta. She has extensive experience working with individuals, families and groups to promote optimum mental and emotional health. Vanessa has worked in the field of counseling and psychology for more than 10 years. She obtained her master's in mental health counseling from Yeshiva University's School of Psychology in New York City. Her professional career began with researching how parents and their children are affected by substance abuse at The Albert Einstein College of Medicine. She provided psycho-educational therapy to adults struggling with depression due to developmental challenges at the Rose F. Kennedy Evaluation & Rehab Center. She has also worked with children and adults with developmental disabilities within a crisis unit at the Young Adult Institute, in New York City. Throughout her journey around the different facets of counseling, Vanessa has developed a passion for and is well versed in providing individual therapy surrounding life issues including but not limited to:
Depression/mood disorders
Adjustment issues
Behavior management
Life stressors
Anxiety
Family therapy
Women's issues
Her recent experience includes providing counseling to children, adolescents and adults from different cultures, ethnicities and economic backgrounds. Vanessa's approach to counseling focuses on human development in relational, social and cultural contexts. Vanessa is educated, personable and eager to meet goals set by clients. She is passionate about helping clients become better equipped in dealing with life's stressors, so that they can live happier and more fulfilling lives.
---