Meet Our Counseling Staff: Kennesaw Counselors
---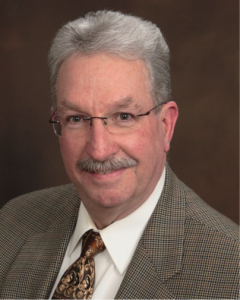 James Christian, PhD
Dr. James Christian demonstrates care for clients as whole persons, recognizing and dealing with physical, social, mental, emotional, psychological and spiritual needs. He utilizes an eclectic client centered approach to therapy which individualized to the unique needs of each client. His general focus is on mutual achievement of an understanding how past experiences and beliefs underlie and contribute to daily distress, thereby clarifying a path to real and long-term change. He believes mental health related challenges can be traced to individual's having unrealistic expectations, misplaced dependency and self-defeating beliefs and behaviors. In therapy, individuals are encouraged to face and overcome painful memories and emotions to enable themselves to develop and mature. Creating a safe, comfortable and nurturing counseling environment assist clients I developing coping skills to improve their quality of living. Dr. Christian is dedicated to providing compassionate and confidential care to his clients.
Areas of Specialization:
Military service support (prior service/experience)
Assessment and Self Reflection
Christian counseling support
Crisis intervention and family stabilization
---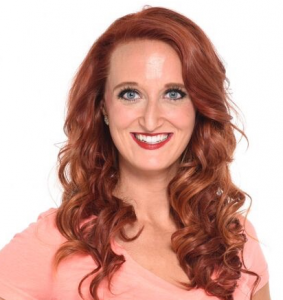 Katie Bandoly, Intern, MS
Katie Bandoly received her Master's degree from Mercer University in Clinical Mental Health Counseling. Prior to attending graduate school, Katie received her B.S. in Psychology and B.A. in Criminal Justice from the University of Georgia. She has experience working in the legal field as a paralegal, and has worked with the Cherokee County DUI Court Program counseling the participants of that program. Katie also spent time working as a counselor at Peachford Hospital. She has experience in counseling young adults through geriatric clients in all areas including substance abuse, depression, family conflict, and interpersonal relationships.
Katie's goal is to provide a safe environment where you can express your wants, needs, and emotions. She uses a humanistic, cognitive behavioral approach to help her clients find a path towards their greatest possible contentment.
---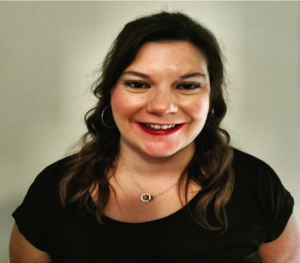 Kristen Hernandez, MS, LCSW
Kristen Hernandez is a Licensed Clinical Social Worker with a Master's degree in Social Work from Barry University in Miami Shores, Florida (Bi-lingual Counselor--Spanish). Kristen has extensive experience providing trauma focused therapy with adults, teens, and youth. In more recent years Kristen has been providing clinical interventions to at risk youth, teens, and families. She has developed and provided various group therapy and support groups. Kristen has close to 10 years of clinical experience providing individual, family, and group therapy. She is also a court appointed as a mental health expert in the state of Illinois, Florida, and Georgia.
Kristen utilizes a humanistic perspective which is a holistic approach that encourages self-awareness, mindfulness and helps the client identify and apply their innate strengths. Kristen employs a strength based, solution focused technique to ensure the client experiences a supportive and compassionate environment. She prides herself in building a trusting rapport with clients and their families; appreciating the unique characteristics of each client. Kristen ensures a respectful and trusting clinical experience free of judgment. Kristen ensures each client has a thorough understanding of the clinical process via psycho-education on an individual and family level.
Kristen specializes in the following:
Trauma / Post-Traumatic Stress Disorder
Crisis (suicide prevention intervention)
Anxiety/Depressive disorders
Support for Family and Teen issues
Support for schizophrenic disorder
---
Rhondell McGuire, MA, LPC
Rhondell is a Licensed Professional Counselor in Georgia and Missouri. He earned his Bachelor's degree in Psychology from the University of Missouri-St. Louis and a Master's of Education in Professional Counseling from Lindenwood University. He has experience working with adults, adolescents, and families.
Throughout his career, Rhondell has worked in a variety of community based organizations and in private practice. He has worked in the areas of crisis management with adolescents in the foster care system as well as working with low to moderate income families and the many challenges they face. Rhondell is particularly skilled in the areas of depression, anxiety, anger management, and family conflict. He is also trained in providing couples counseling, both pre-marital and marital.
---
►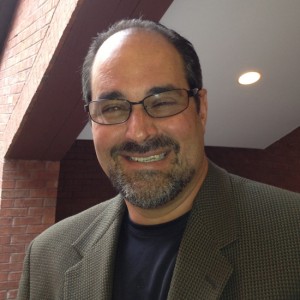 Timothy J. Giannoni, Ed.D., M.S., MBA, LAPC
Enjoying more than 25 years in the human services profession, Dr. Timothy Giannoni has acquired a diverse professional and educational background. Possessing advanced degrees in education, psychology, counseling and management, he has provided support to individuals in both direct service practice and in the management of counseling service organizations. Starting his career in a federally funded employment and training program in Florida serving both youth and adults, he transitioned into management and became the president of nationally recognized adolescent youth develop program serving 10,000 students per year. During his authorship of the Excel Program and years in organizational leadership, he completed extensive research in anxiety and depression management and correlates of effective developmental intervention. Living in North Atlanta during the past 13 years, his career path has taken him back to his first passion — individual counseling. As a co-owner of the Thriveworks Marietta practice, he brings the followings areas of service expertise:
(extensive clinical/program development experience: conflict/adjustment support to include crisis remediation, anxiety mgmt., depression, at-risk behavior, parental support)
Adult life change/adjustment
(decision making and pervasive anxiety research, eight years of group and individual career and employment counseling)
(depression, loss recovery, family relations)
Male personal growth support
(mid-life transition, relationship stabilization, anxiety, anger and impulse management) Dr. Giannoni believes counseling relationships begin with genuine interest and concern, and are supported by an ever present focus on positive personal growth. His years of experience have led him to the following conclusions:
Individuals own their counseling therapy
Quality individual therapy provides the opportunity to explore issues central to the person in a safe, professional and supportive environment
Progress or improvement in therapy results from an individual's personal decision to change or explore new thoughts, emotions or behaviors with the support of another
Dr. G is a down-to-earth, light-hearted guy with an extensive resume and passion for serving others in their time of need. Watch the following clip for his personal/professional introduction.
---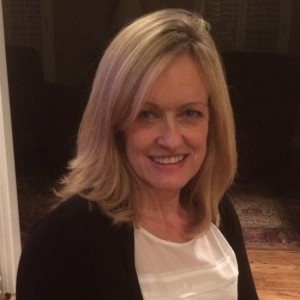 Beth Ebinger, LPC, NCC
Beth Ebinger is a licensed professional counselor and nationally certified counselor with Thriveworks Marietta. She hold a master's degree from Georgia State University and a bachelor's degree from St. Mary's College, in Notre Dame, Indiana. During her professional counseling career, she has refined her therapeutic skills working with adolescents and adults in community settings as well as in private practice, and is experienced dealing with clients from diverse cultures and religious backgrounds. Beth's therapeutic approach is strength based, integrative and solution focused. Beth has extensive training in cognitive behavioral therapy, dialectical behavioral therapy, emotion focused therapy and relationship empowerment therapy. She is skilled at identifying readiness for change as well as mechanisms blocking growth. She assists clients in developing skills and strategies to effectively manage life's challenges. She utilizes evidenced based treatment modalities to help couples discover or restore true connection and meaning in their relationships. Specialty areas include:
Anxiety
Depression
Bipolar disorder
Schizophrenia
Life adjustment issues
Grief
Couples conflict
ADHD
Parenting issues
Spiritual issues
Beth is a member of the National Board of Certified Counselors, the American Counseling Association and the Licensed Professional Counseling Association of Georgia (License #006243).
---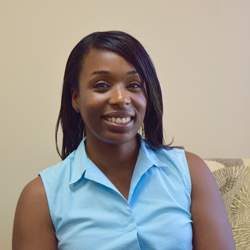 Vanesa Desir, LPC
Vanessa Desir is a licensed professional counselor practicing at Thriveworks Marietta. She has extensive experience working with individuals, families and groups to promote optimum mental and emotional health. Vanessa has worked in the field of counseling and psychology for more than 10 years. She obtained her master's in mental health counseling from Yeshiva University's School of Psychology in New York City. Her professional career began with researching how parents and their children are affected by substance abuse at The Albert Einstein College of Medicine. She provided psycho-educational therapy to adults struggling with depression due to developmental challenges at the Rose F. Kennedy Evaluation & Rehab Center. She has also worked with children and adults with developmental disabilities within a crisis unit at the Young Adult Institute, in New York City. Throughout her journey around the different facets of counseling, Vanessa has developed a passion for and is well versed in providing individual therapy surrounding life issues including but not limited to:
Depression/mood disorders
Adjustment issues
Behavior management
Life stressors
Anxiety
Family therapy
Women's issues
Her recent experience includes providing counseling to children, adolescents and adults from different cultures, ethnicities and economic backgrounds. Vanessa's approach to counseling focuses on human development in relational, social and cultural contexts. Vanessa is educated, personable and eager to meet goals set by clients. She is passionate about helping clients become better equipped in dealing with life's stressors, so that they can live happier and more fulfilling lives.
---